---
Collage II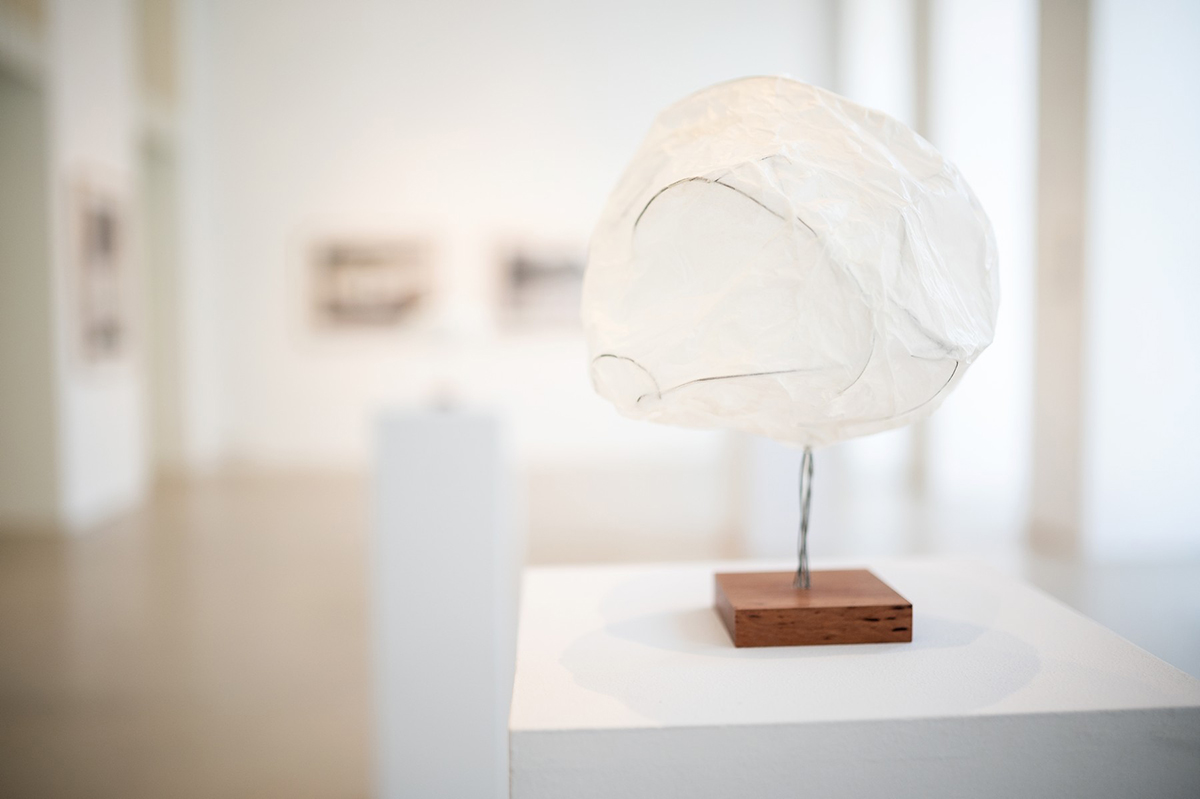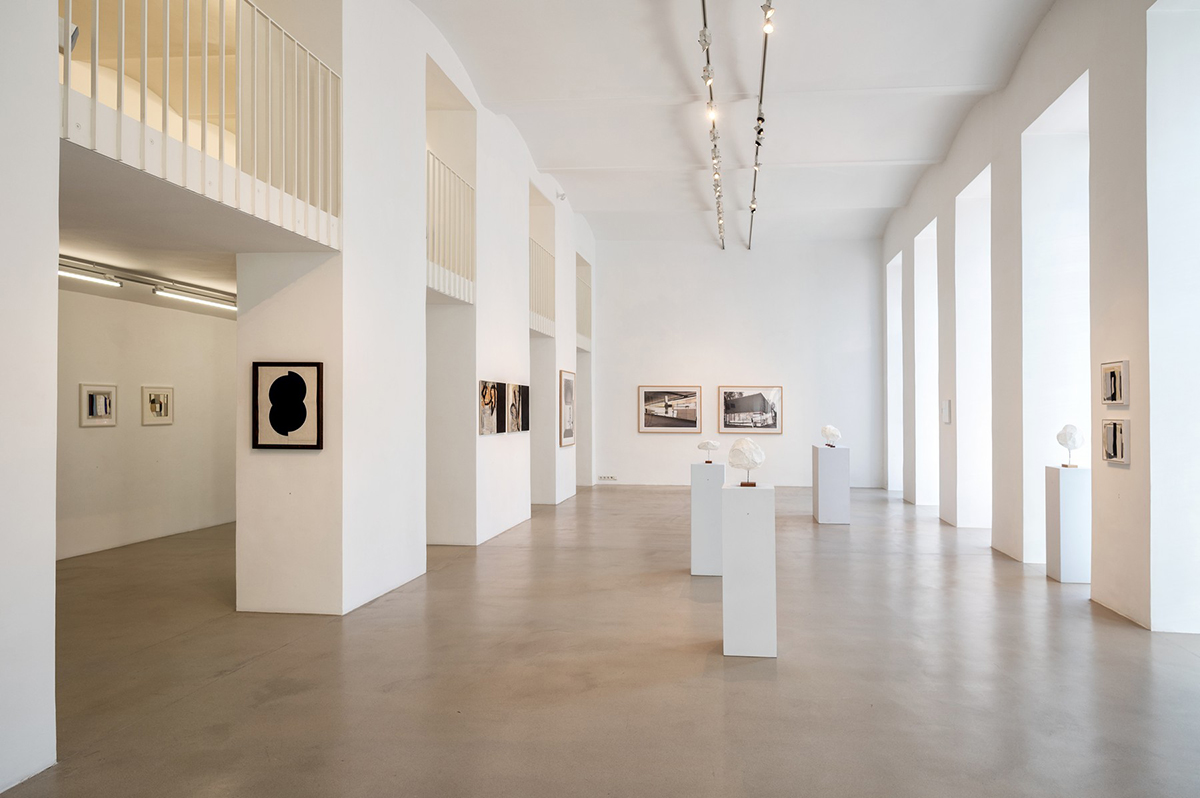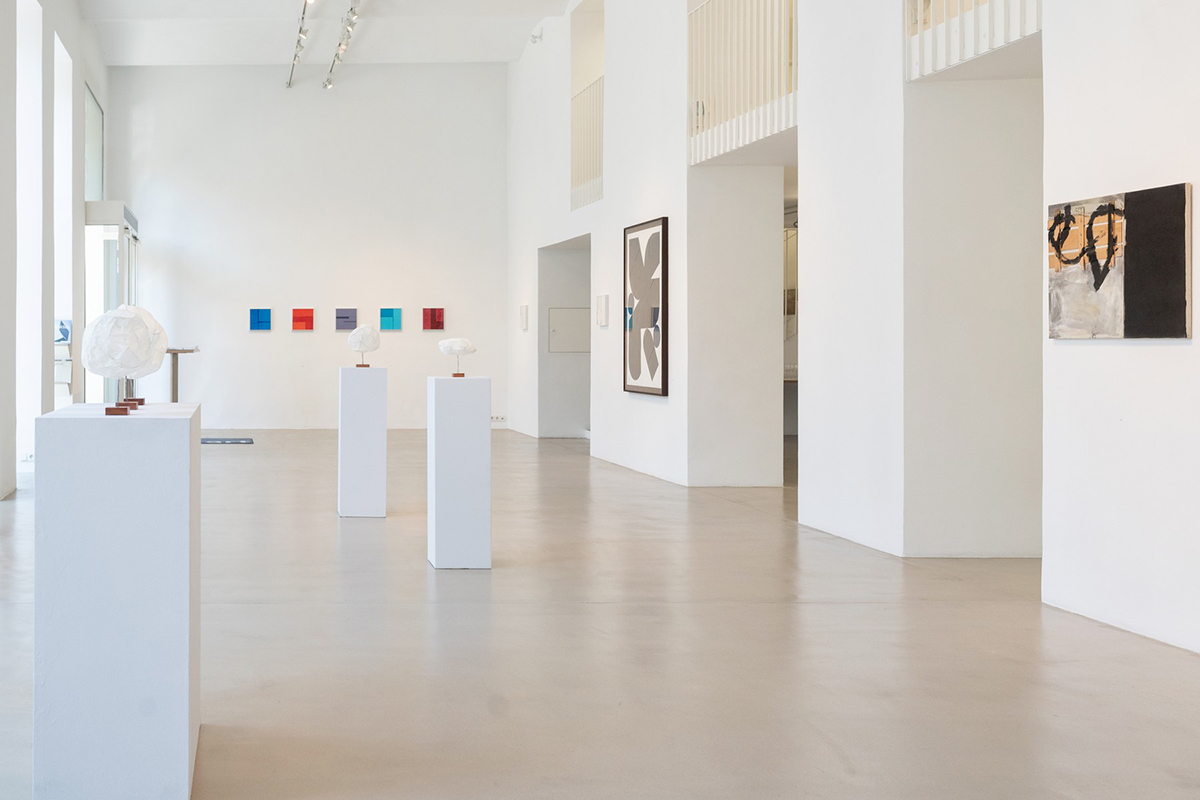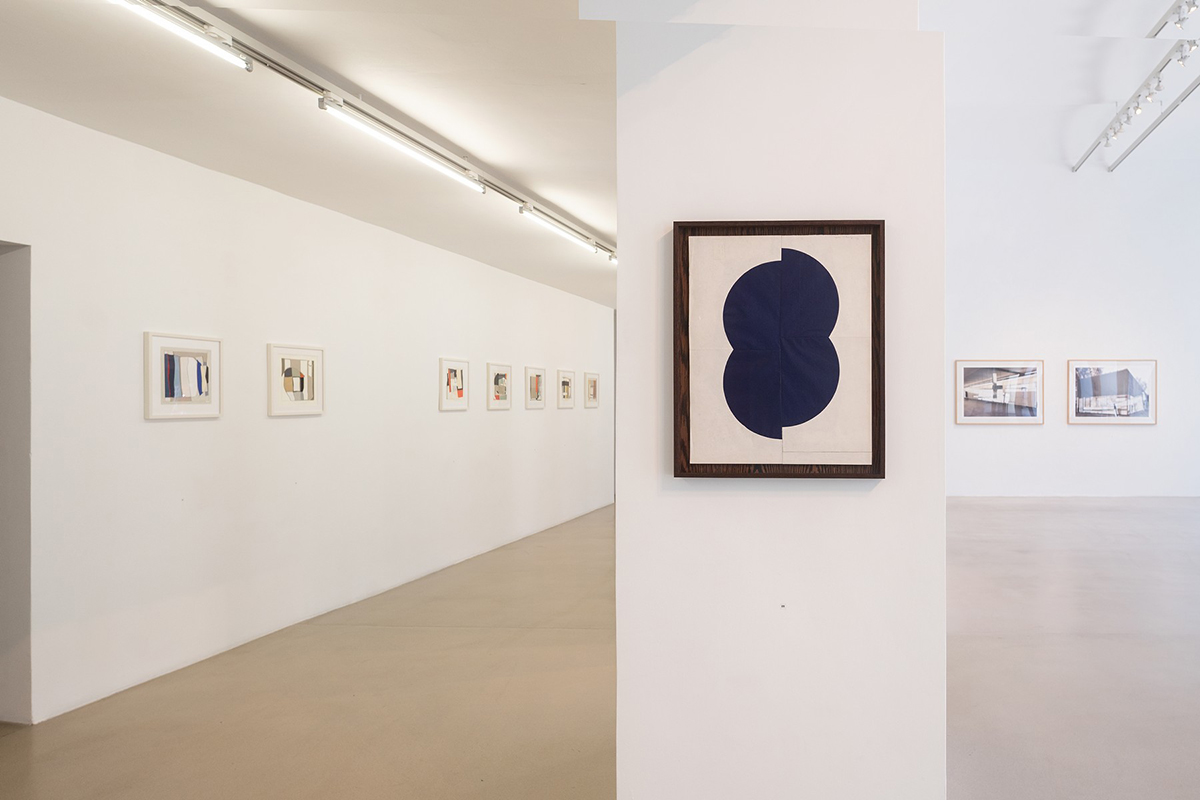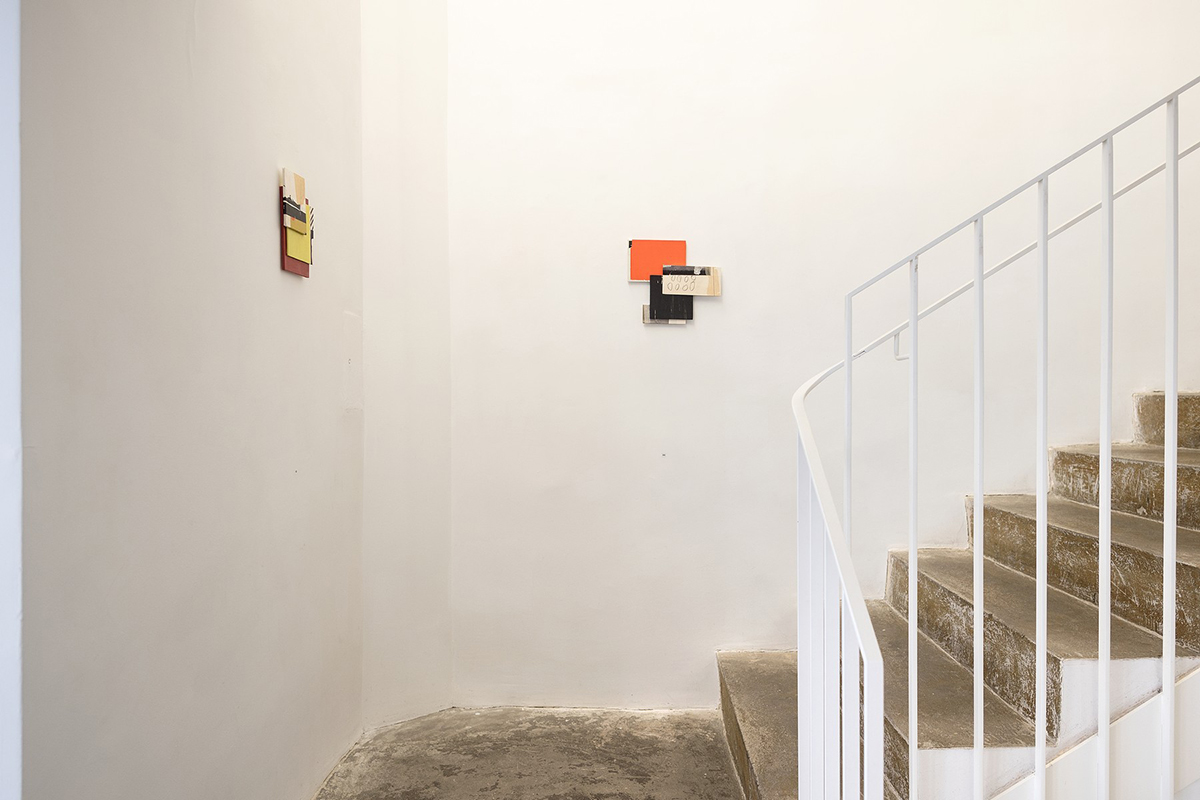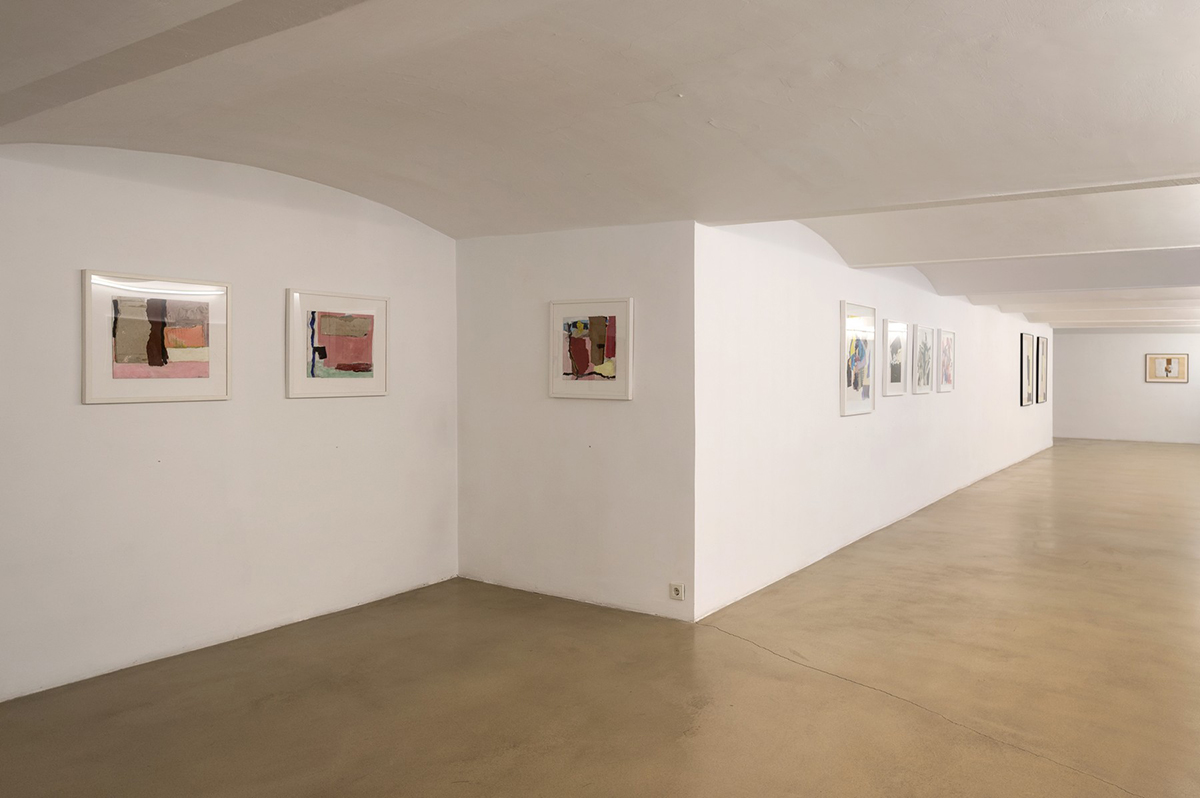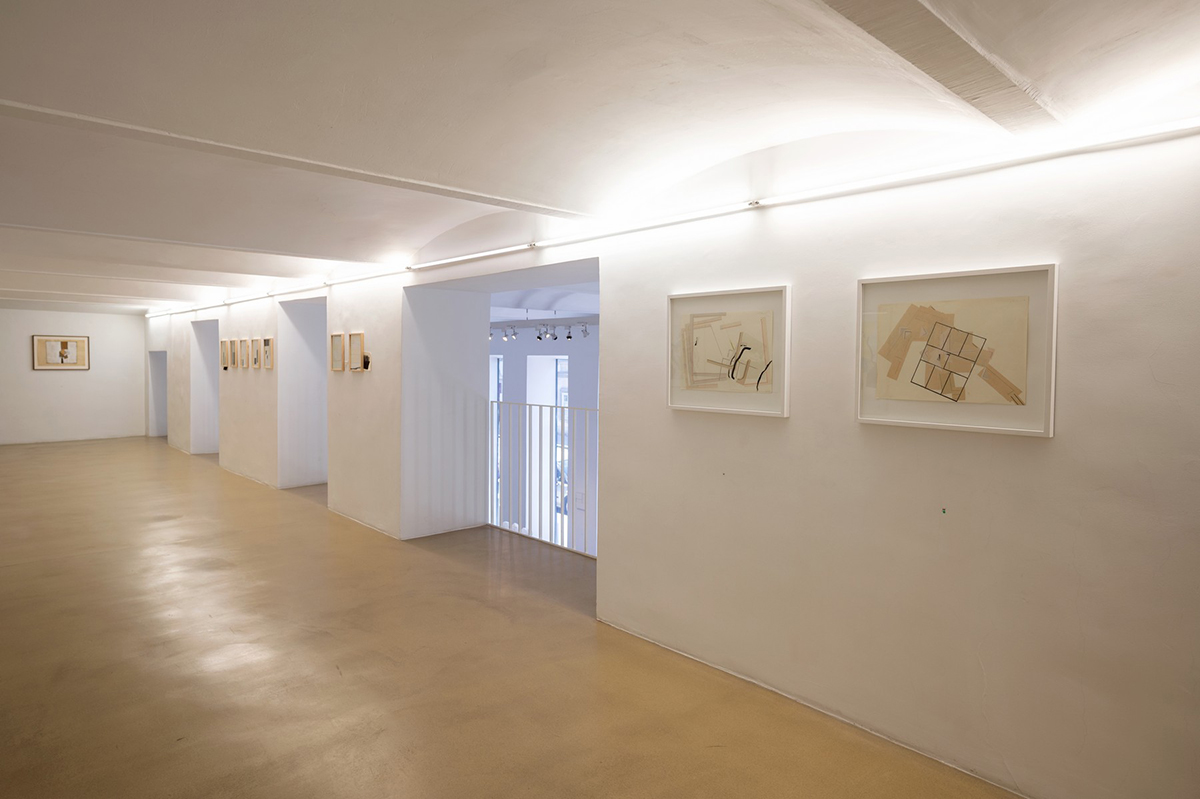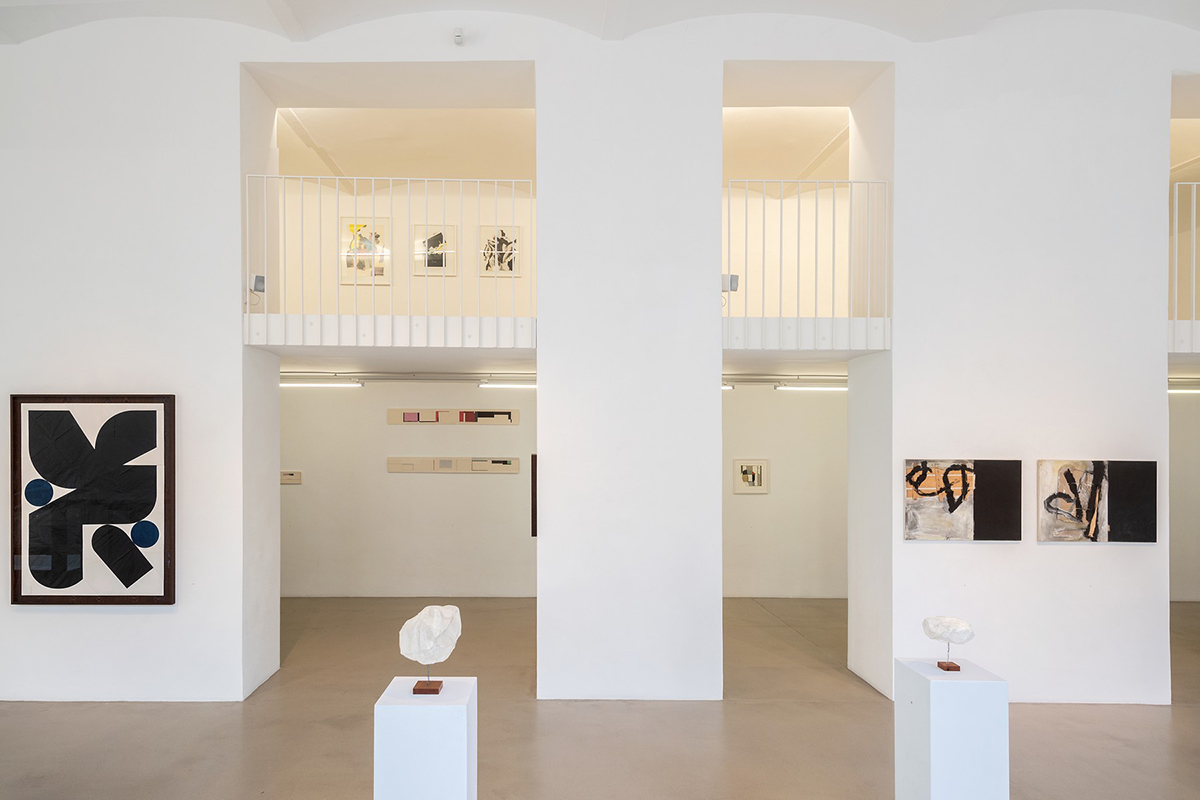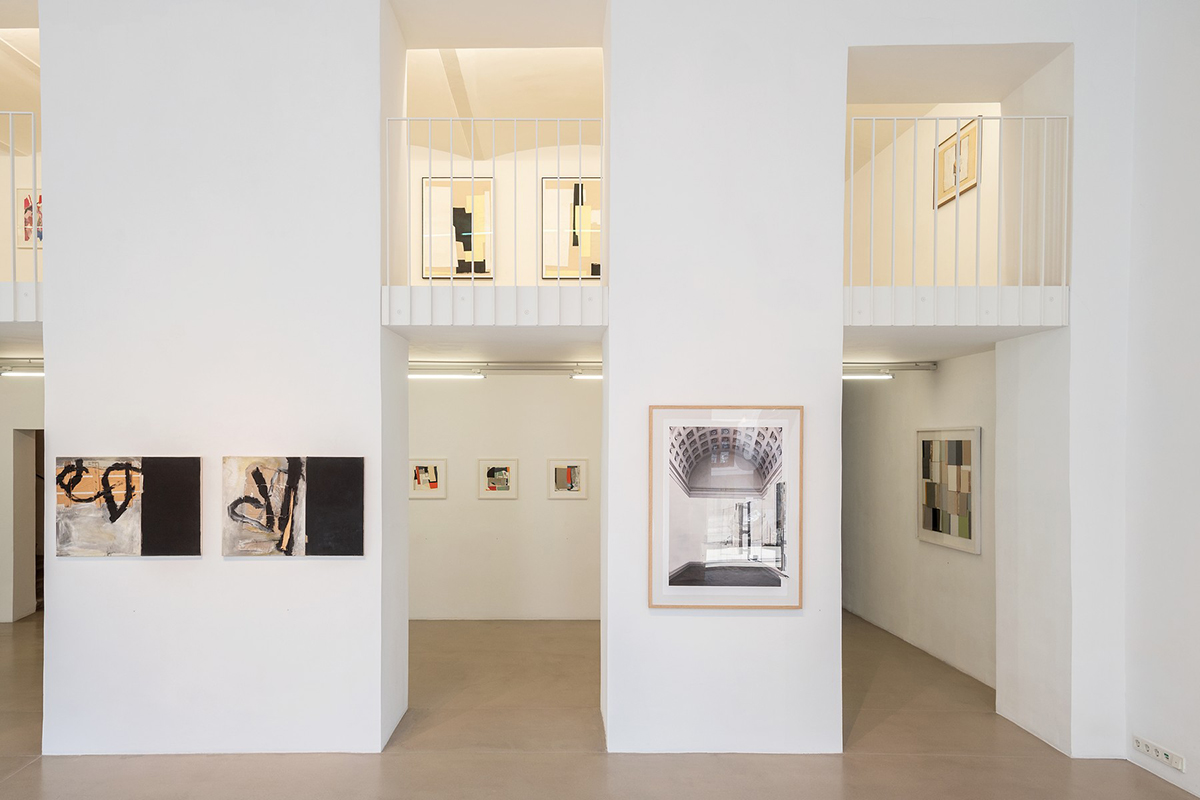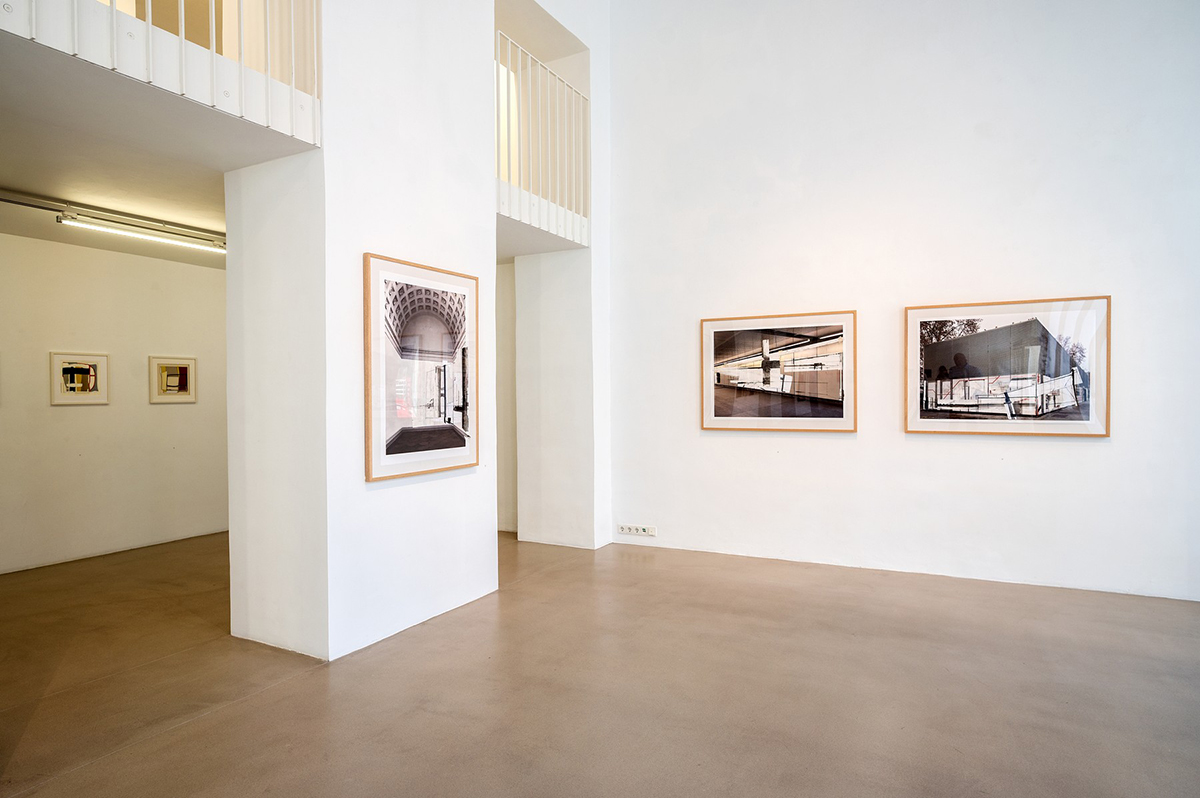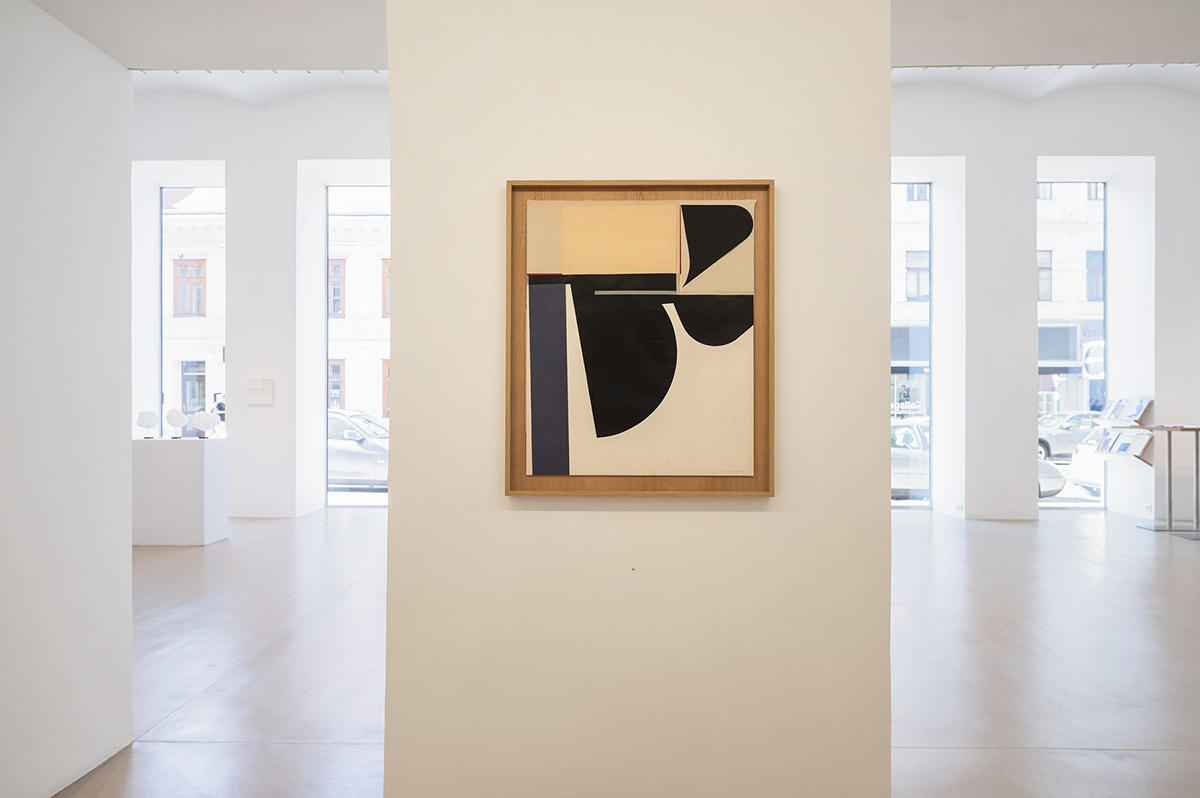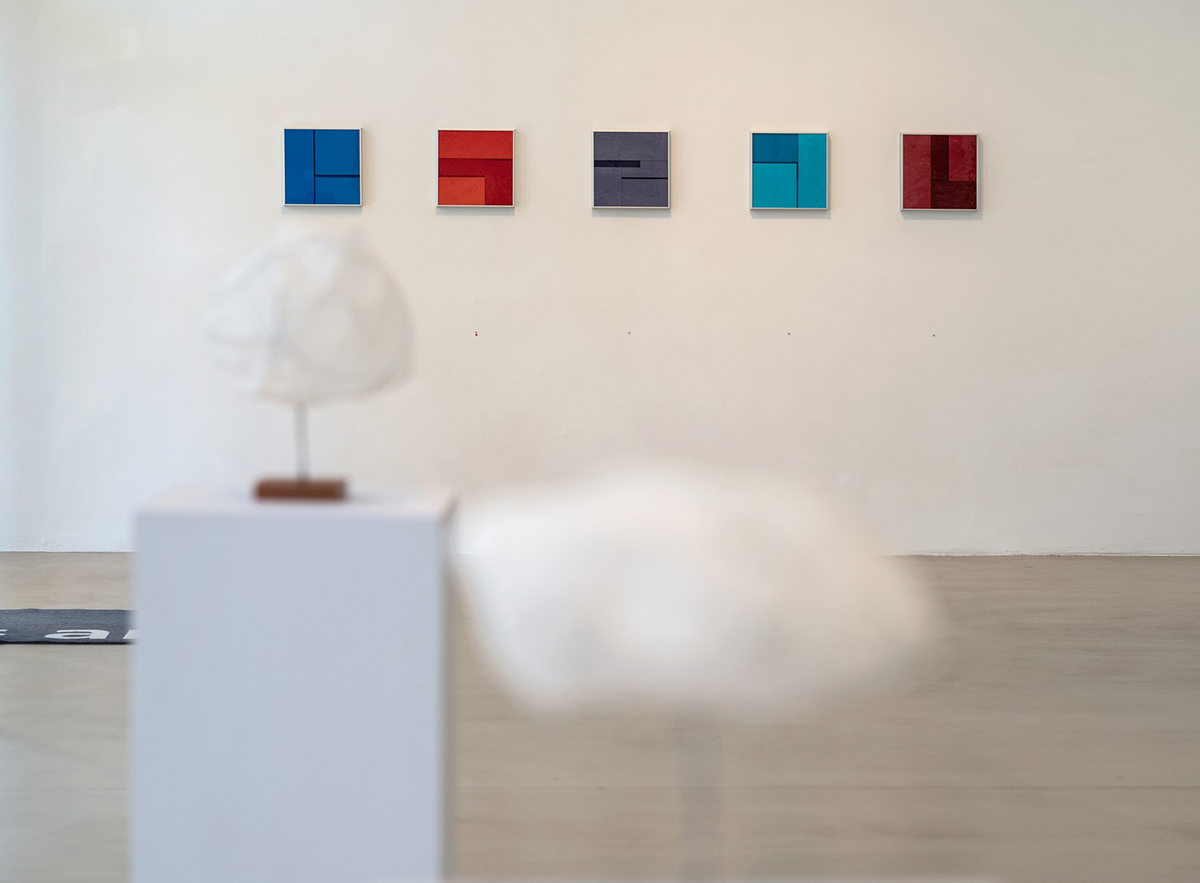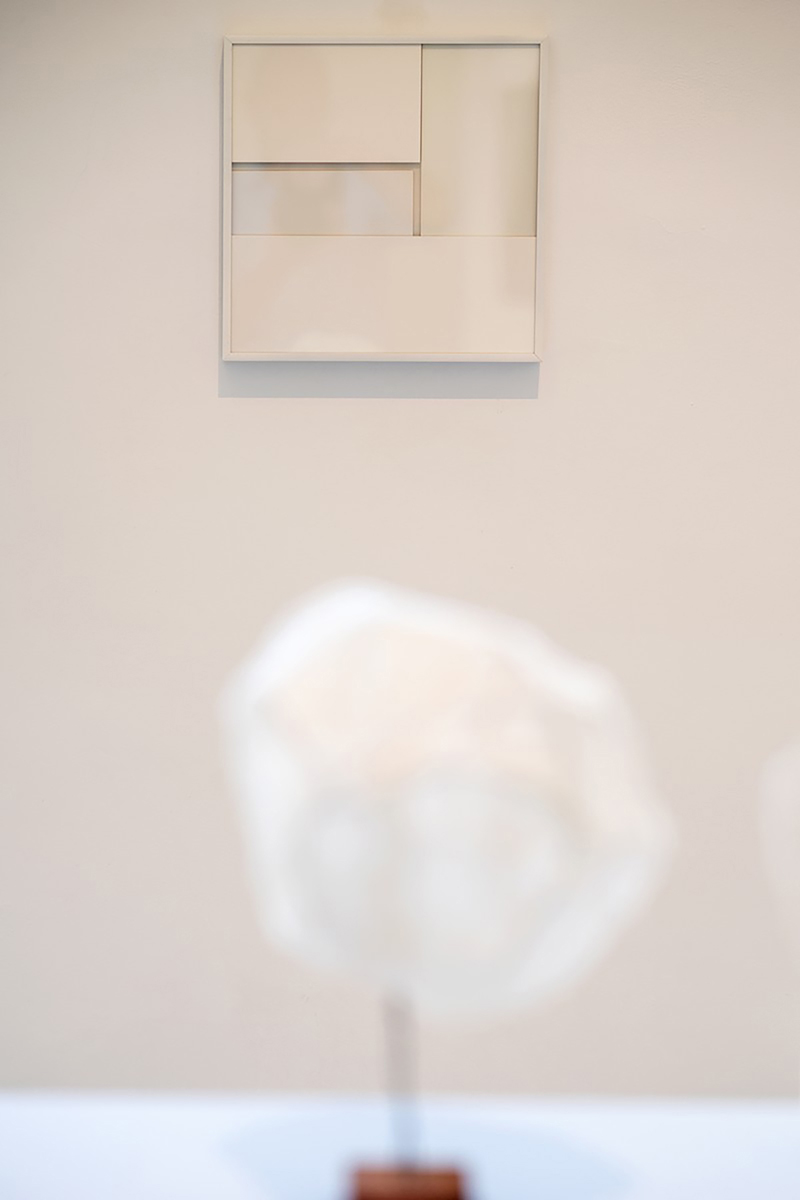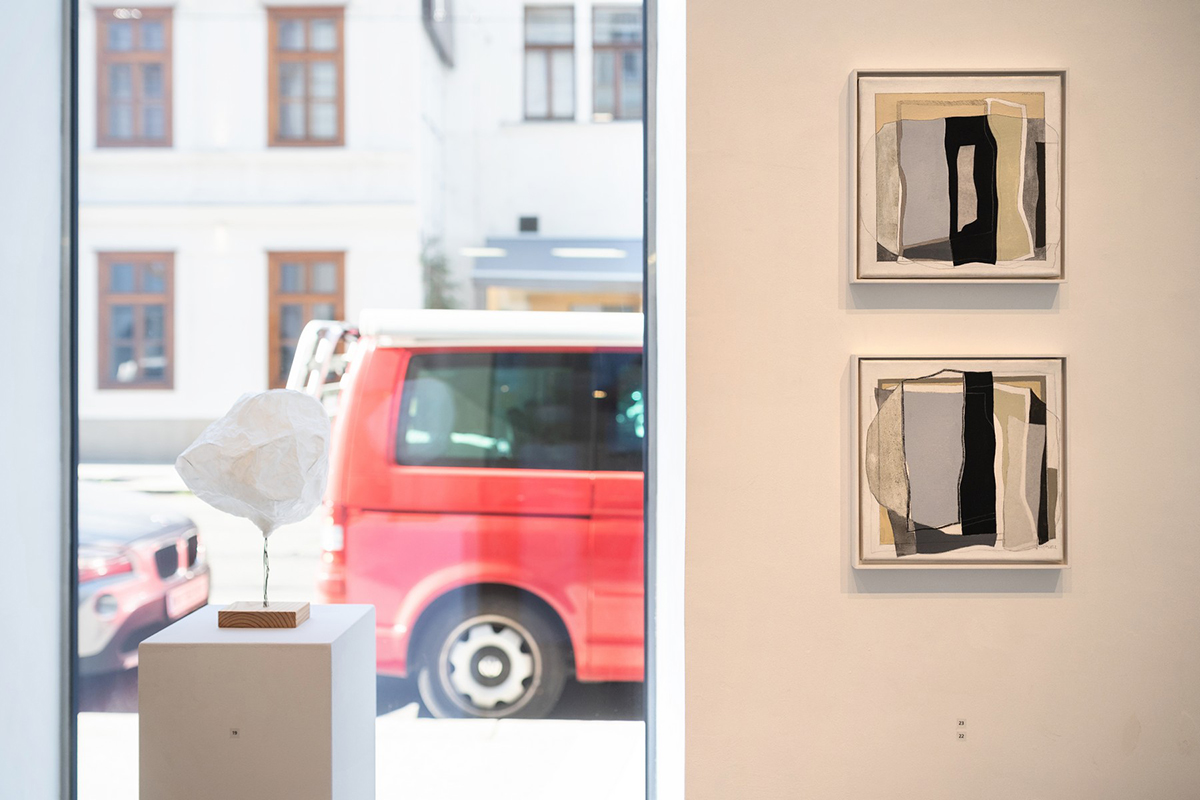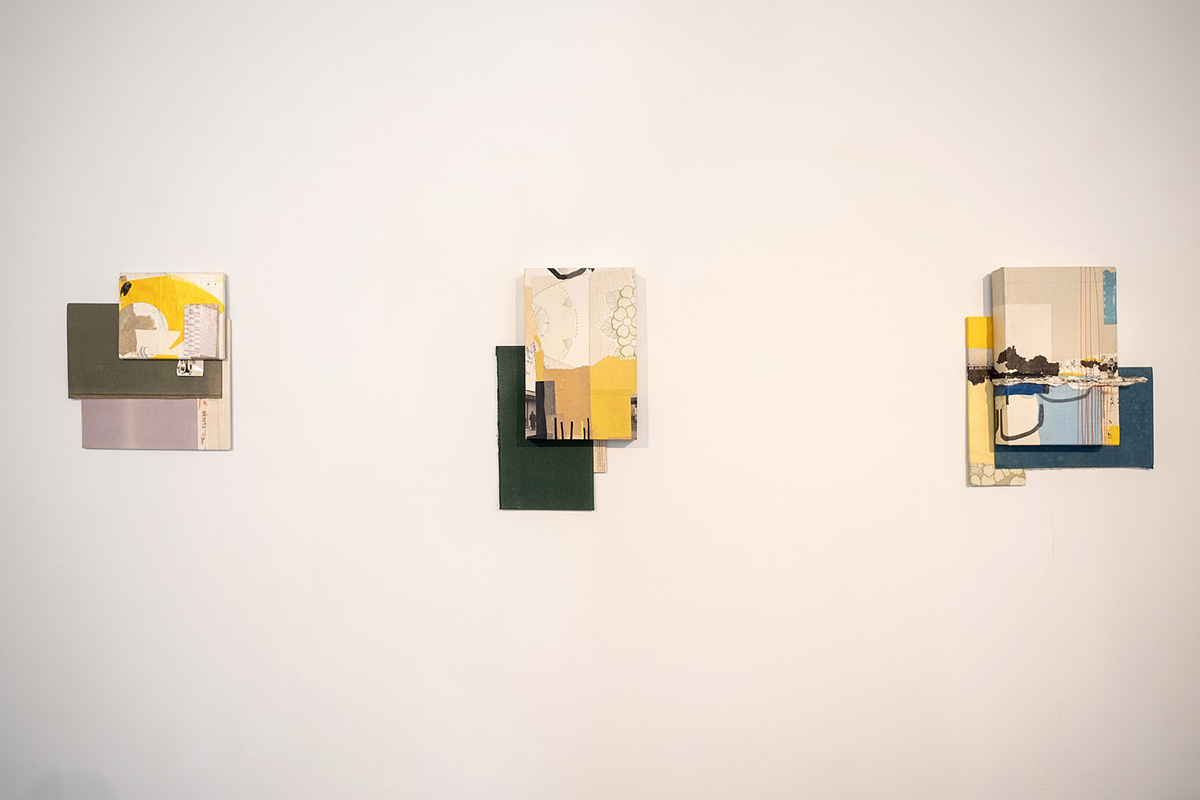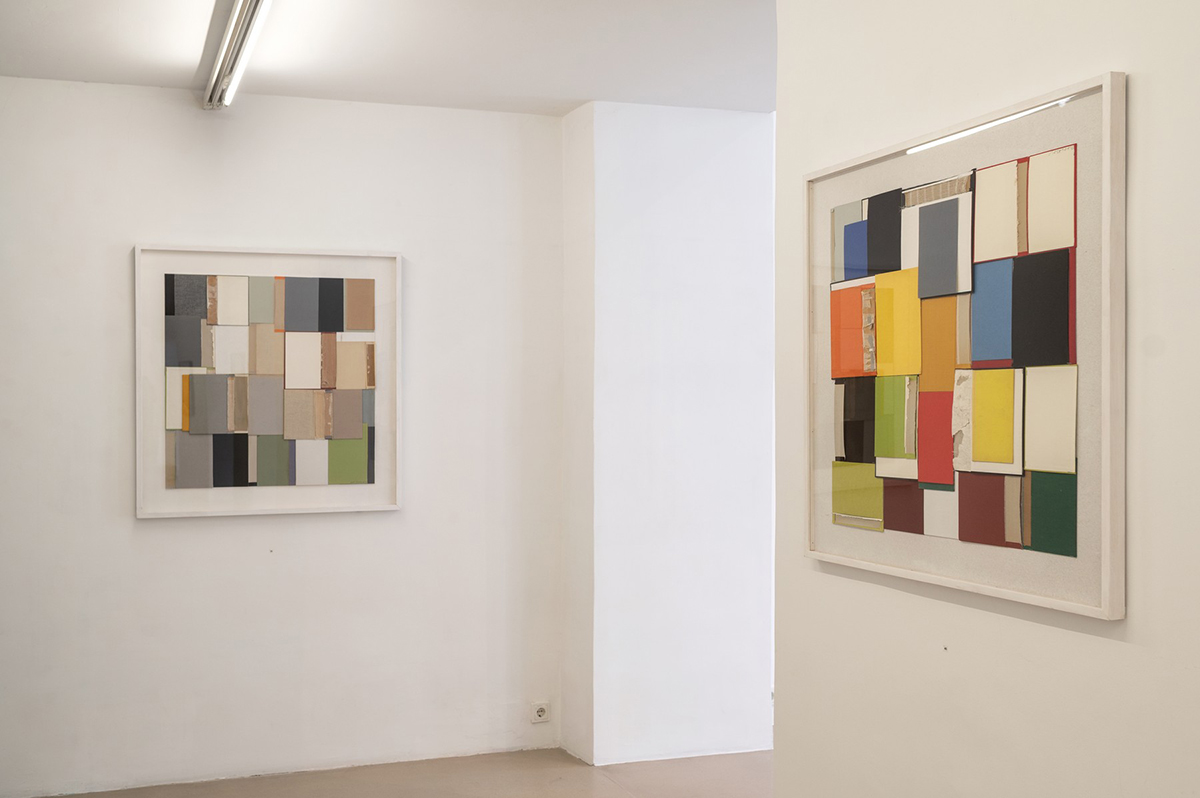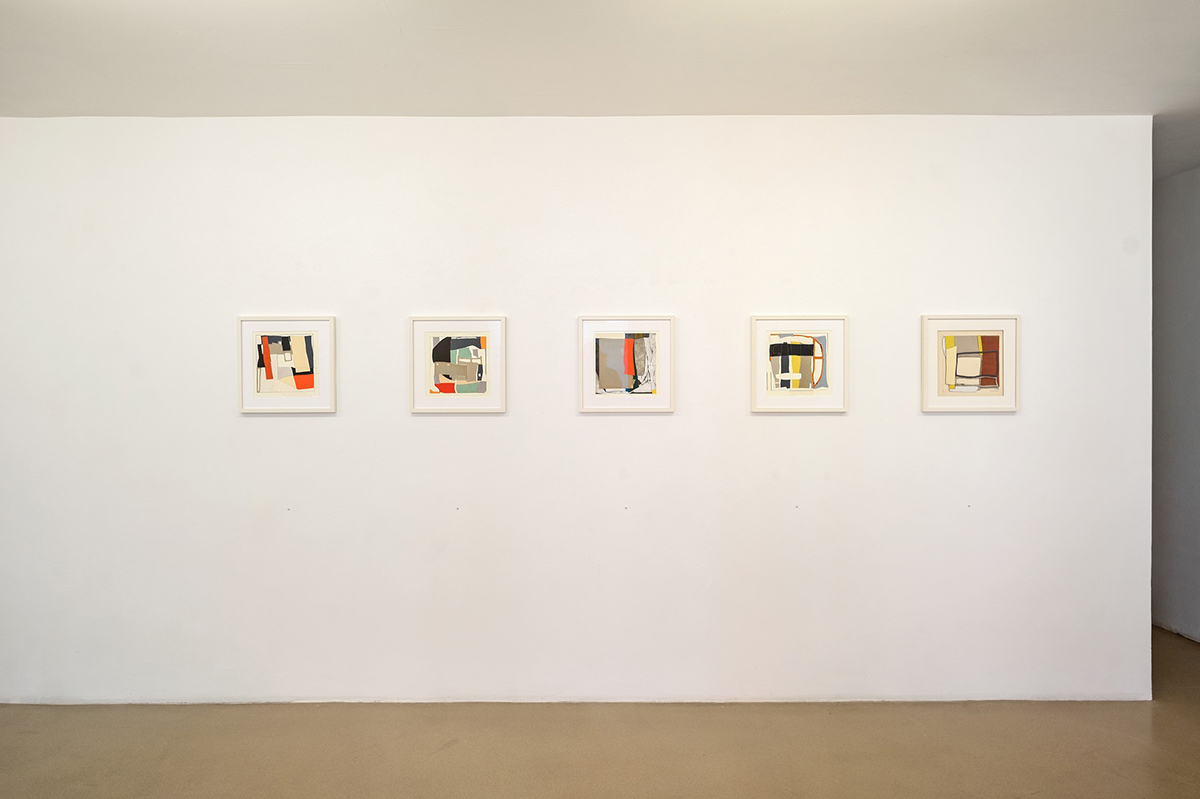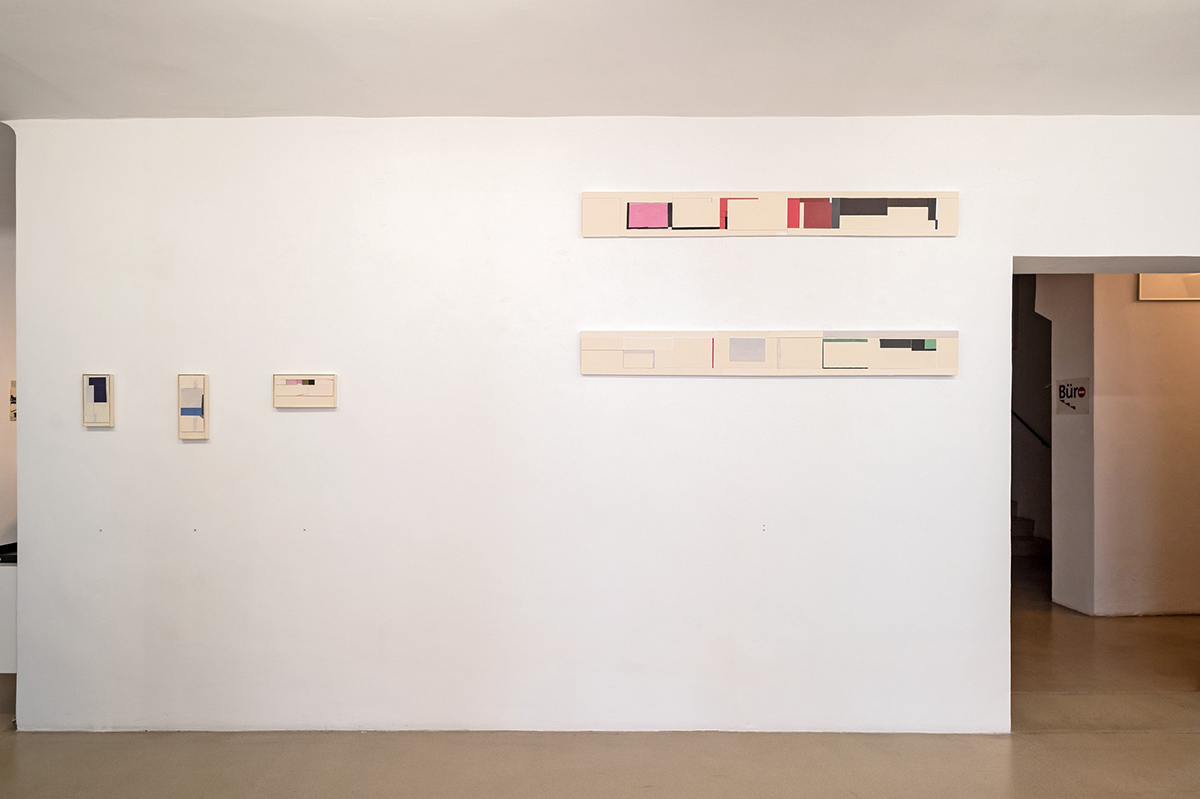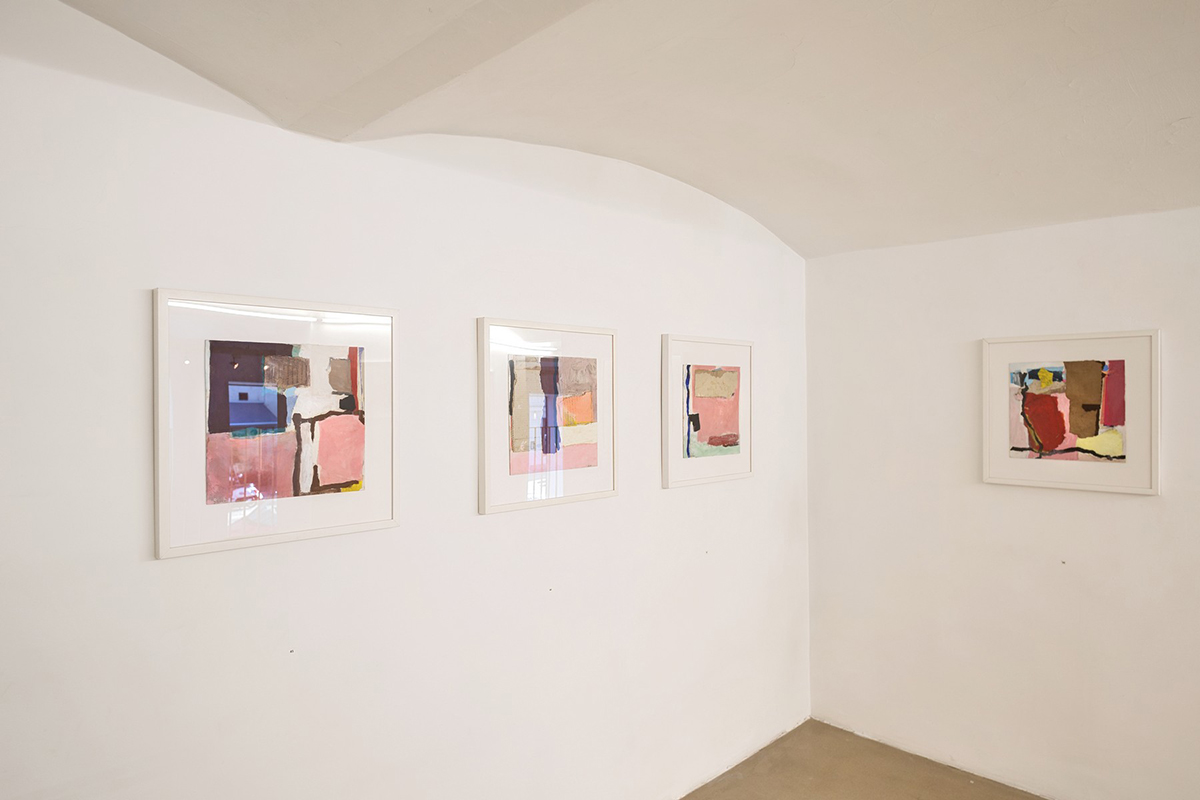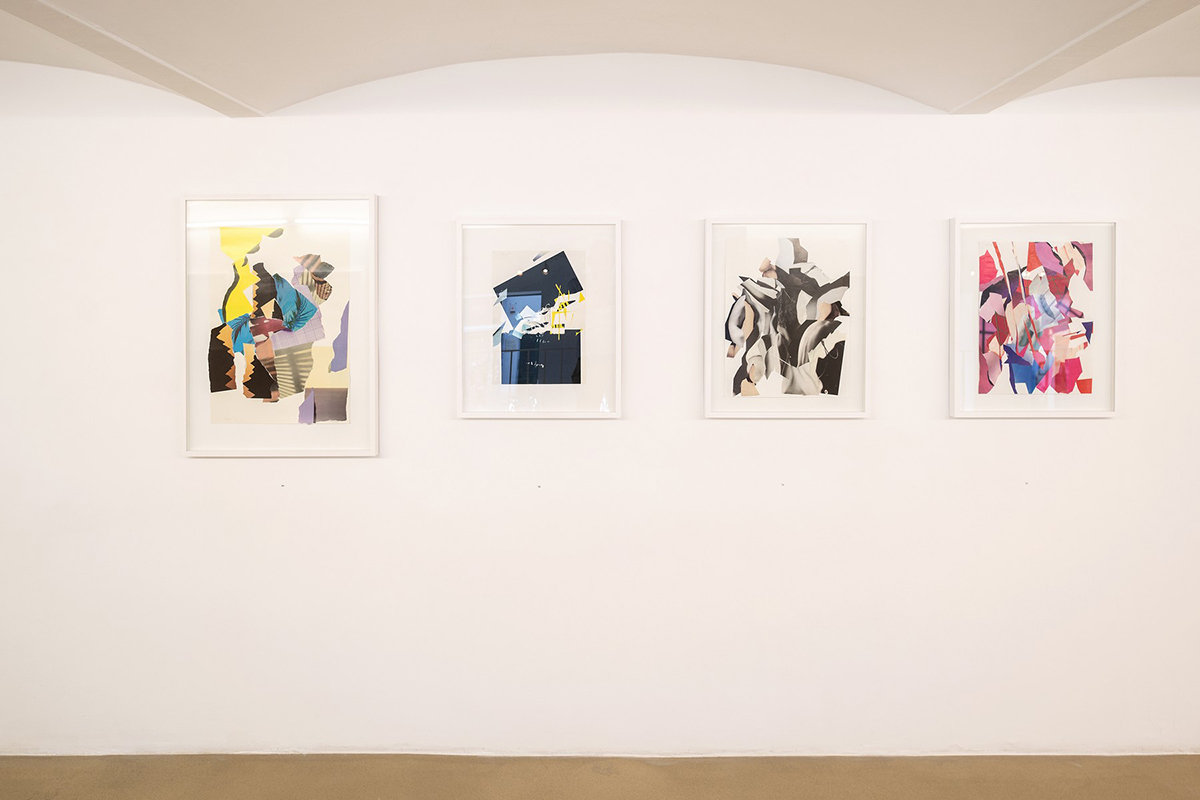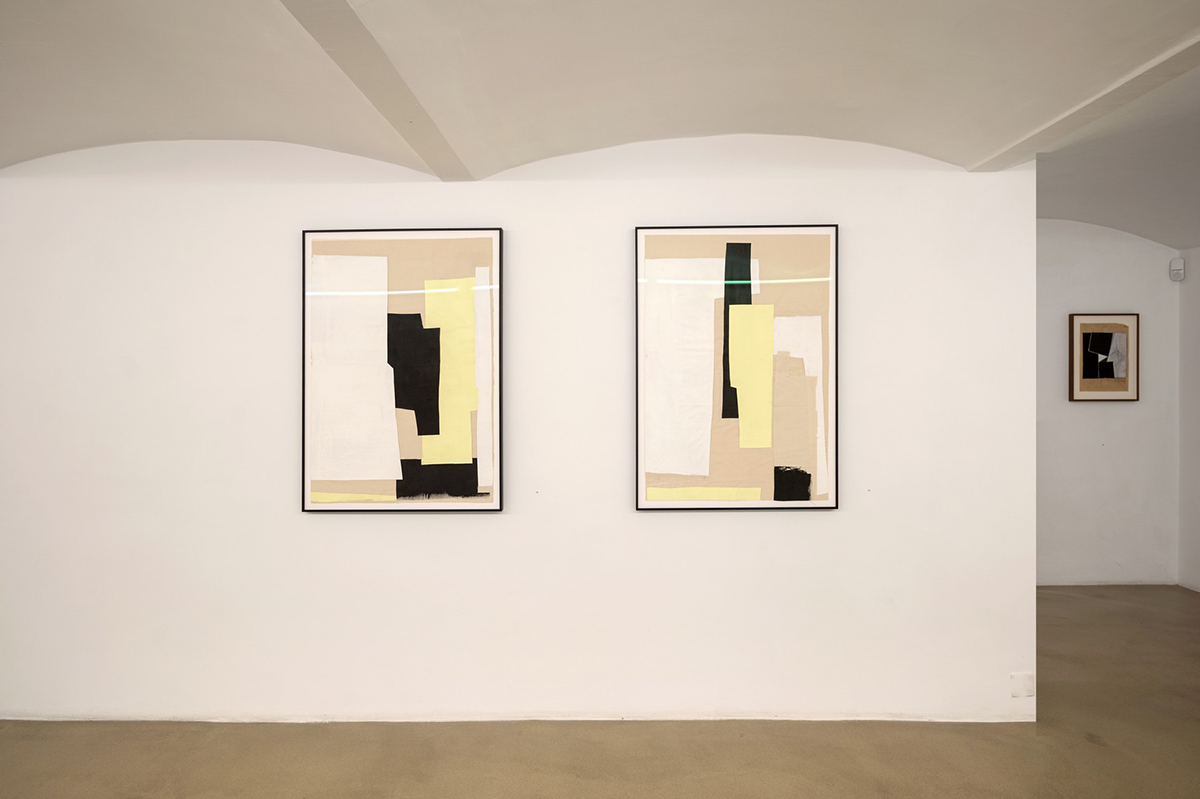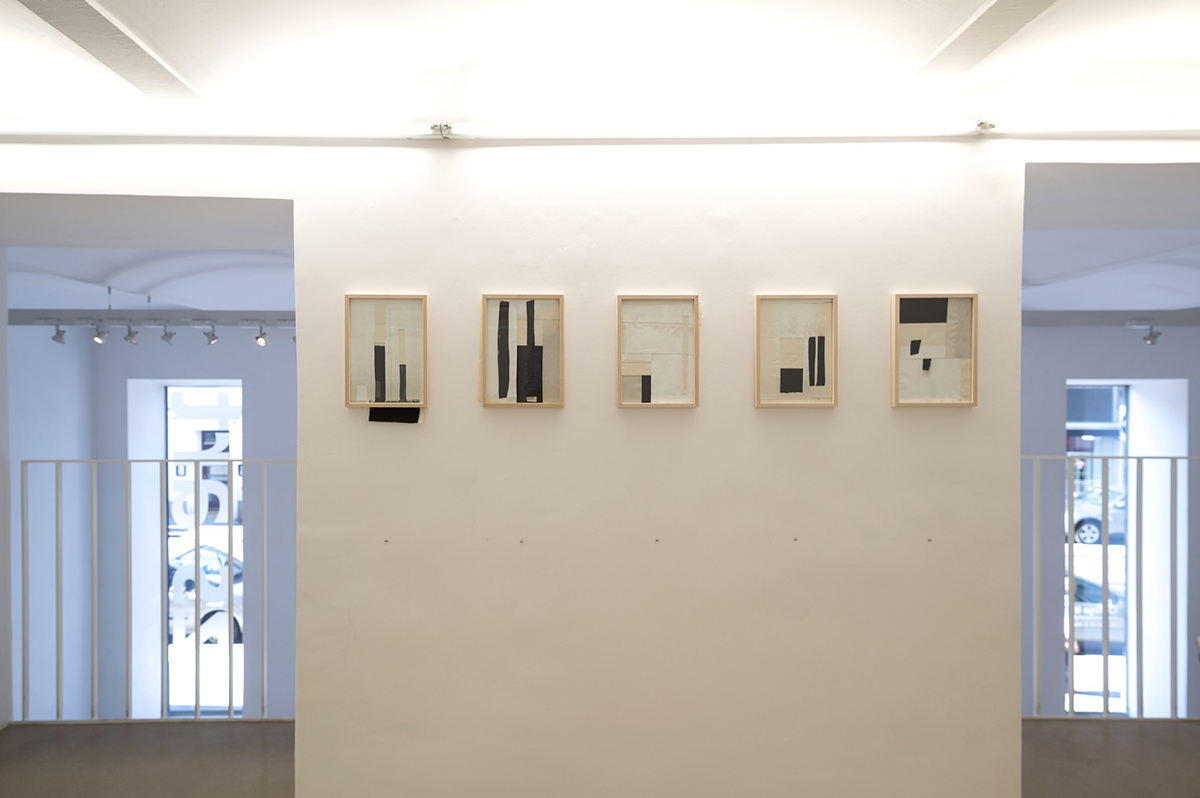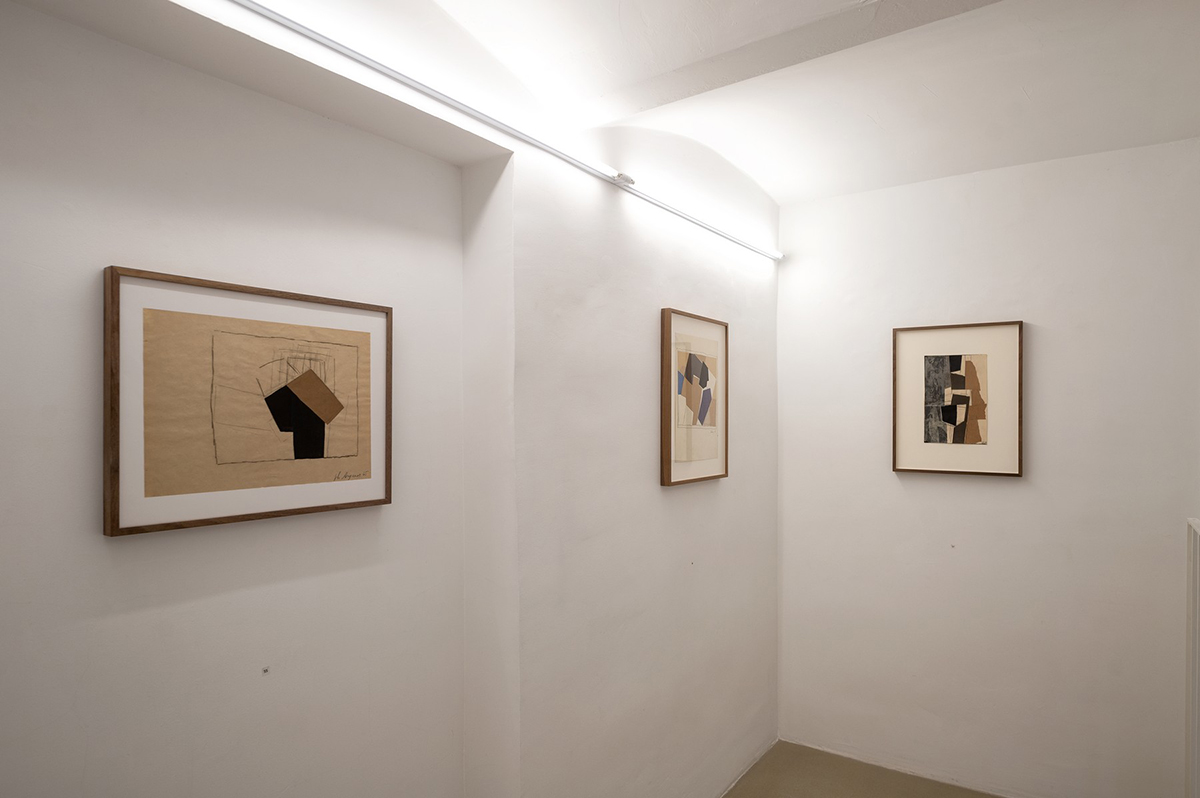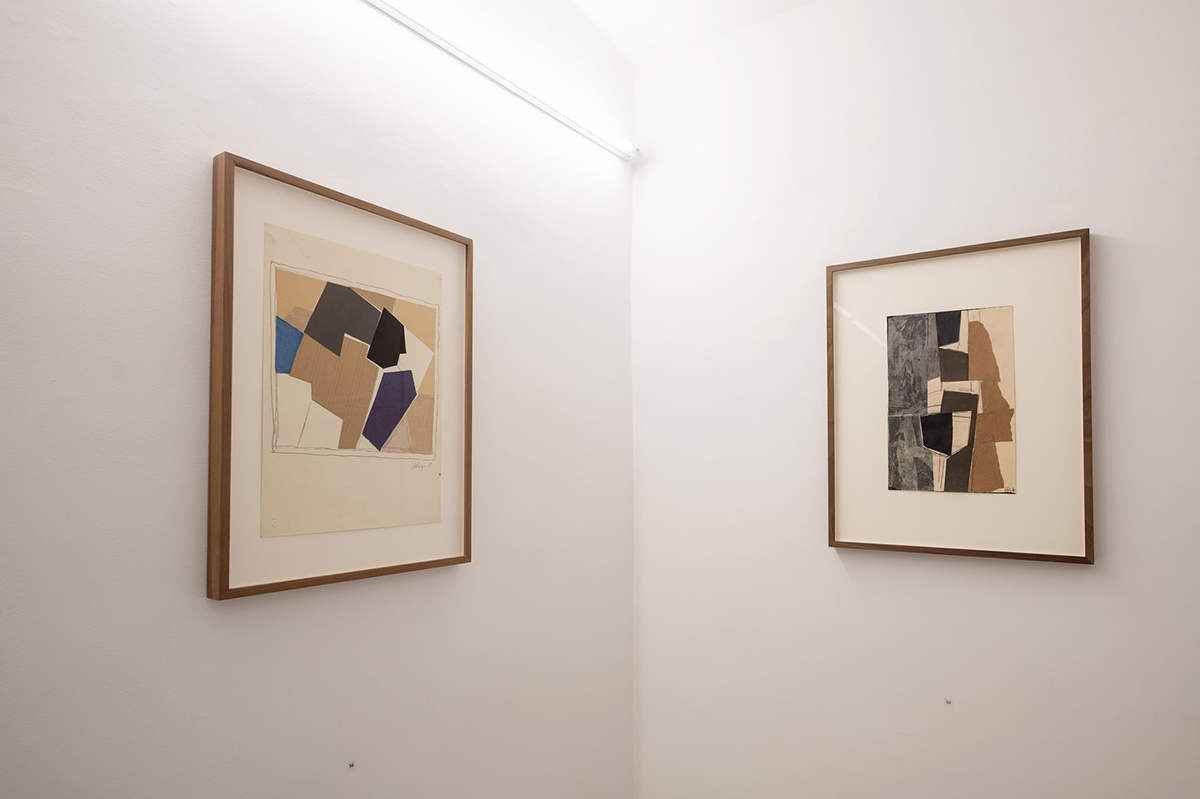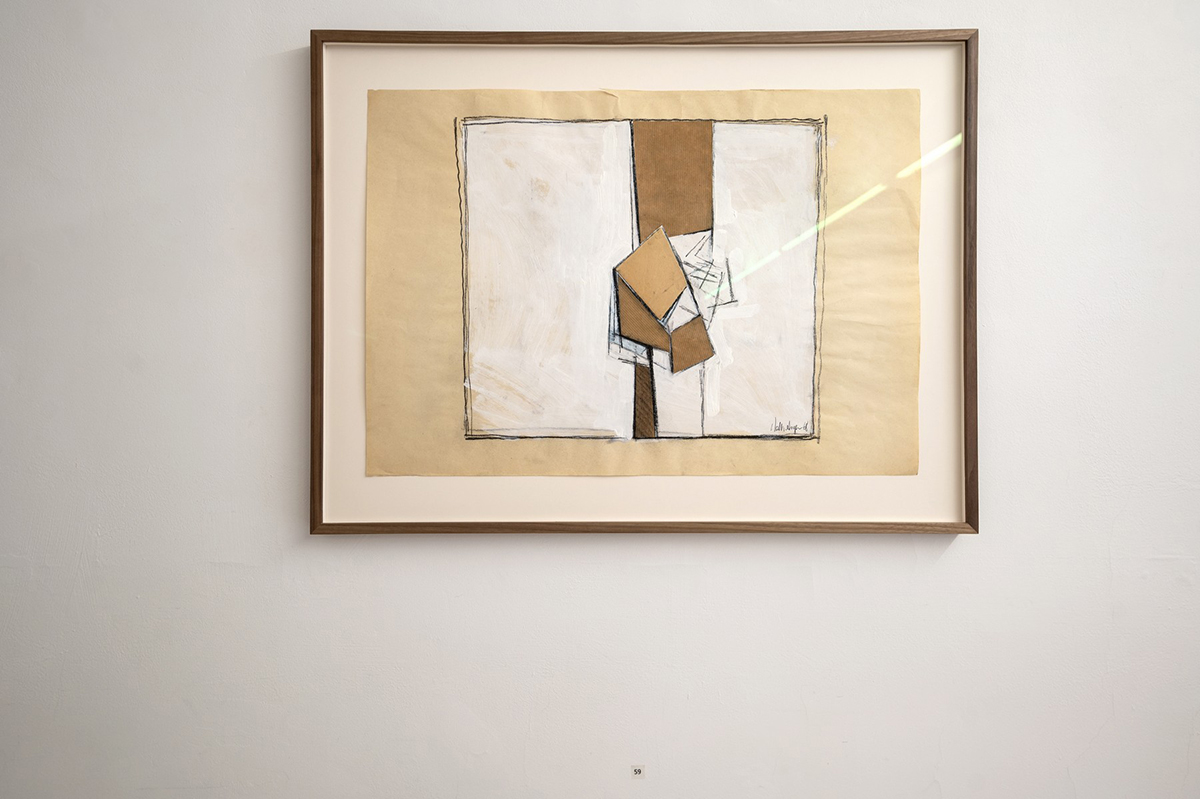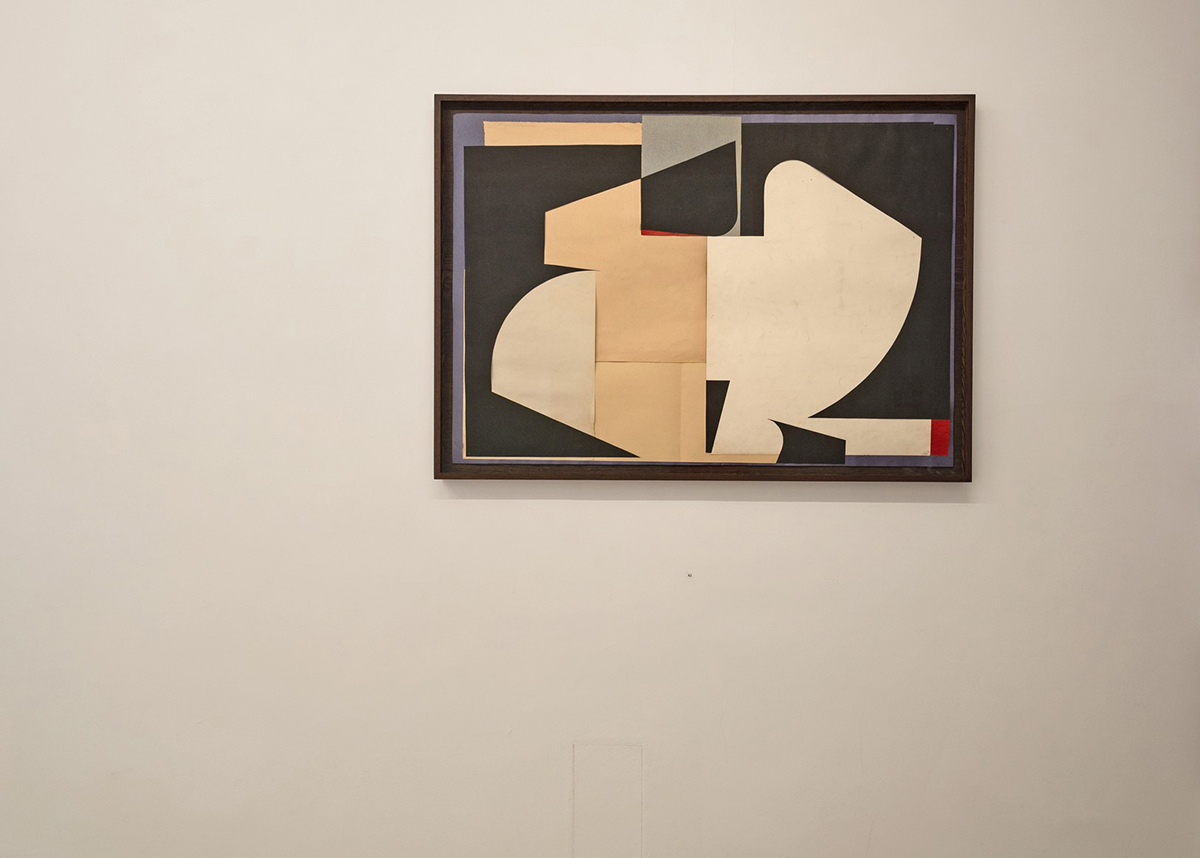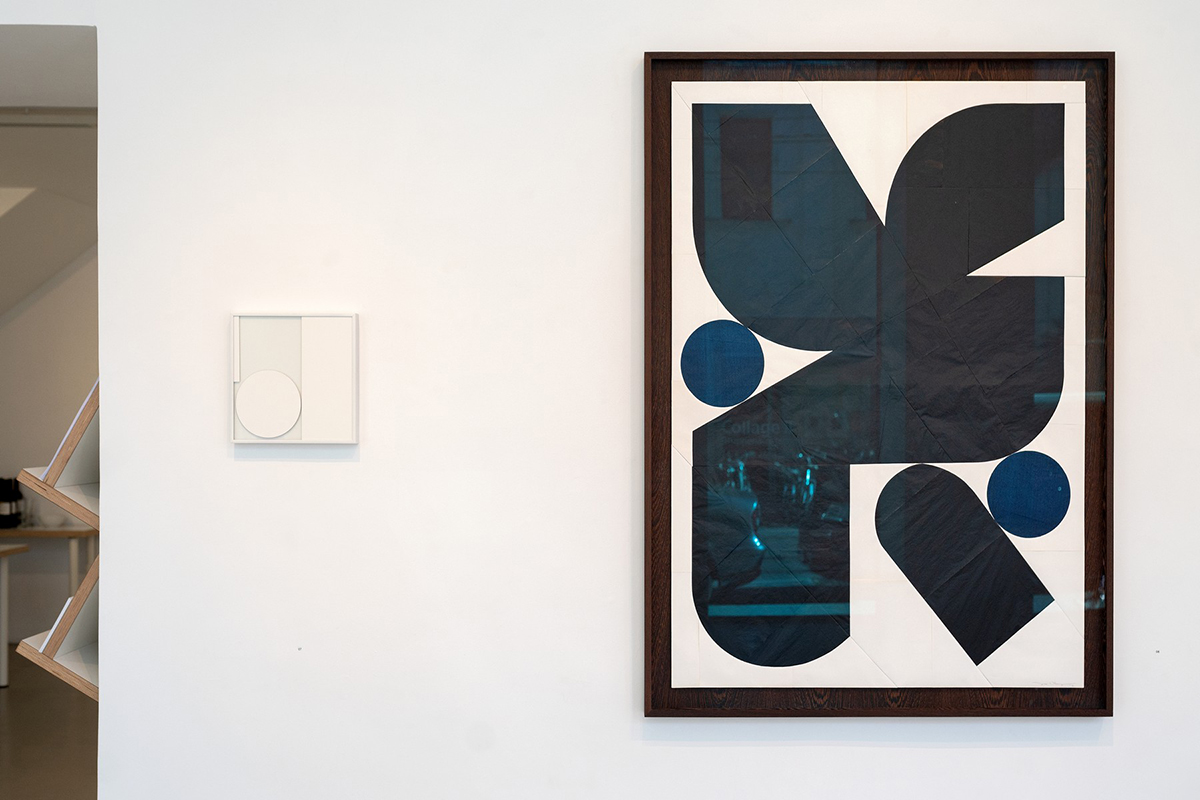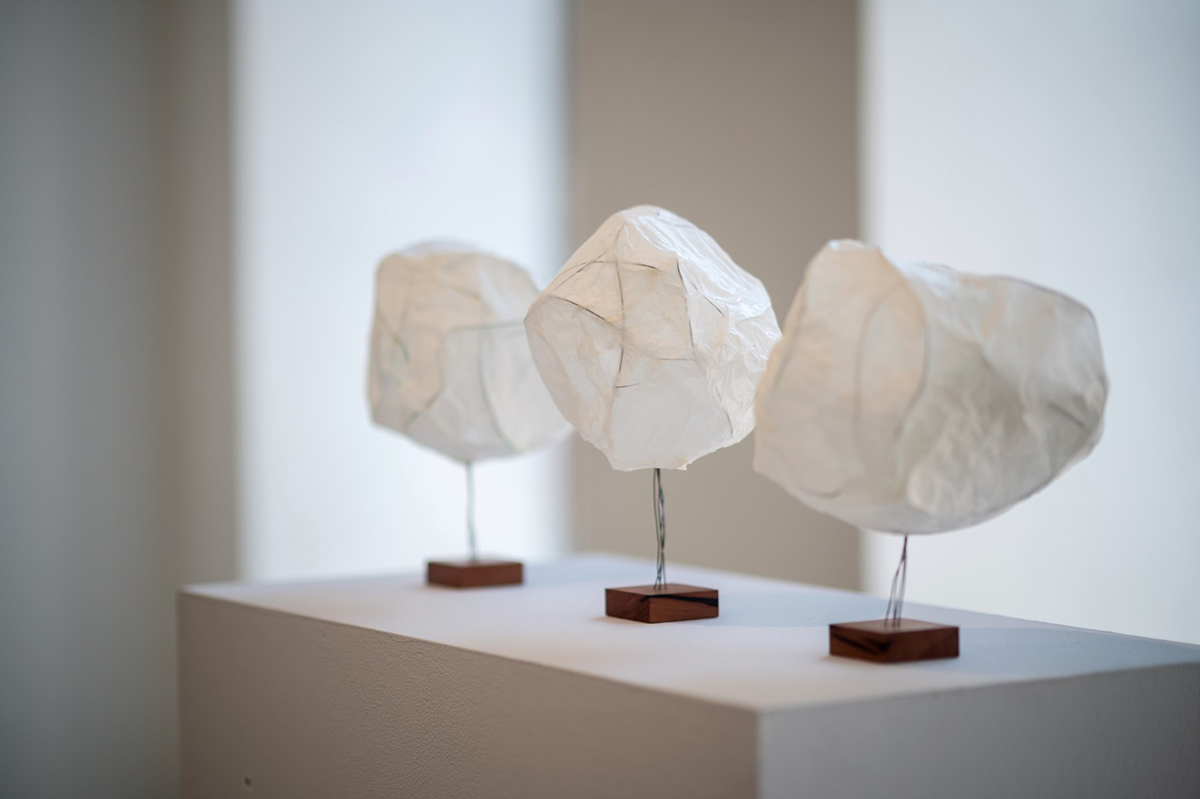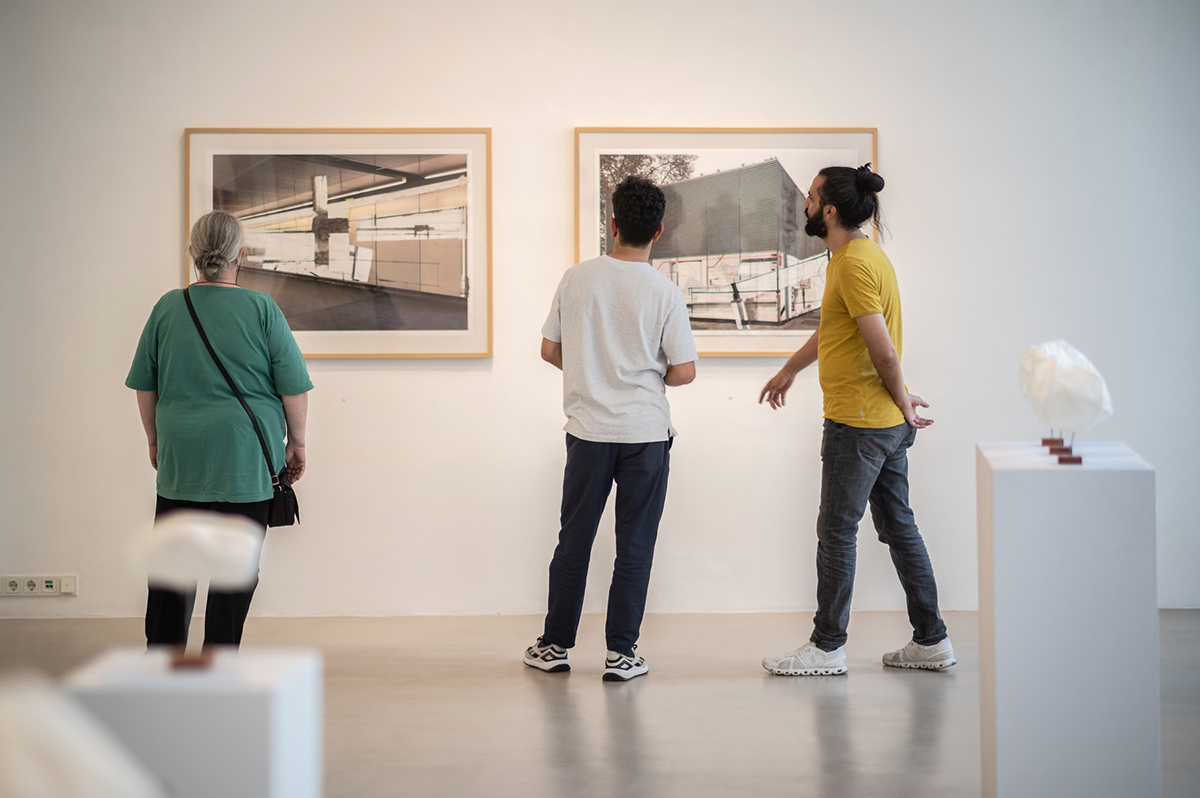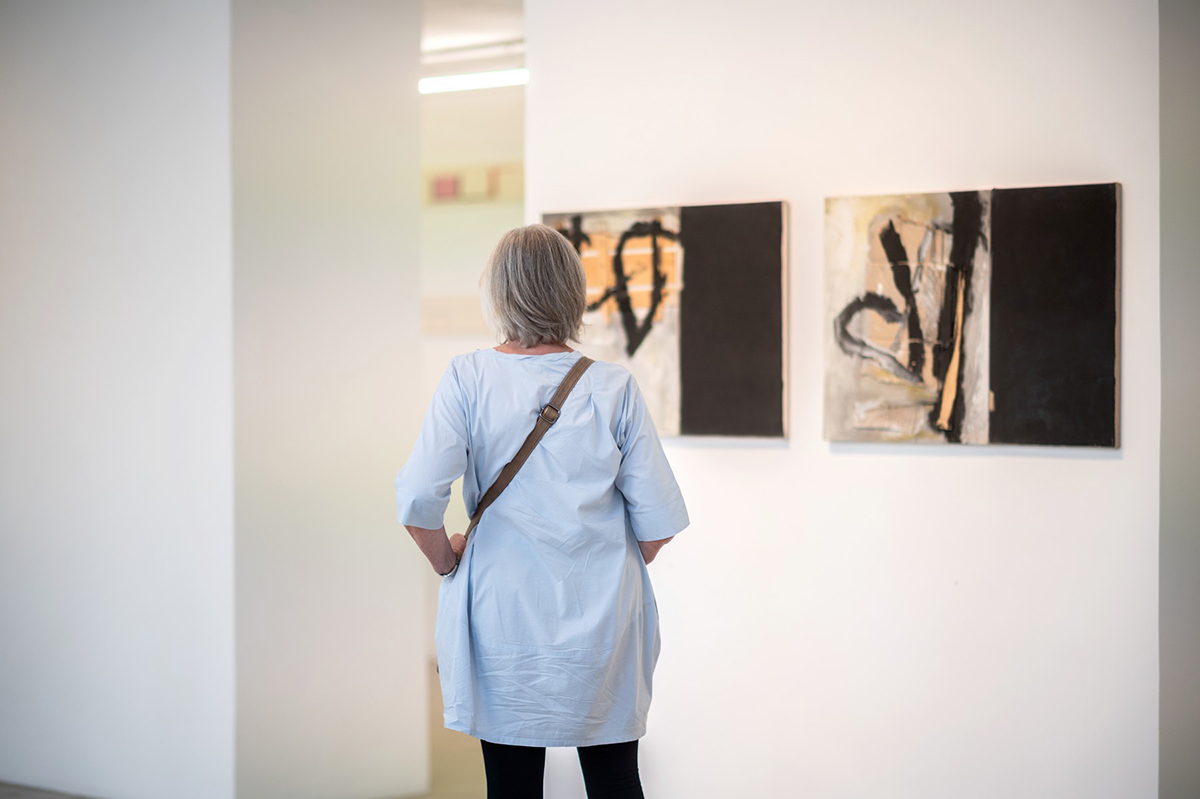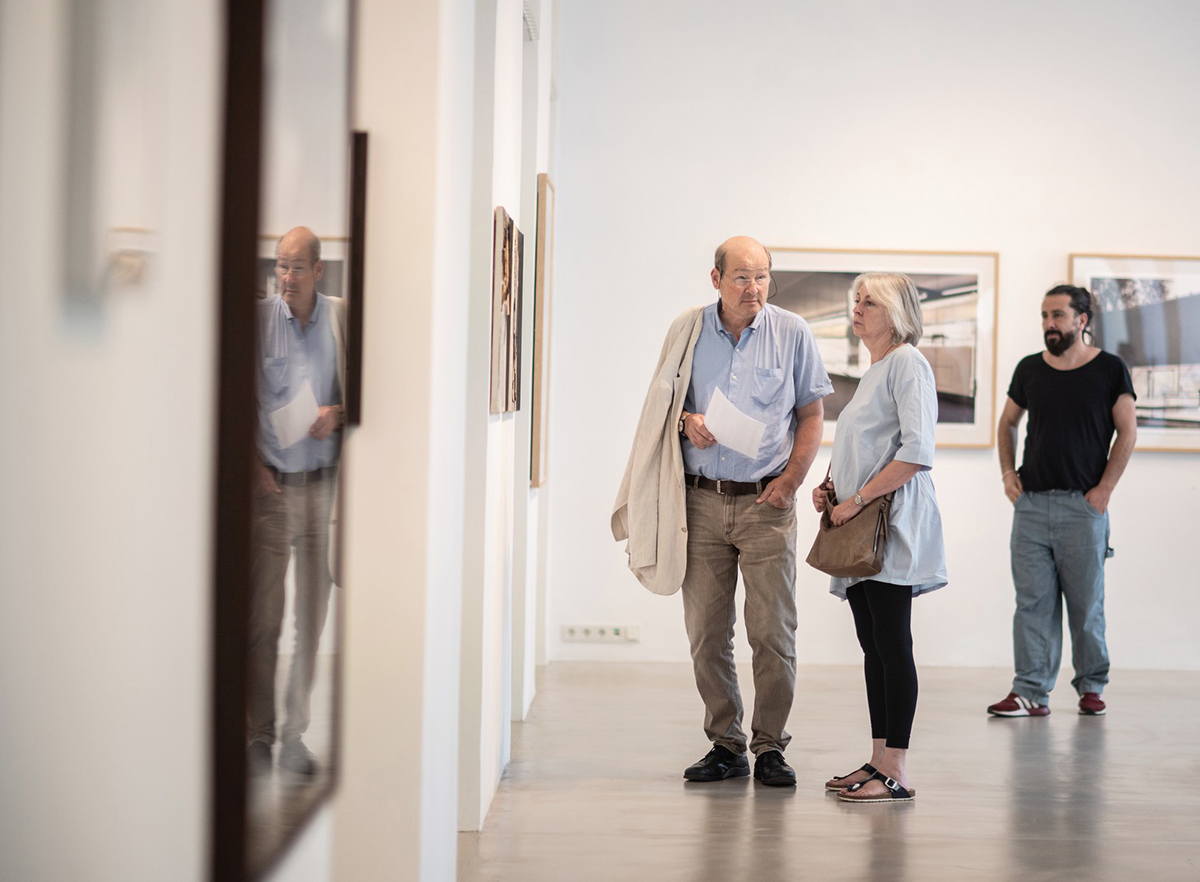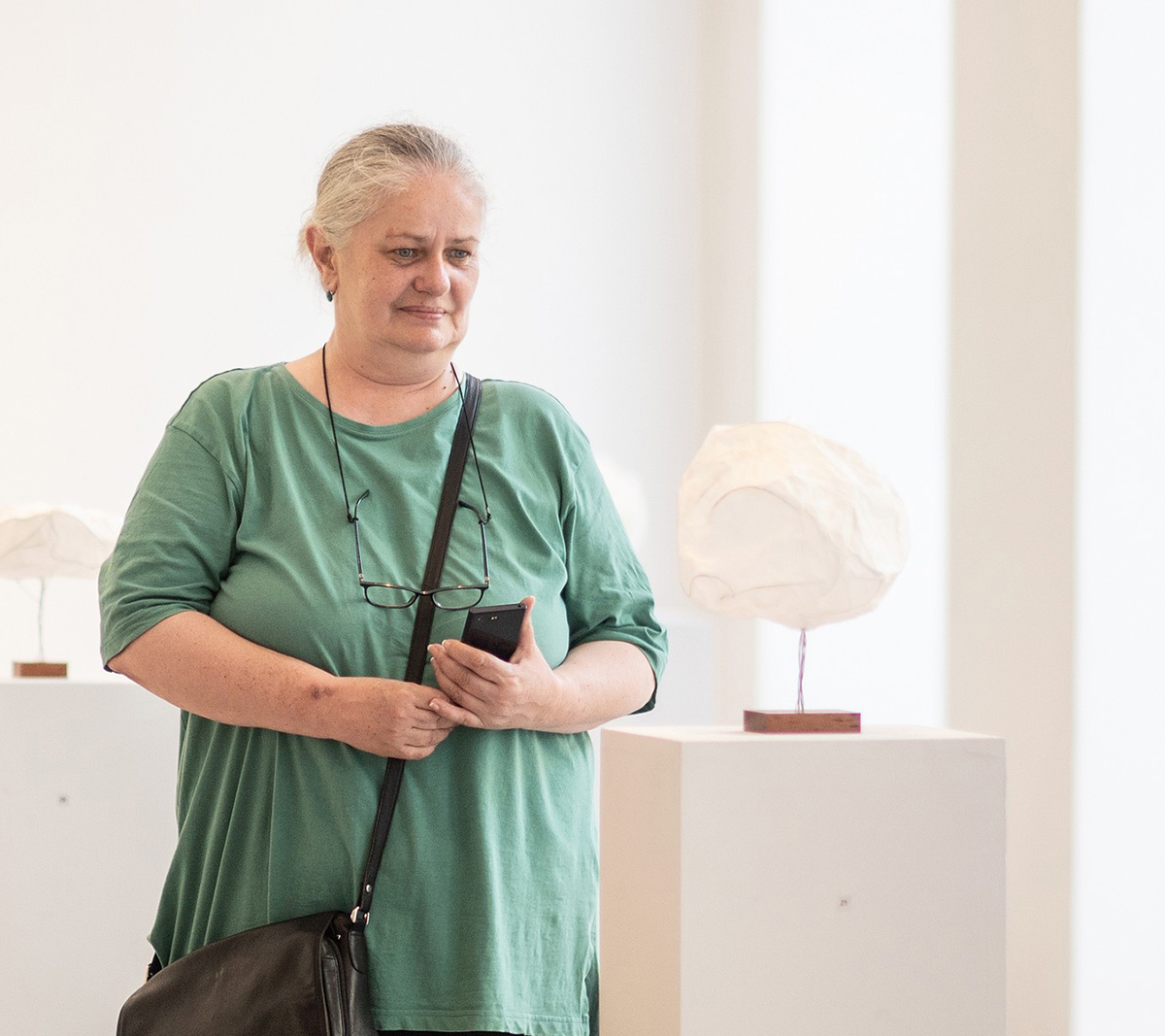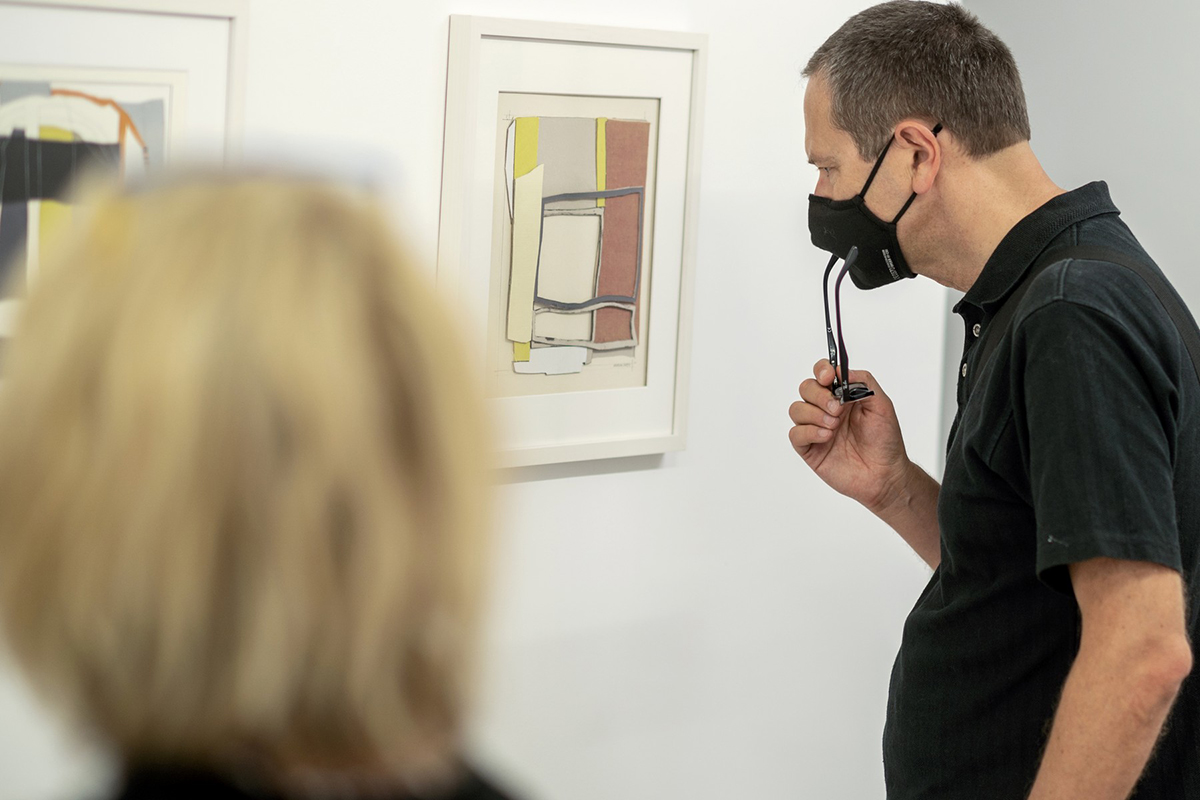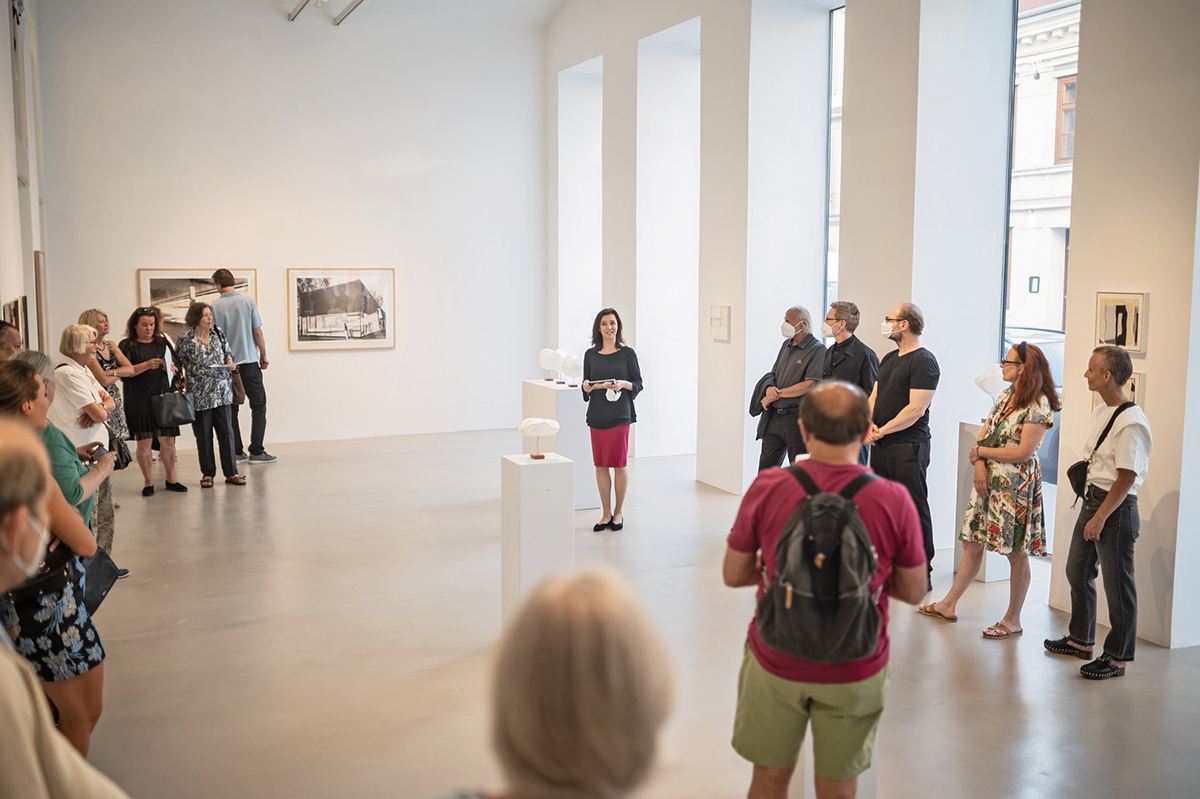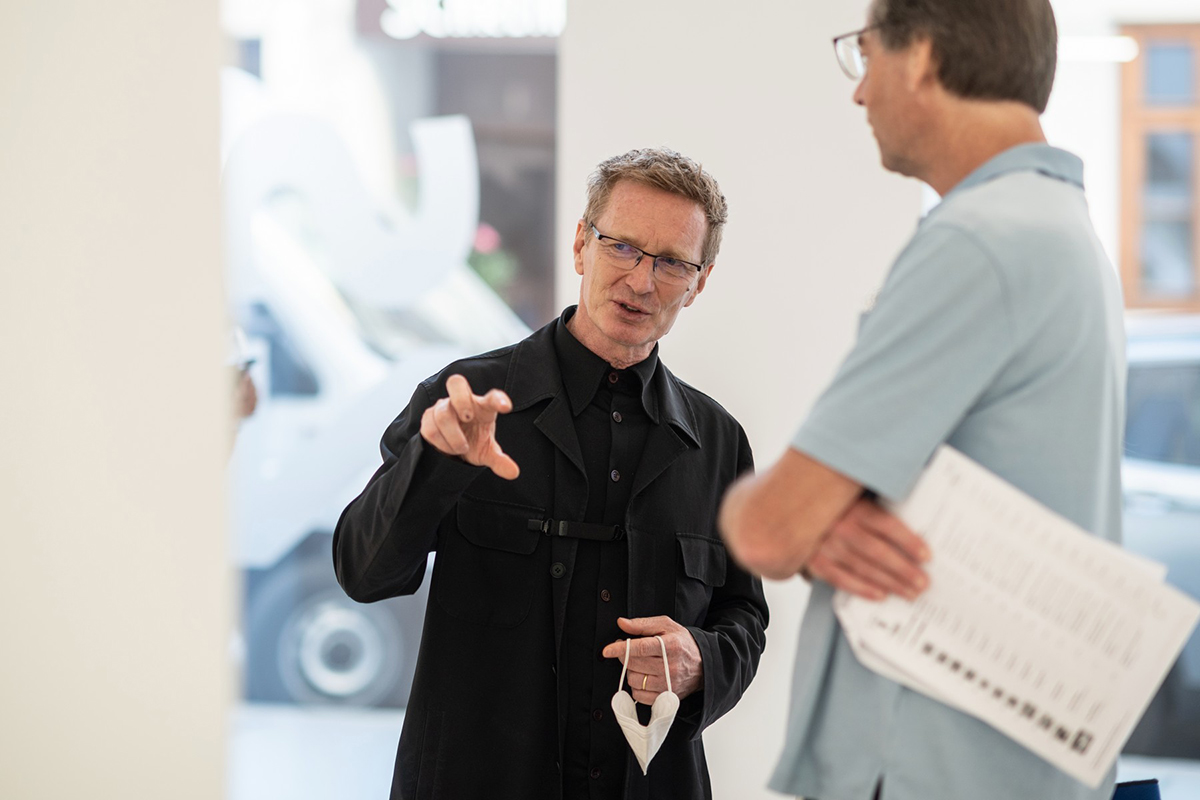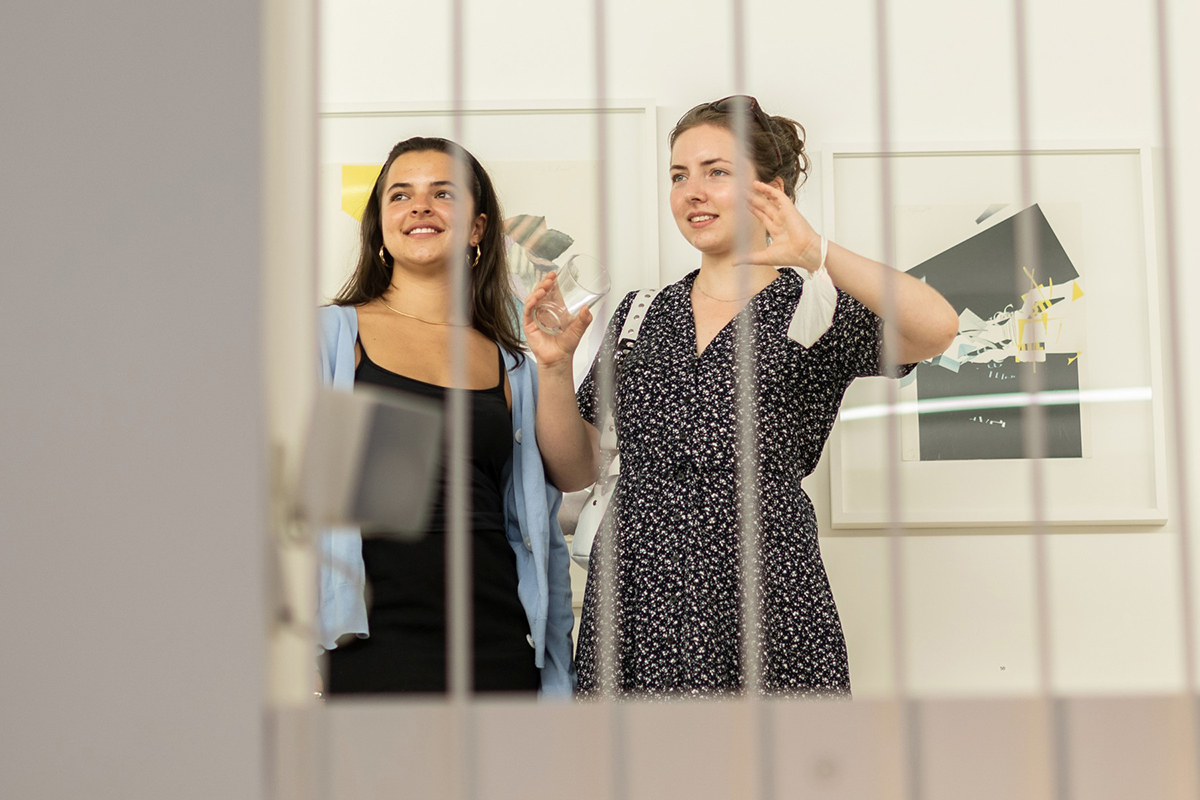 Walter Angerer-Niketa
Wilhelm Drach
Marie-France Goerens
Alex Klein
Thomas Koch
Karl Kriebel, Ingeborg G. Pluhar
Veronika Rodenberg
Jesse Willems
Irene Wölfl
Guido Zehetbauer-Salzer
Exhibition: 24/6/2022 – 26/8/2022
Opening words: Andrea Zehetbauer, gallery manager
---
Collage makes it possible to Dadaistically redistribute and associate extremely diverse means of expression. Cut or torn compositions made up of painted, sketched or printed fragments produce abrupt breaks, ruptures, rigid boundaries and radical twists. Dimensions, geometries and wildly gesticulating nuances shift into the inexplicable.
The collages of
Walter Angerer-Niketa
(1940 – 2021) were created in the 1960s, at a time when he was studying at the Academy under Fritz Wotruba and his assistant Josef Pillhofer - or shortly thereafter. The influence of his teachers is still partly noticeable in these works: figural, cubic, and yet one recognizes his striving for more reduction. In the preliminary studies for his sculptures, and this is the exciting thing about the early drawings of this sculptor, he gradually approached his intended compressions by pasting over monochrome surfaces. On the one hand, the collages created during this period anticipate the struggle for reduction in his stone or wood sculptures, but on the other hand they also still leave open avenues of possibility.
The painter
Wilhelm Drach
uses torn pieces of cardboard, cut-off or broken-off scraps of wooden crates to give his paintings additional structure. A relief-like plasticity, a foreign body at first, is harmoniously embedded in the picture by the coarse, generously purist ductus. Just as the painting ground, always natural, is part of the colour composition, it is the area glued to it even more supporting, image-defining, equal to the brush drawing.
For
Marie-France Goerens
, material remnants from her most diverse experiments are creative potential, impulses for new emergence. In this case of the collages presented here, they are canvas remnants. Raw, primed or painted fragments that she forms into new, fresh, cheeky aesthetics. In the process, these elements can sometimes strive beyond the format of the picture. Marie-France Goerens creates untamed freedom, and those who surround themselves with such freedom communicate their own self-determination.
An artist who also constantly explores new possibilities without becoming unfaithful to himself is
Alex Klein
. Above all, he is also a utilization artist. Thus he models new works from older works, if they are not taken away from him in time. Collages are naturally part of his work repertoire. He feeds on influences, currents, modes of expression of both old and new art in order to incorporate them as a corrective, as an impulse for his daily work. The most recent collages play with emptiness and fullness, decluttering space to make it appear generous.
Thomas Koch
concentrates the impressions of his close surroundings on manageable squares. And although all his motifs are initially based on real situations at his workplace, they are abstract pictorial compositions that no longer have anything in common with the original impulse. They are triggers for a pictorial design that takes on a life of its own. Both as a drawing and as a colouration, they became independent abstractions. This working process can be seen impressively in his book cover works. Books as instigators, whose monochrome book cover insides and the fabric of the book spine insides melt into an image of rectangular colour surfaces.
In his collages,
Karl Kriebel
stages spatial possibilities. Illusionary spatial entanglements, so that the individual room dissolves in the mesh of transparent constructs. In the collages for this exhibition he reworks, extends his architectural photographs with his deconstructions. The existing building provokes his intervention. At first, it is only a line, from which further lines, surfaces emerge, painted or pasted over and painted over again. The working process is the choreographer of a fresh architectural landscape that cannot be grasped.
Soon after her studies,
Ingeborg G. Pluhar
has emancipated herself from the figural dogma of her professor Fritz Wortuba. She questions interchangeable fashion trends, commentaries and advertising offers. In her collages, she gives new meaning and aesthetics to image and text fragments of such contemporary witnesses. They are ironic reflections of a mass culture. Ingeborg G. Pluhar links Pop Art with subtle, sophisticated social criticism, with feminist values outside the lurid mainstream. At the same time, she always remains visible, perceptible as a sculptor in all her works.
Veronika Rodenberg
is an absolute purist. Her compositions of squares, which emerge from analytical division of the square picture format, are unexpectedly fine concentrates from a variety of possibilities. Possibilities whose parts, planes vary in depth between coloured, hand-blown antique glass. The deeper the surface of their "condensed transparency", the darker, more distant, more mysterious it appears. Her luminous colour squares are condensed rationality and, at the same time, shining examples of geometric emotionality, timelessly uniting traditional values in today.
How exotic new collage can be - cut from old paper, pieced and presented on dark wood - is impressively demonstrated by
Jesse Willems
. Circle, square and triangle are the protagonists of his productions. Whereby these basic forms of geometry diversified by overlapping, trimming and cross-linking or combination create exciting dramaturgies. The multitude of visible intersections between and within the elements prove to be an additional facet in the play with structures, breaks and bizarre harmonies.
Irene Wölfl
, too, preserves the past in her collages. Be it wallpaper remnants, old photos, letters, packaging clippings. She wants to give these found objects, as she calls them, a second chance. The new task for the forgotten witnesses of human passion: she wants to add them again to the emotional enrichment of everyday life. Thus, virtuoso abstractions are continuously created, glued and folded, which tell stories. Sensitive stories in the hope of a more ecological, more environmentally conscious future.
The forest: a living being that scientists grant a consciousness. The forest: a refuge outside our time dimension.
Guido Zehetbauer-Salzer
devotes his interest in painting and drawing above all to this symbiotic society of trees. For this exhibition Collage II, he wraps his three-dimensional tree drawings with transparent paper strips. In doing so, the drawing of wire lines under the paper foliage remains visible. He symbolises the foliage with delicate paper, which after all was once a tree. As if chiselled and, at the same time, light as air.
Eroeffnungsrede AndreaZehetbauer 23/06/2022
Kurzbiografien der KünstlerInnen