---
Raum(un)möglichkeiten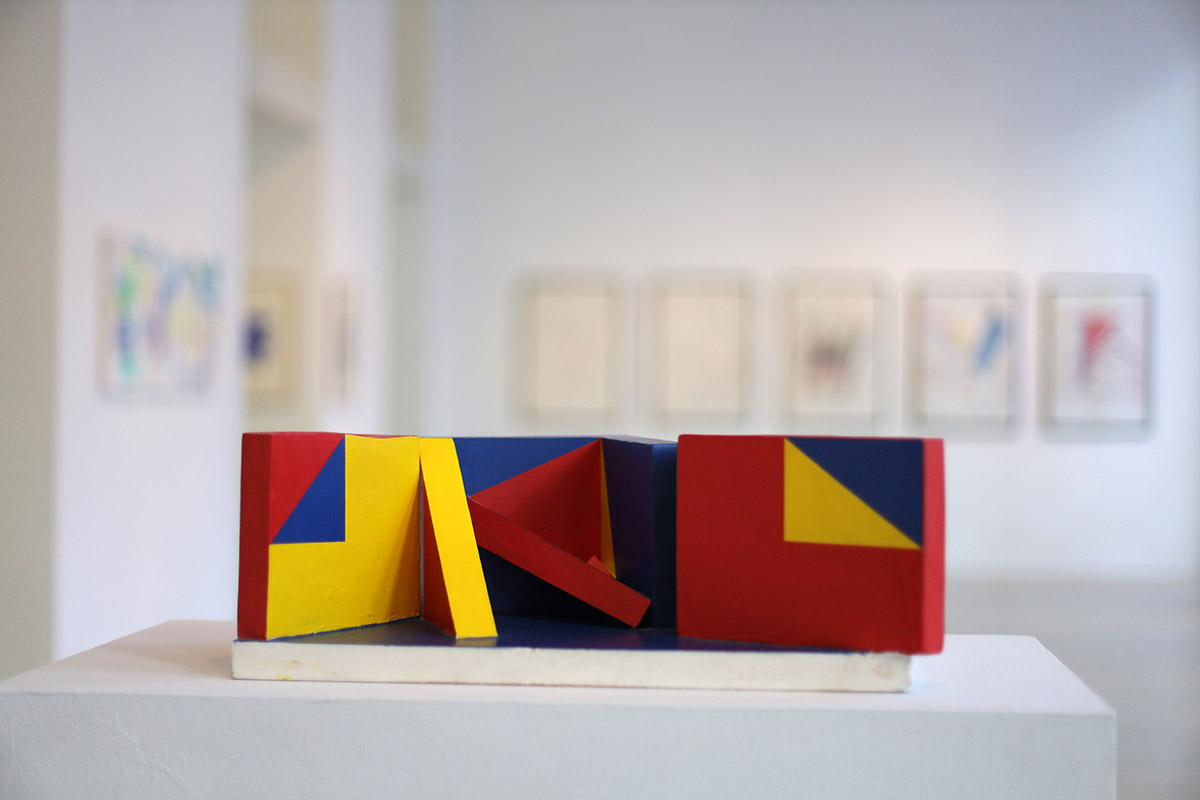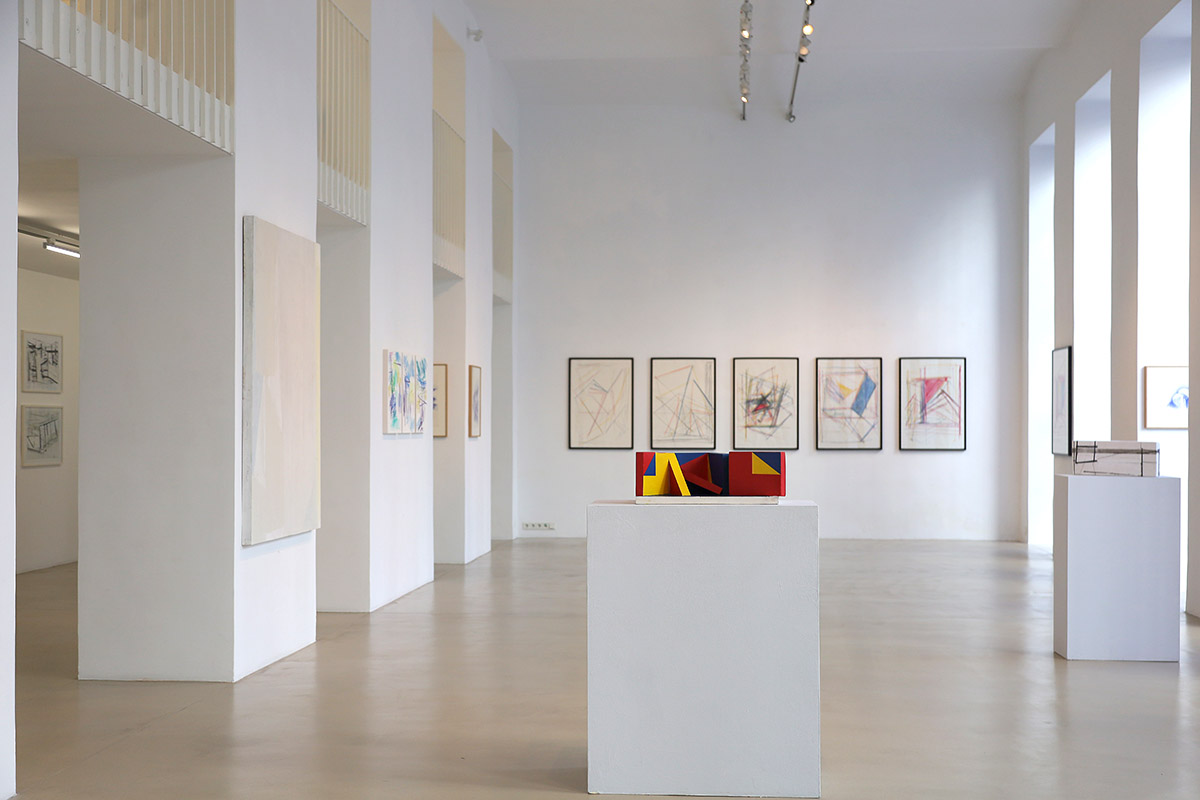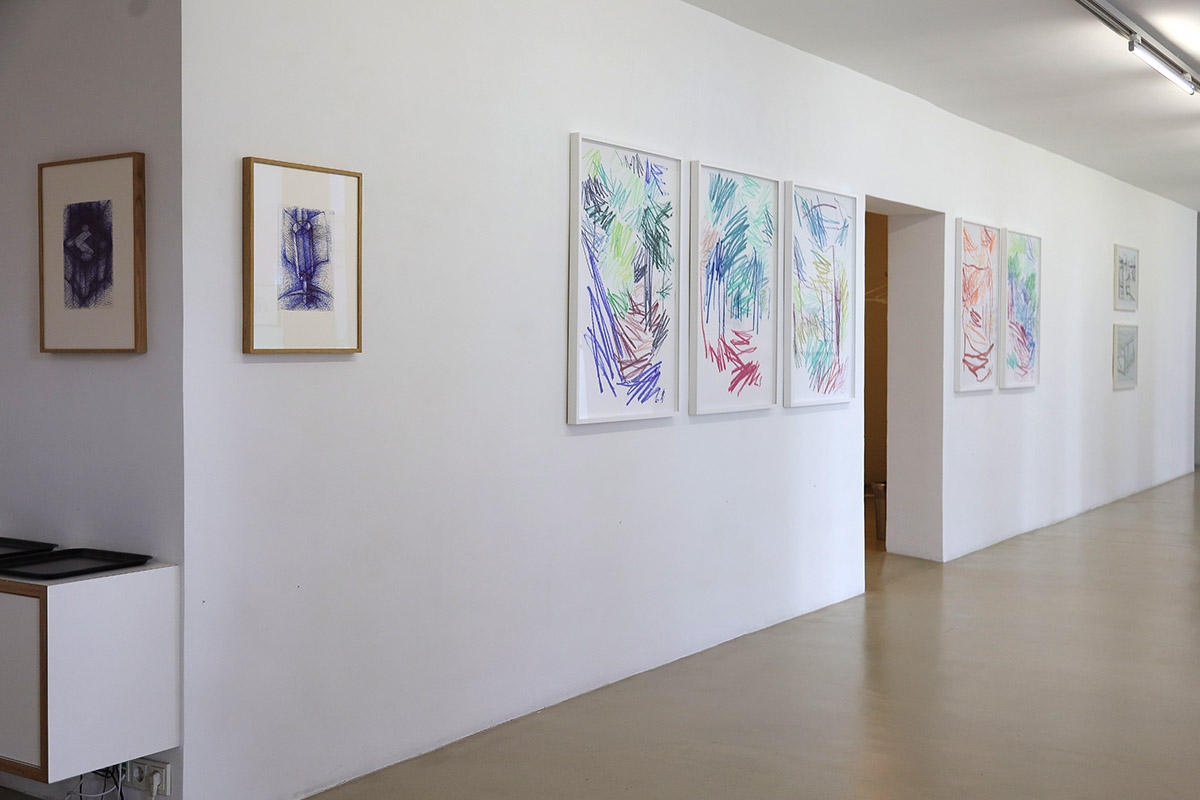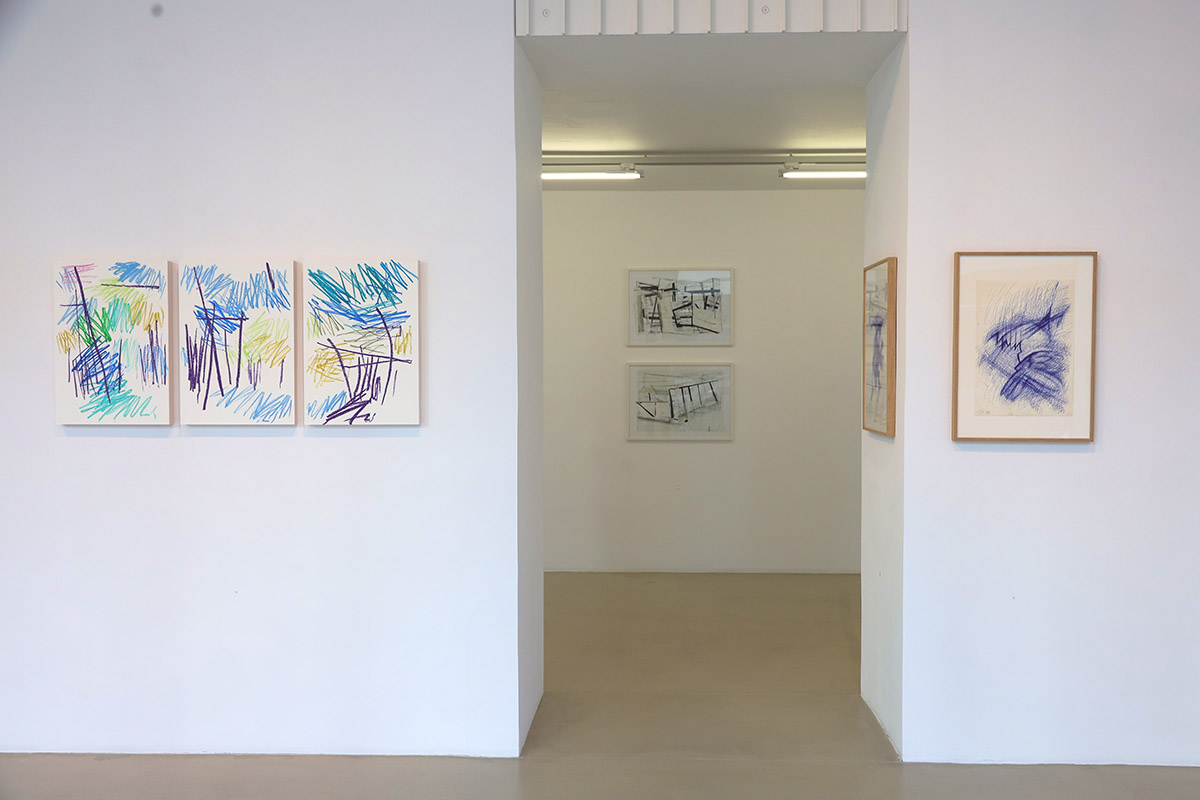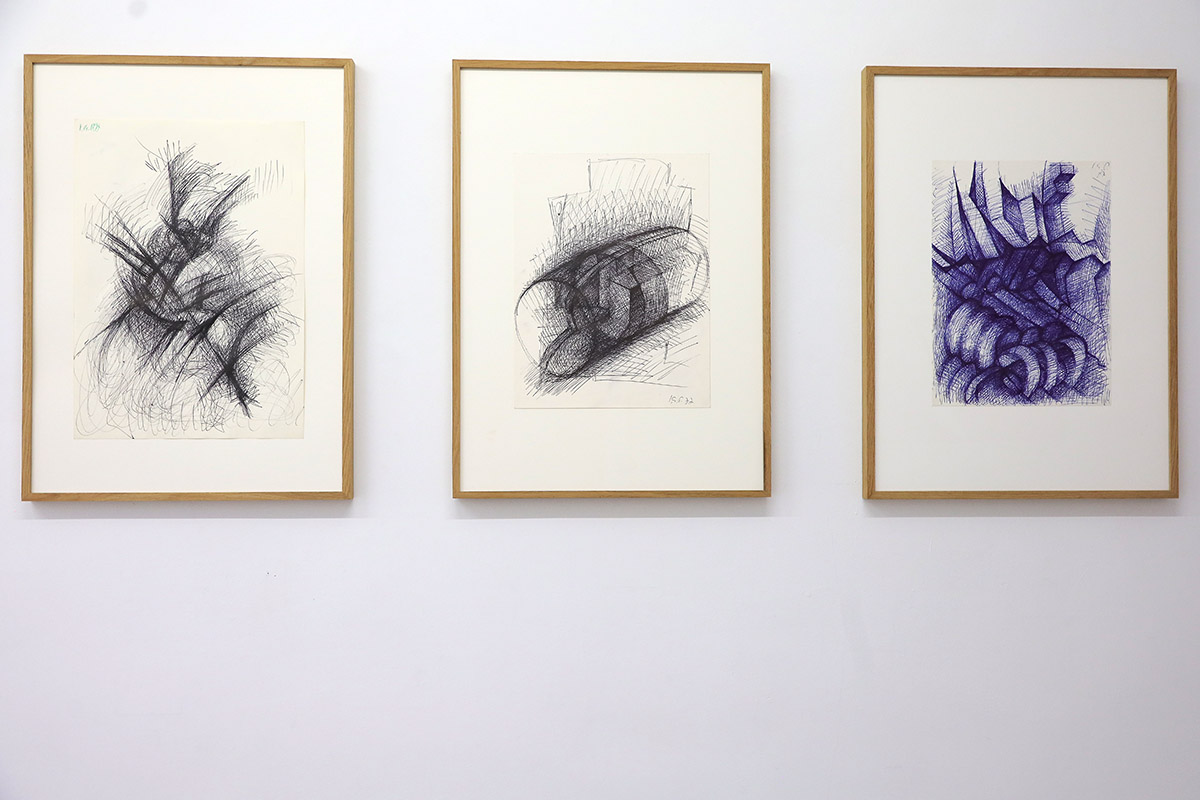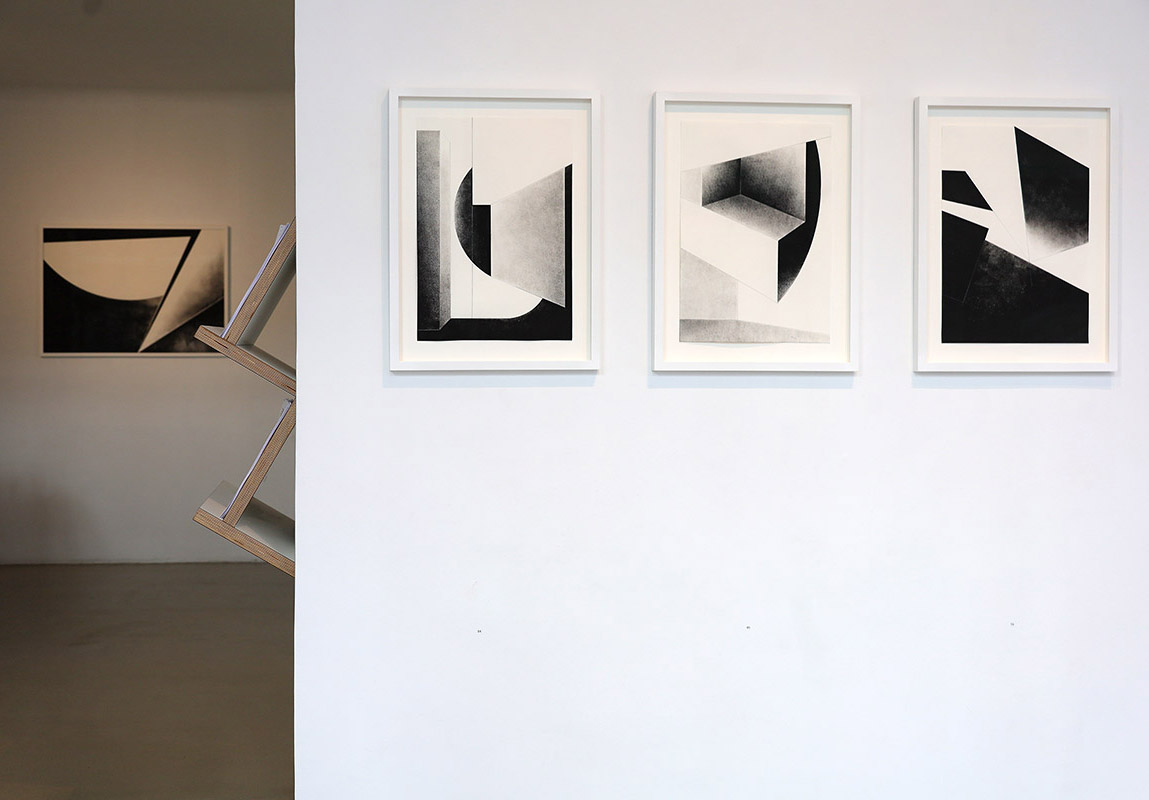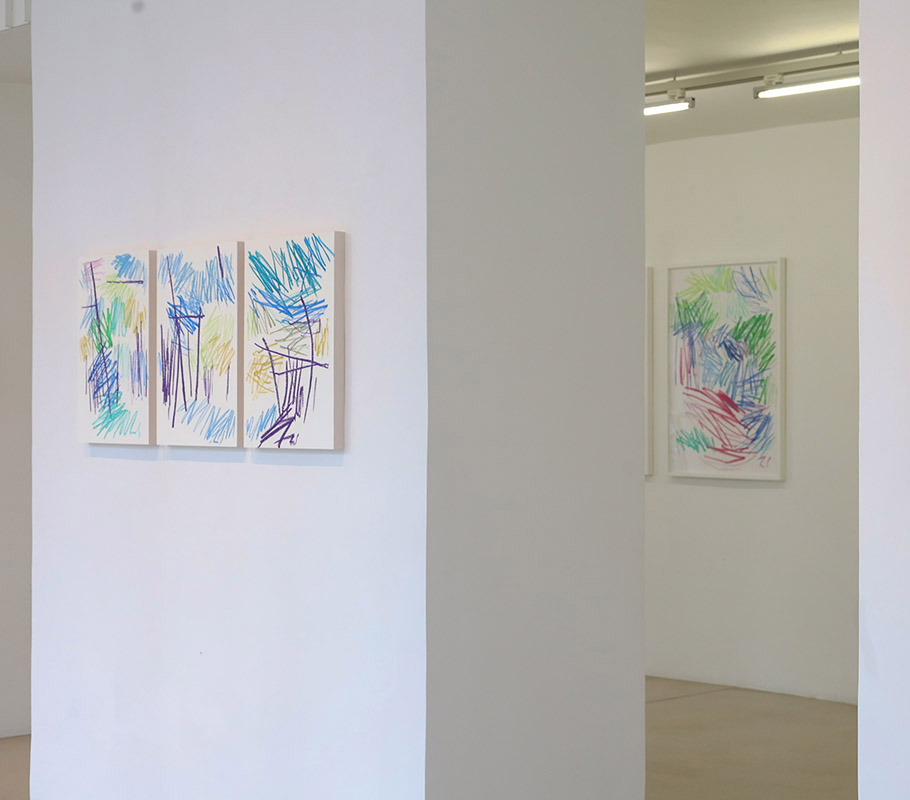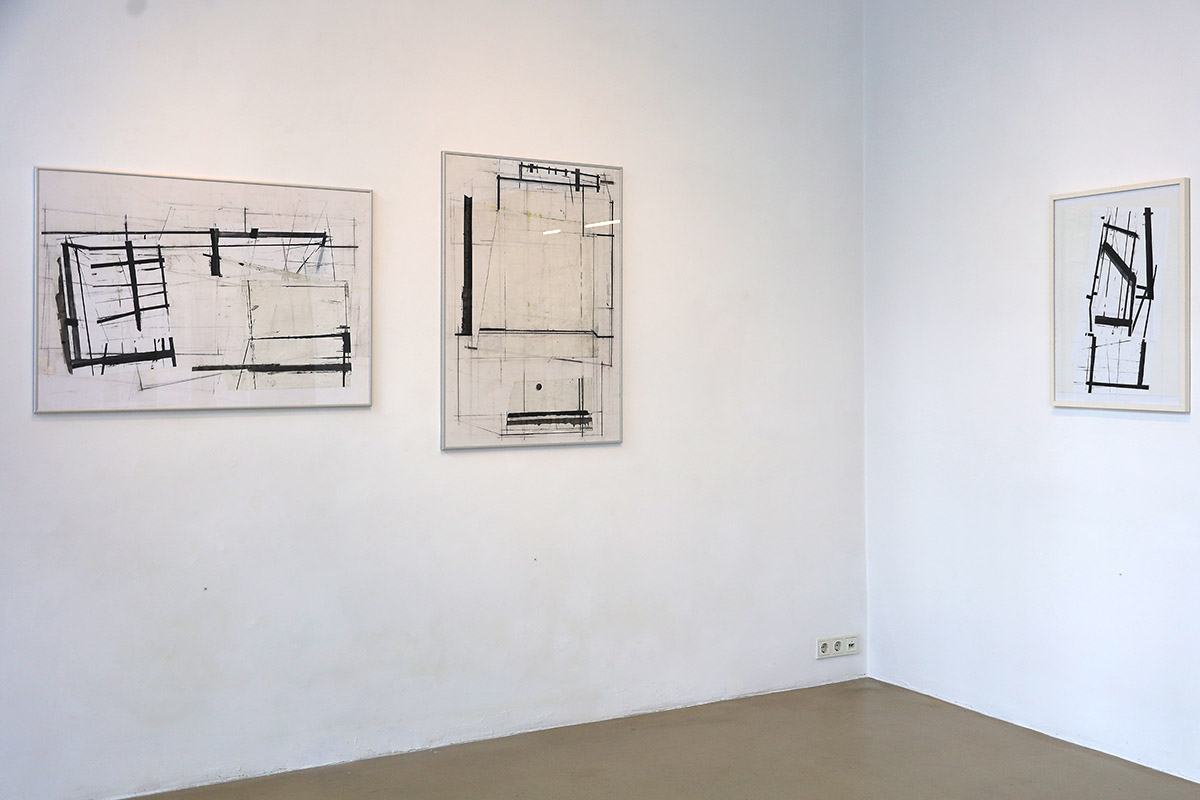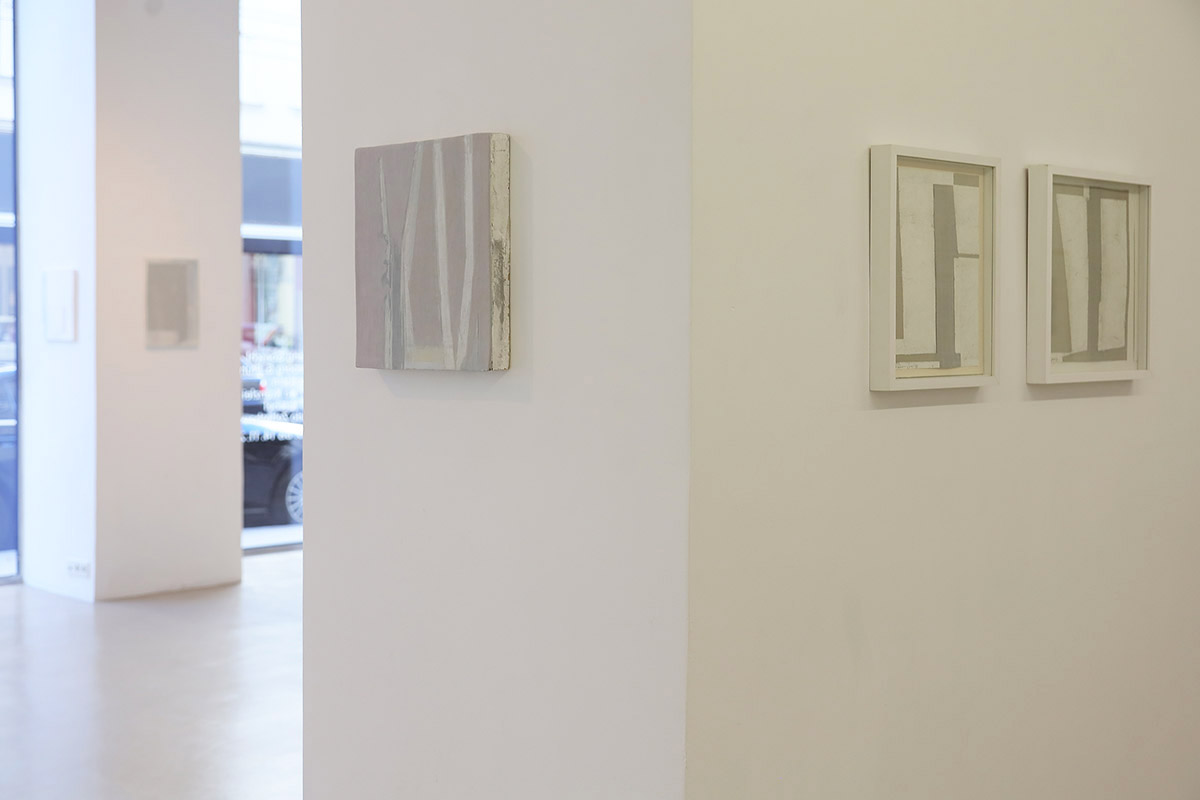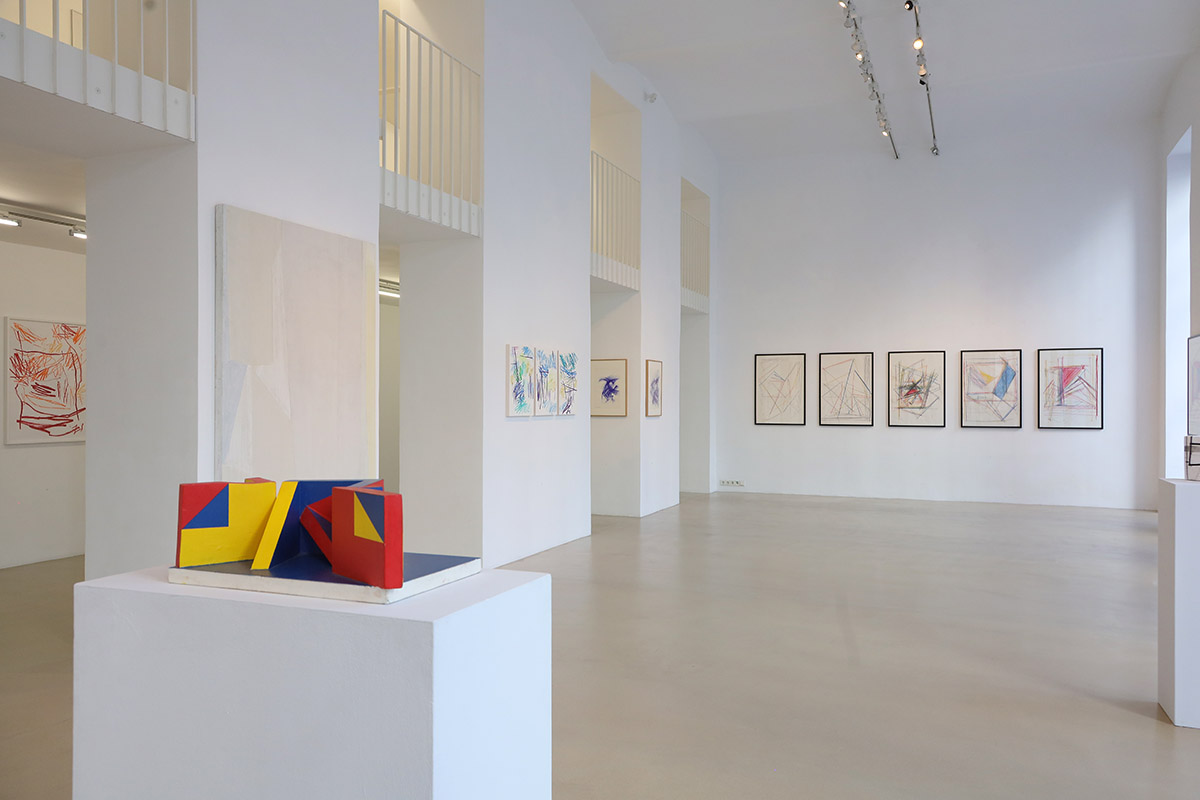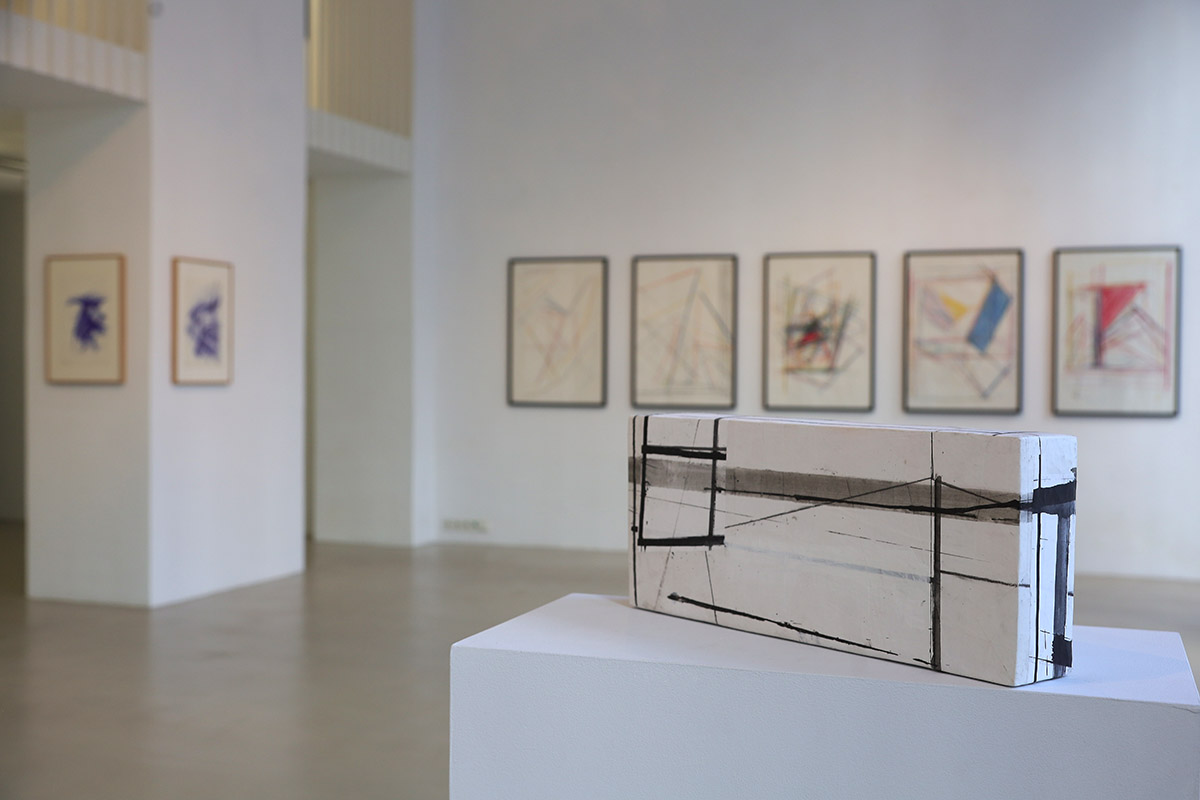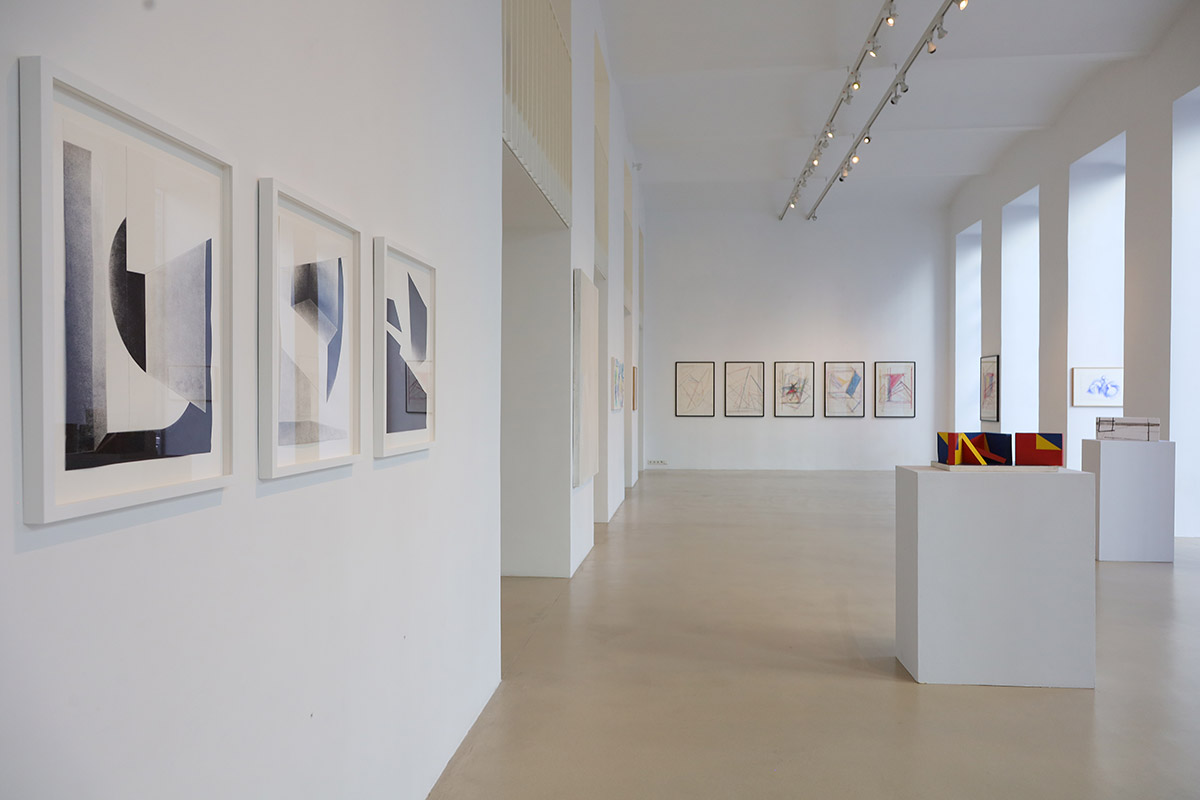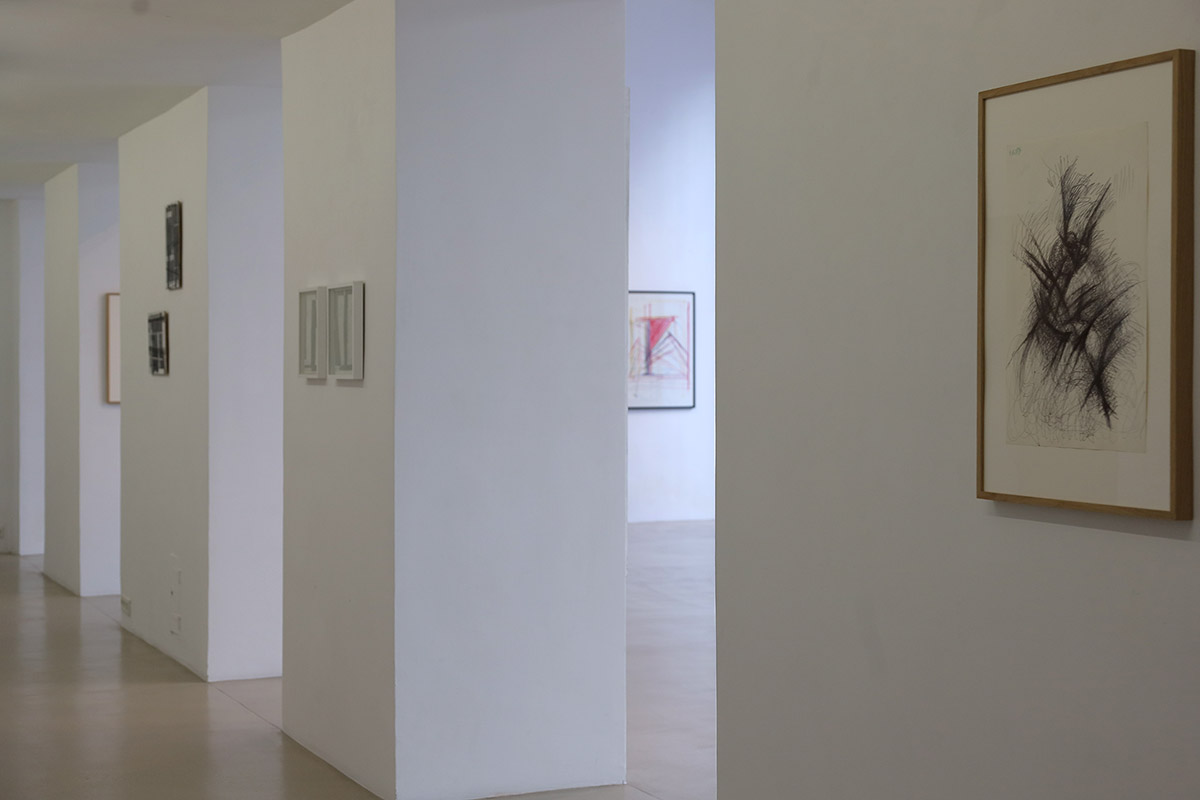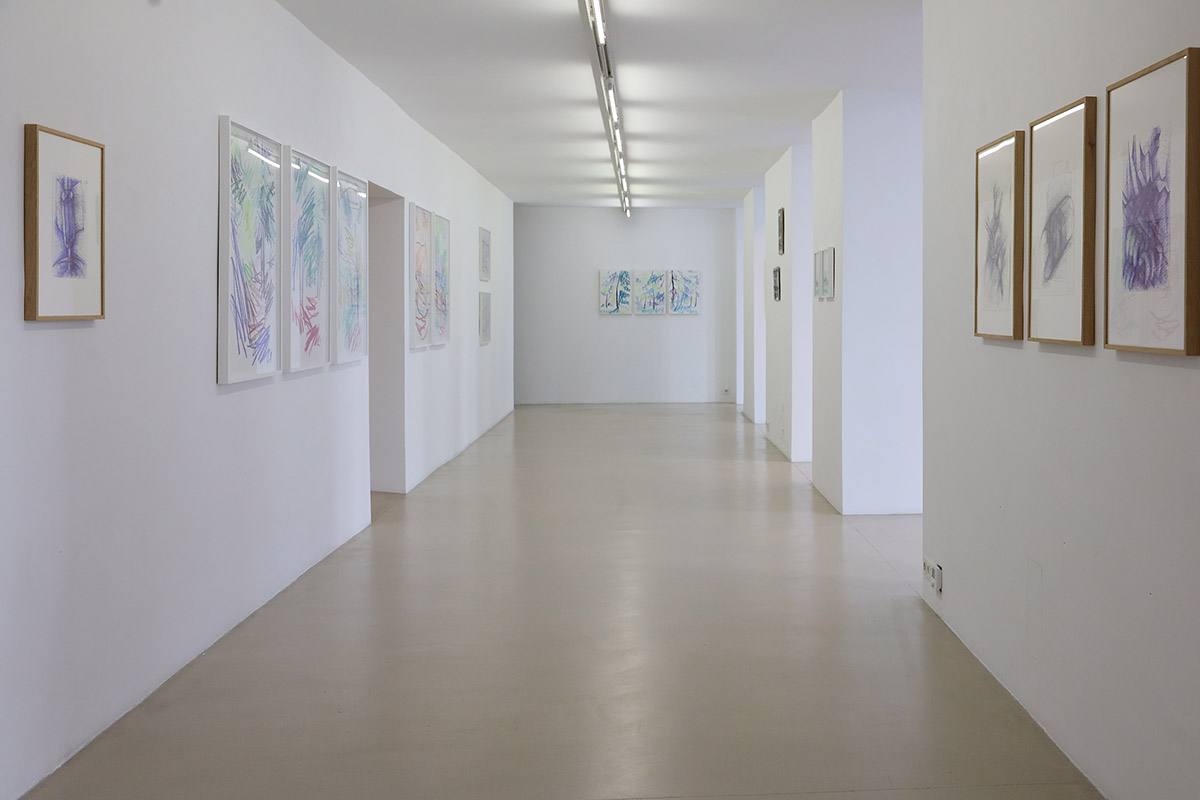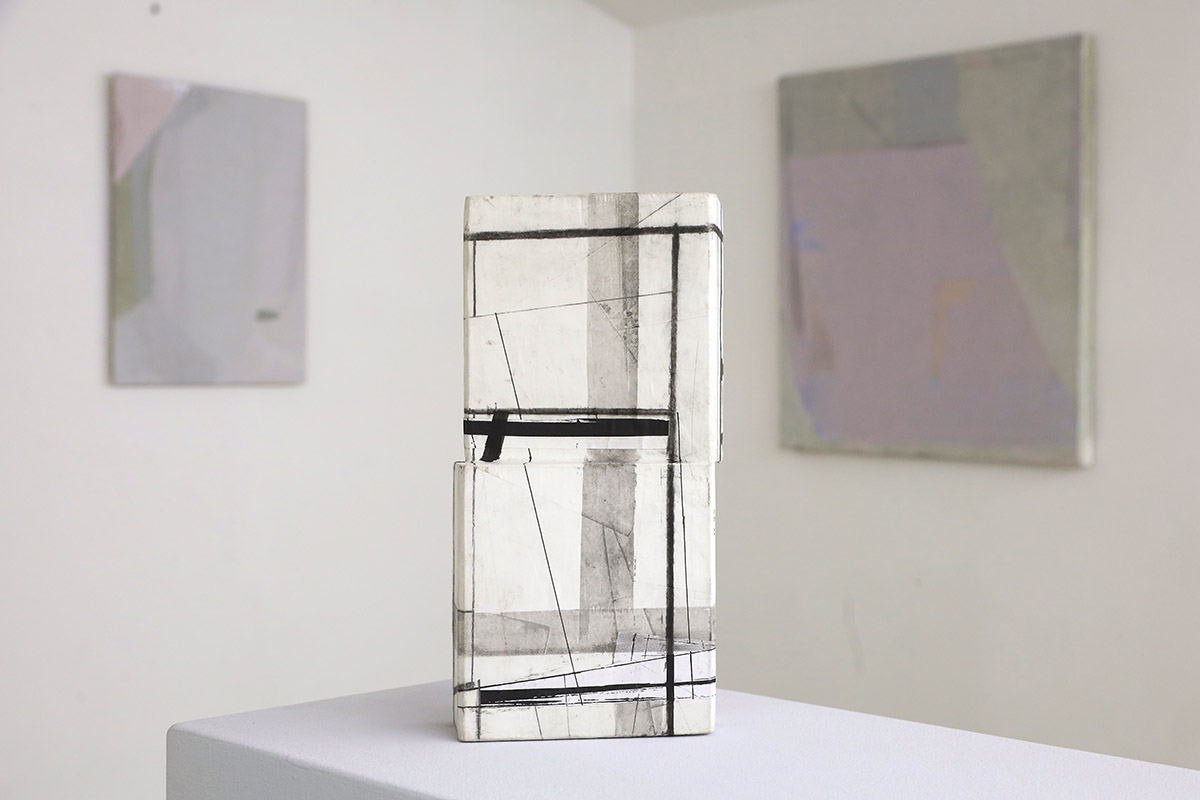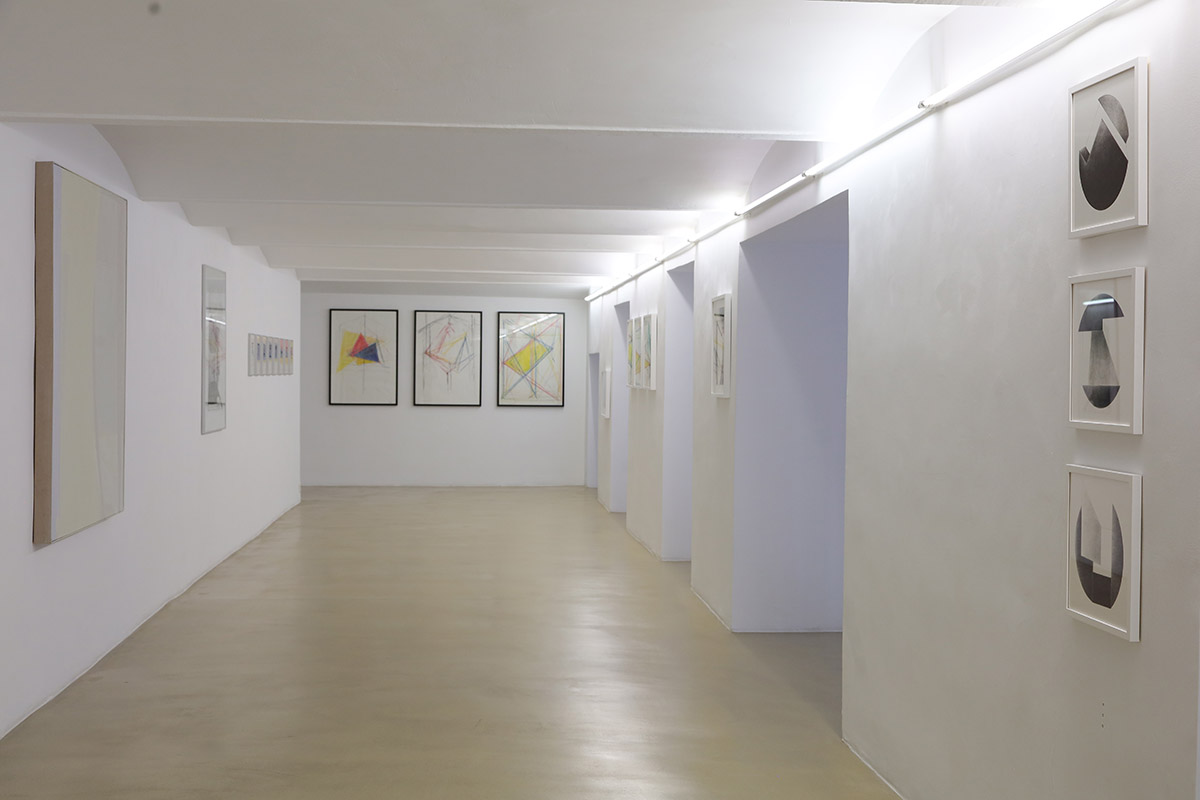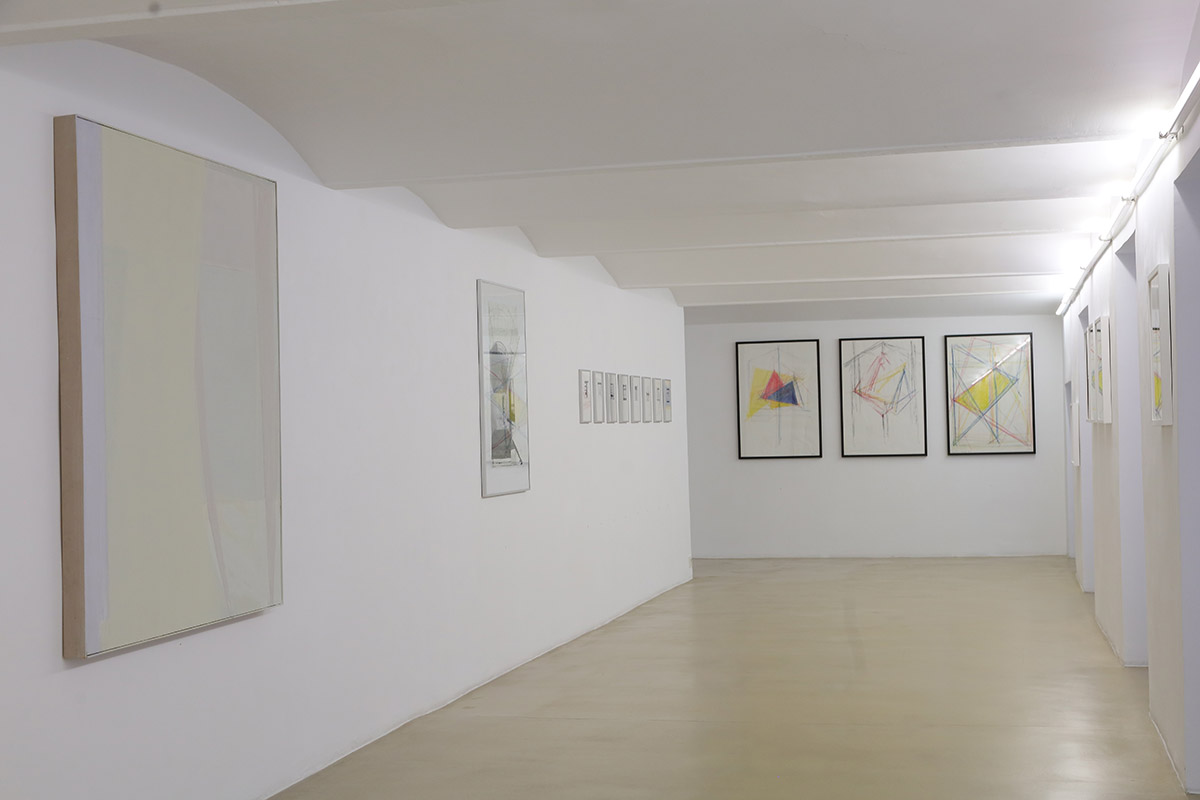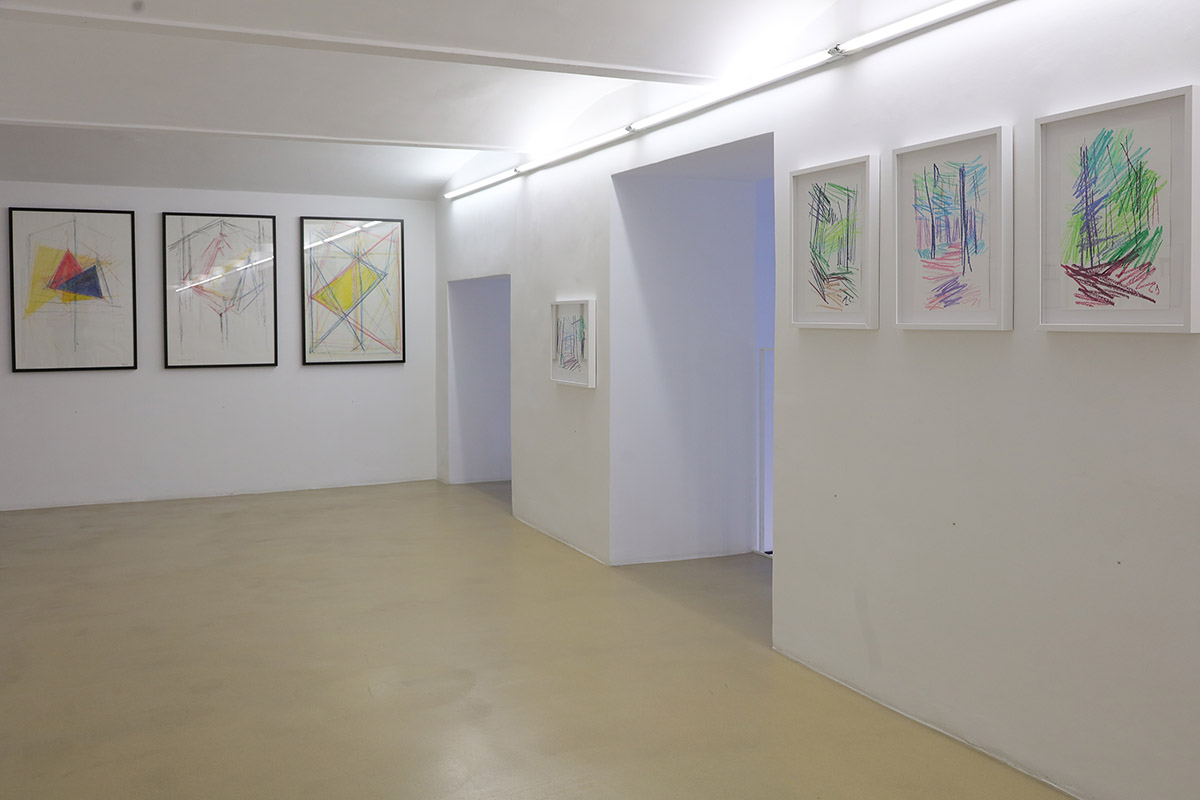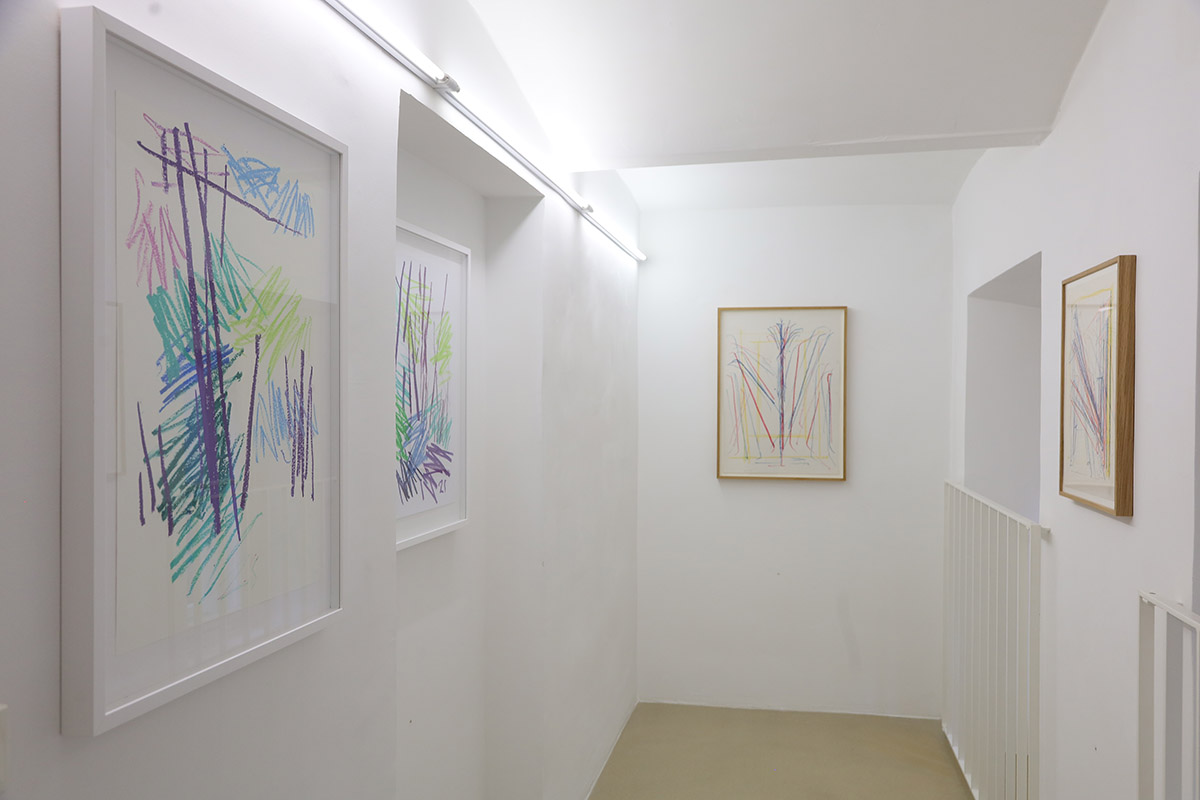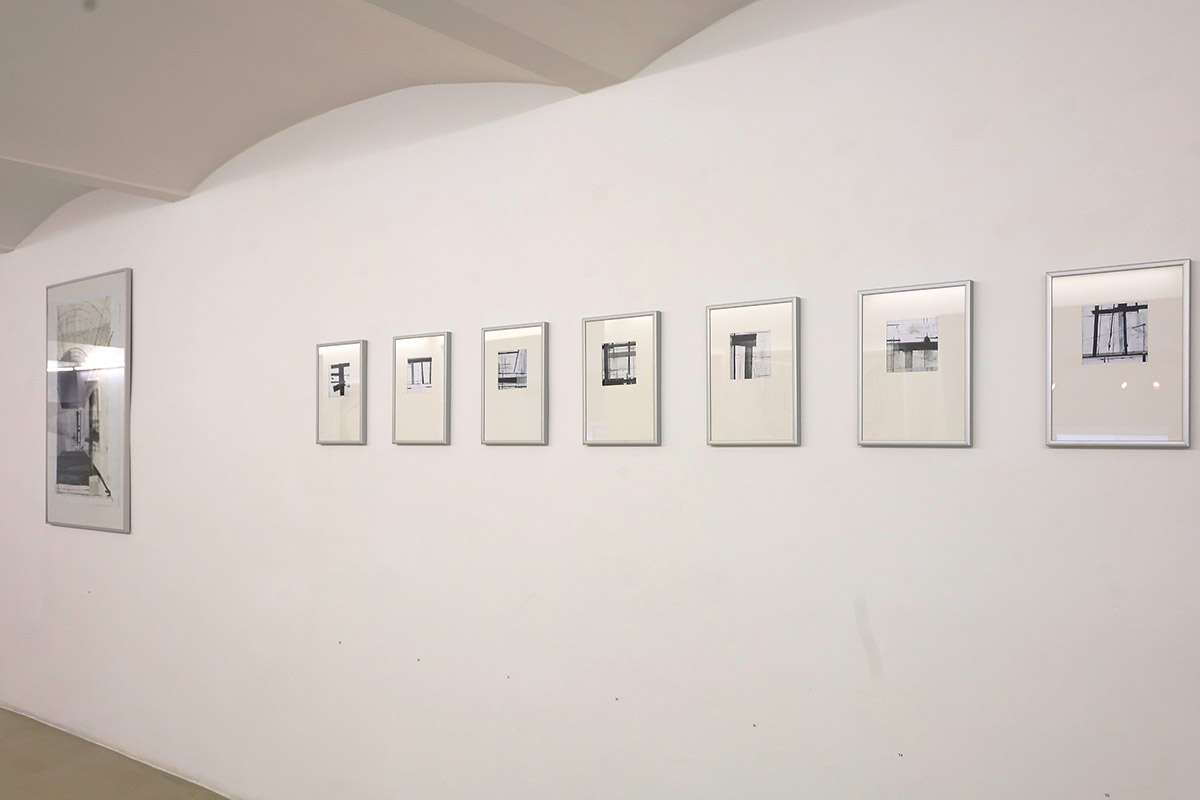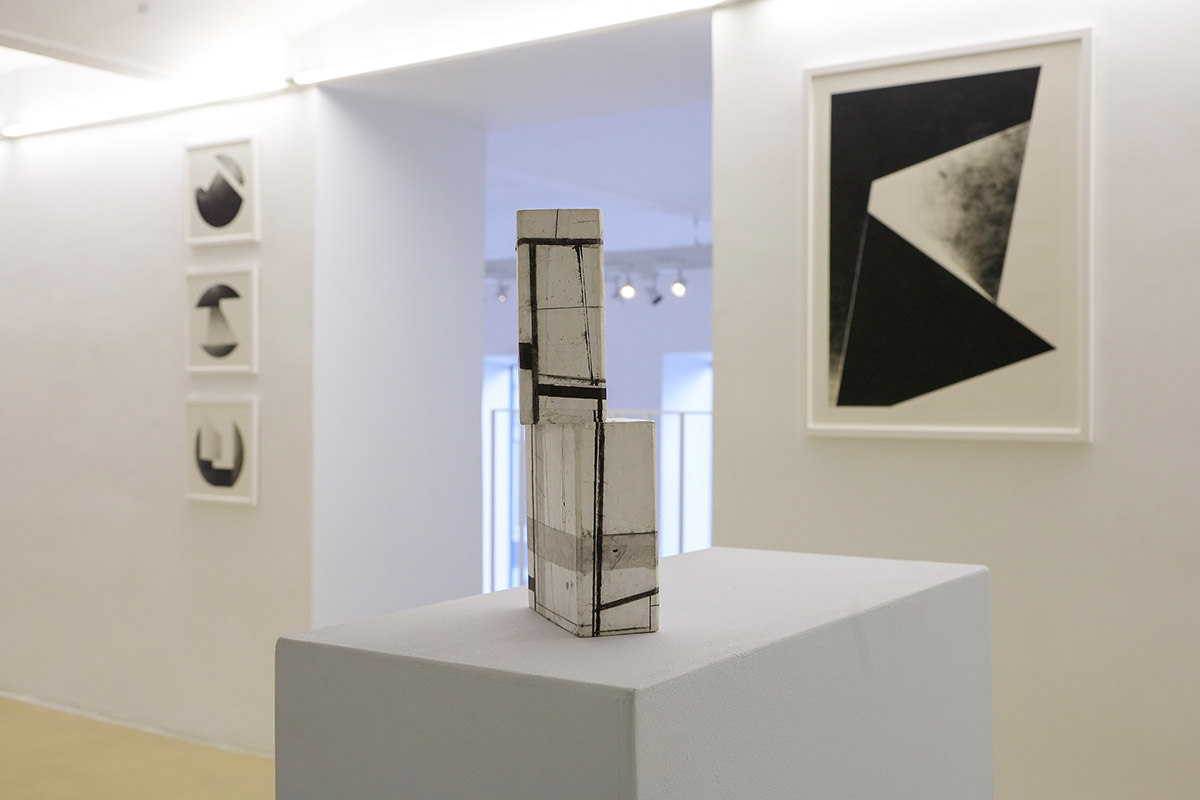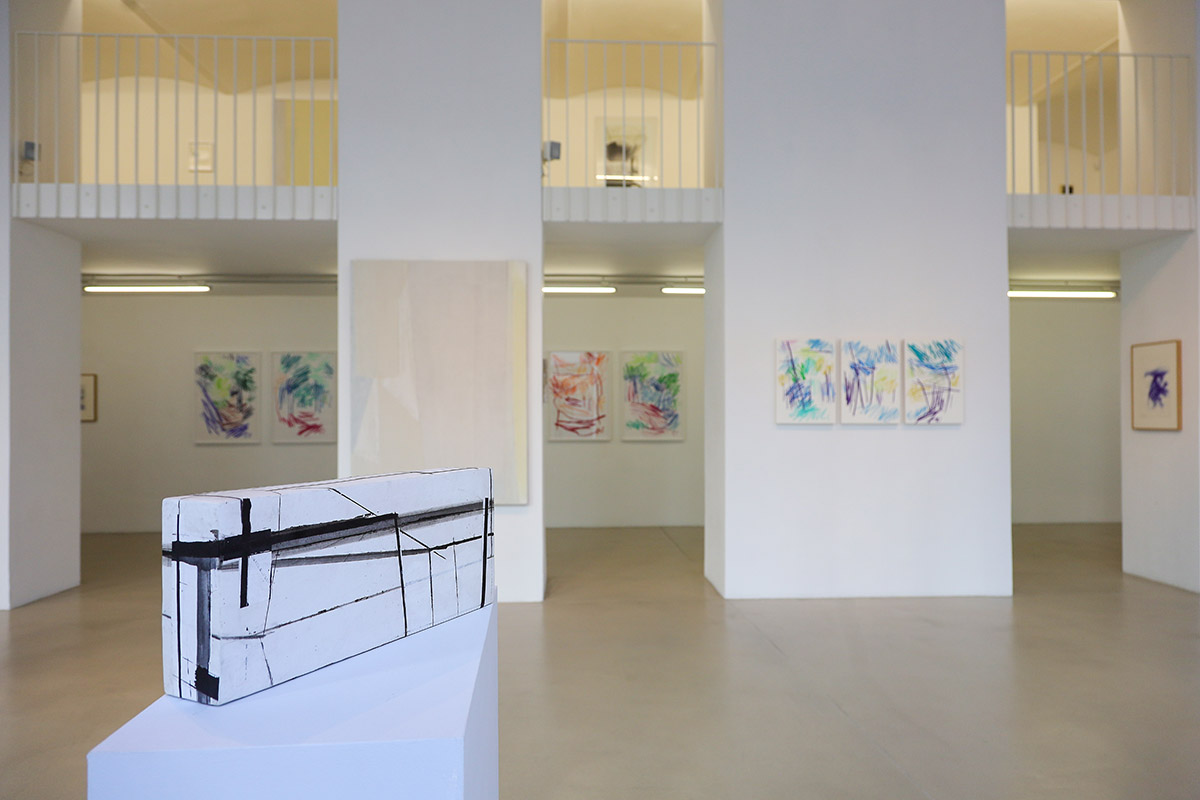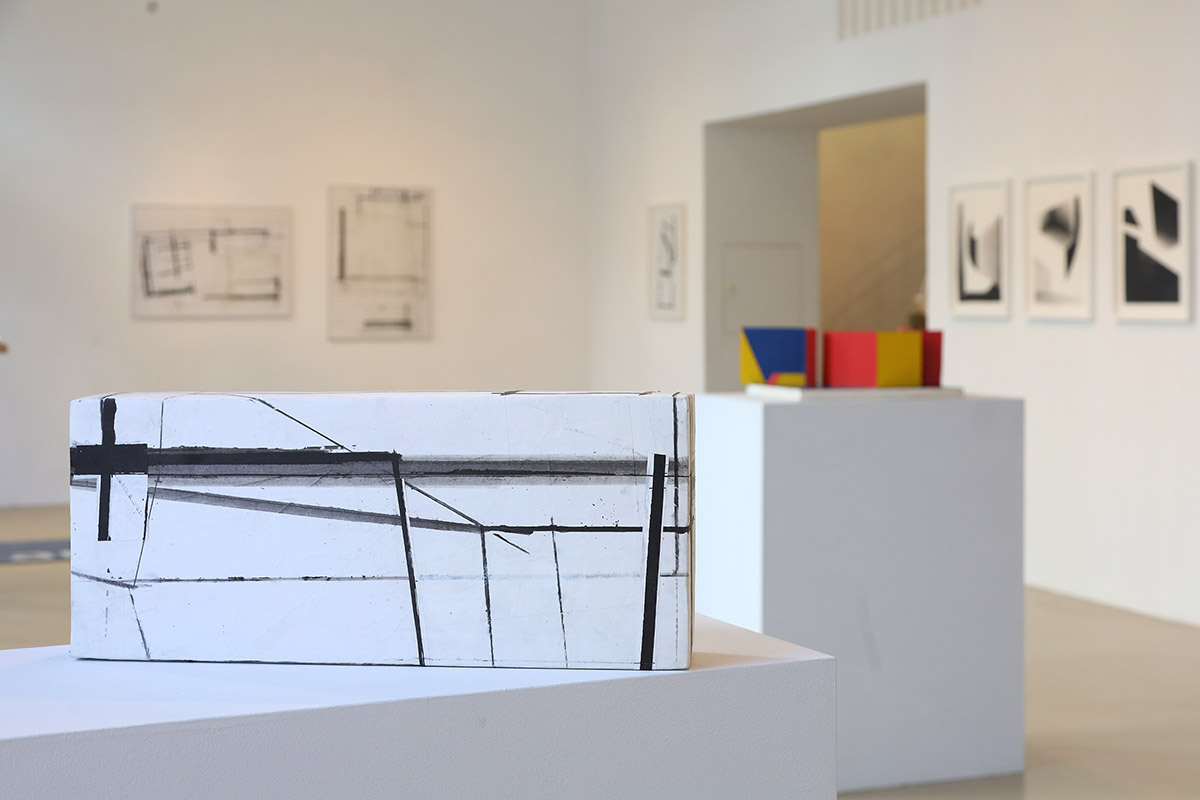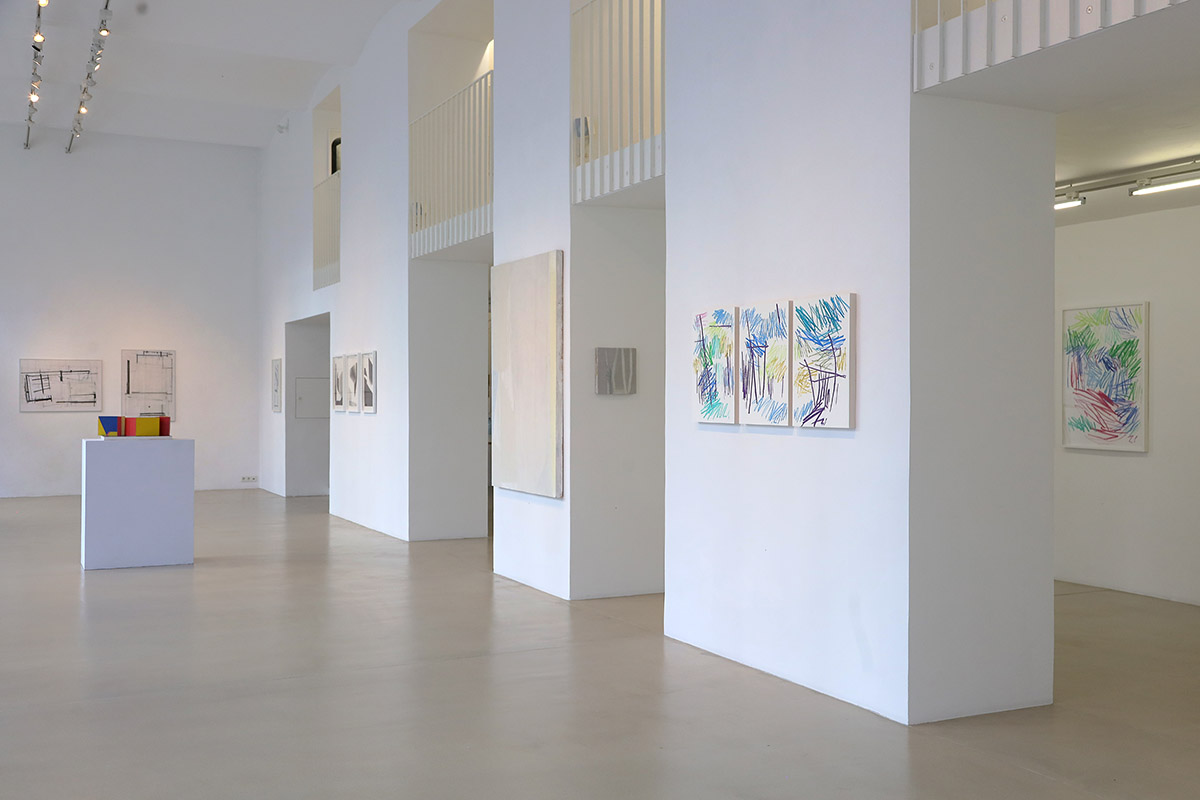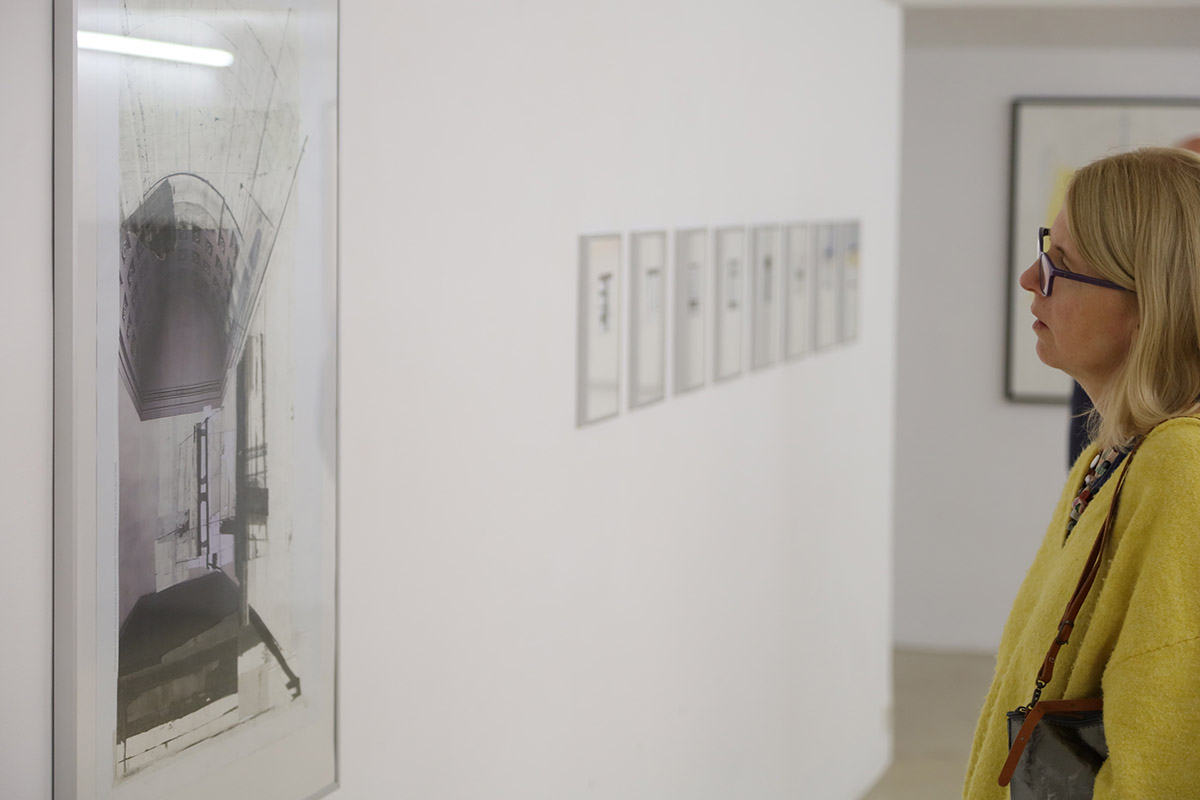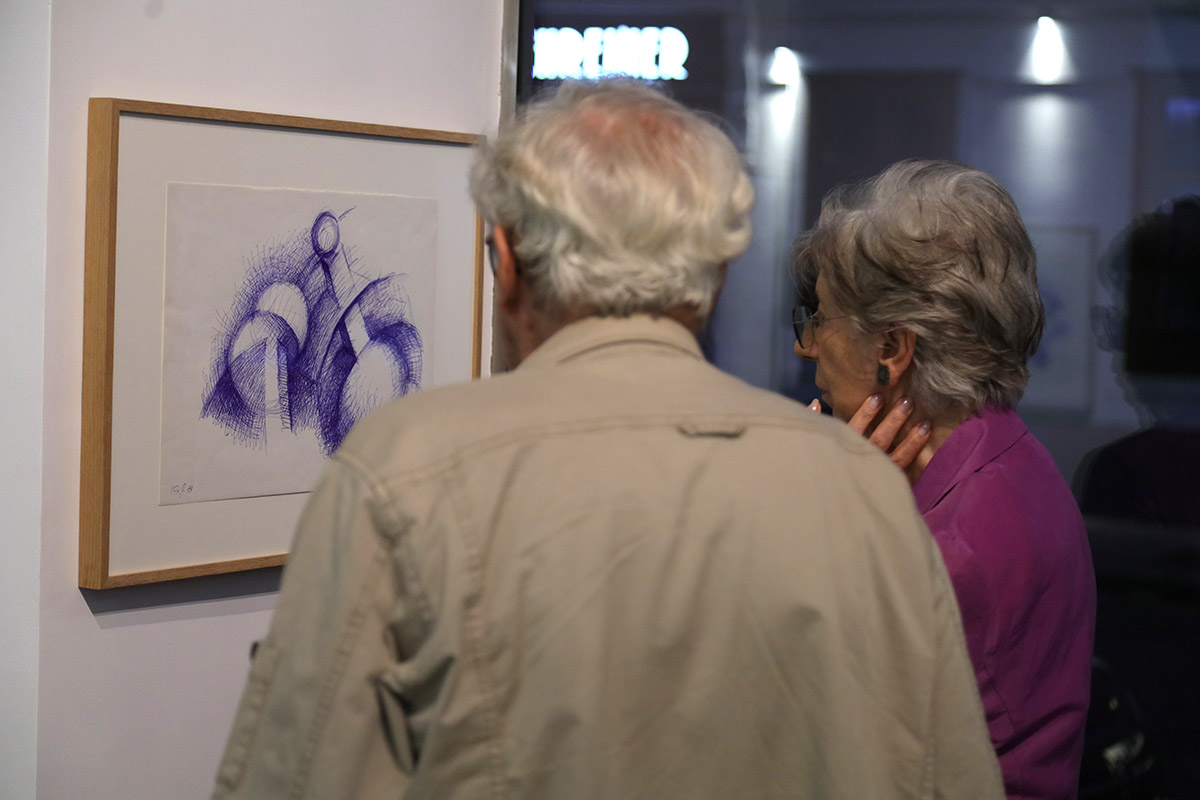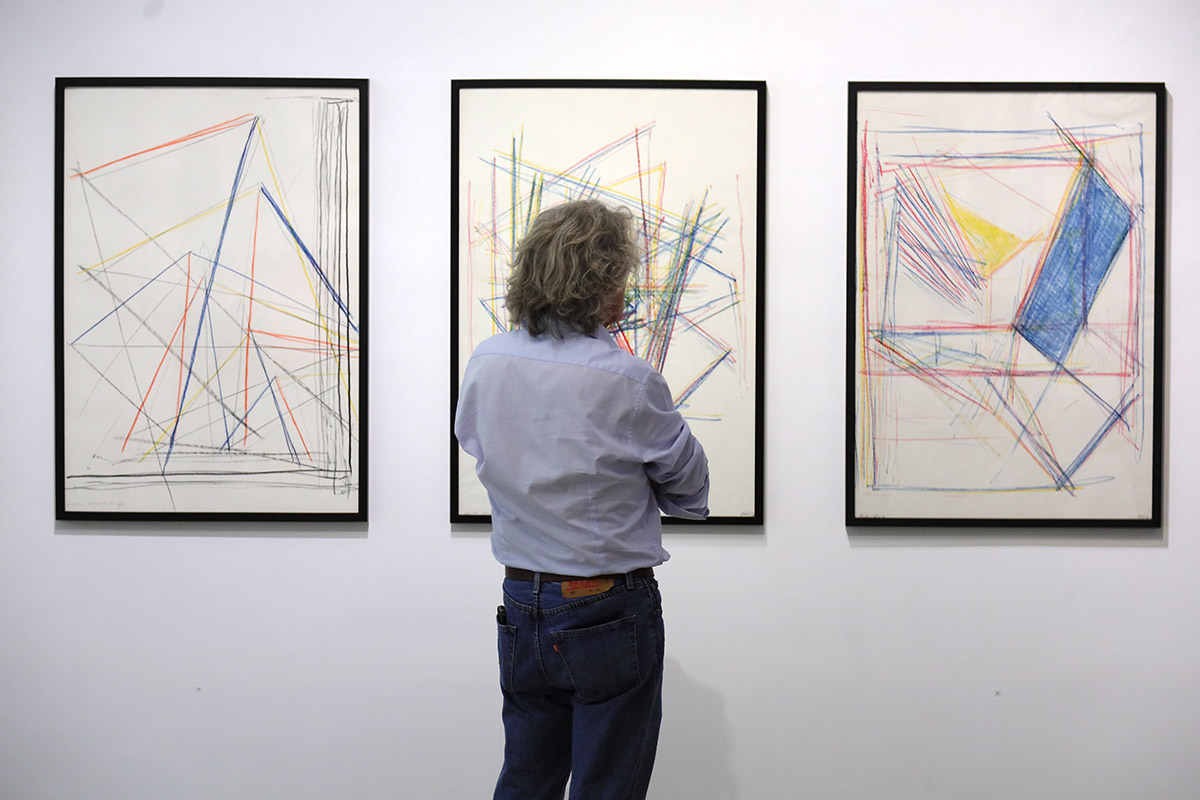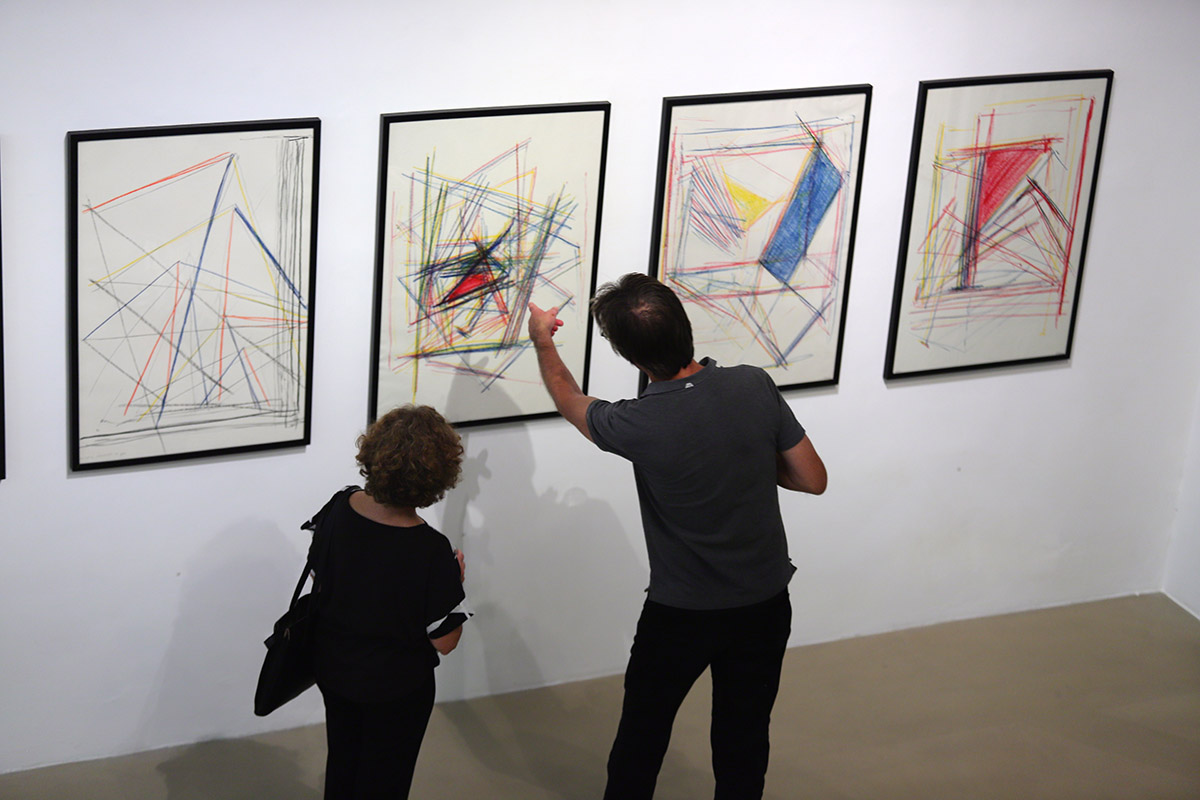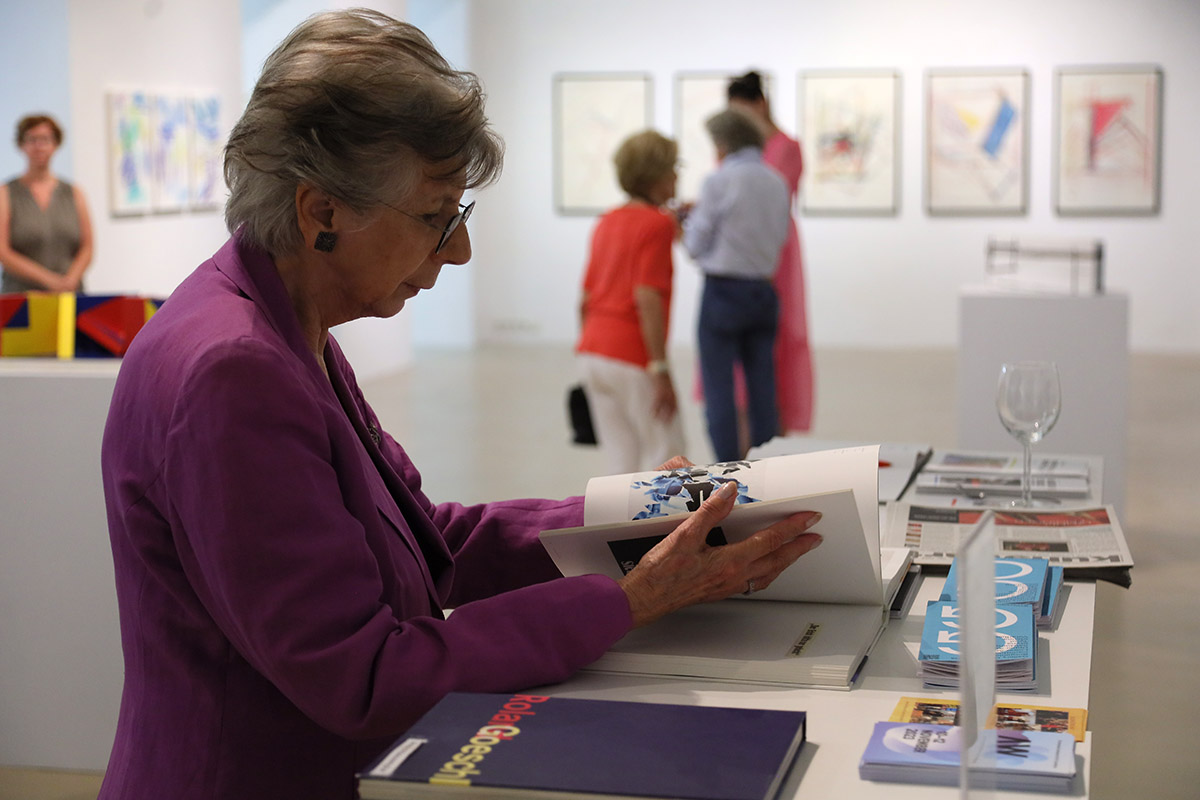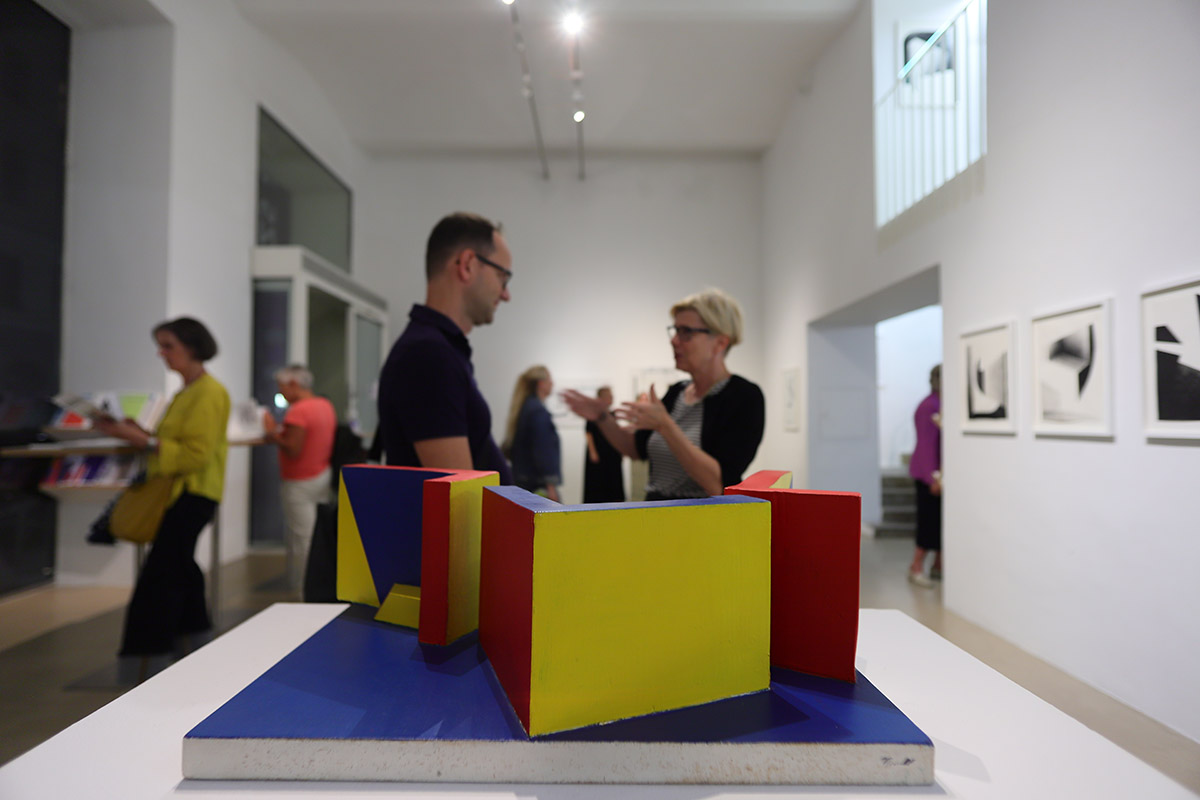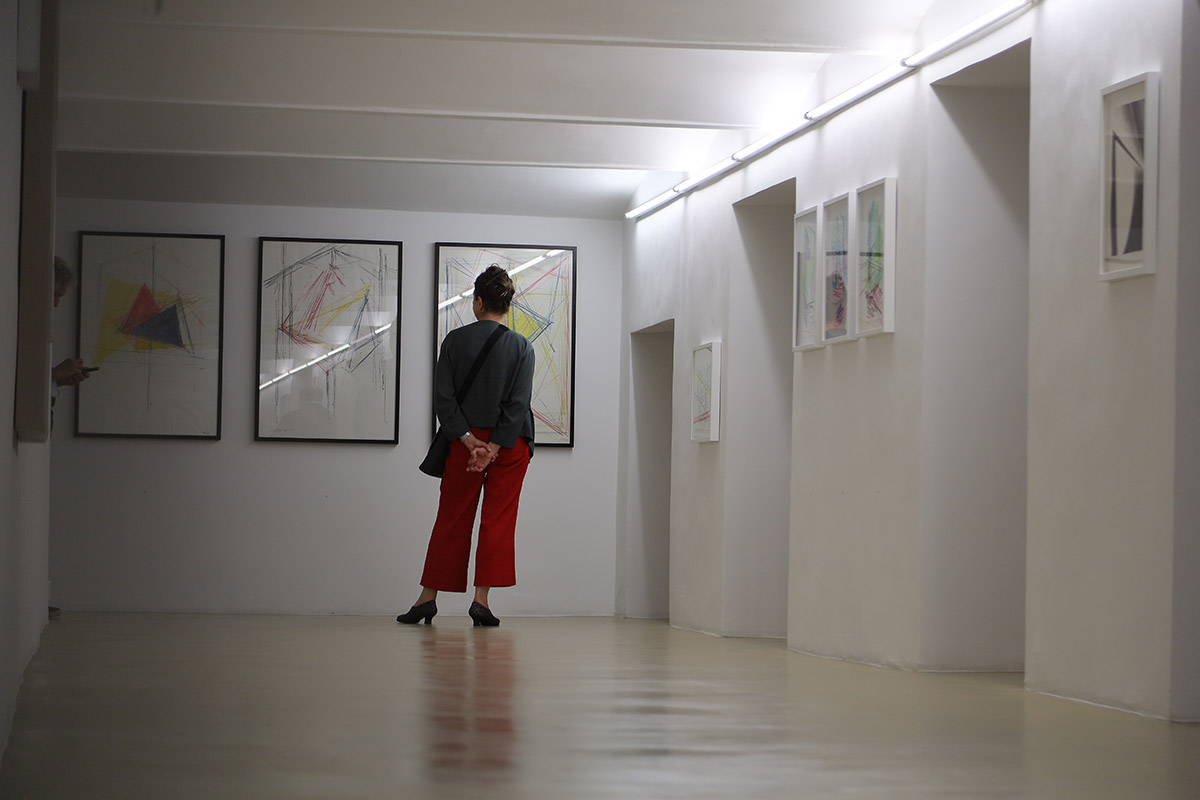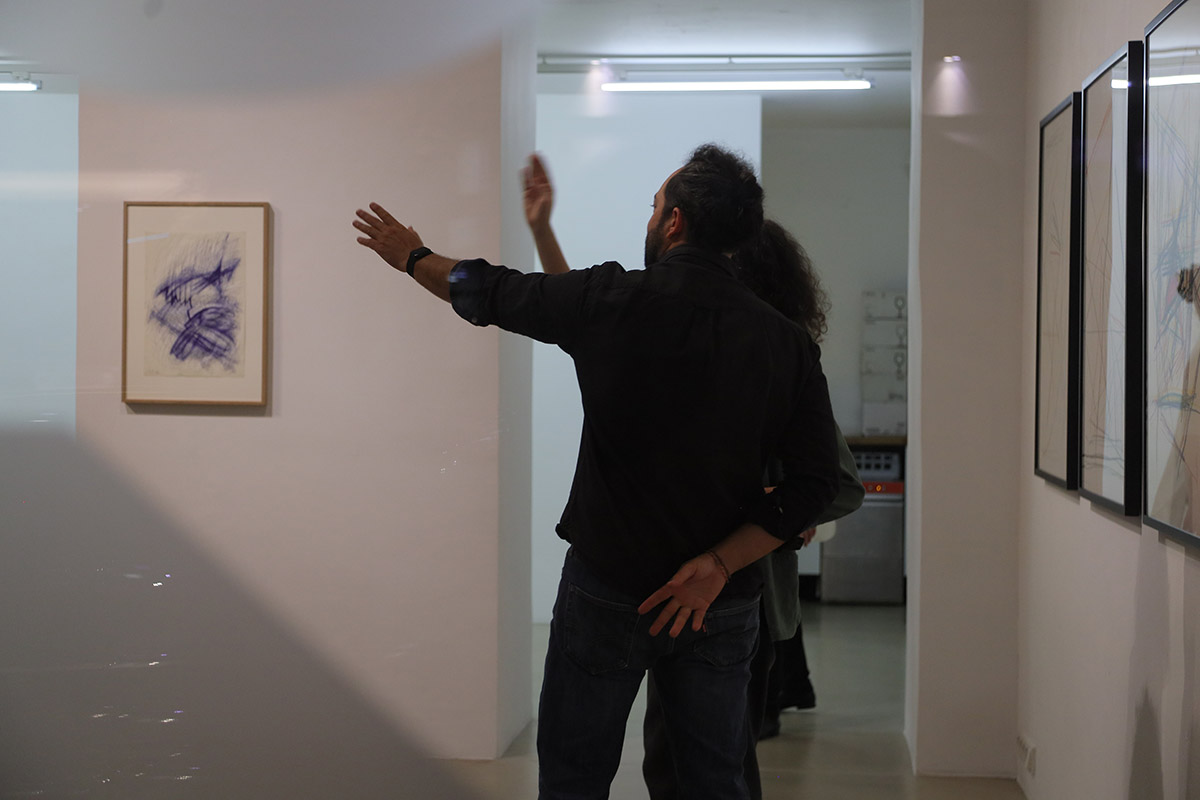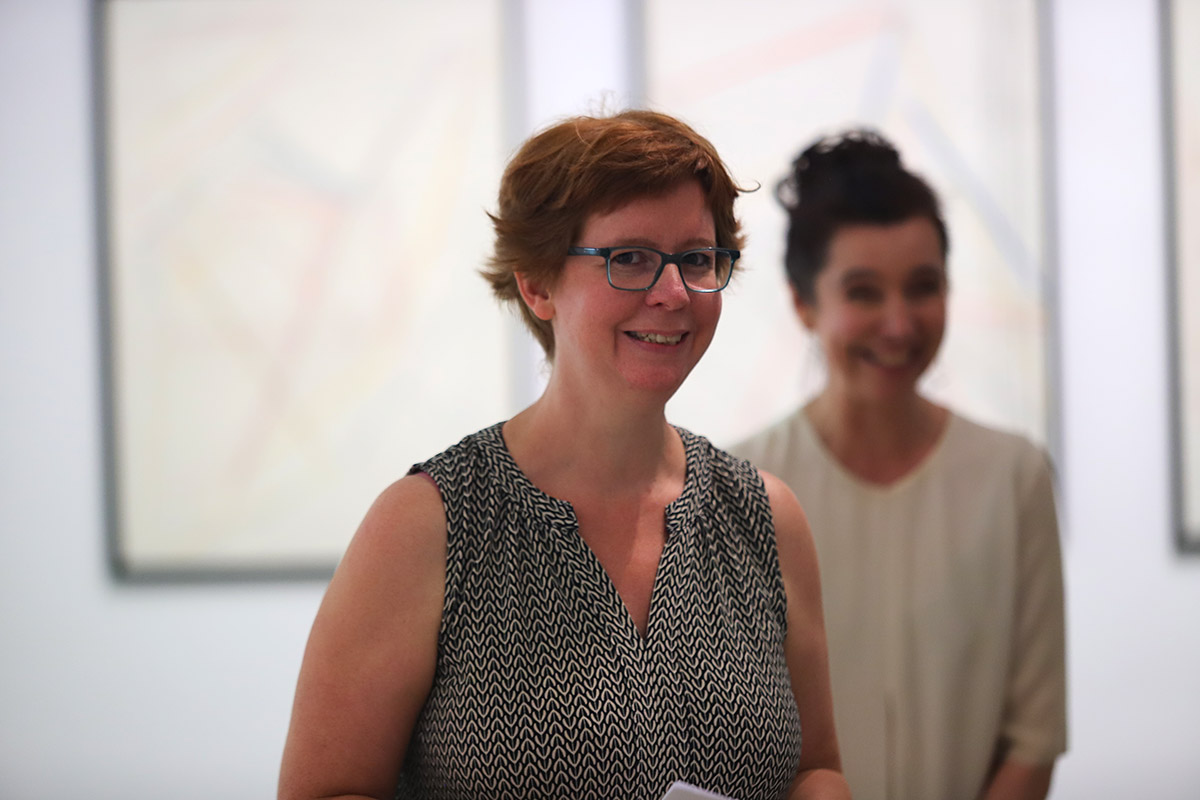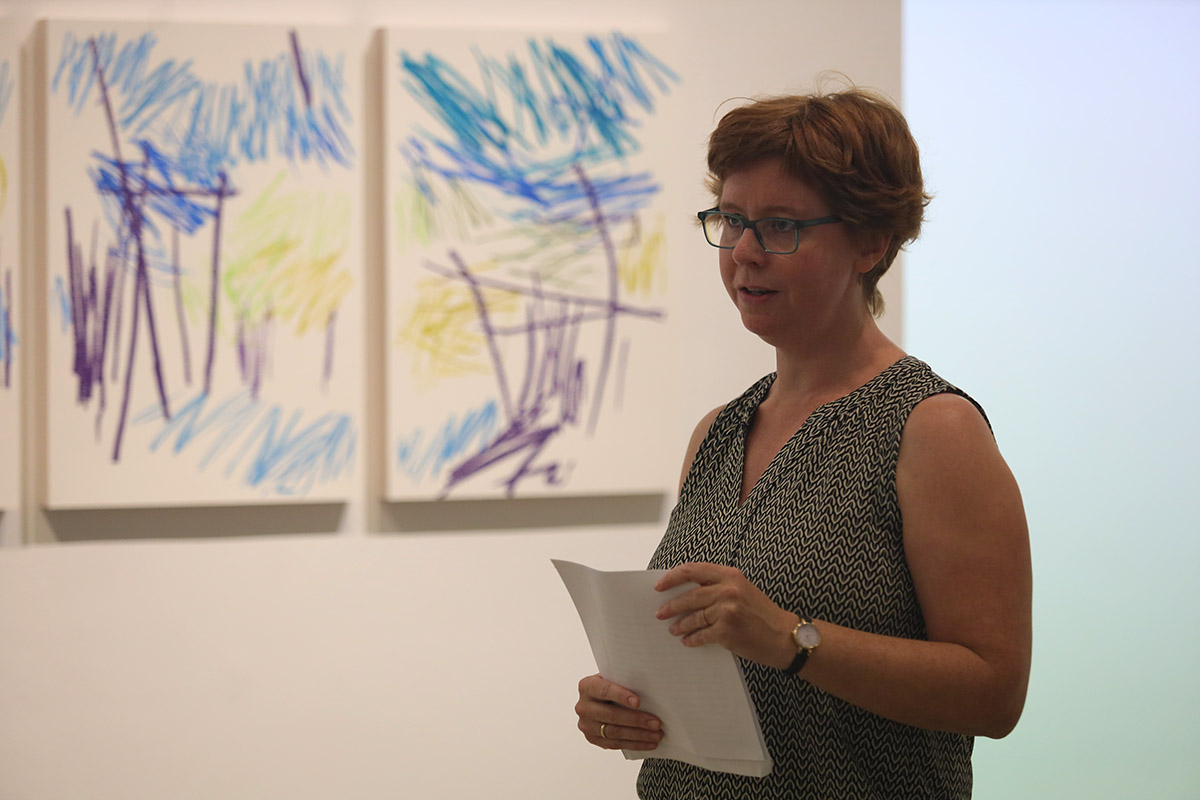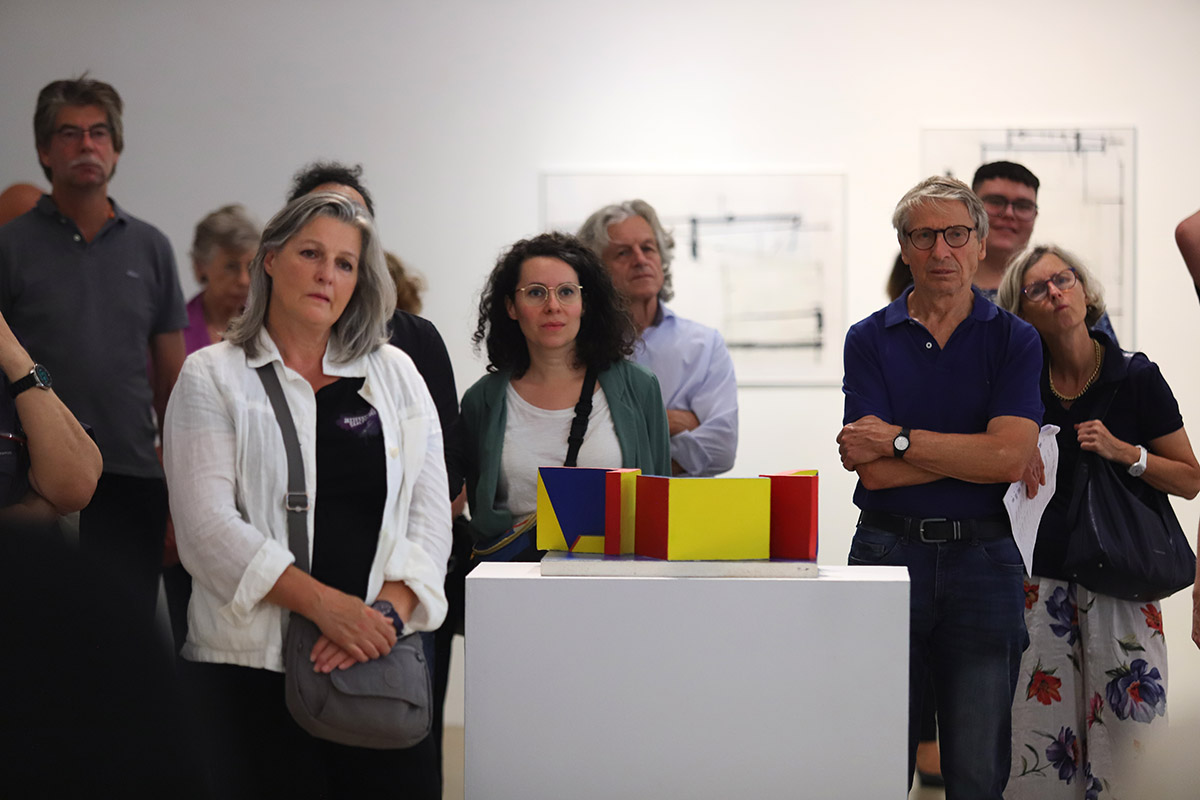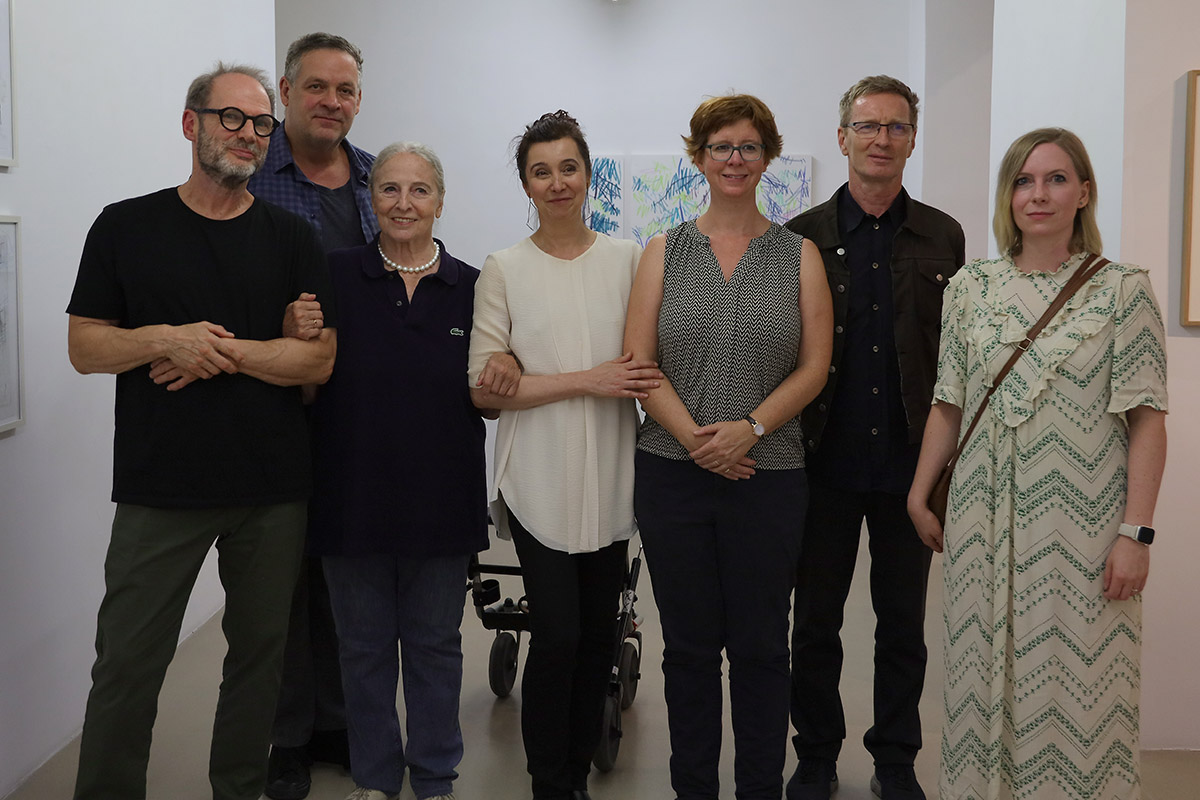 Roland Goeschl
Ingeborg G. Pluhar
Alex Klein
Patrizia Kränzlein
Karl Kriebel
Guido Zehetbauer-Salzer

Opening words by Clara Kaufmann – art historian
Exhibition: September 22nd – November 14, 2023
---
Everything is space. Is everything space? Are there spaces that do not exist? Thought spaces? Spatial (im)possibilities are the most fascinating ways of creating, modifying and interpreting spaces that do not and cannot exist.
Our exhibition of impossible, imagined spaces shows six positions of fictitious, abstract spatial (de)constructions:
The sculptor
Roland Goeschl
worked out spatial possibilities on large-format sketches, by means of deconstruction line meshes in primary colours. They are transcripts of his thought spaces that virtually provoke impossible spatial developments in the drawing process.
In the 70s,
Ingeborg G. Pluhar
created the series of works "Automatics". Ball pen drawings that she scribbled on paper as unconsciously as possible, i.e. with the greatest possible lack of concentration. The subconscious spatial constructions take us into an alien cubic landscape.
Destruction and construction characterise
Karl Kriebel'
s mostly black/grey/white collages. Based on floor plans of buildings, glassy-looking façade constellations superimpose, even (dis)destroy, any reference to a plan. The finished work is impressively free and at the same time de-escalated, because it is constructed chaos.
Alex Klein
is surching for harmony despite, or actually by means of, permanent breaks in his colour field paintings. He paints delicate light grey zones, many layers of colour in fine nuances, shadow plays of spatial impossibilities in both large and small formats.
Patrizia Kränzlein
first works out her spatial illusions in small pencil sketches and then applies them with a roller in cubic surfaces. Always black on white, she suggests light and shadow through the strict, at the same time seemingly random geometry. Spaces that would never work in reality.
The forest is
Guido Zehetbauer-Salzer'
s main theme. And the forest is in itself a deconstructive mesh. Guido Zehetbauer-Salzer abstracts this architecture of form and colour, created by sunlight and nourishment from the earth, with oil stick on paper, reducing it linearly geometrically. As the possibilities become independent, new, impossible forest situations emerge, which are only reminiscent of forest through their aura.