---
The Narrative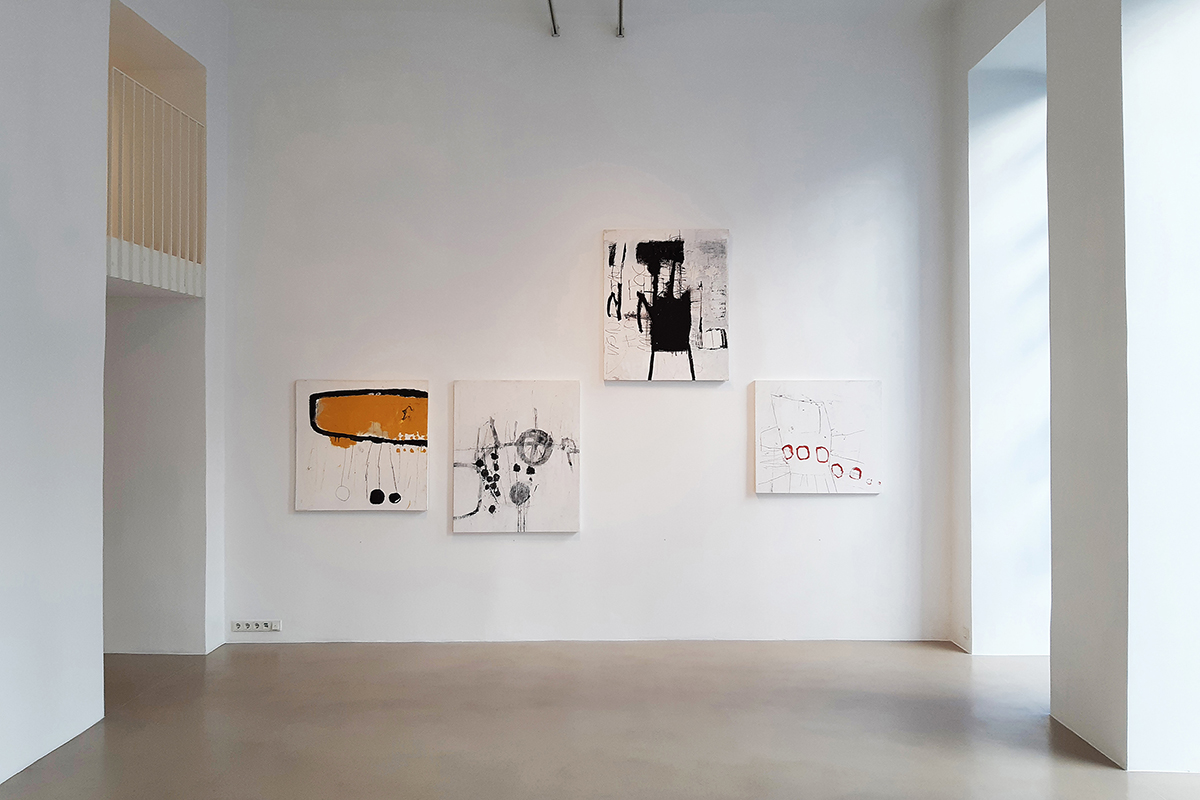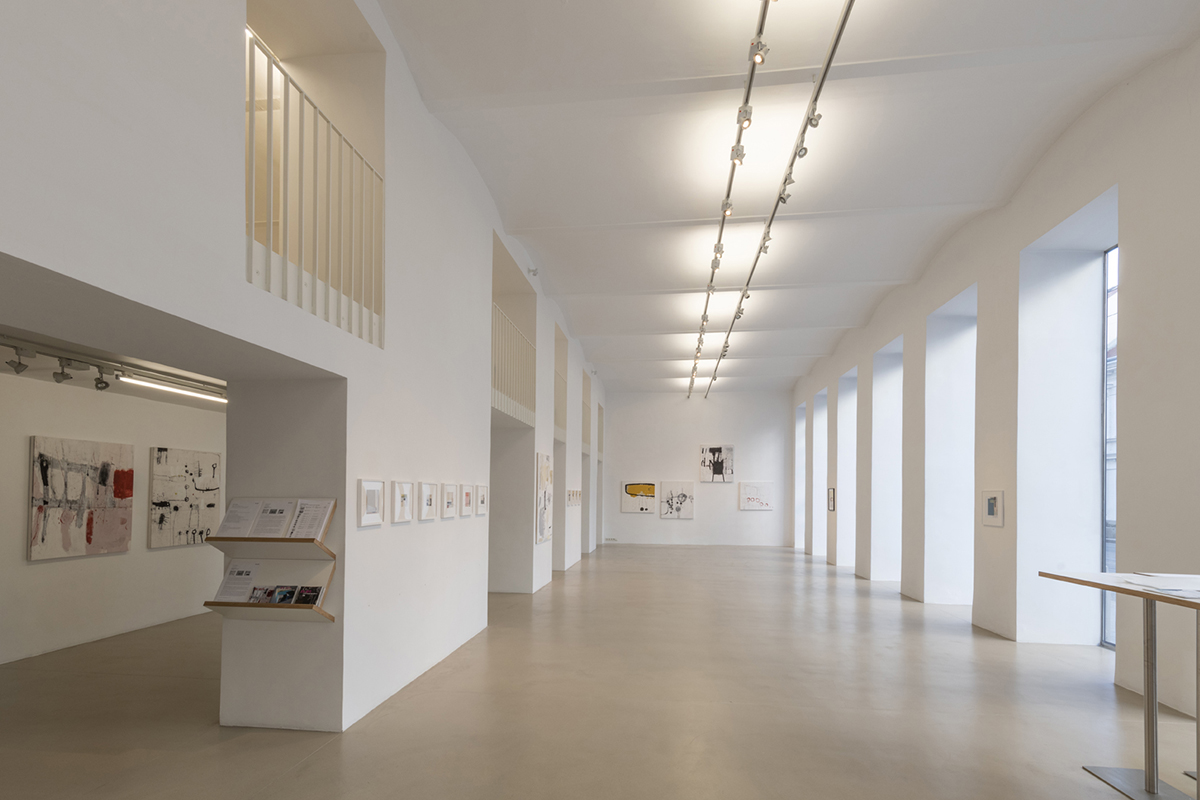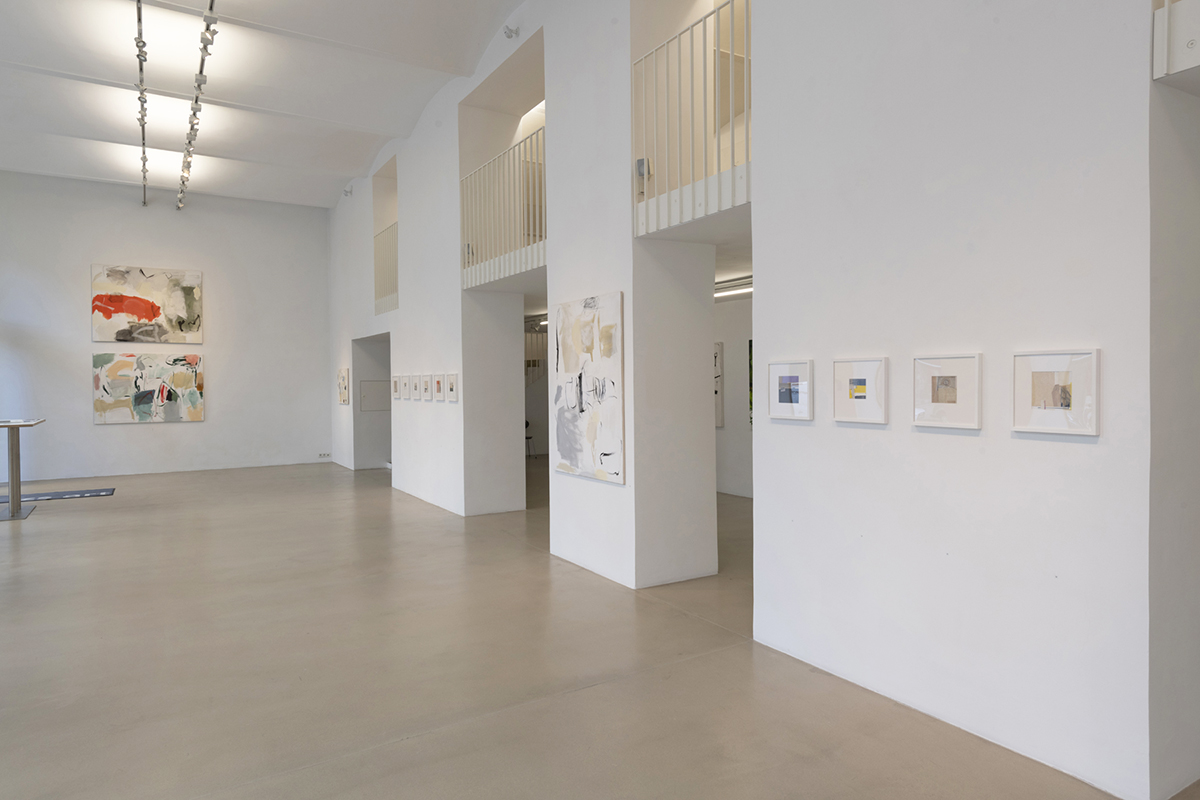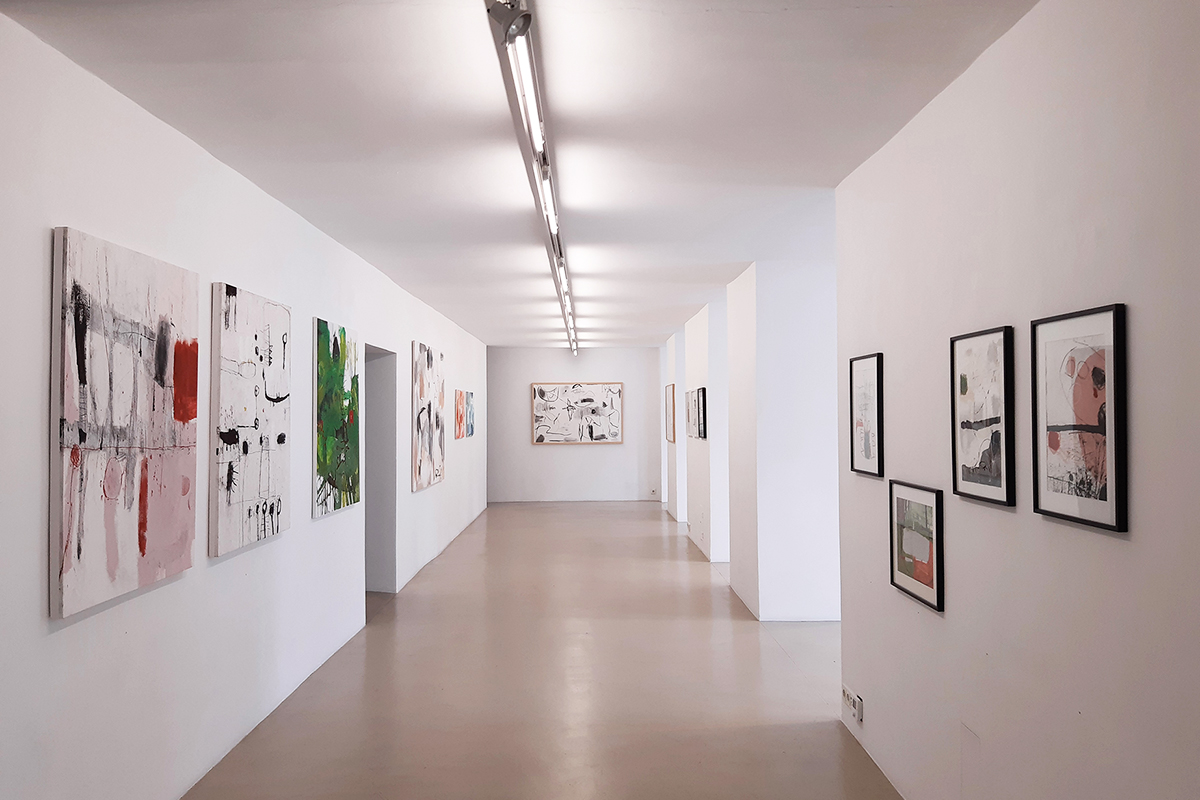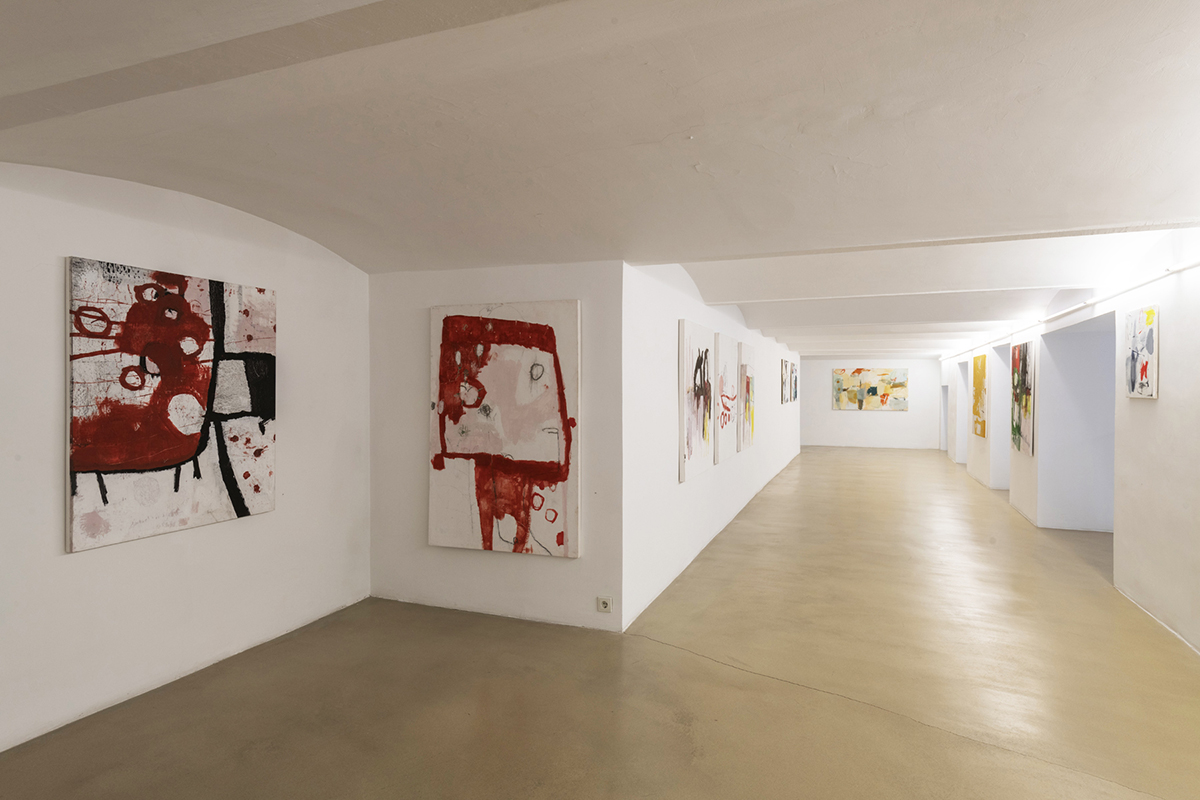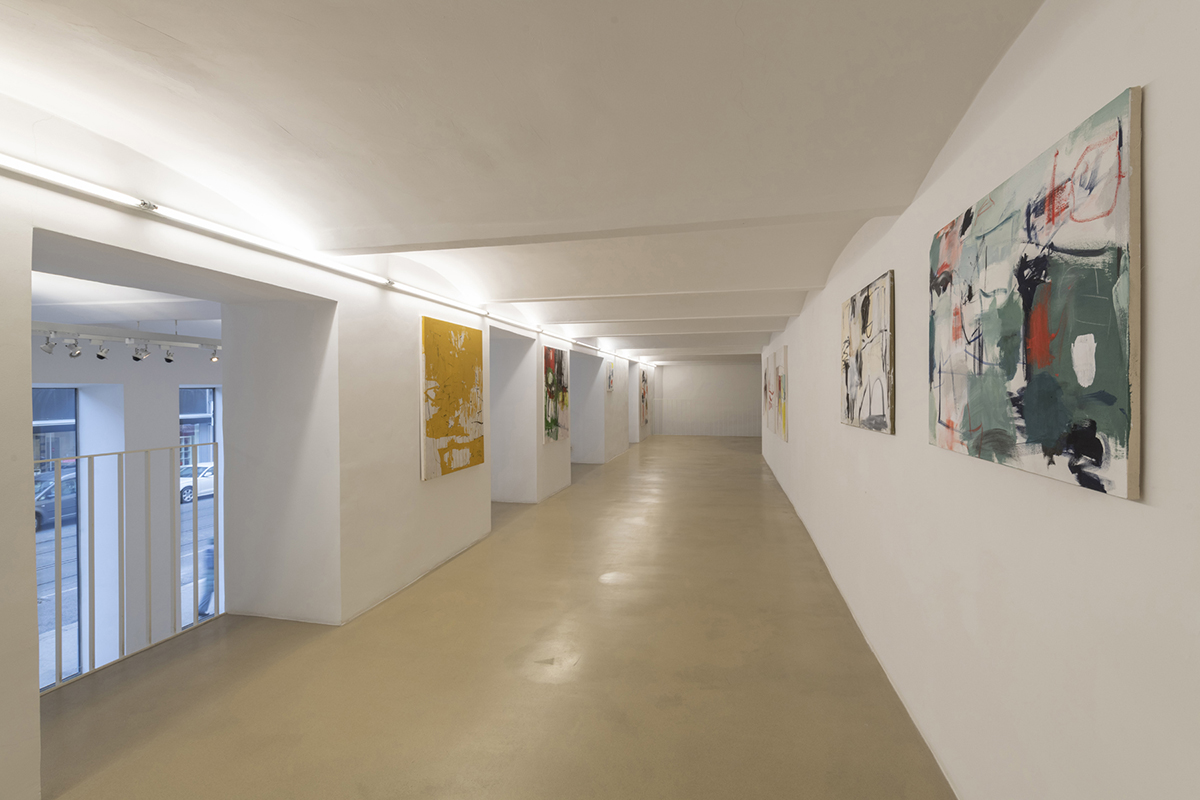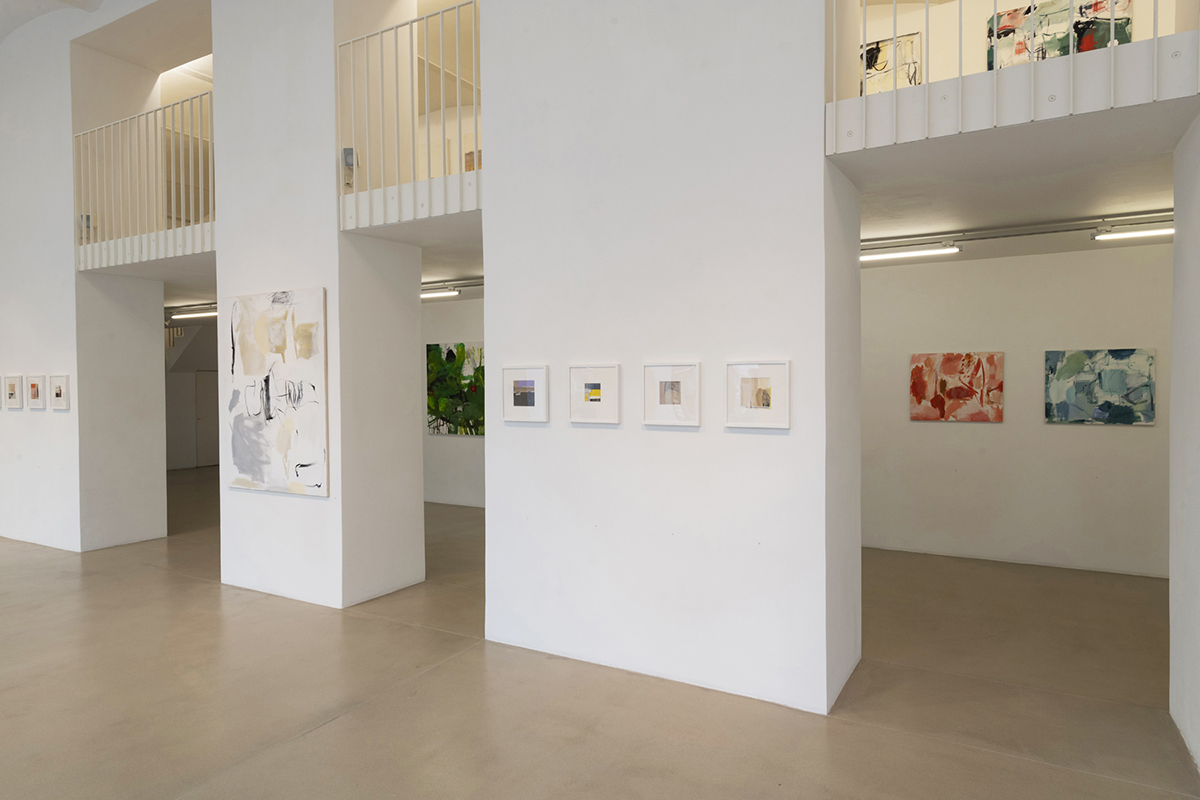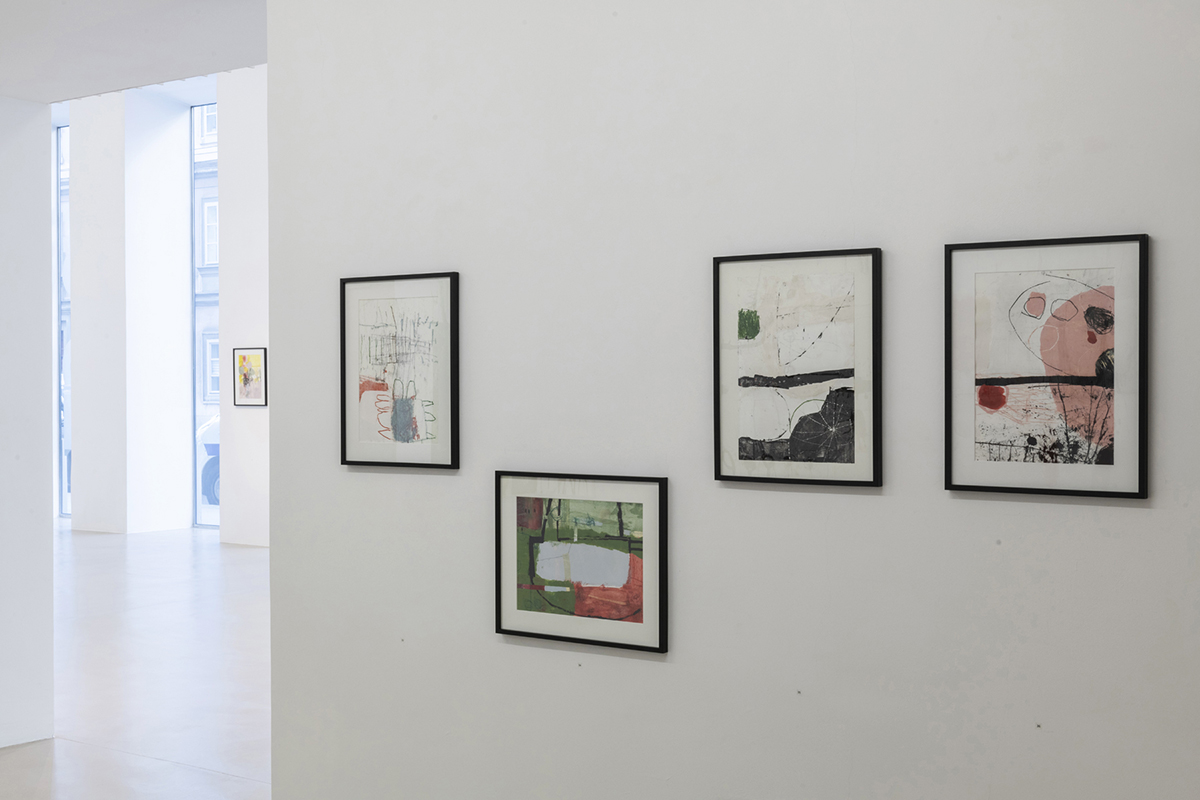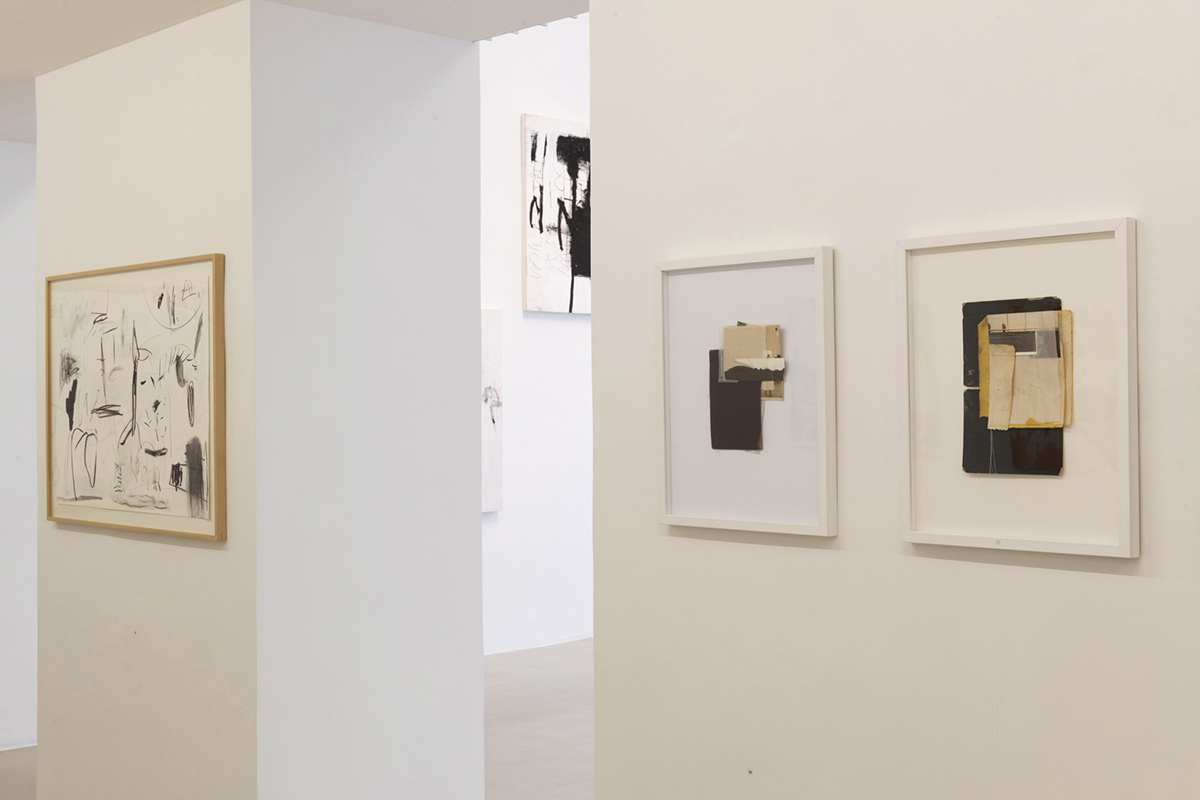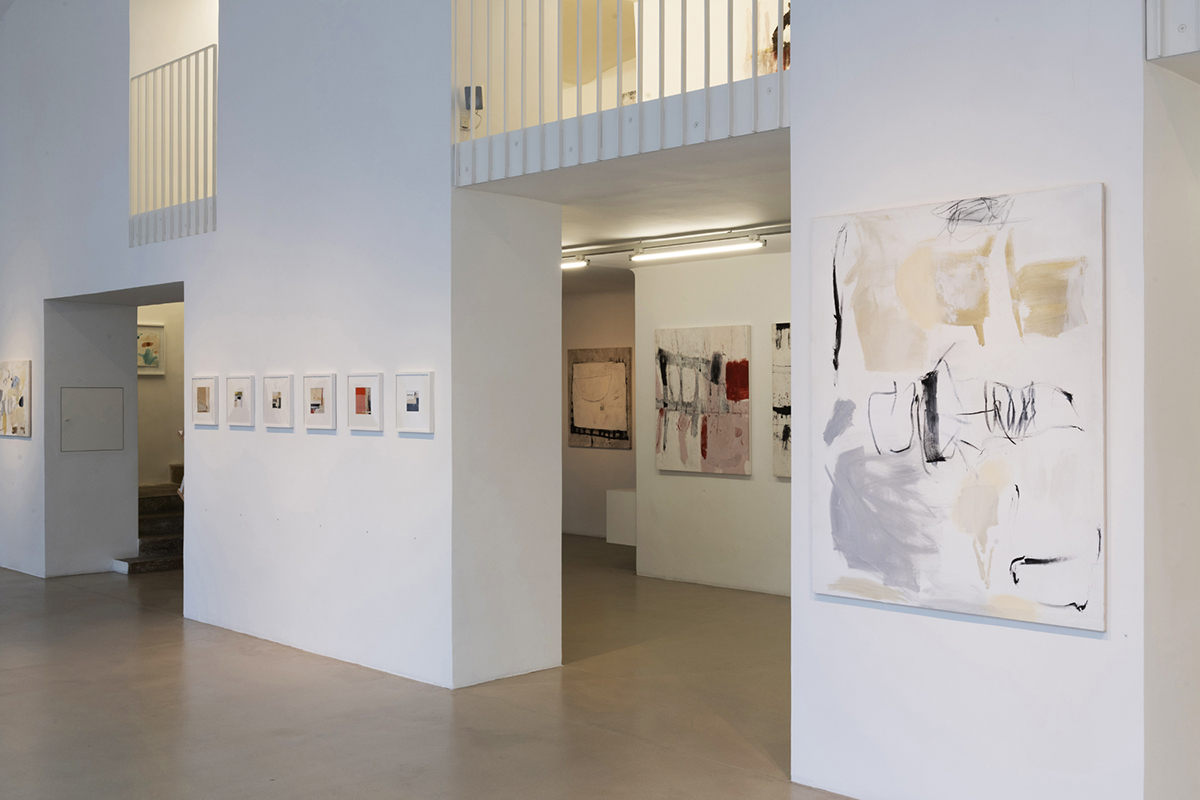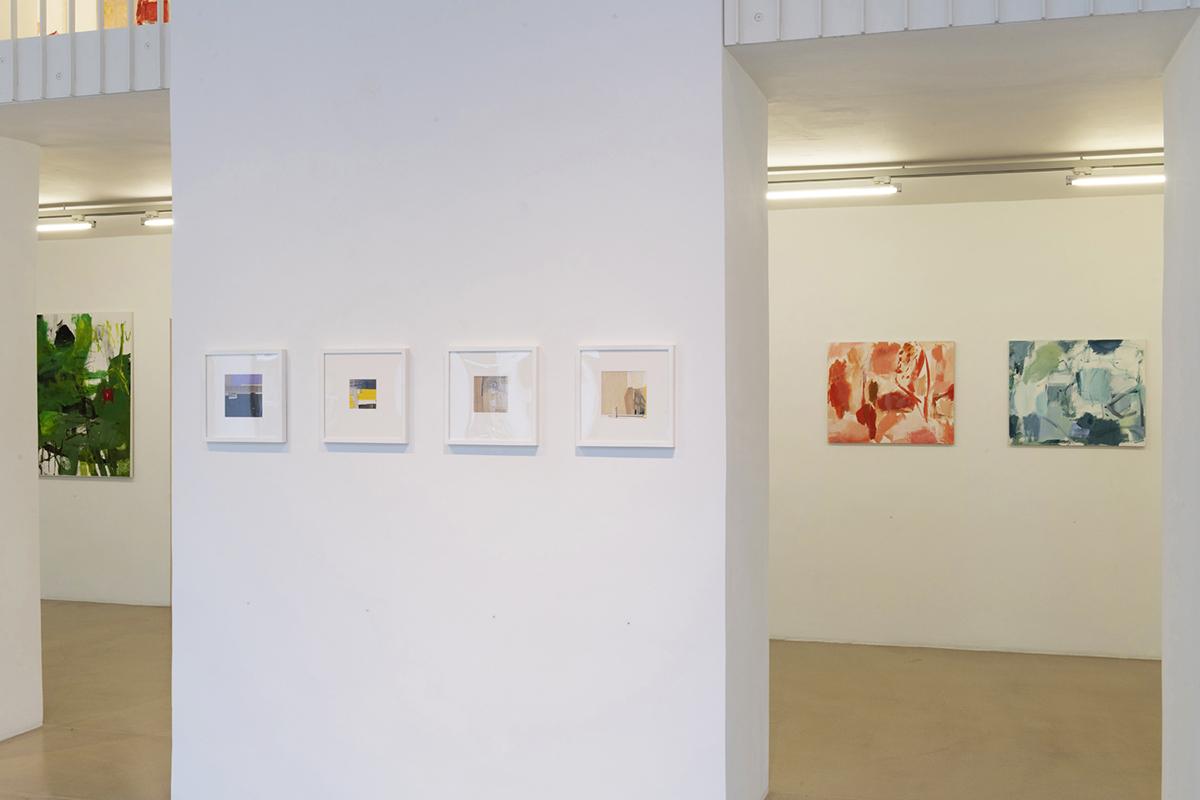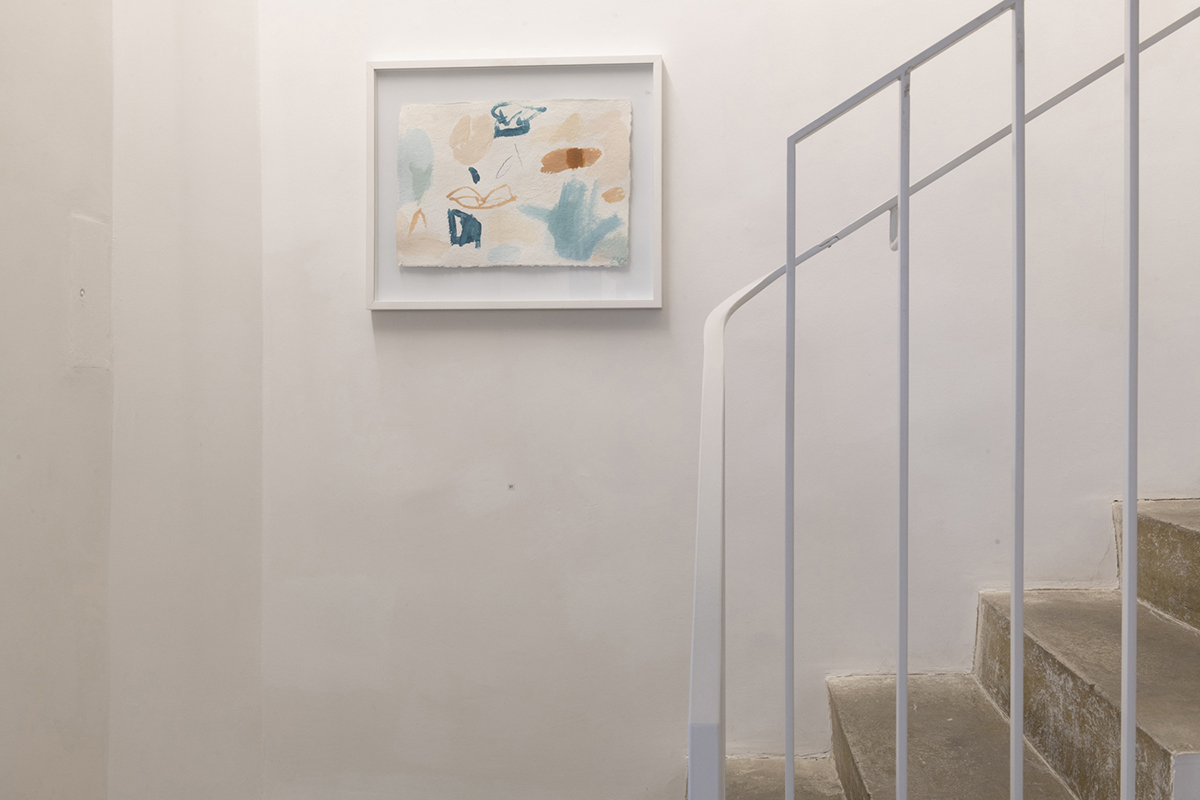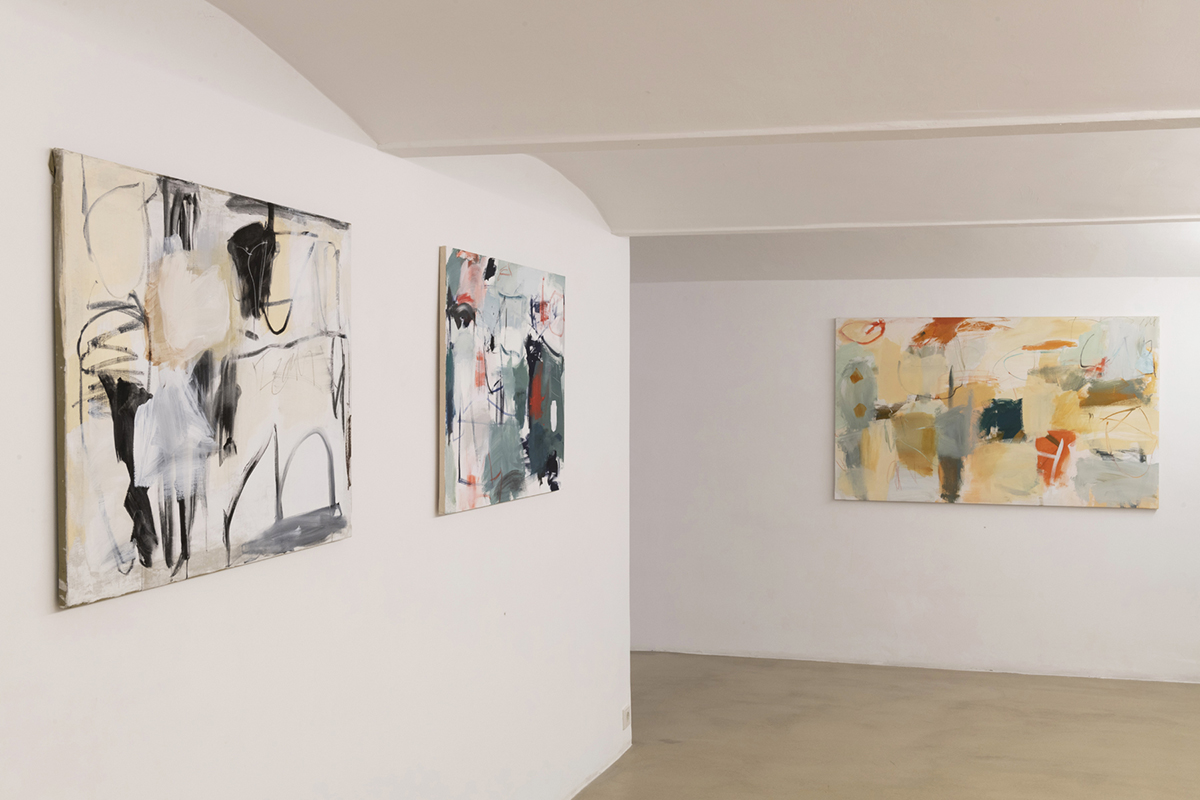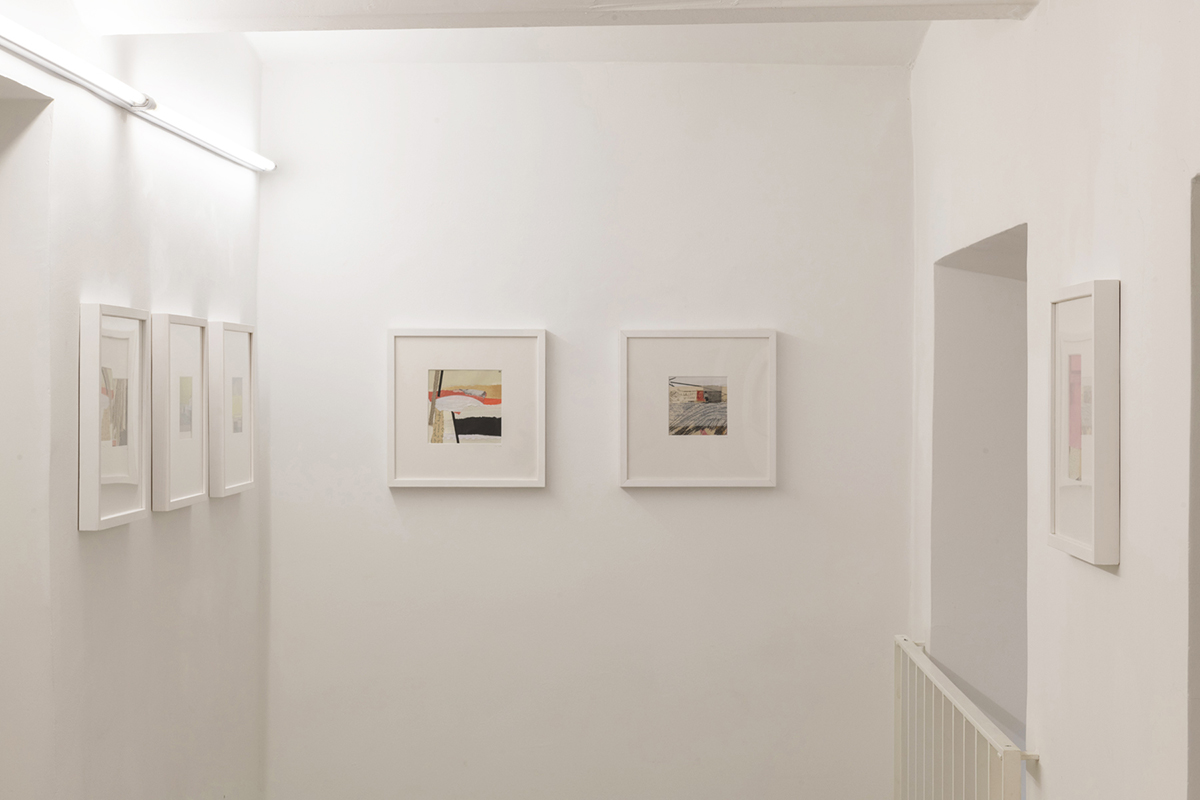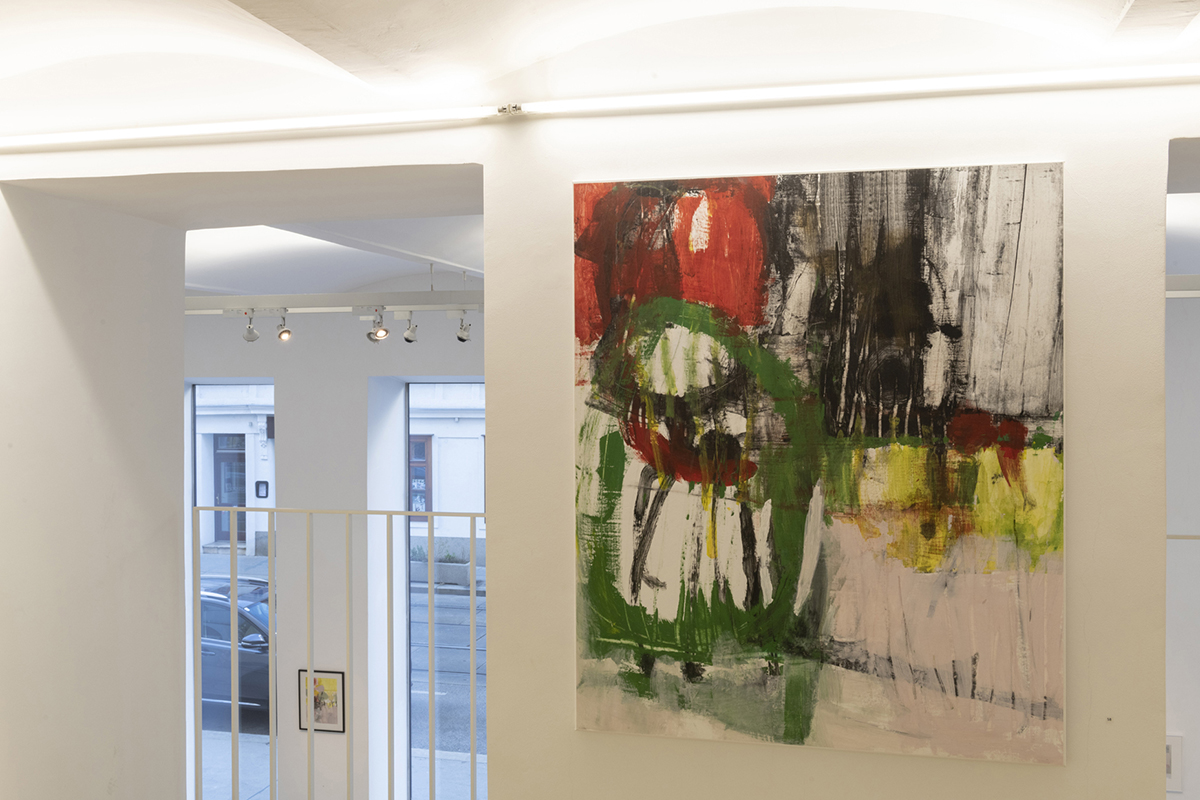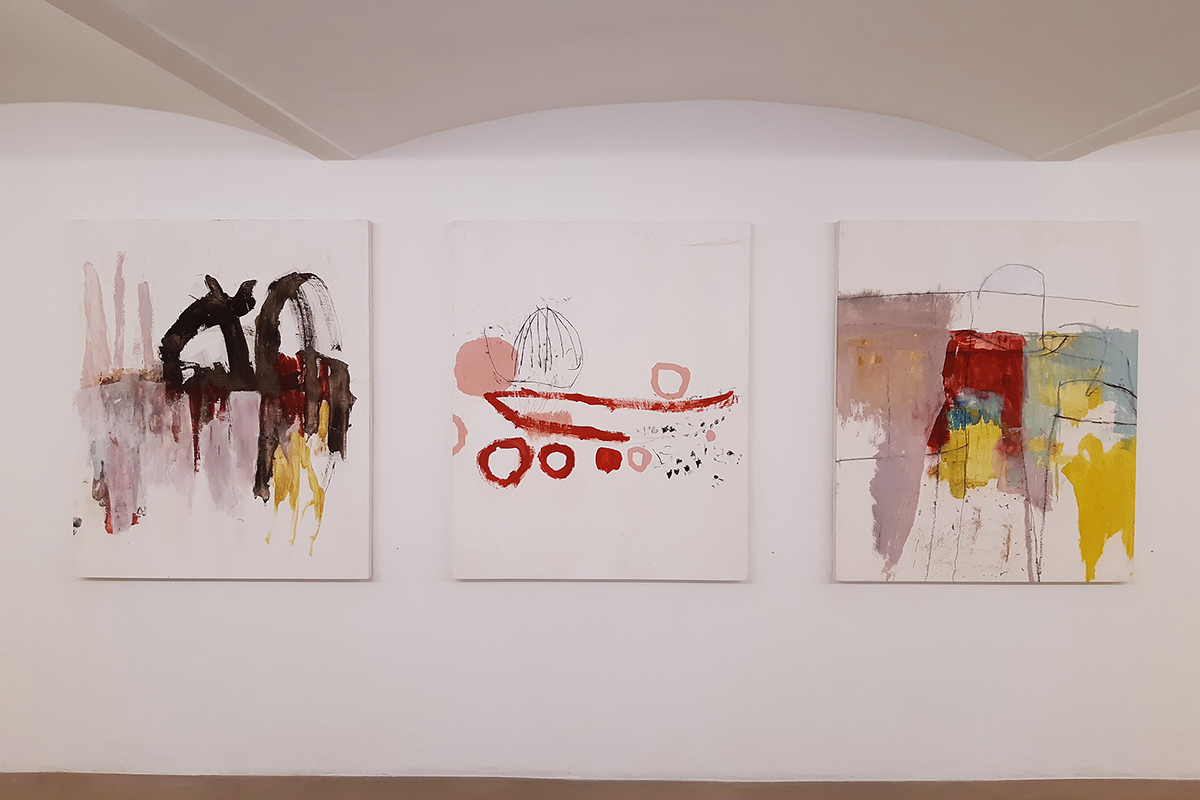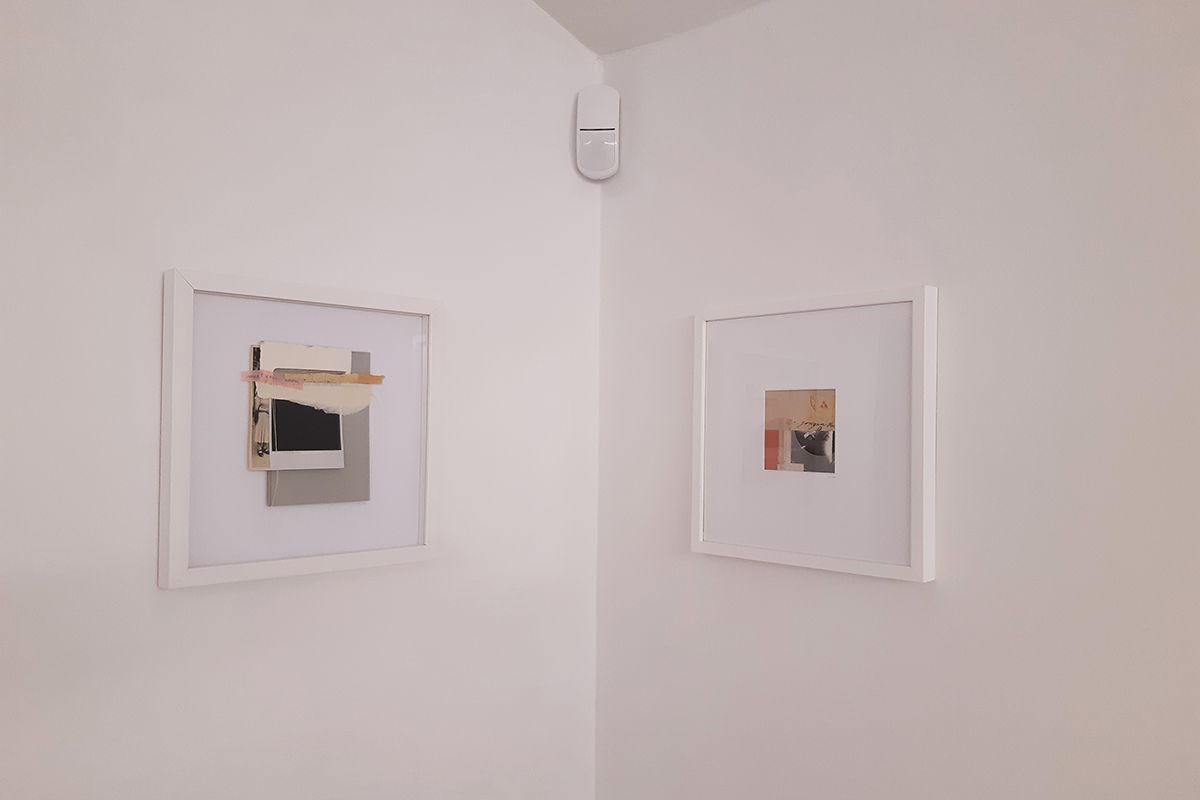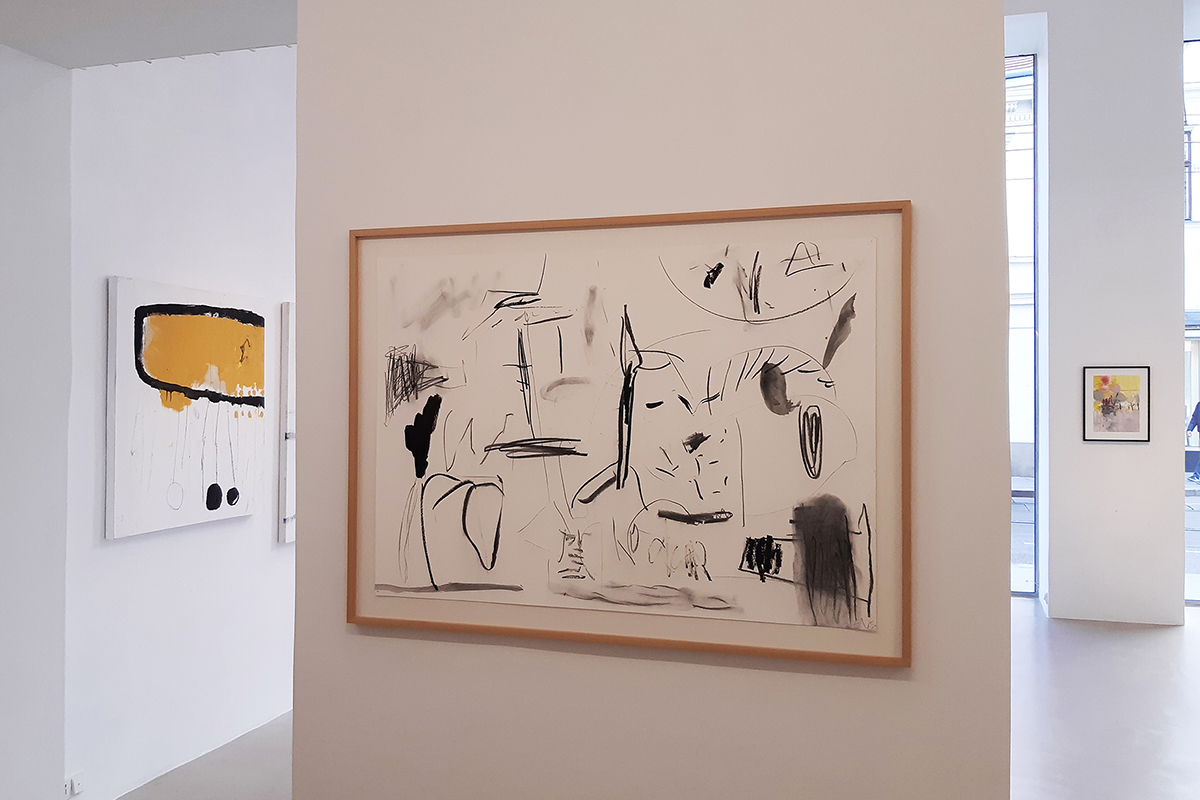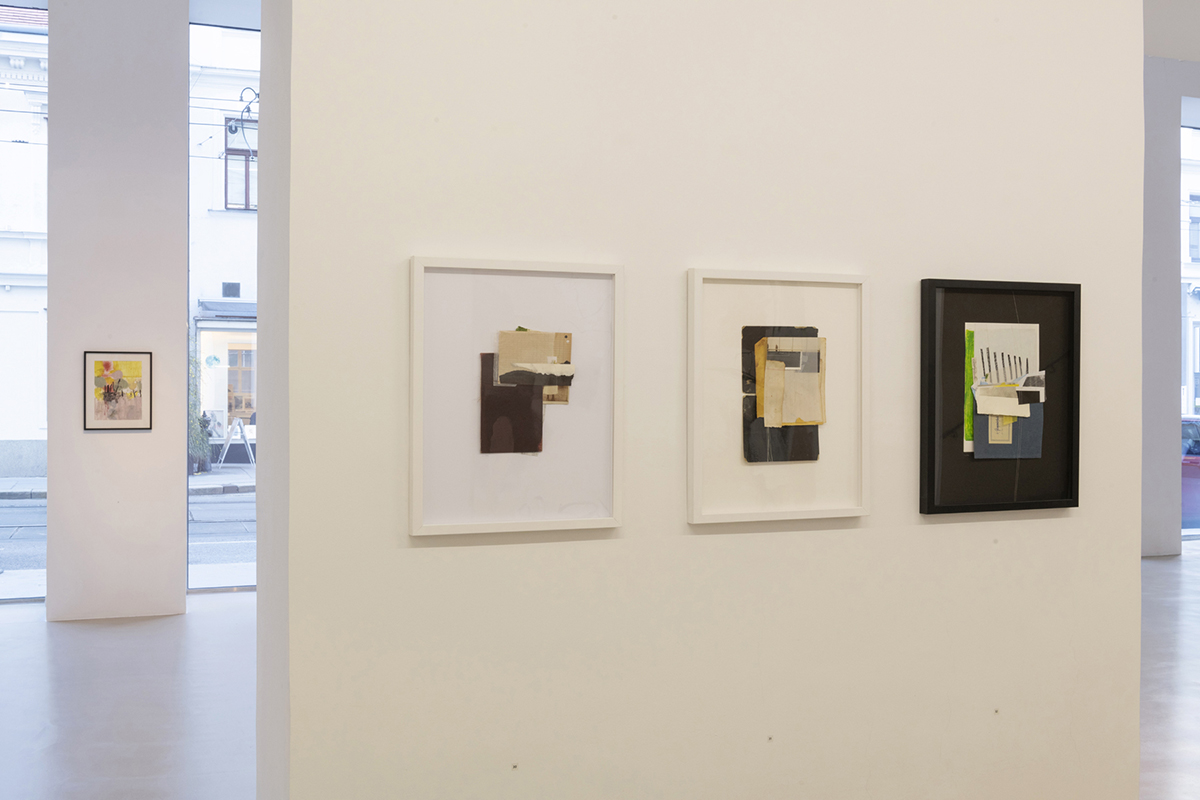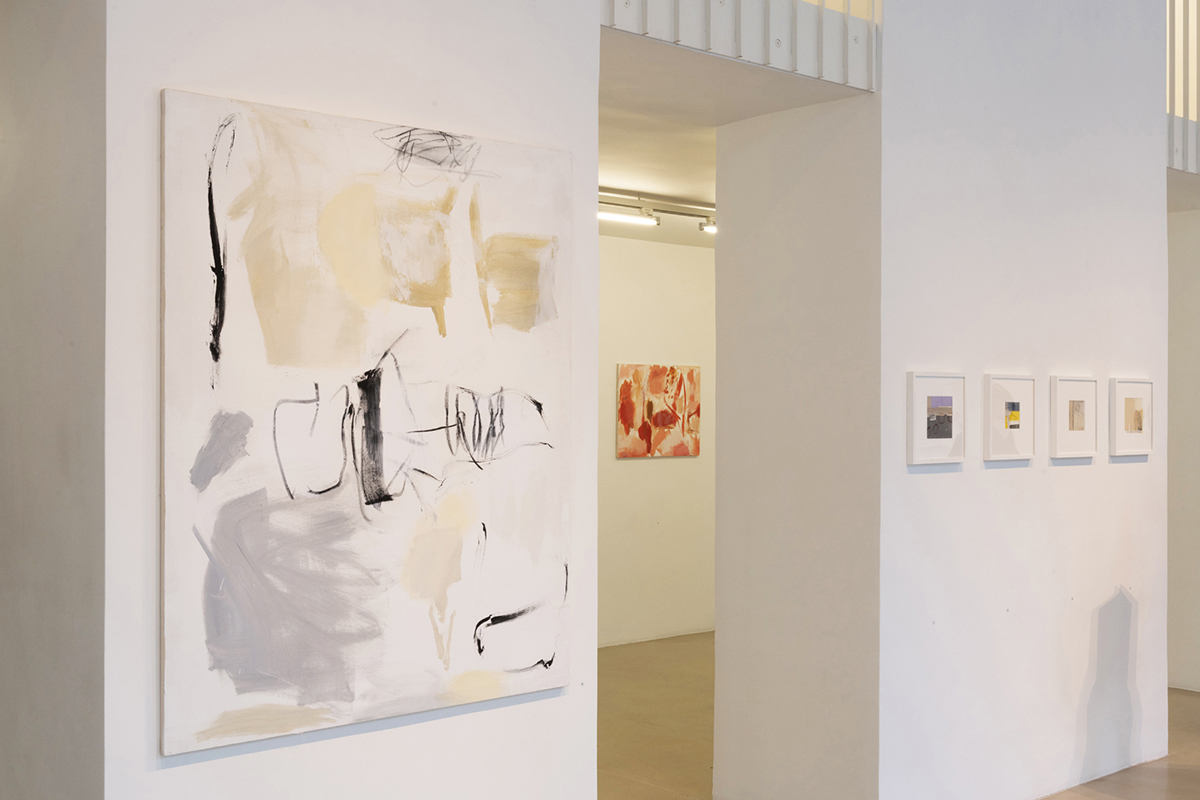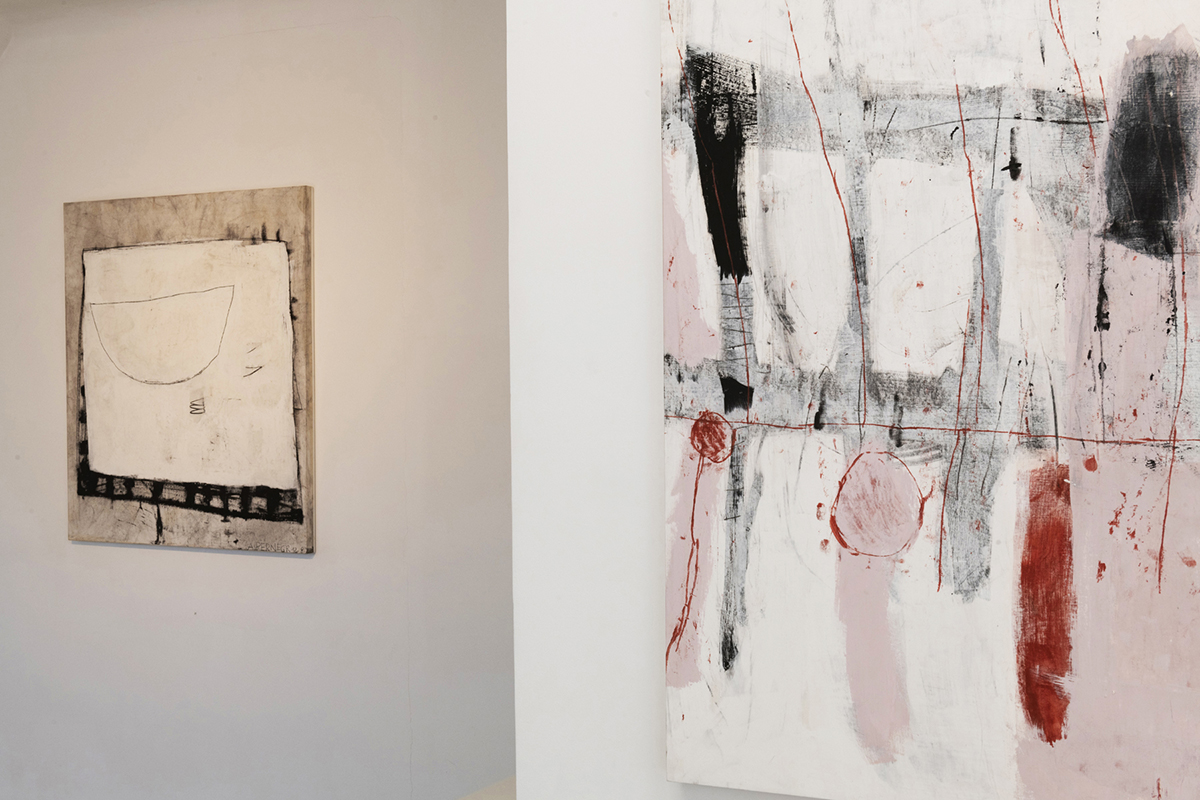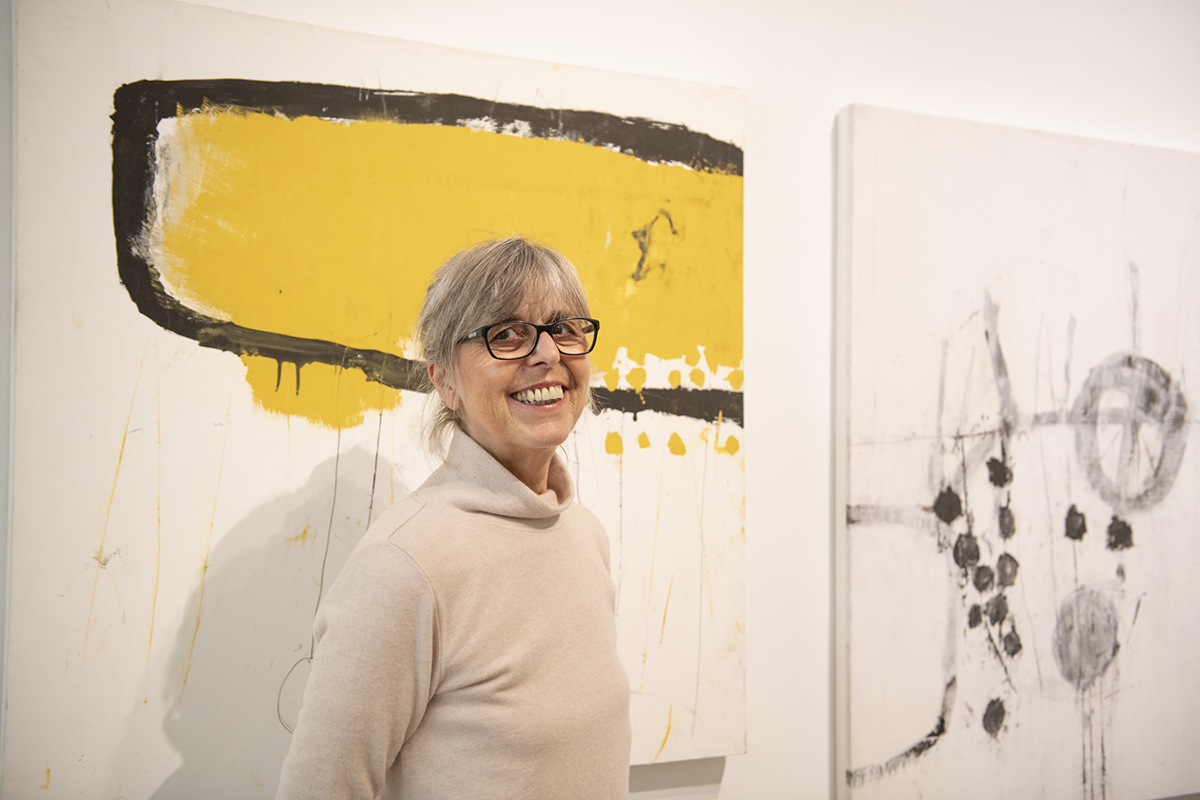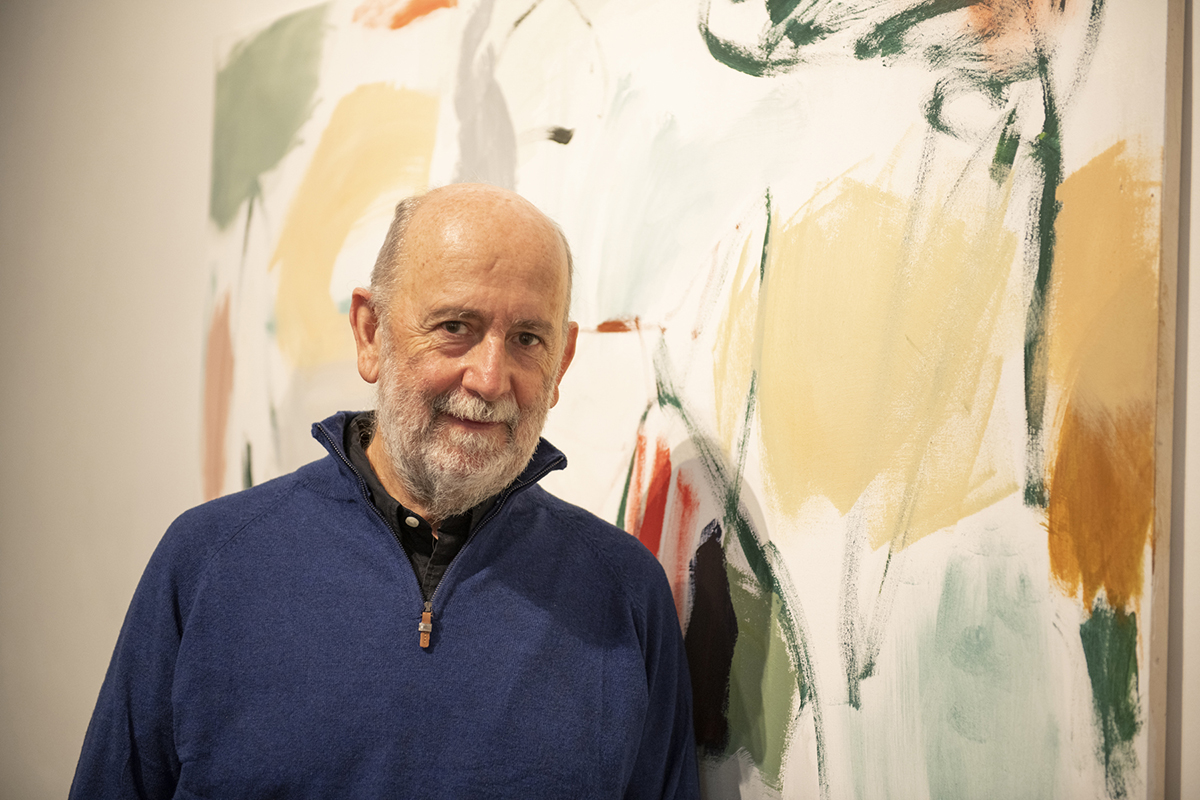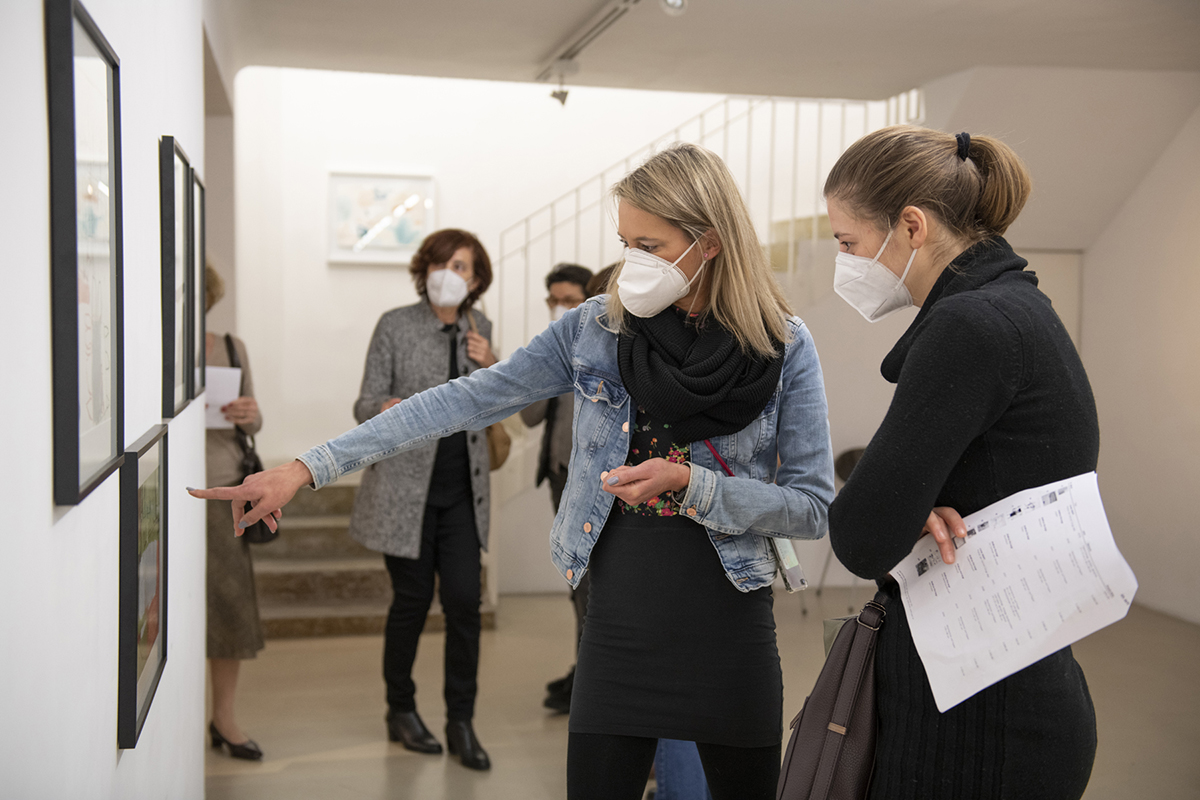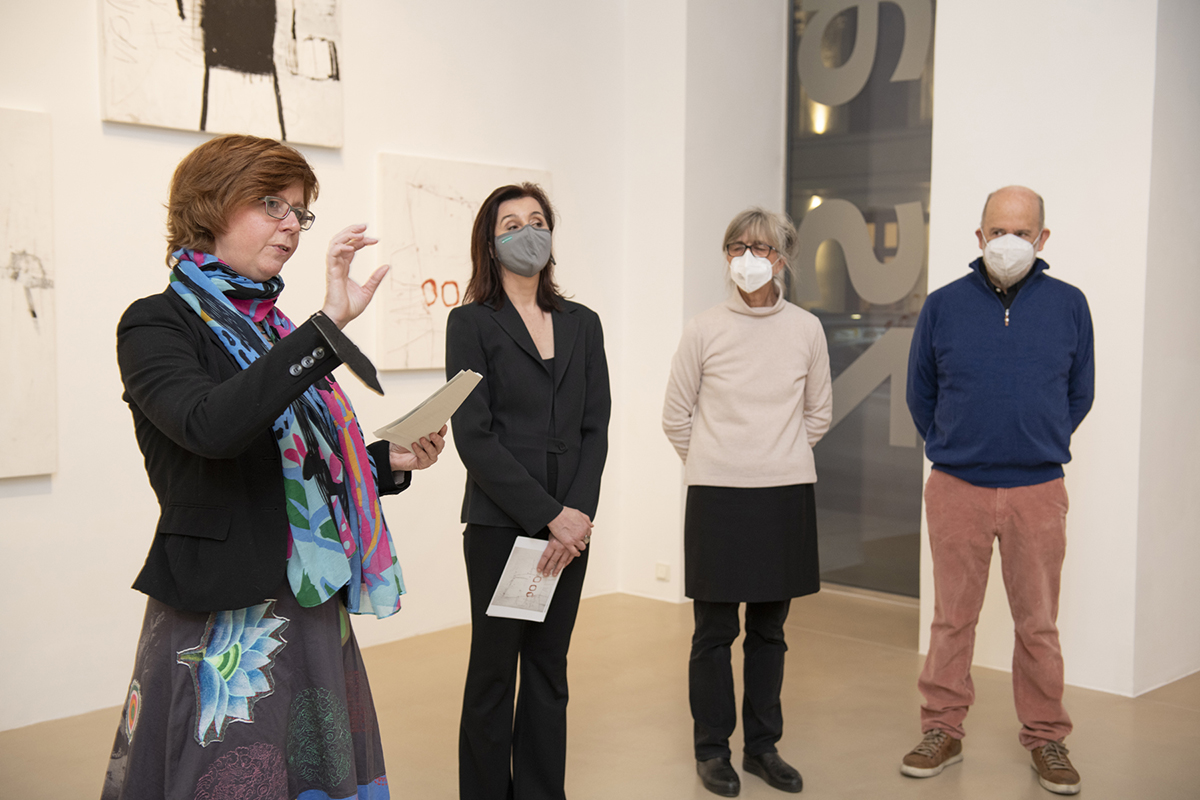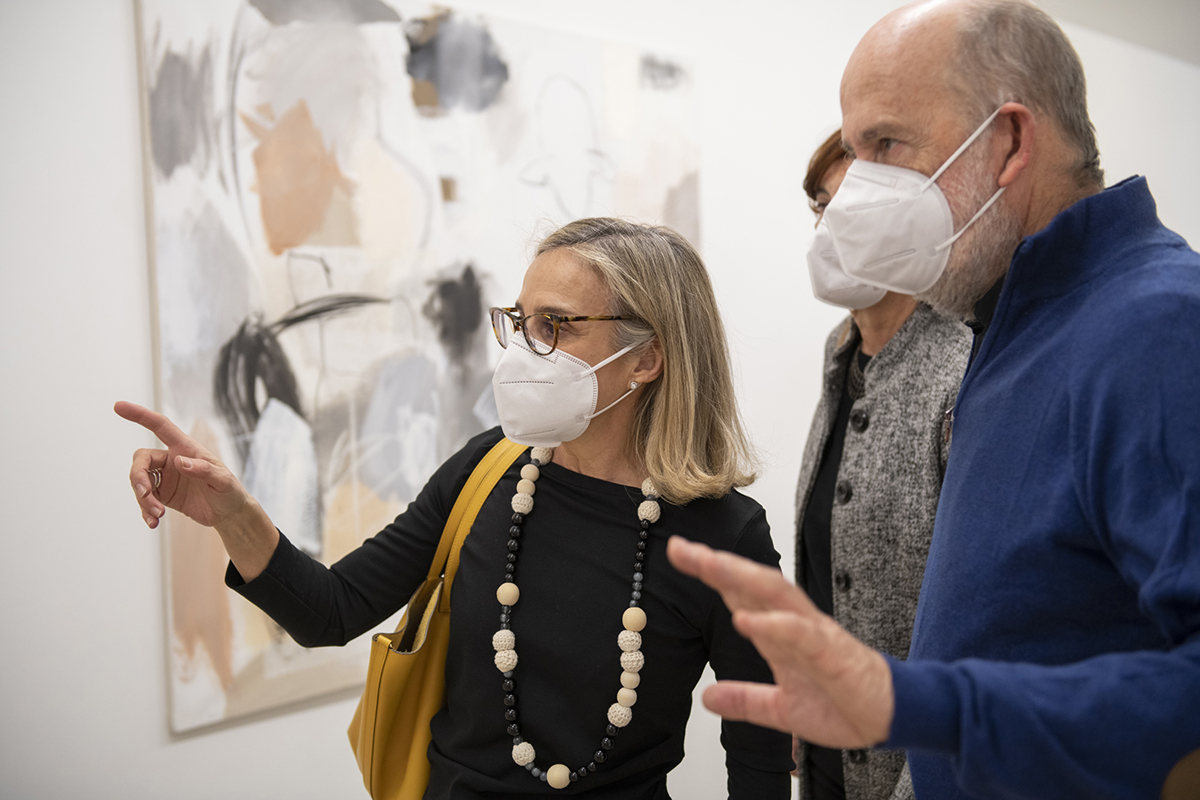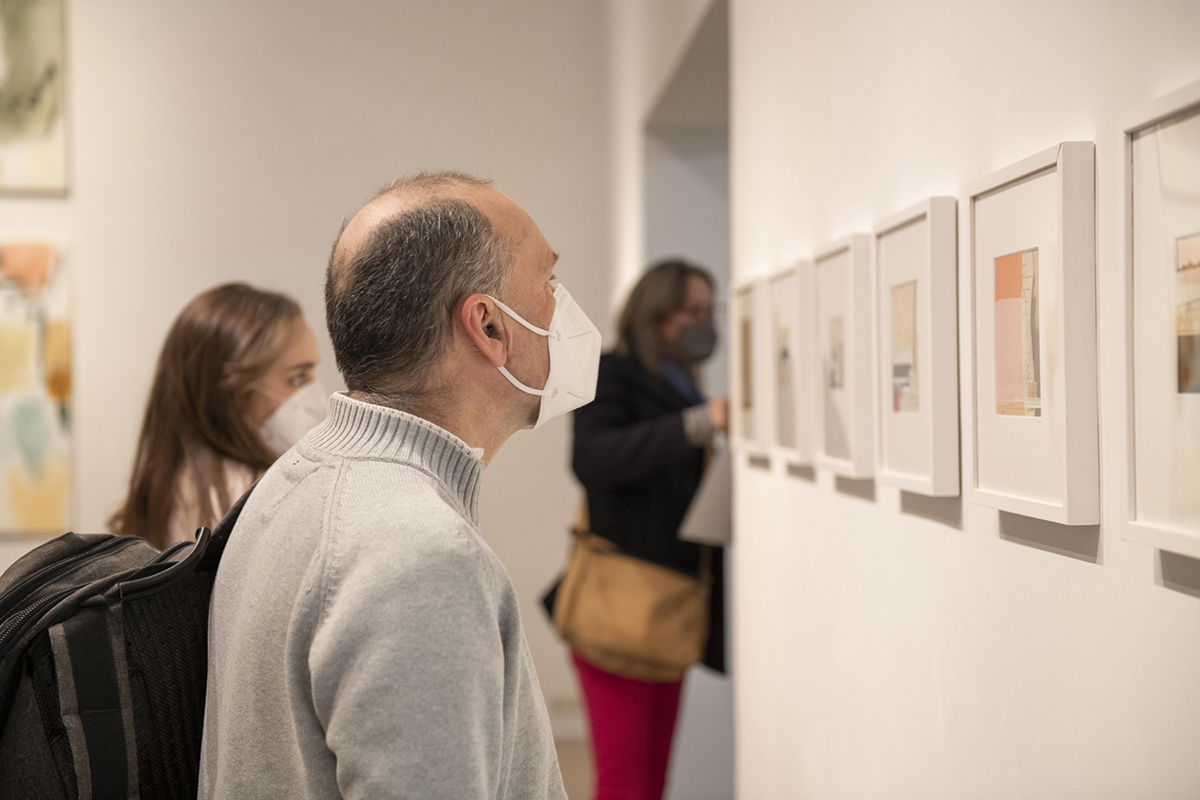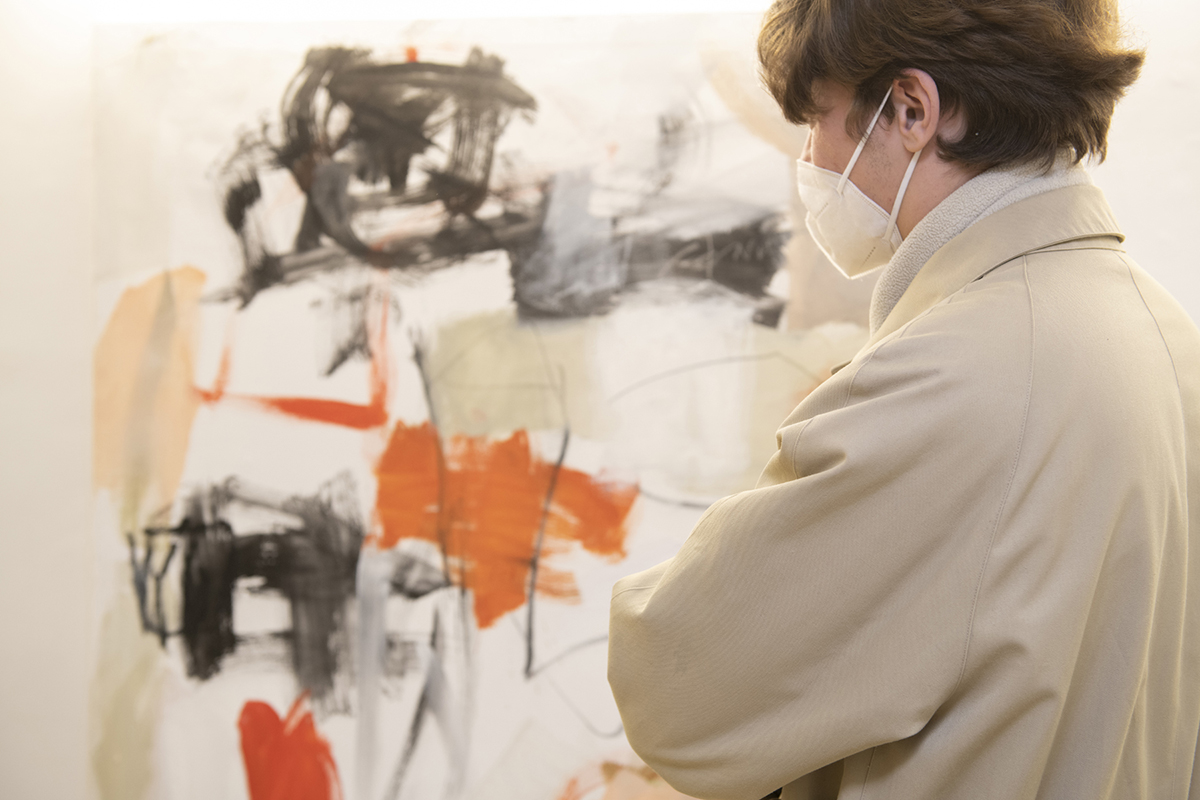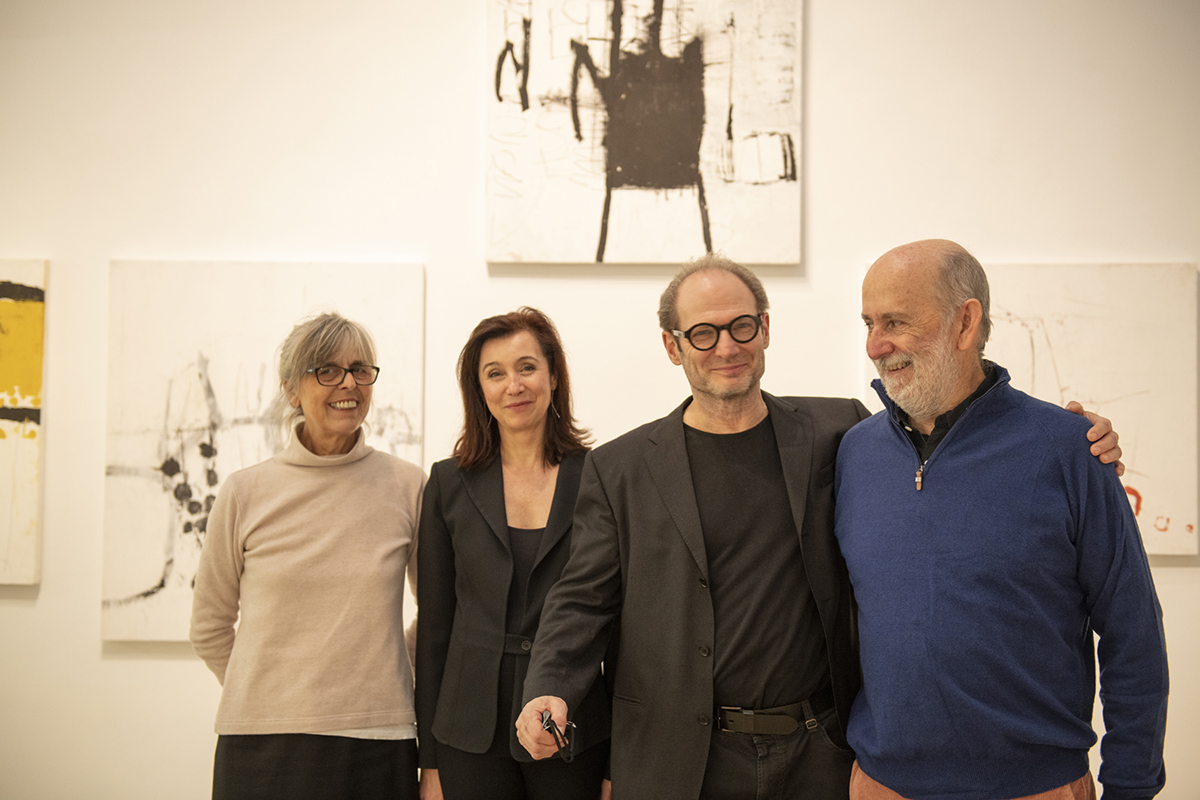 Andrea Pernegr
Eduardo Vega de Seoane
Irene Wölfl
Exhibition: 11/3 – 26/4/2022
to the exhibition: Clara Kaufmann, art historian
---
When abstract paintings tell stories, they leave a lot of room for interpretation, they spur the imagination. And these pictures also tell us some things about the mood, the attitude of their creators. The exhibition "The Narrative" shows the freely formulated, highly personal worlds of thought in which Andrea Pernegr, Eduardo Vega de Seoane and Irene Wölfl lose themselves. Their works are not oriented towards reality; no preconceived plan determines the creative becoming of the pictures. The light-heartedness with which they let their intuitions flow is the foundation from which their narratives emerge
Andrea Pernegr
's diary-like picture stories reflect seemingly banal everyday impressions. But as lovingly as she describes her surroundings, every object, no matter how simple, has a significant place in her life. She packs her admiration for the small trivialities into logical reductions; a bowl on the picture-filling table becomes a metaphor, a symbol for a successful day. With a light-hearted manner of expression, completely unimpressed by styles and theses, she celebrates her very personal perceptions and fascinates art-loving gourmets.
Eduardo Vega de Seoane
paints music. Fleeting jazz tones, sketchily painted from the recording medium directly onto the canvas. Depending on the individual mood, delicate, fragile or dark, mysterious but also colourful, strong. His paintings probably always have an overall structure, which, however, dissolves virtuously in the emotional highs and lows of the music. Eduardo himself says he paints air, the atmosphere, vibrations. He wants to write down something that can only be felt. That is why his paintings feel so light and, at the same time, so intimate as well as full of content.
Originally,
Irene Wölfl
wanted to save packaging material that had degenerated into rubbish, to give it a second chance, a more sustainable meaning. A task that turned this material, which once briefly wrapped a more or less useful product in advertising, into an element in its own right. In the meantime, she has expanded the repertoire of her work materials - at the same time her sources of inspiration. Now she also uses found photos, letters, documents, old brochures, which themselves have a story and tell of destinies. With her subtle, sensitive collages, Irene Wölfl creates her own new narratives from the various stories. Wonderful gems in which fragments of history have been artfully woven, glued, sewn together. Yes, Irene Wölfl draws lyrical webs of lines into her poetries of small things with the sewing machine.
Exhibition opening Clara Kaufmann 10/03/2022
Short biographies of the artists