---
Interpretation of space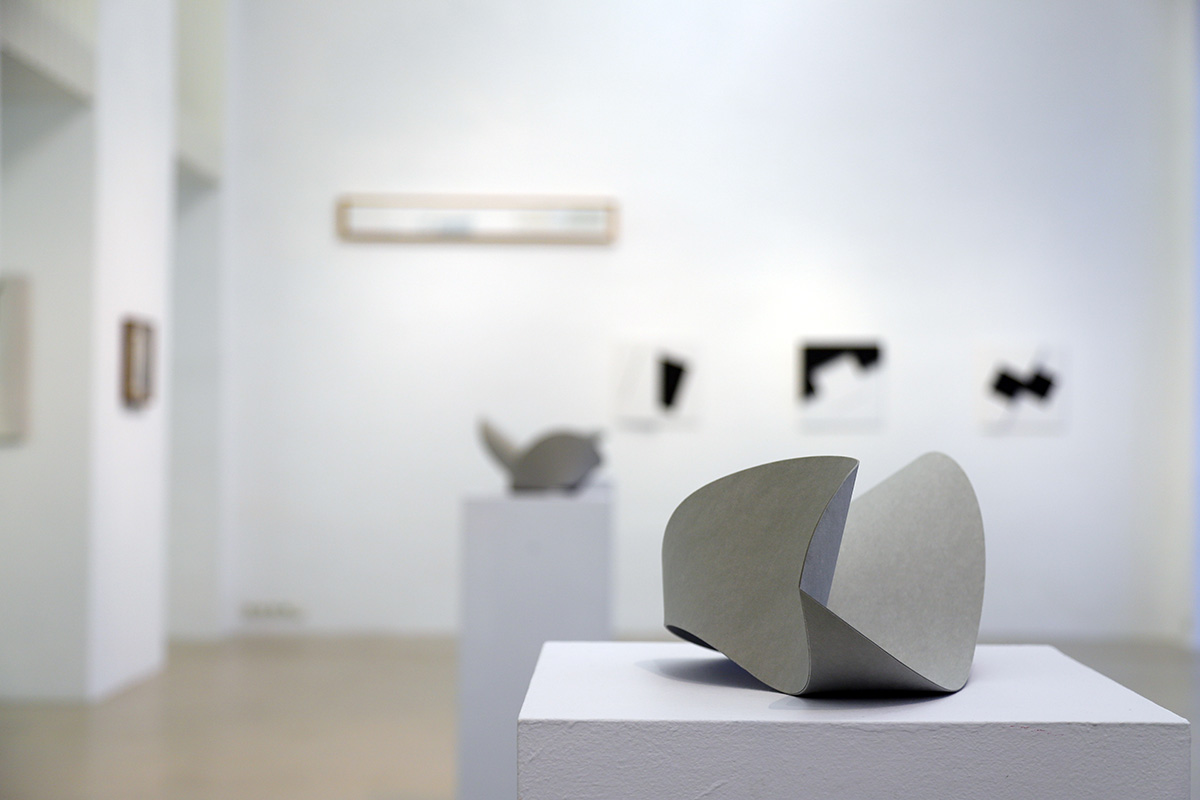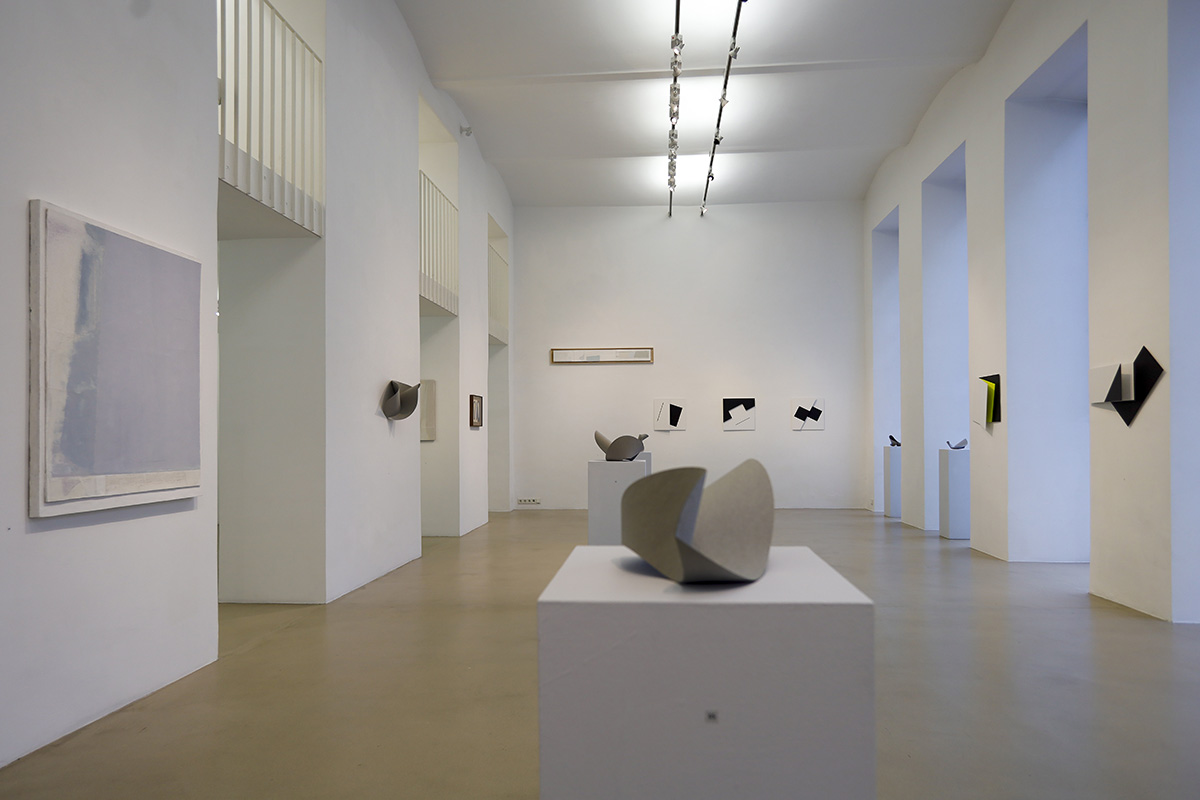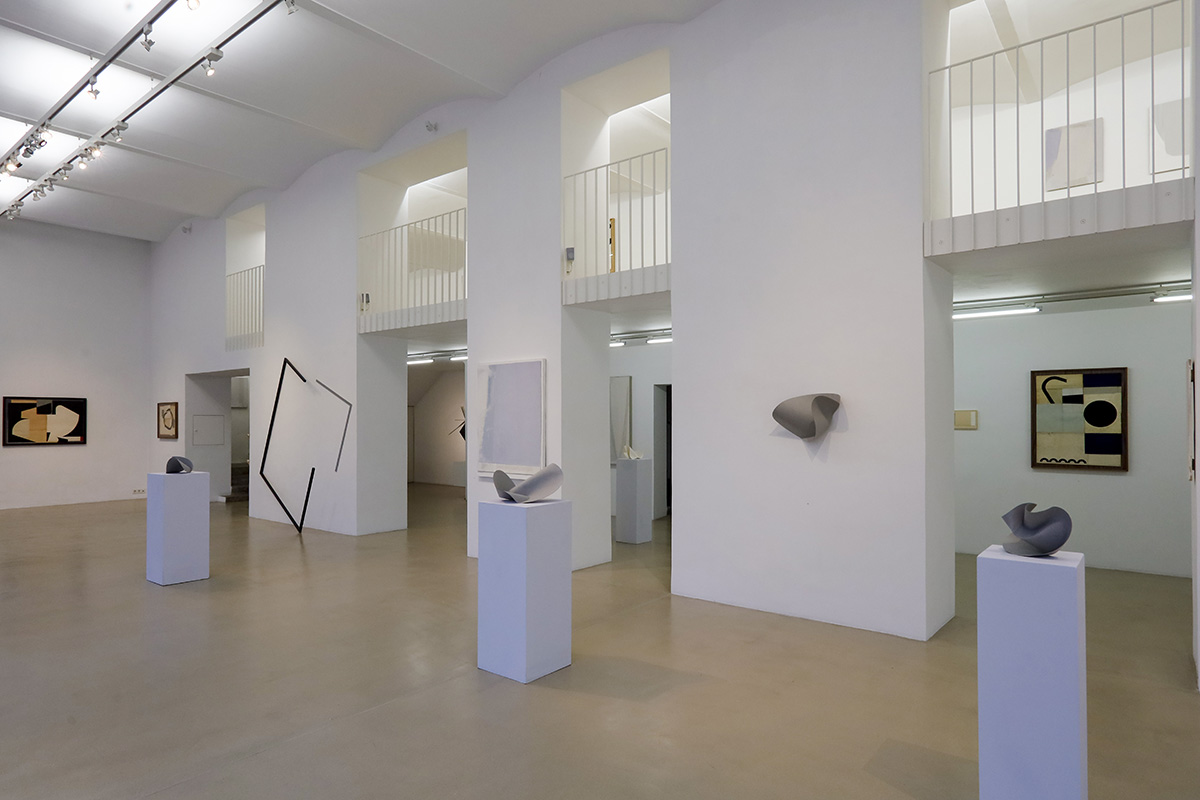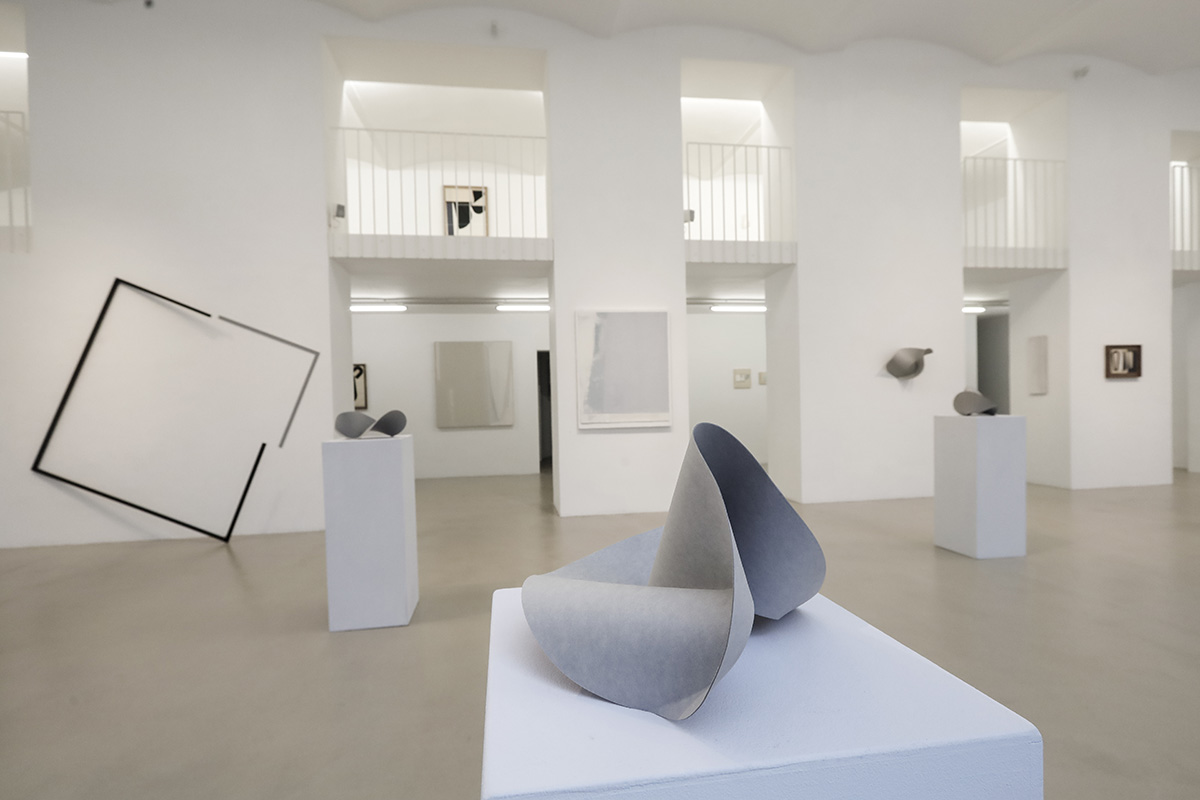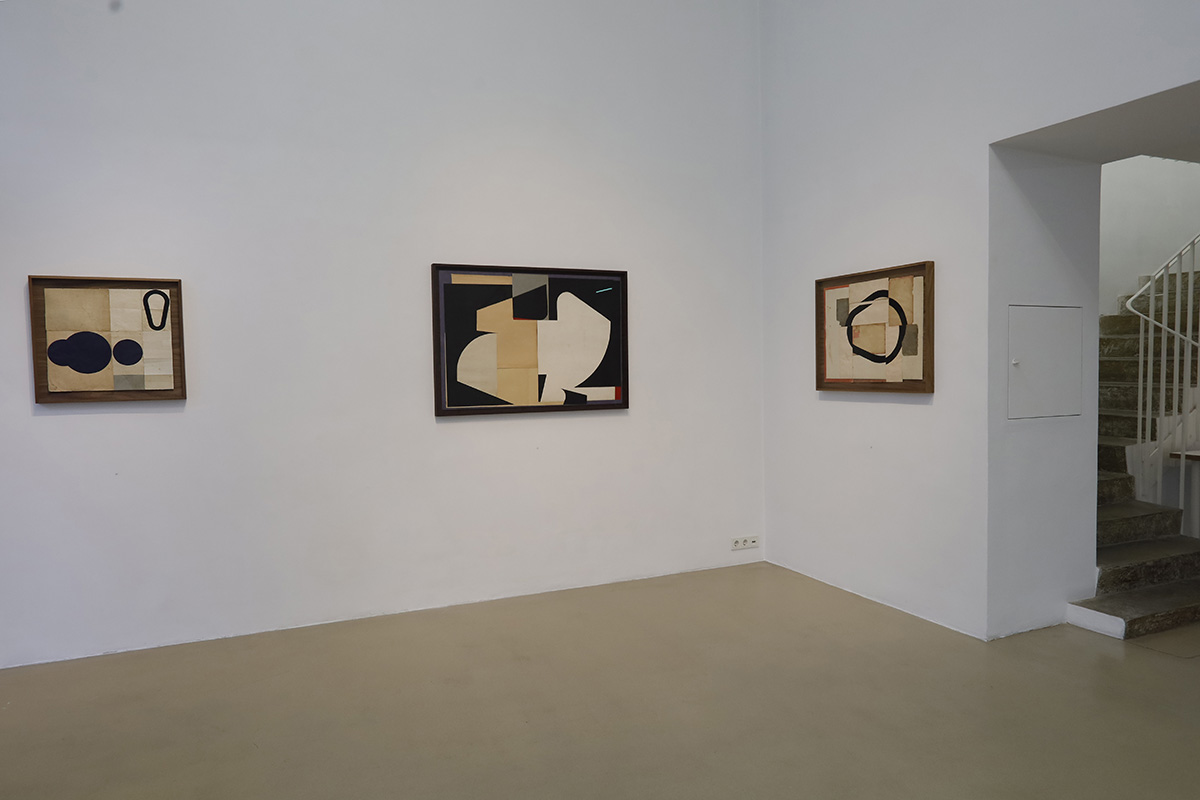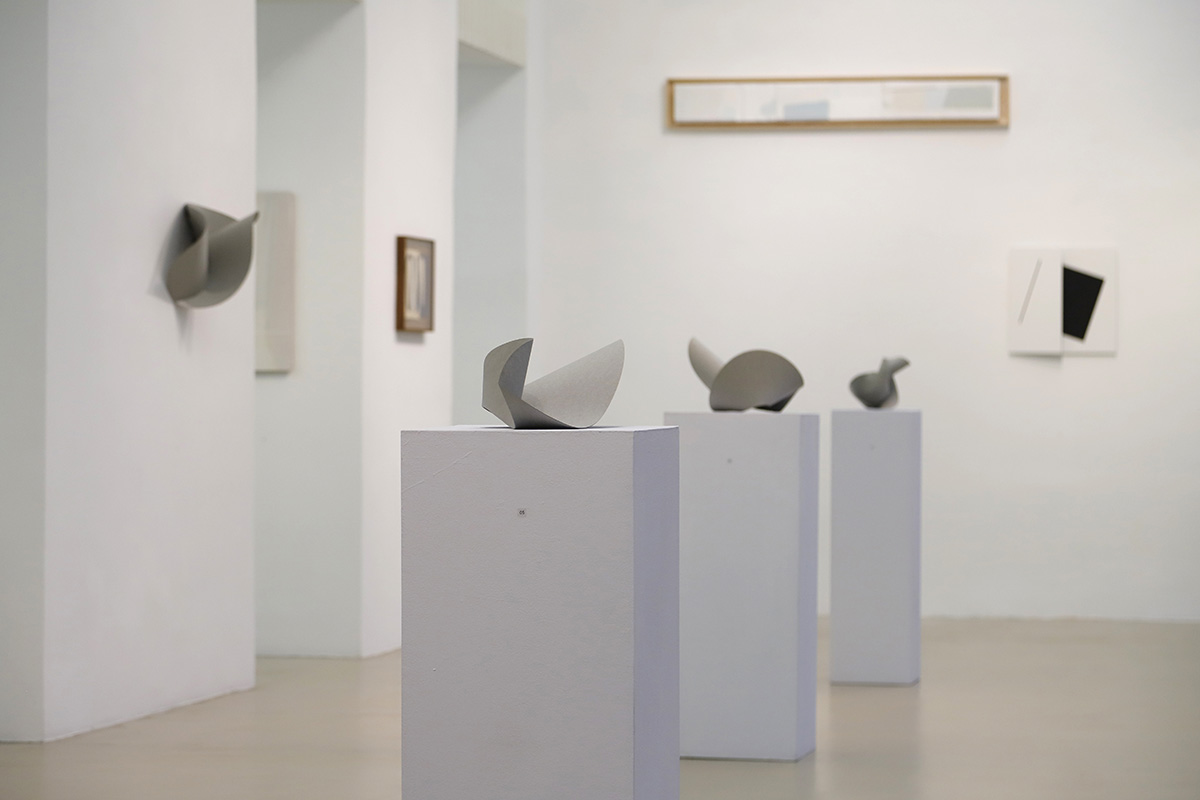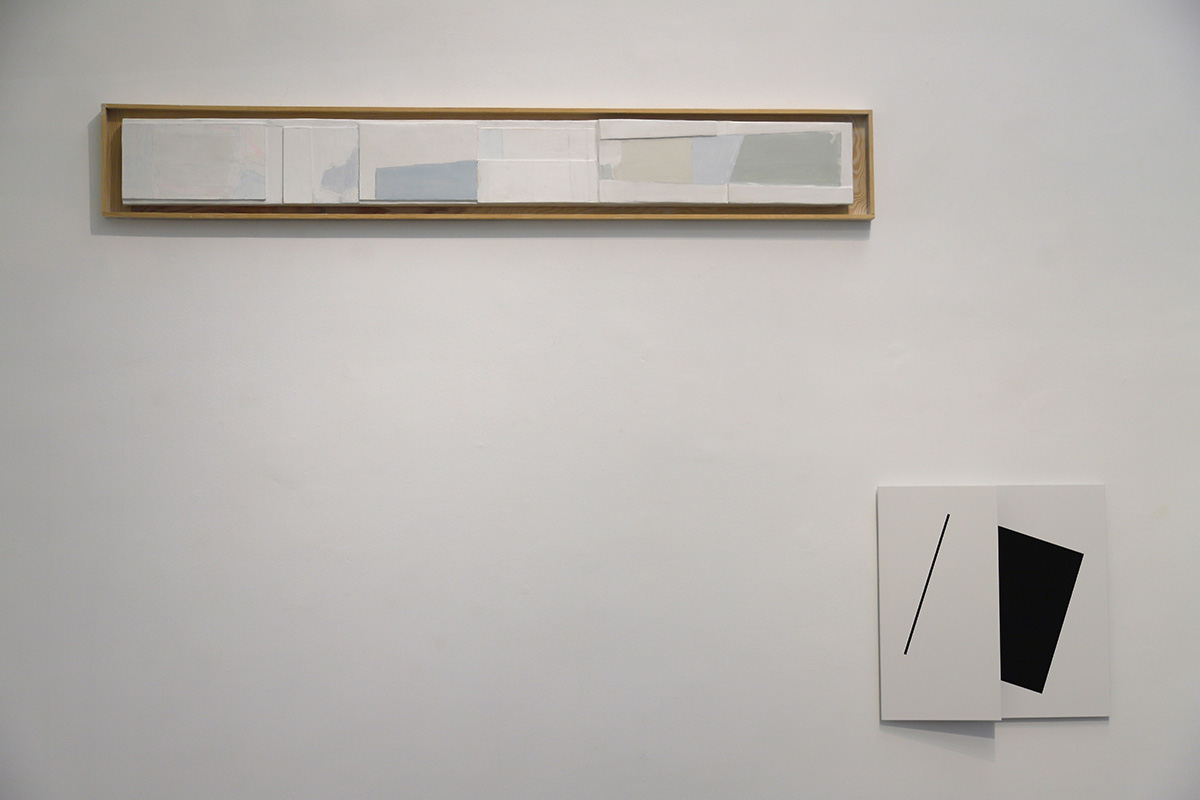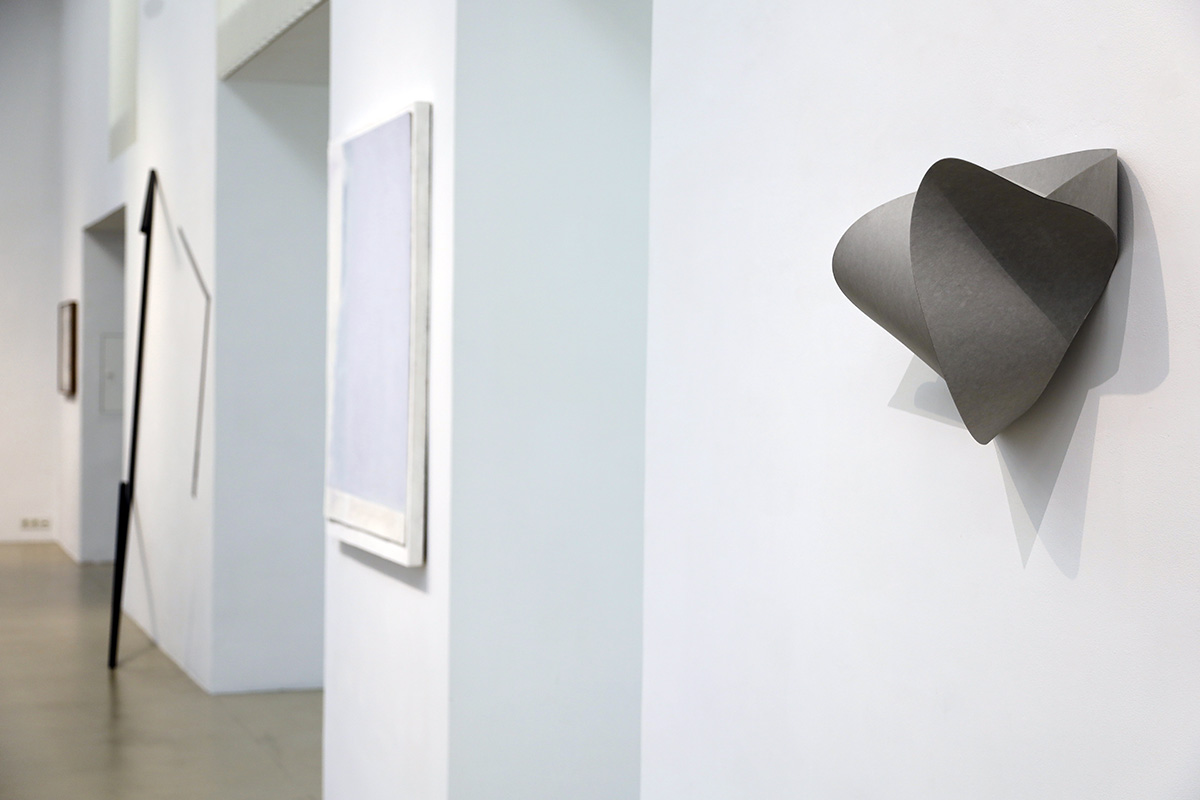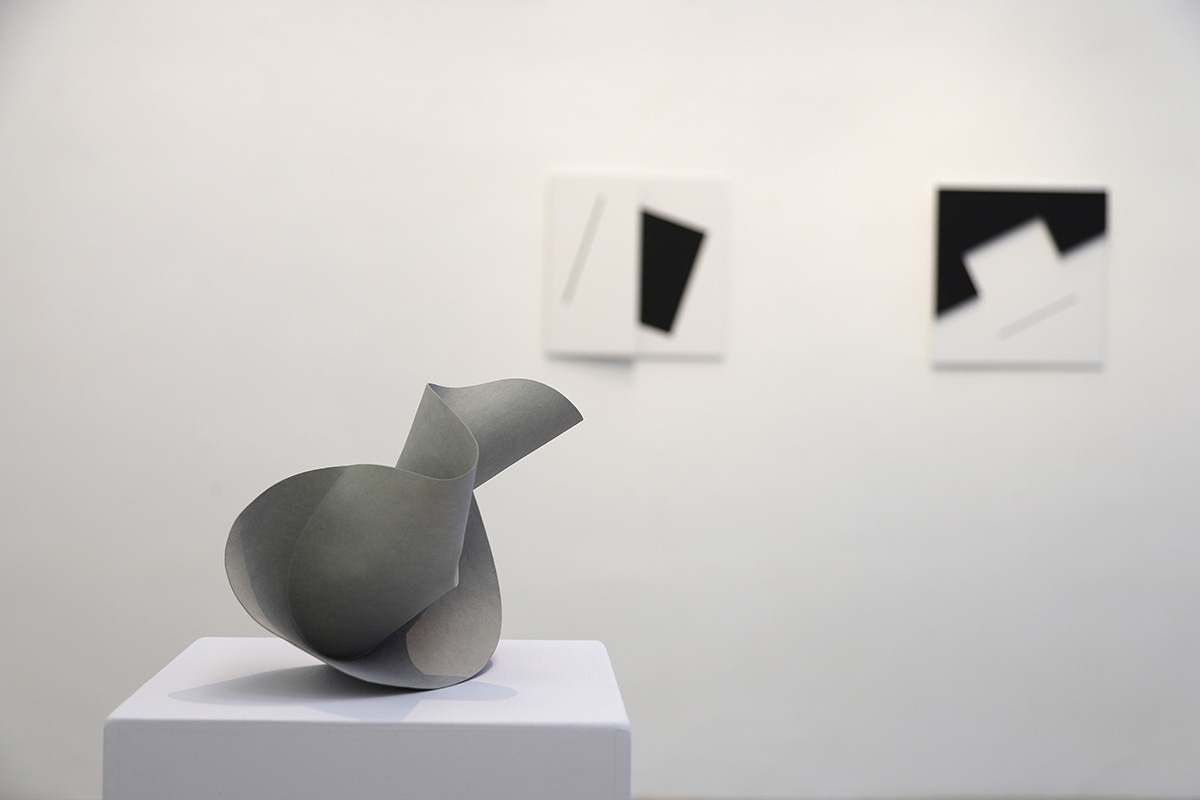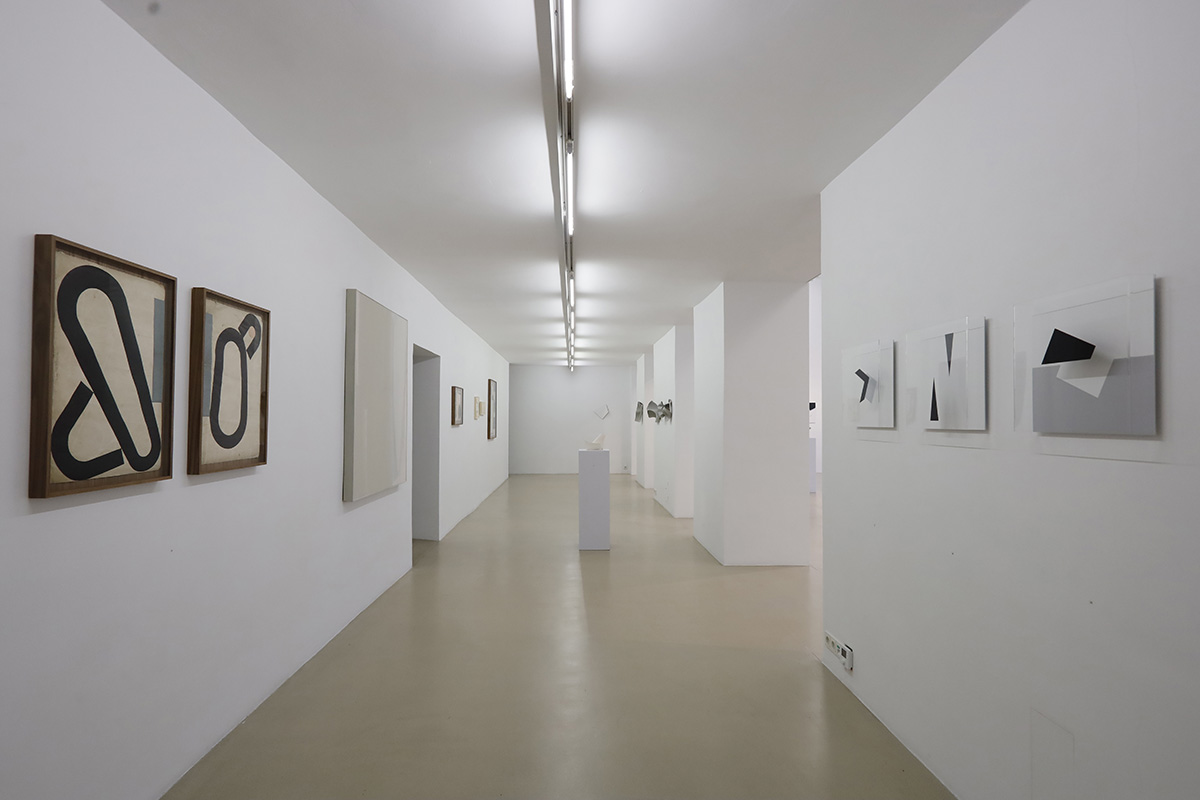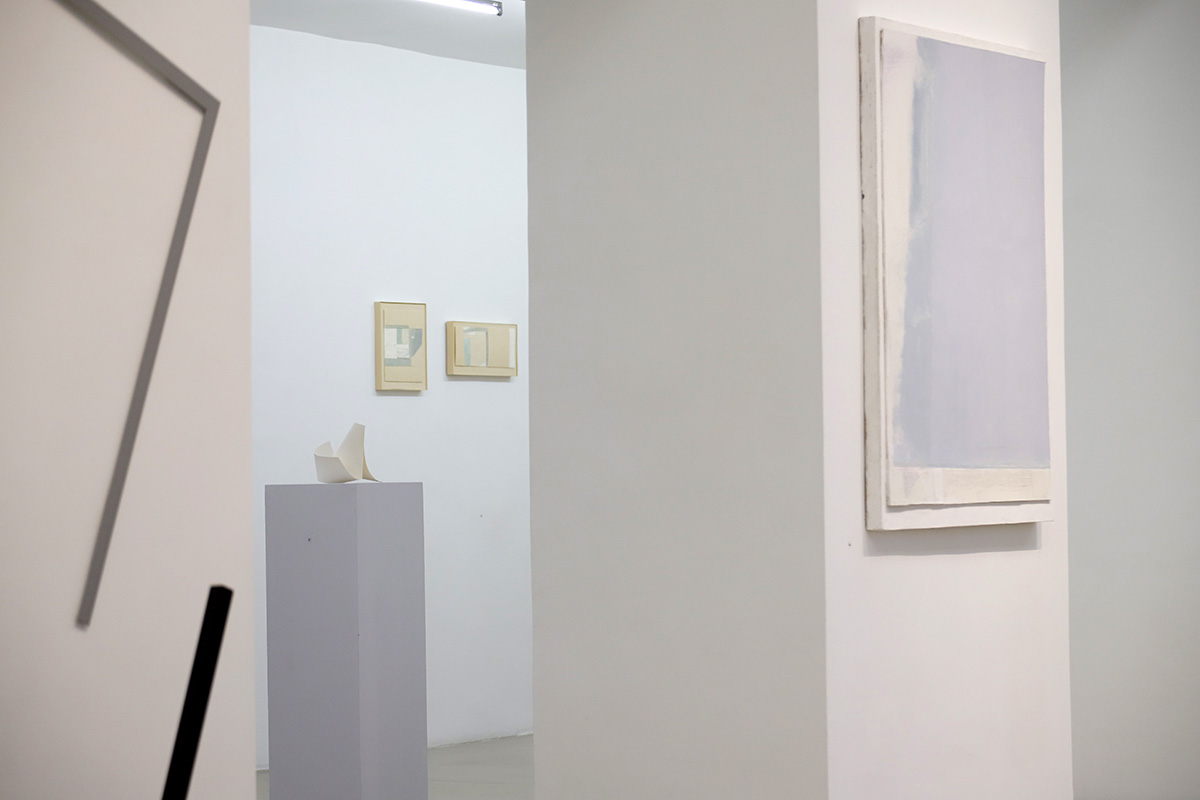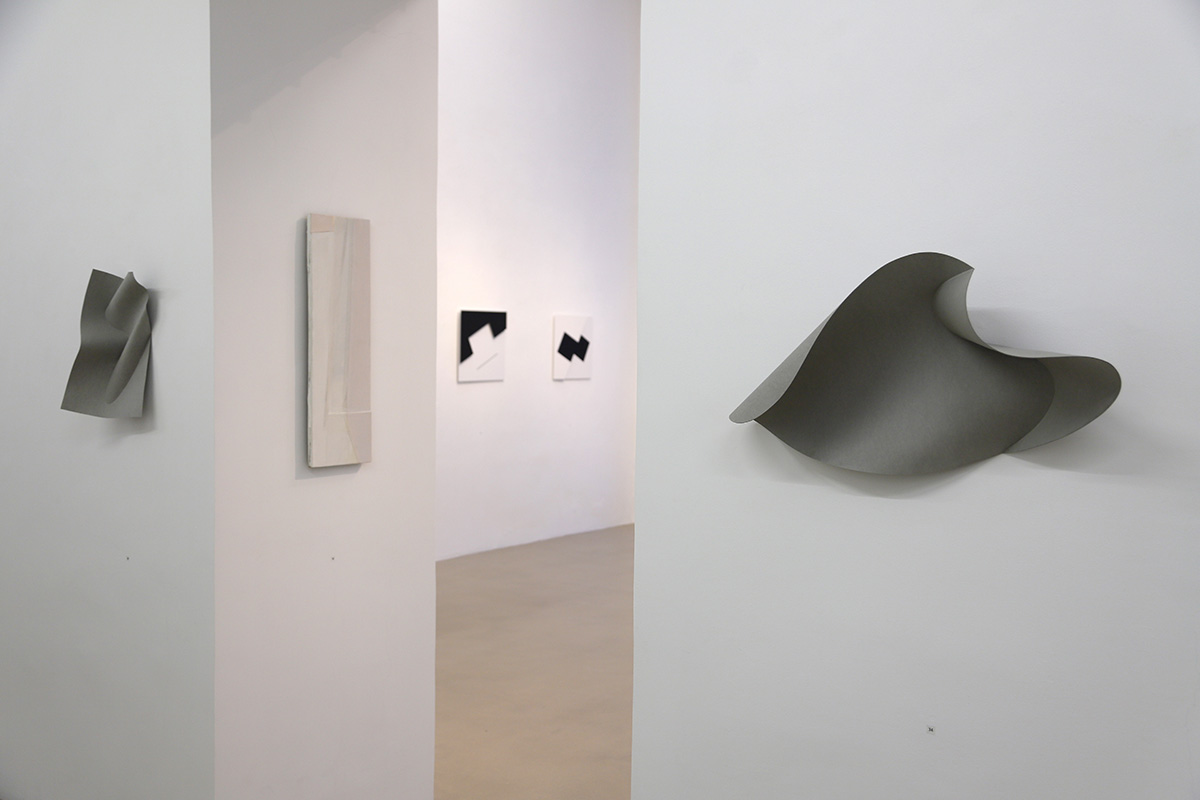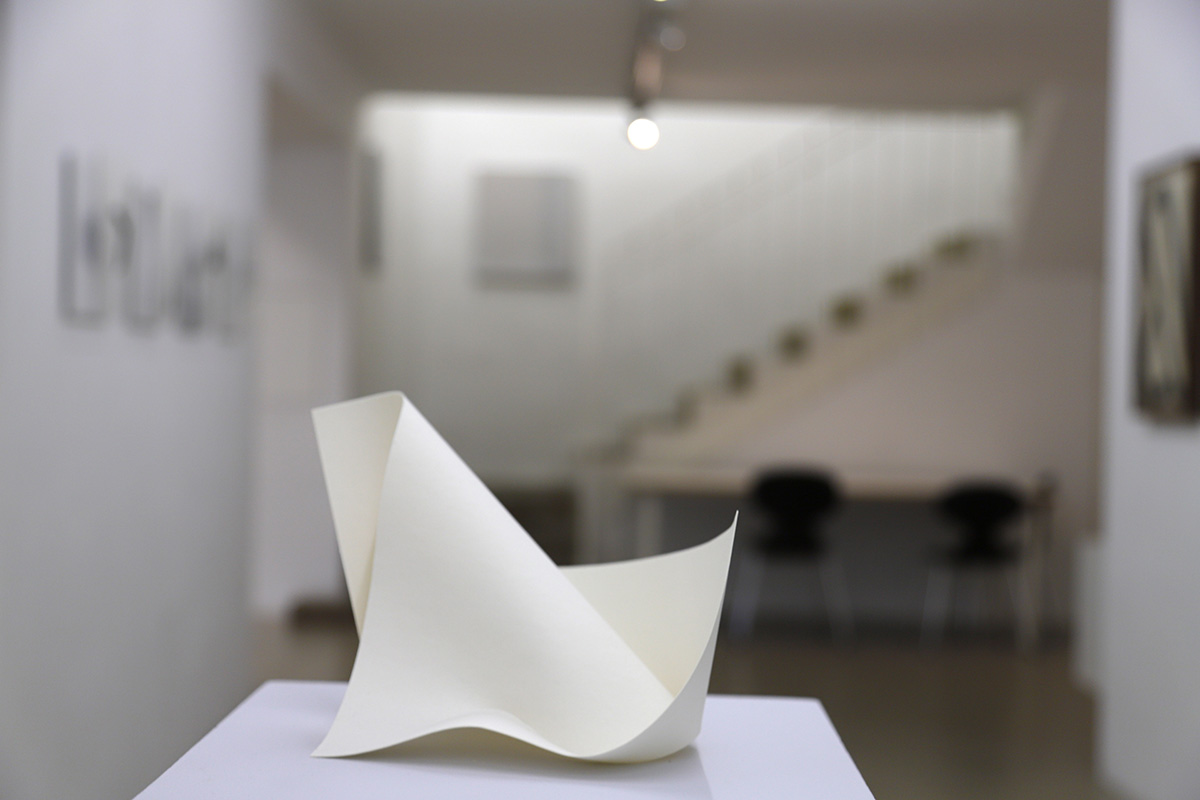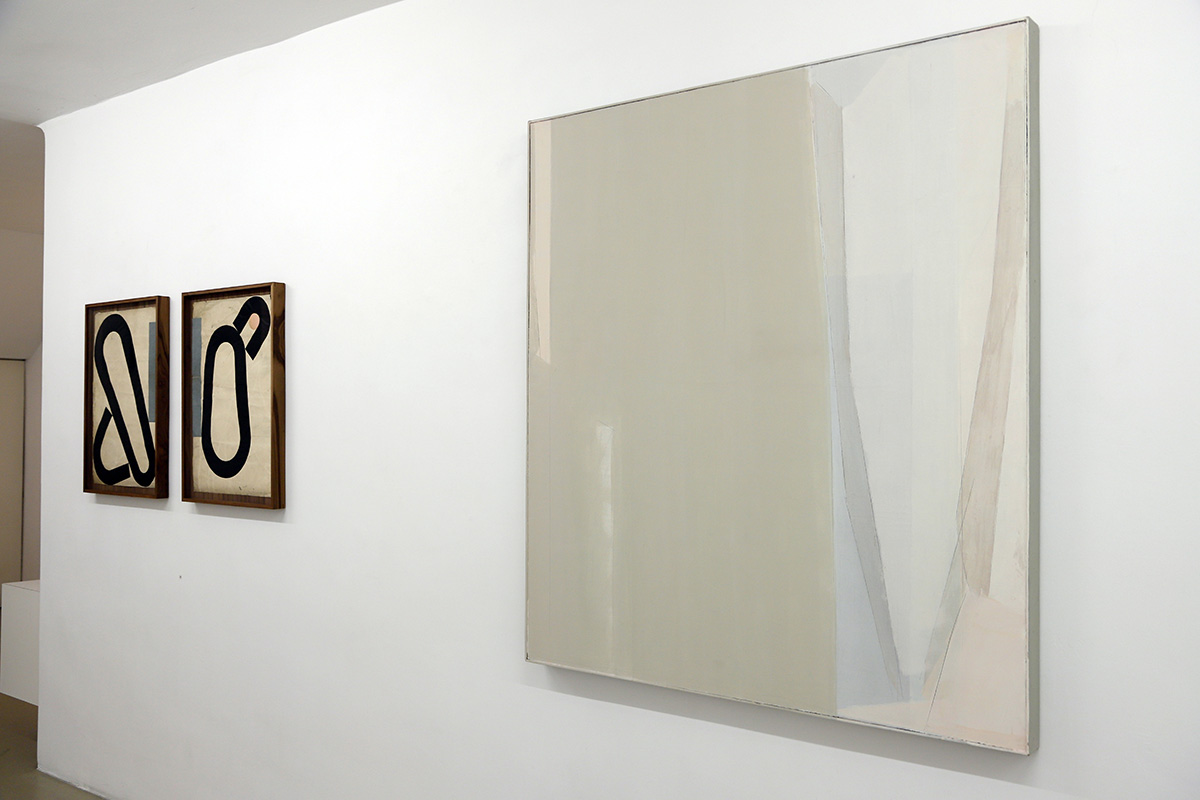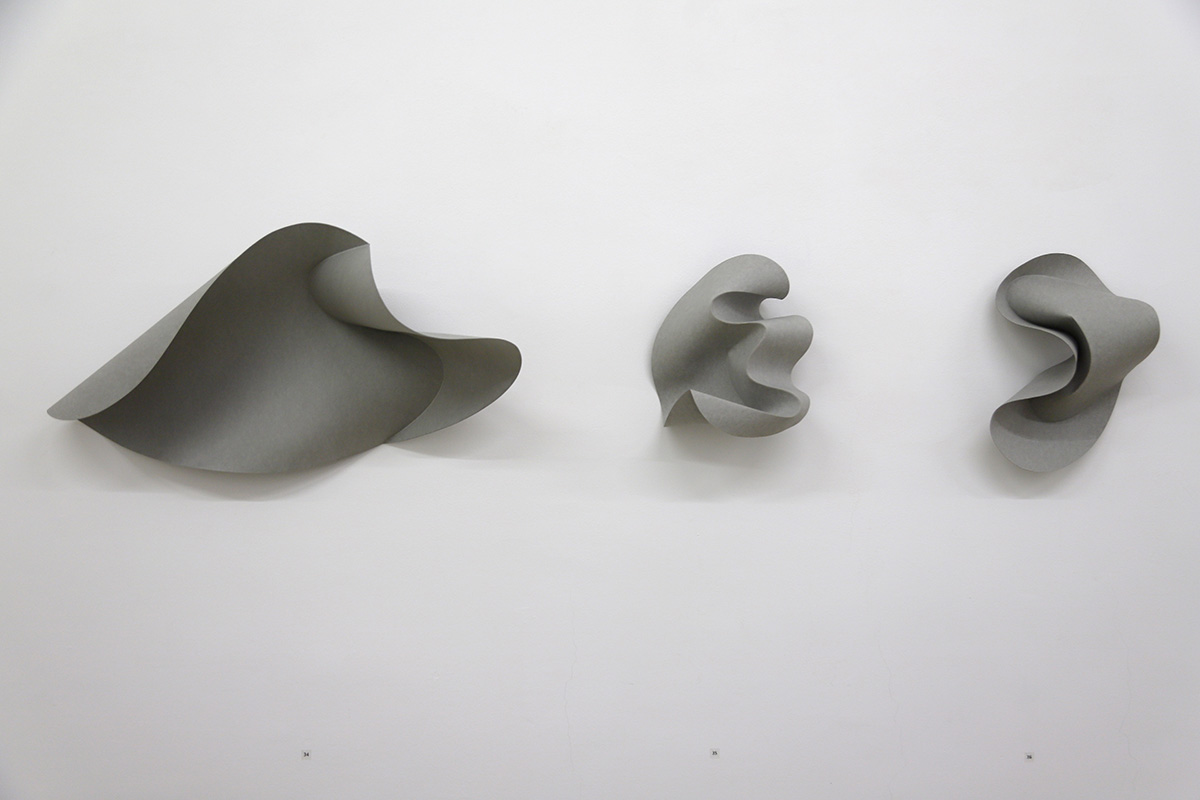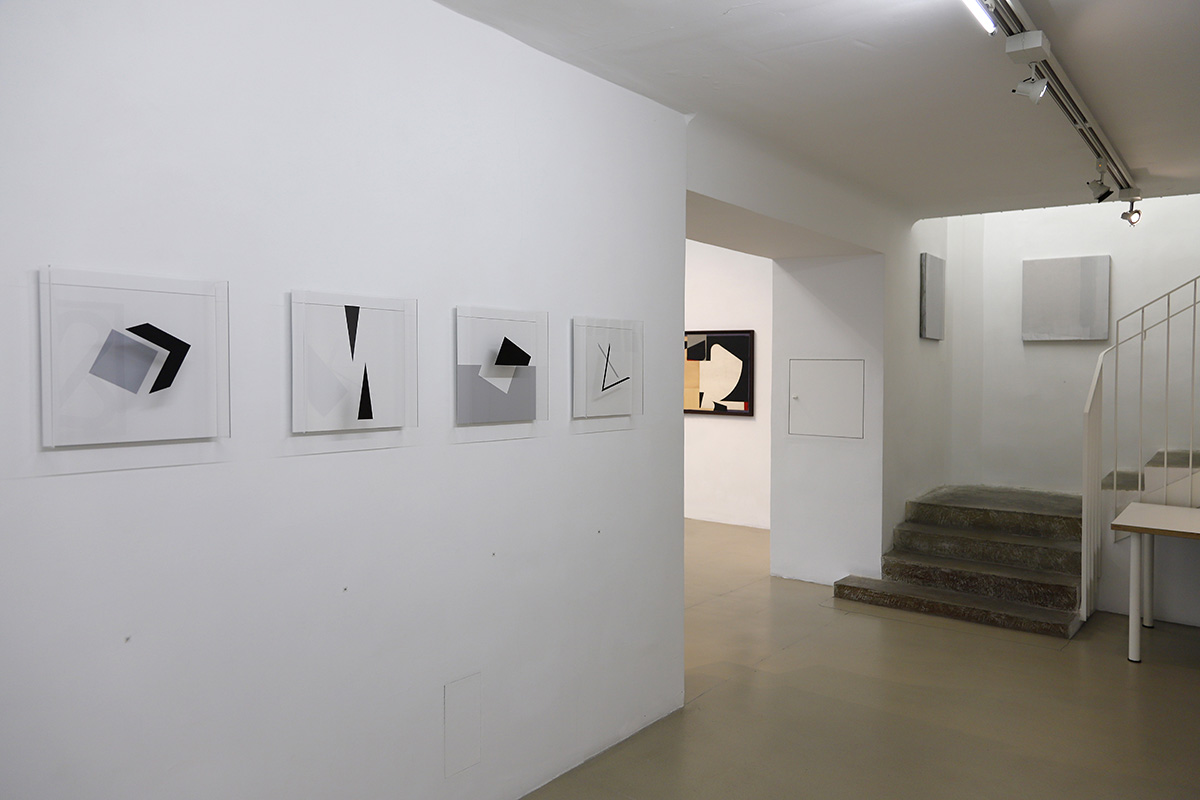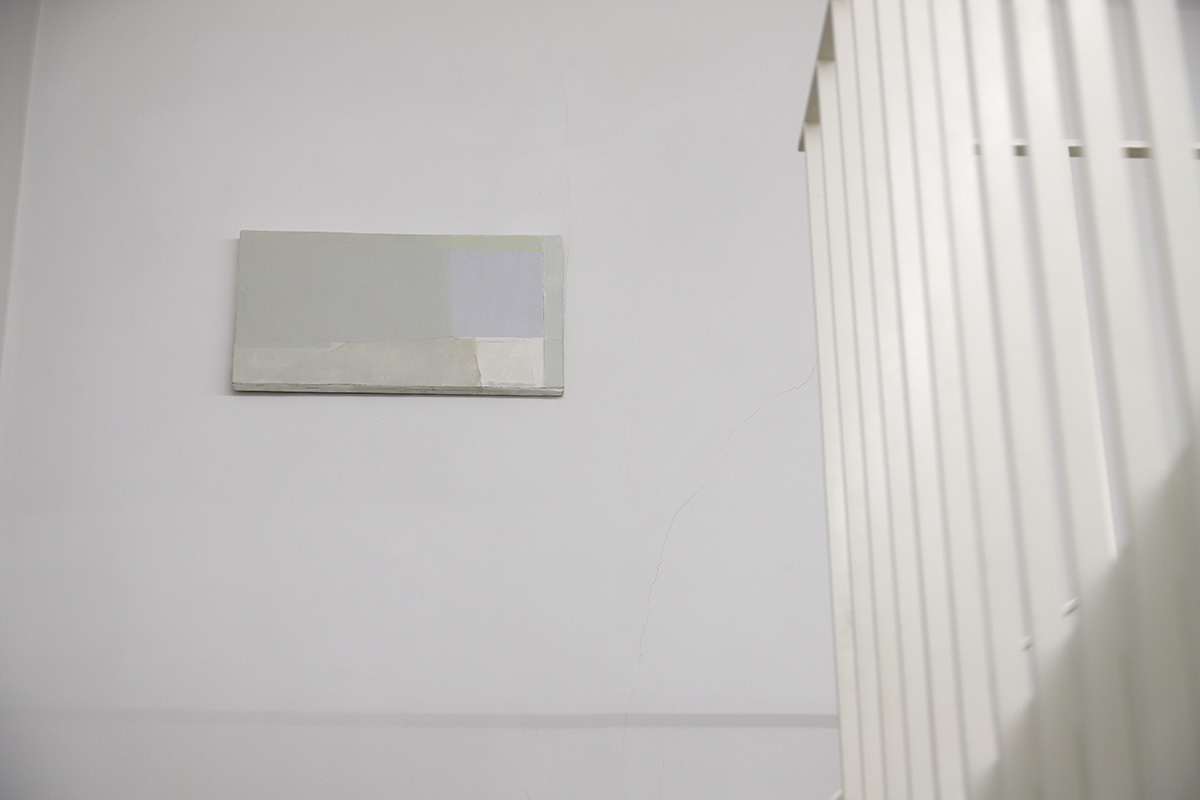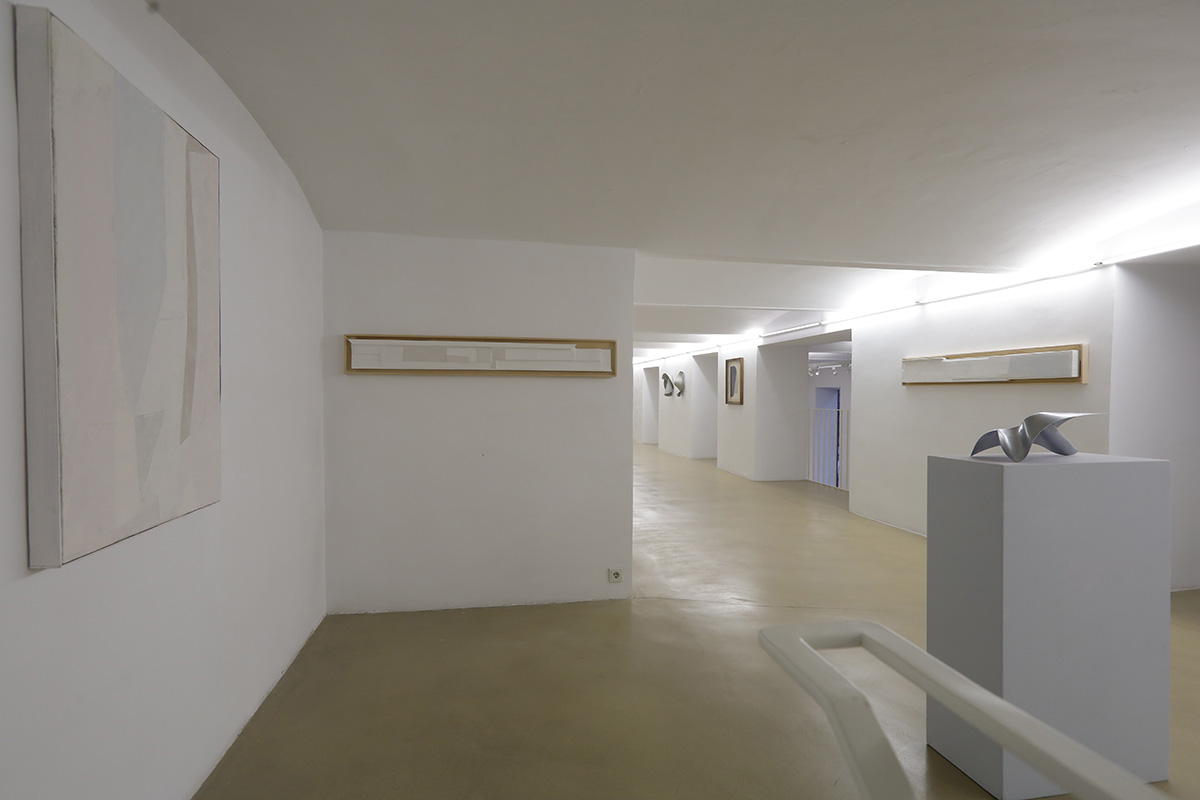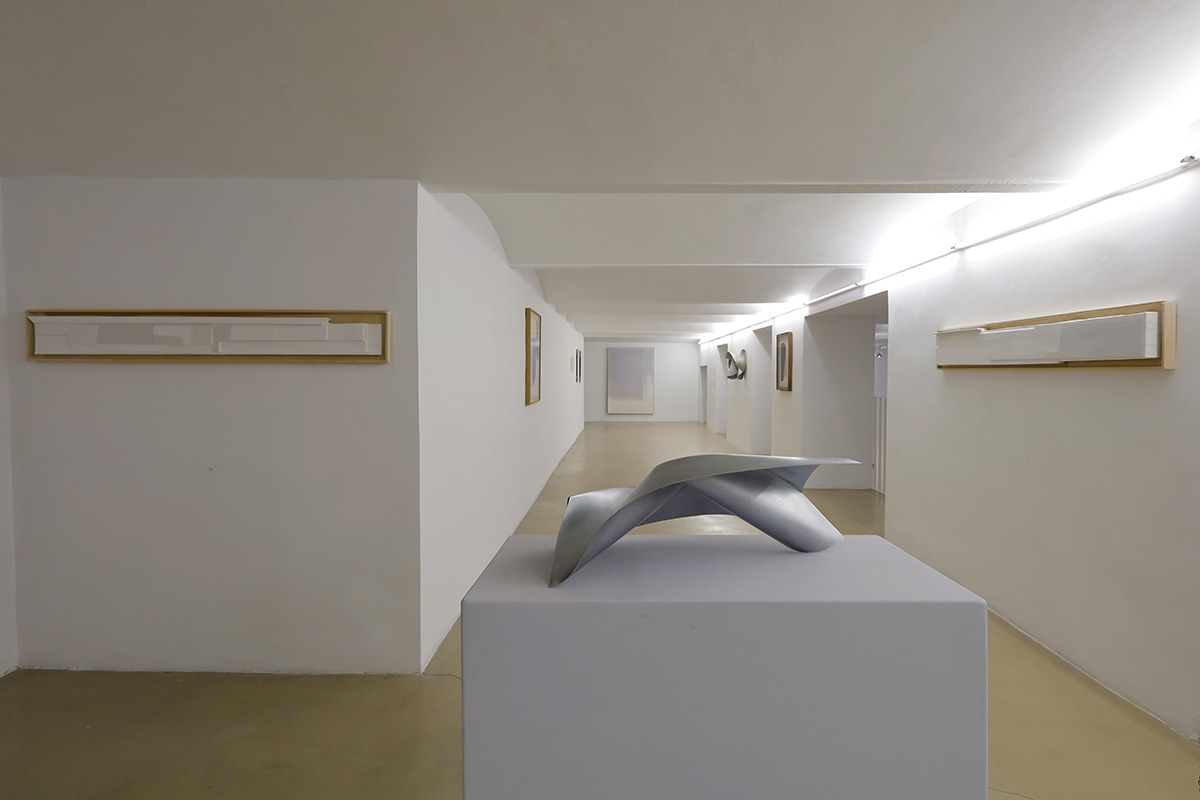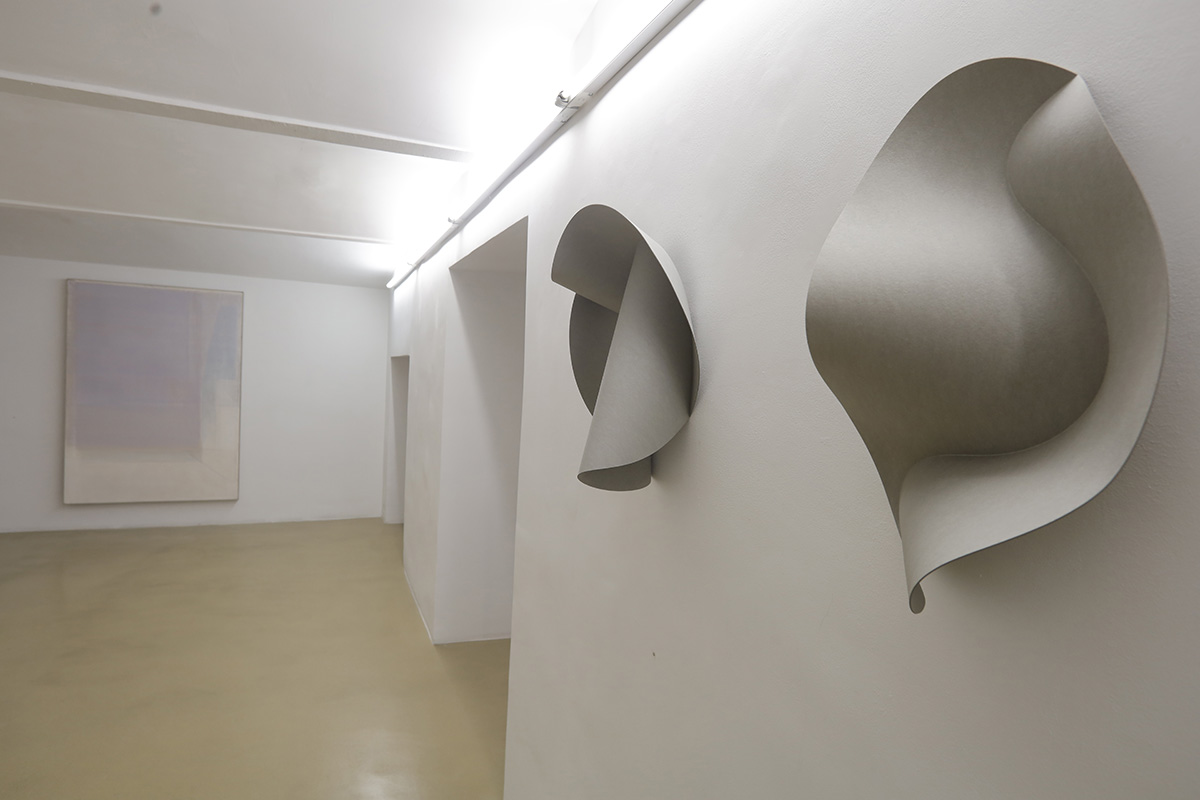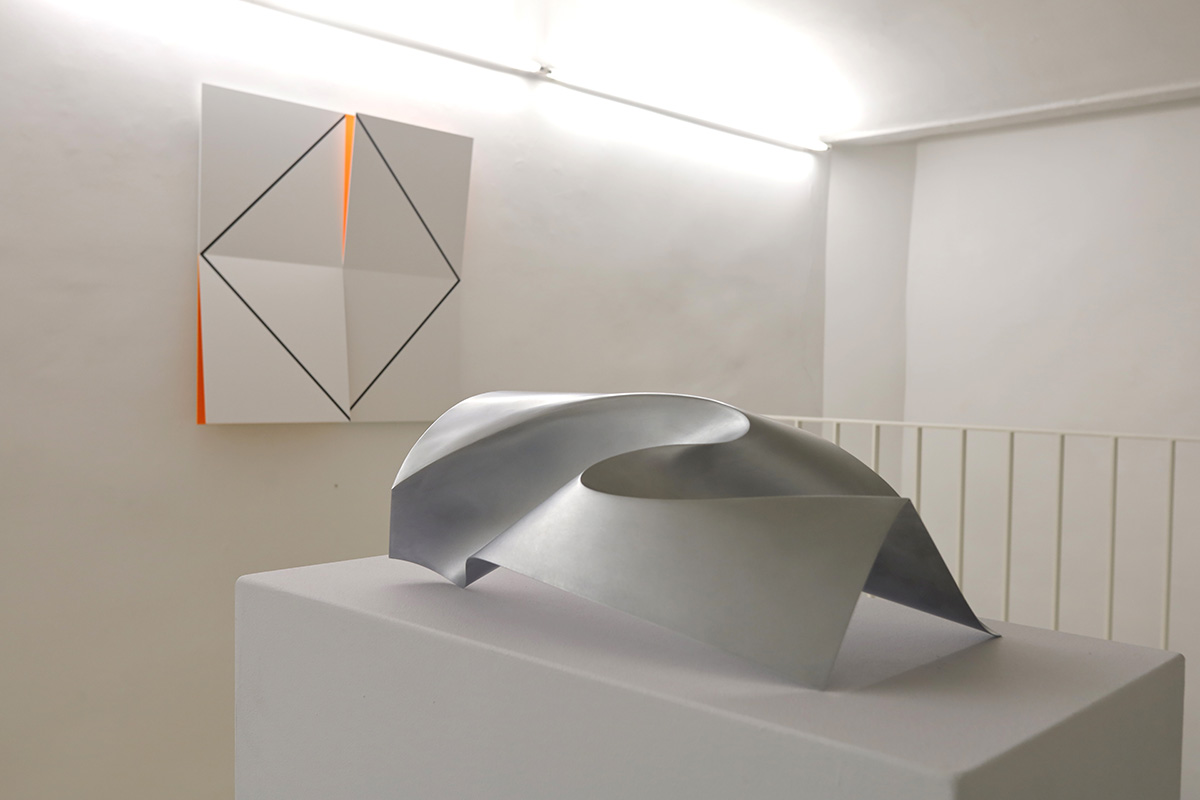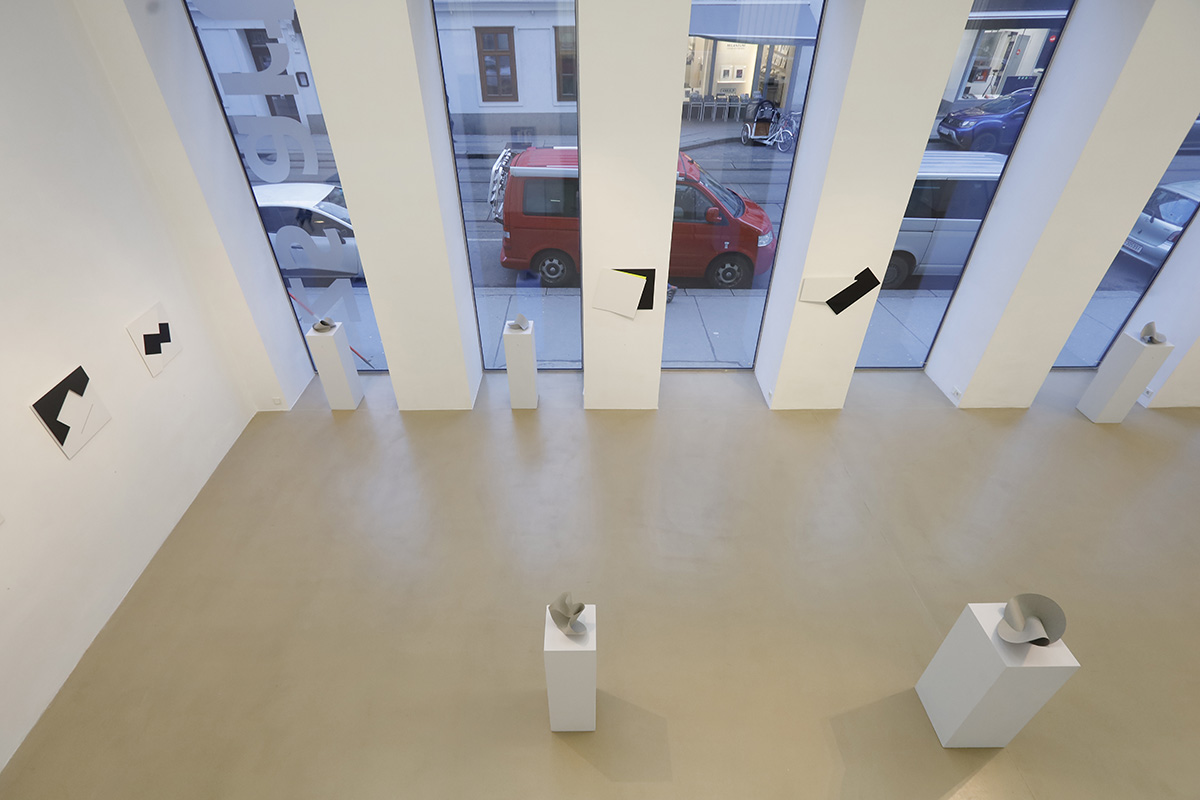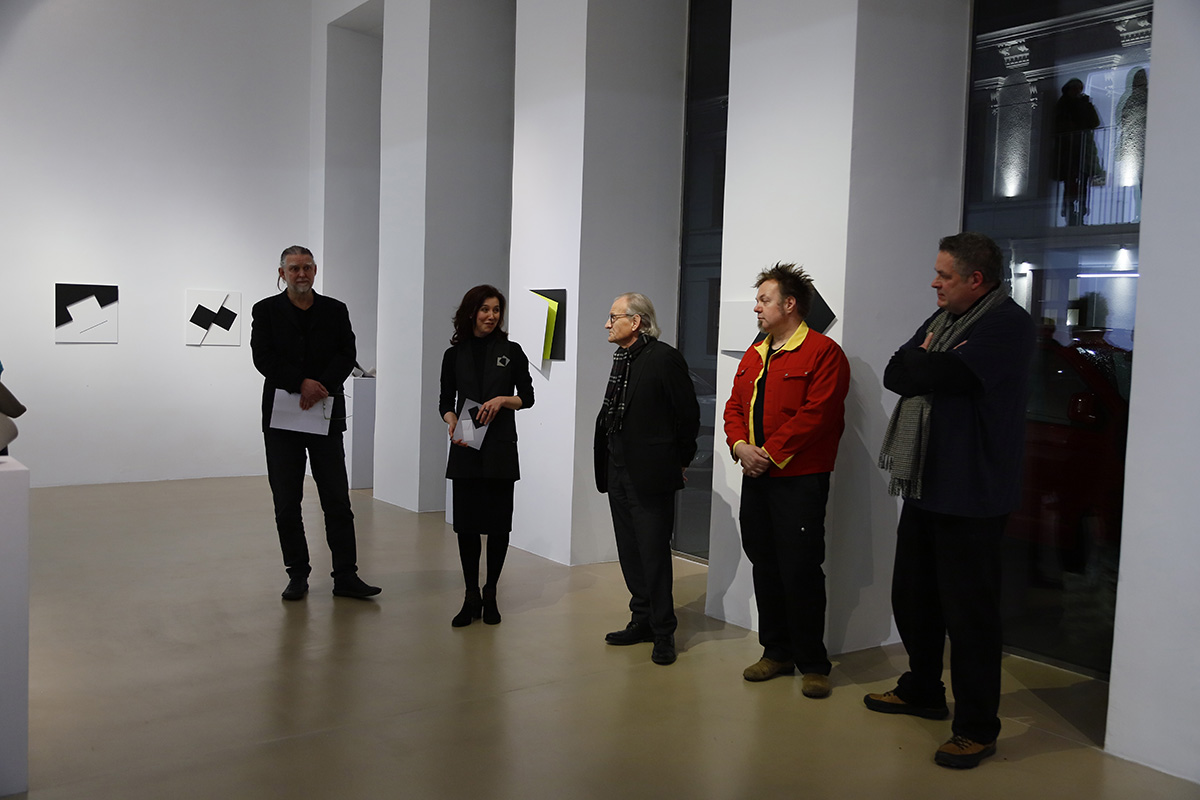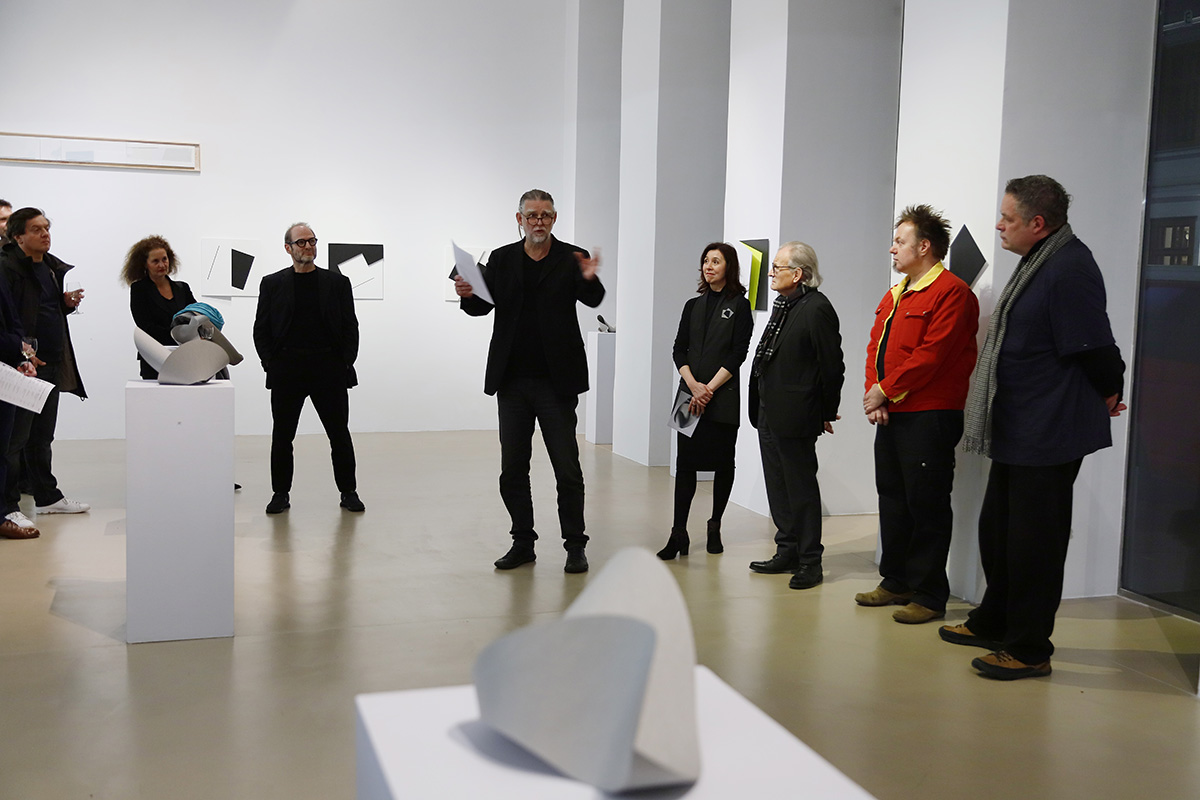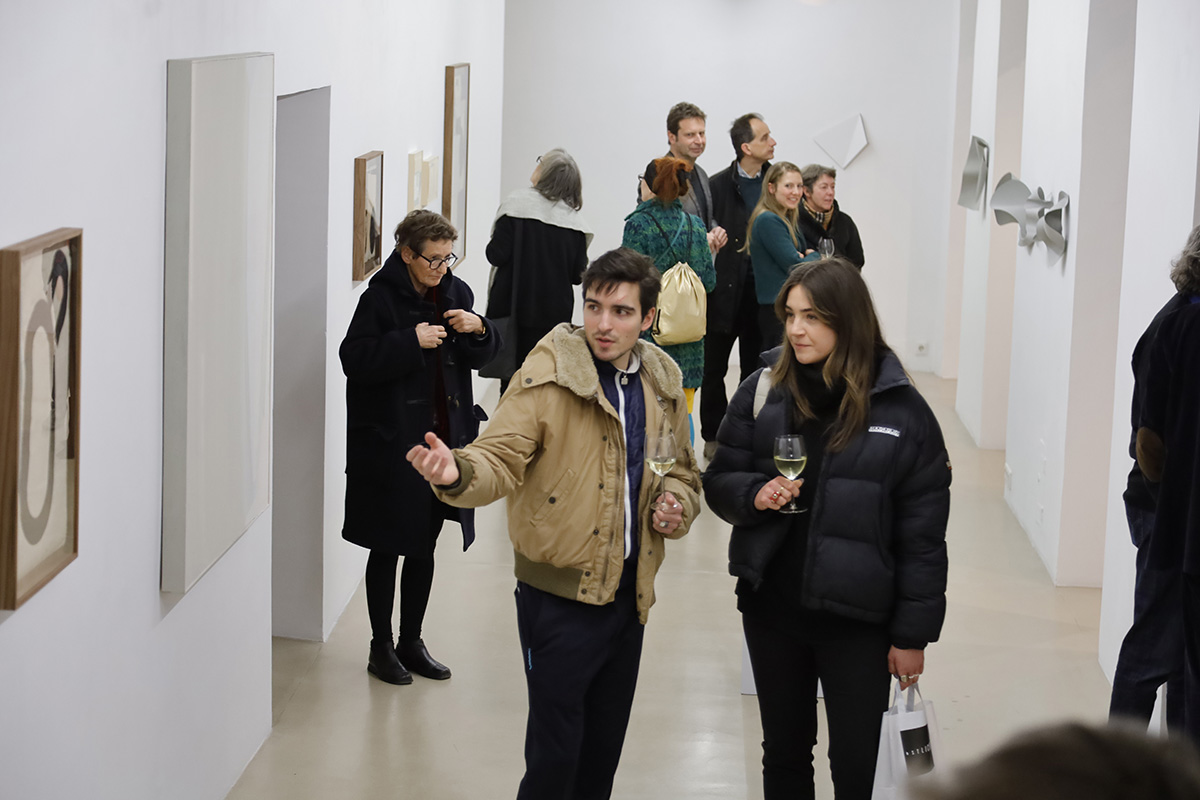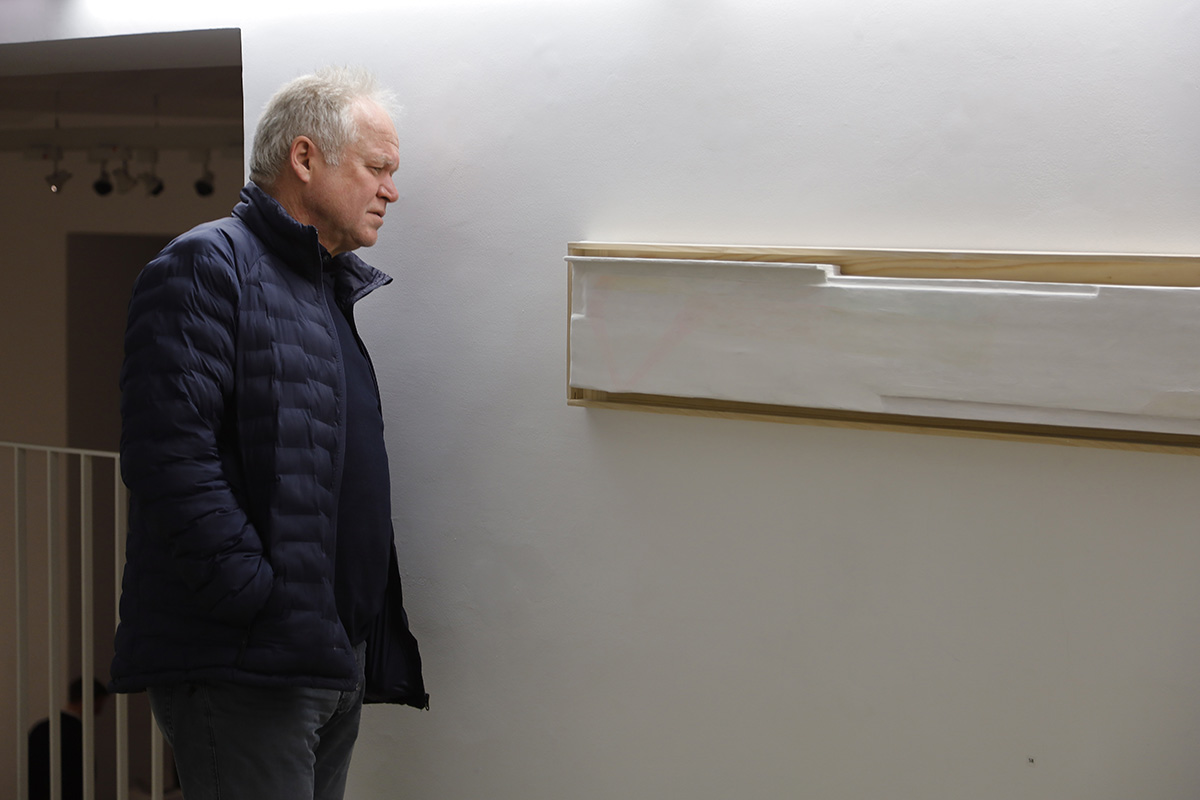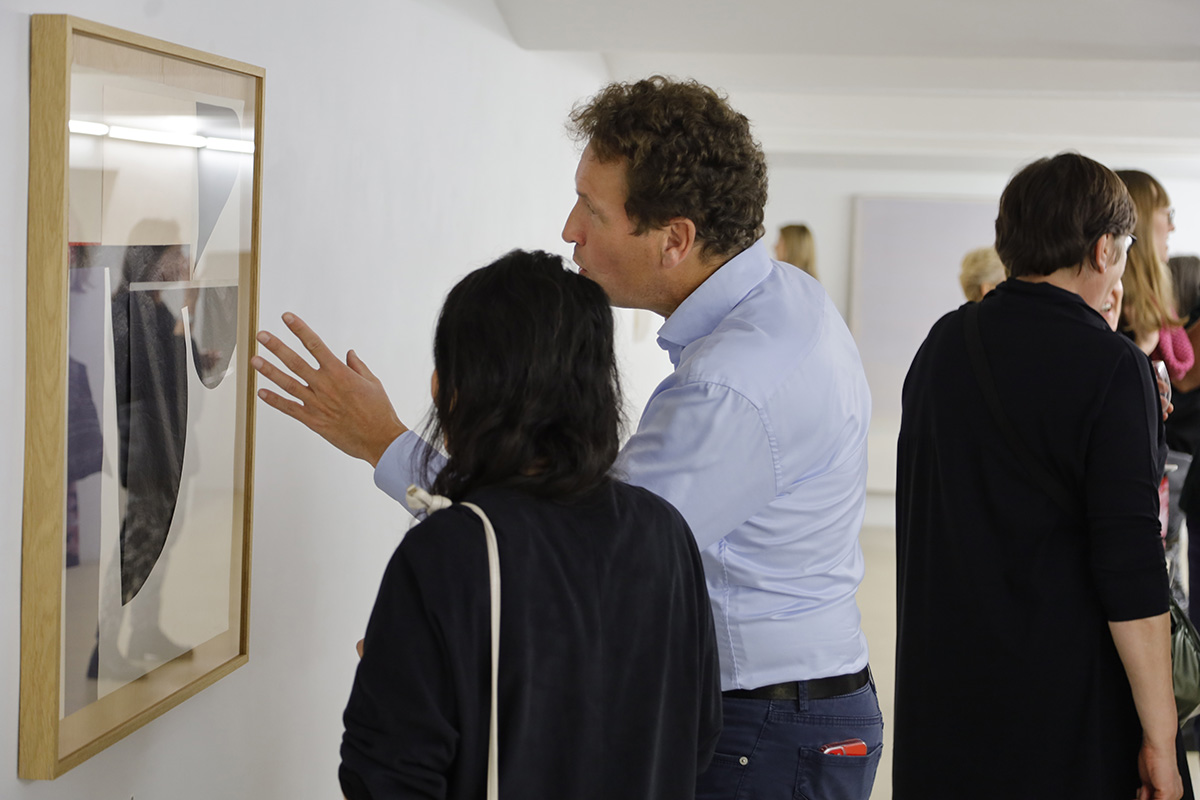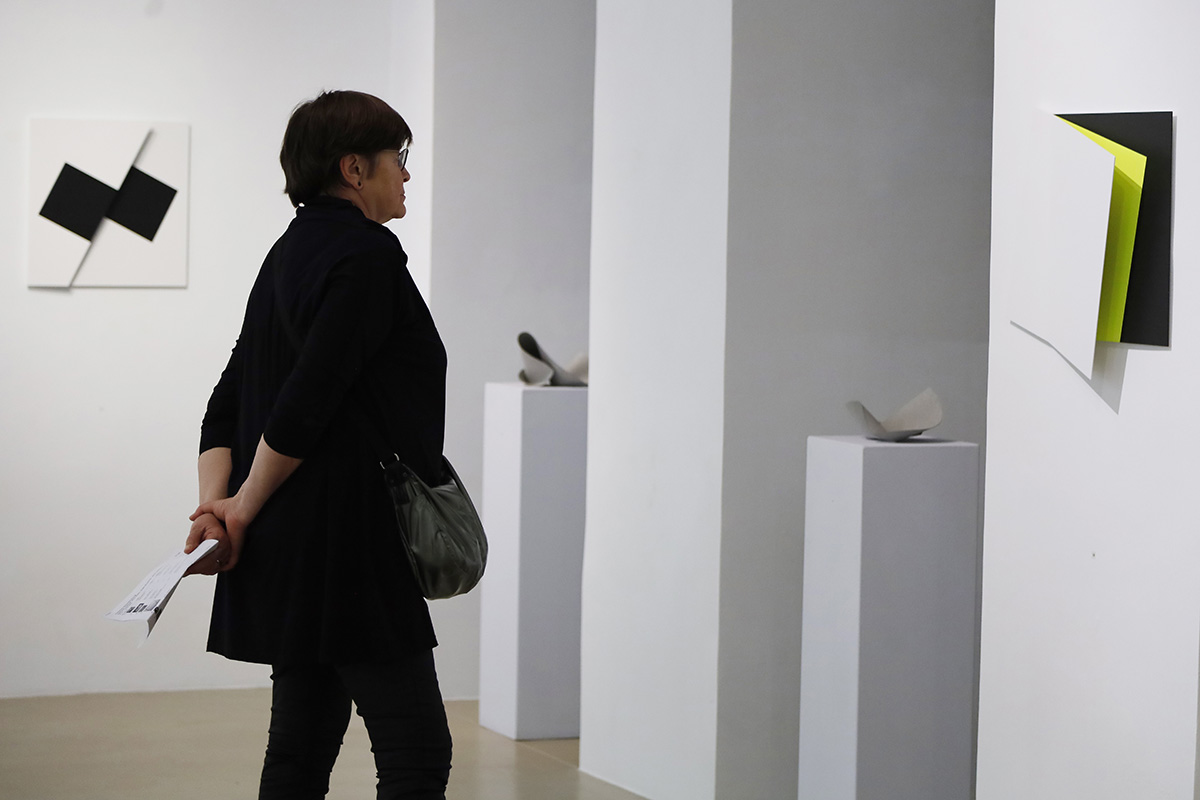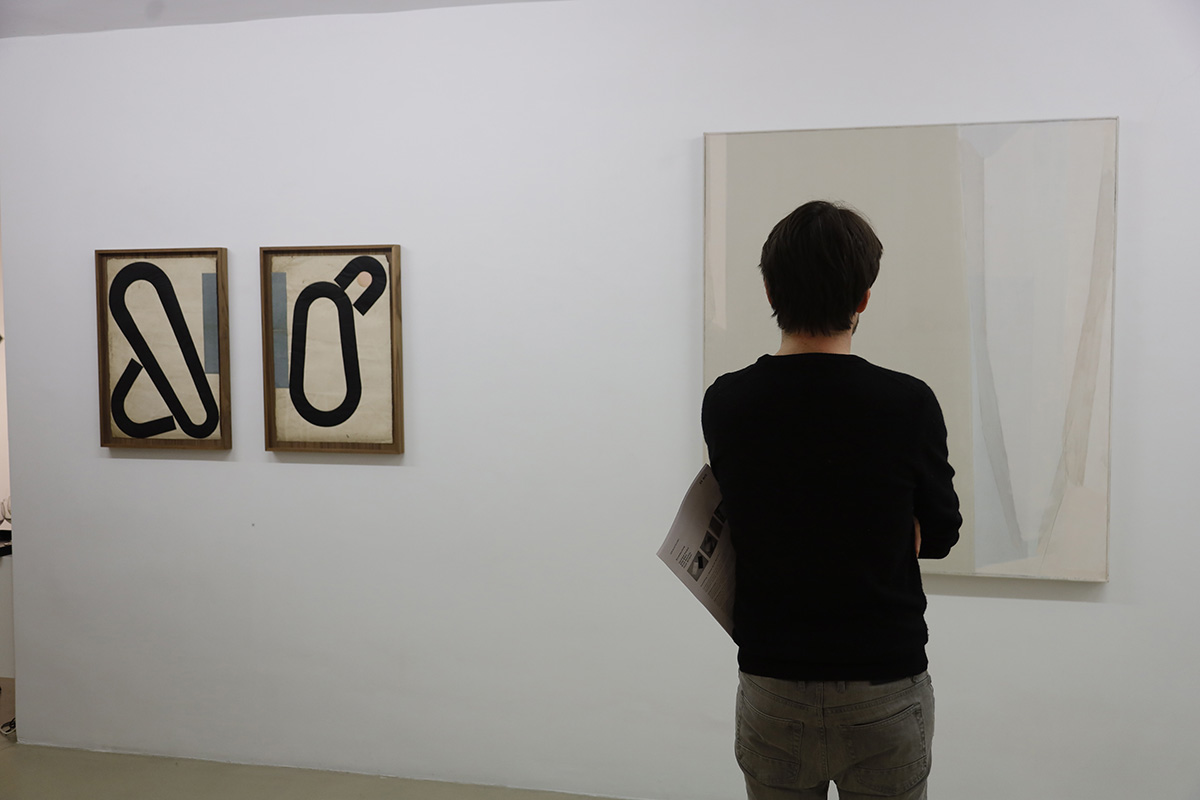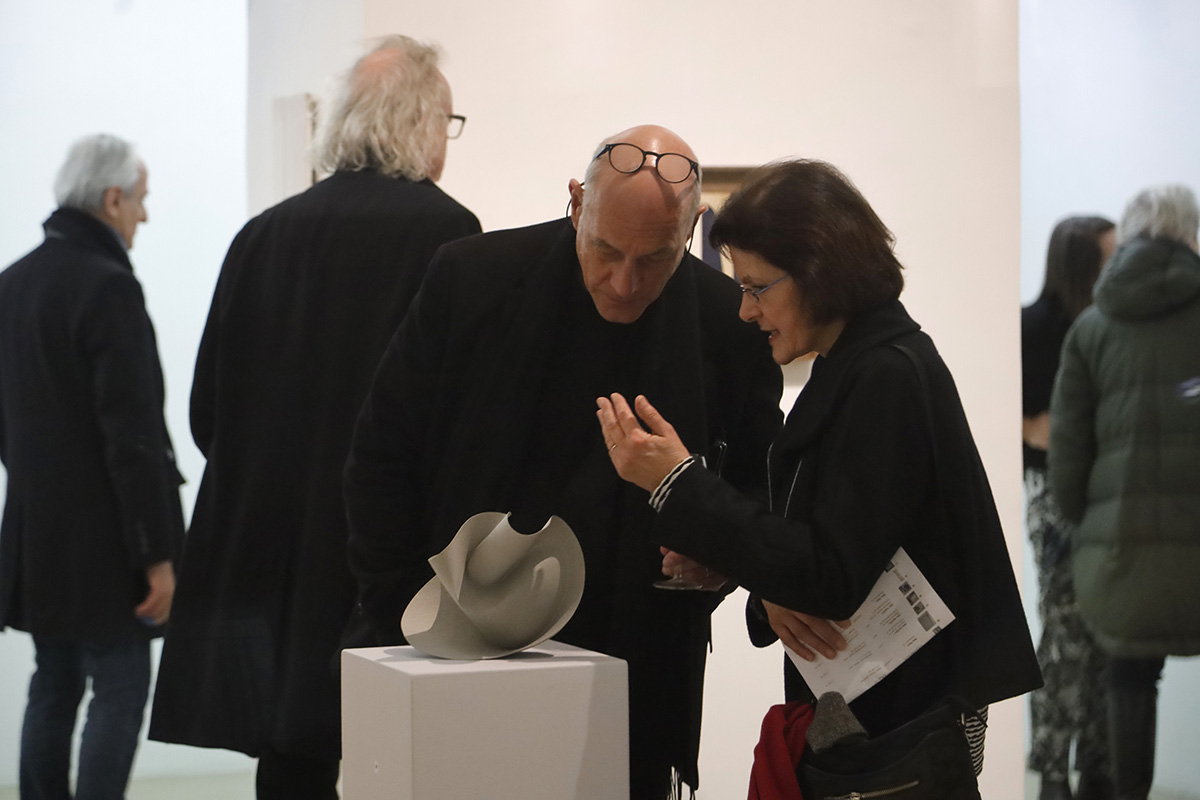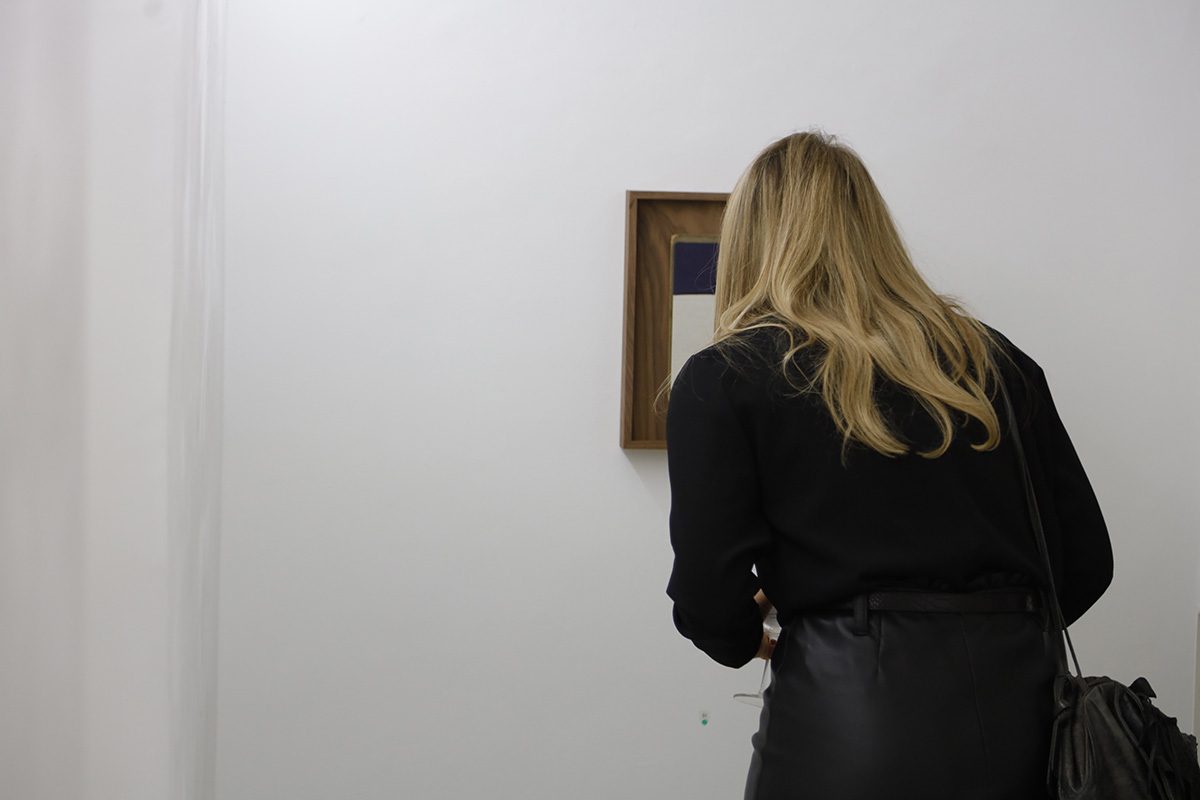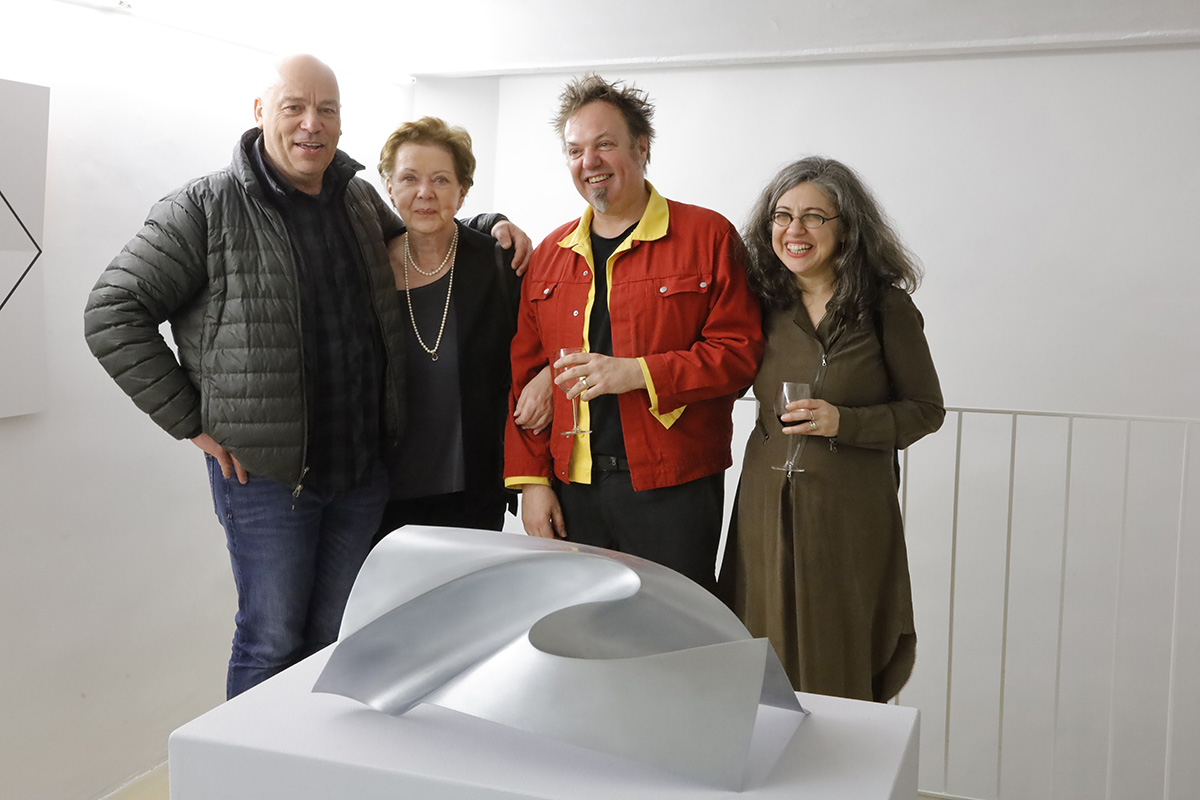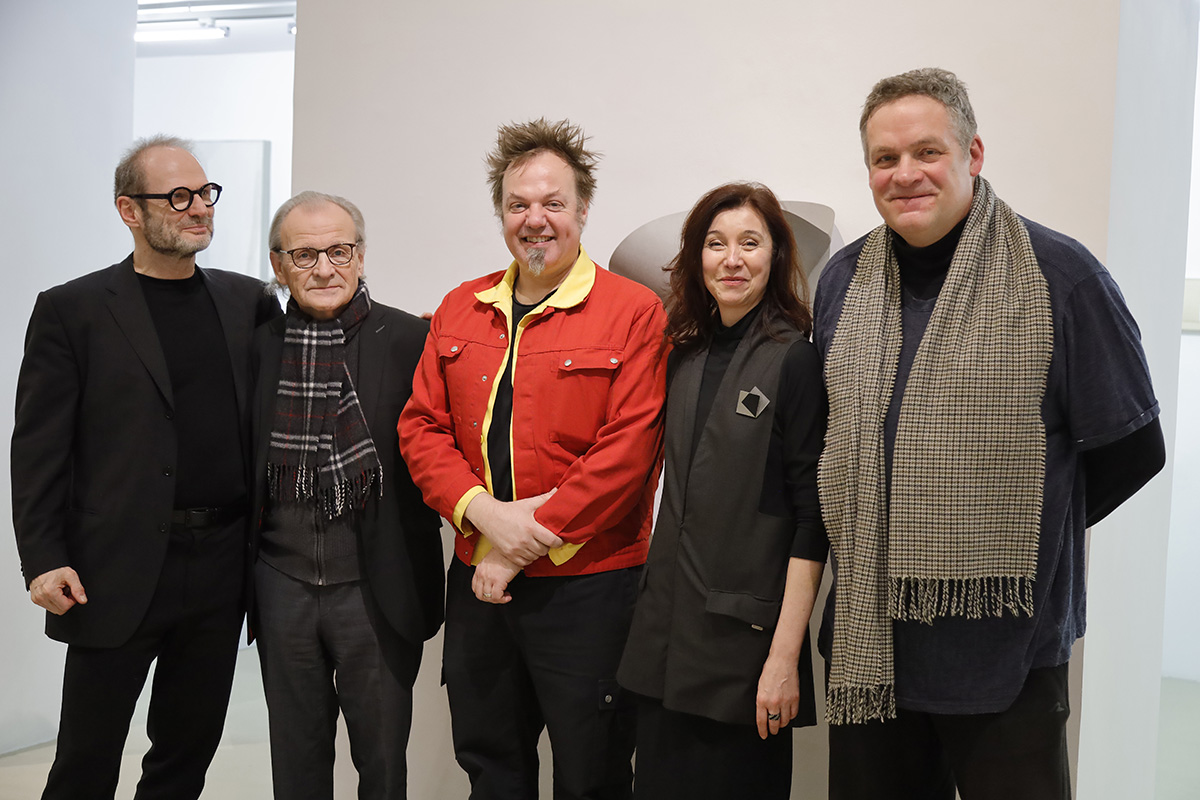 Gerhard Frömel
Alex Klein
Duks Koschitz
Jesse Willems
Exhibition: February 1st – March 29th, 2023
opening words: Alfred J. Noll – advocat, art collector
---
Interpretation of Space presents four very different interpretations of space in dialogue with each other and with the gallery space. Here space has significance in itself – but also space as imagination. Space in the interplay between illusion and reality.
Gerhard Froemel
shapes purist spatial illusions out of lines and squares with fascinating precision and subtle wit. Only a few folds are sufficient to stage impossible optical spaces out of painted aluminum sheets. Aesthetic irritations that change depending on the point of view.
direct-link to Gerhard Froemel
The spaces reminding of folded draperies are the anarchistic results of his research. University lecturer
Duks Koschitz
, architect and geometrician, folds shapes that are just not calculable with formulas. His experiments form themselves into beautifully shaped, extraordinary art objects made of specially resistant cellulose.
direct-link to Duks Koschitz
The painter
Alex Klein
has devoted himself to colour field painting. Mysterious shadow plays suggest architectural situations, which he achieves by means of the devoted treatment of his surfaces, which are kept tone-in-tone. Alex Klein paints and grinds his painting surfaces in many layers until they produce mysterious-seeming, peculiarly delicate colour harmonies.
direct-link to Alex Klein
With his collages,
Jesse Willems
illustrates how circles, squares and triangles can be composed in an idiosyncratically different way. His material is old paper, which he layers together and on top of each other. Jesse Willems also astounds with the variety of forms within his geometric corset. His abstract pictorial compositions unfold in the two-dimensional, in a mystery of familiar sensuality and new timelessness.
direct-link to Jesse Willems
Sequenzes opening-speach Alfred J. Noll 31/1/2023
Biography Gerhard Frömel
Biography Alex Klein
Biography Duks Koschitz
Biography Jesse Willems