---
Interstices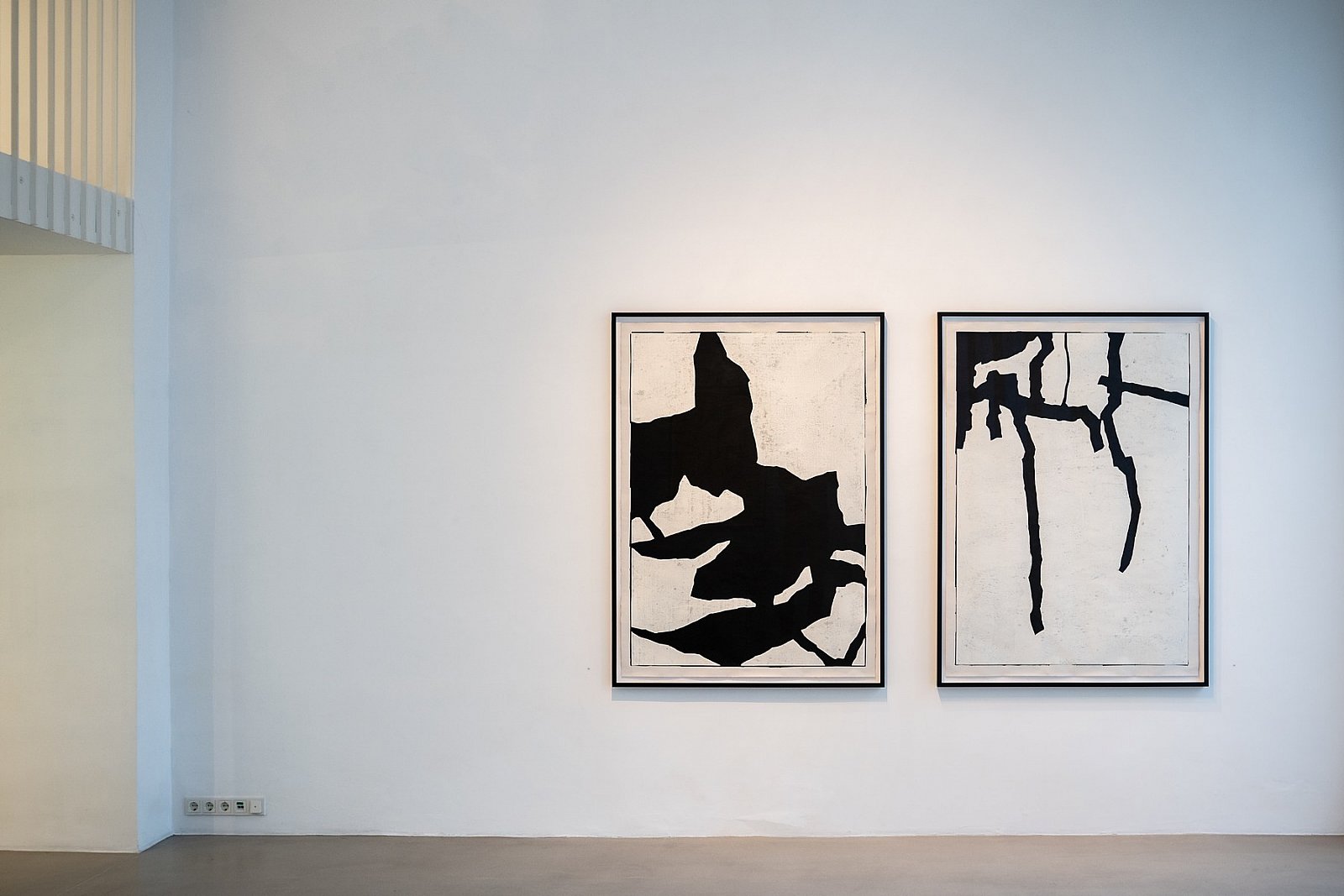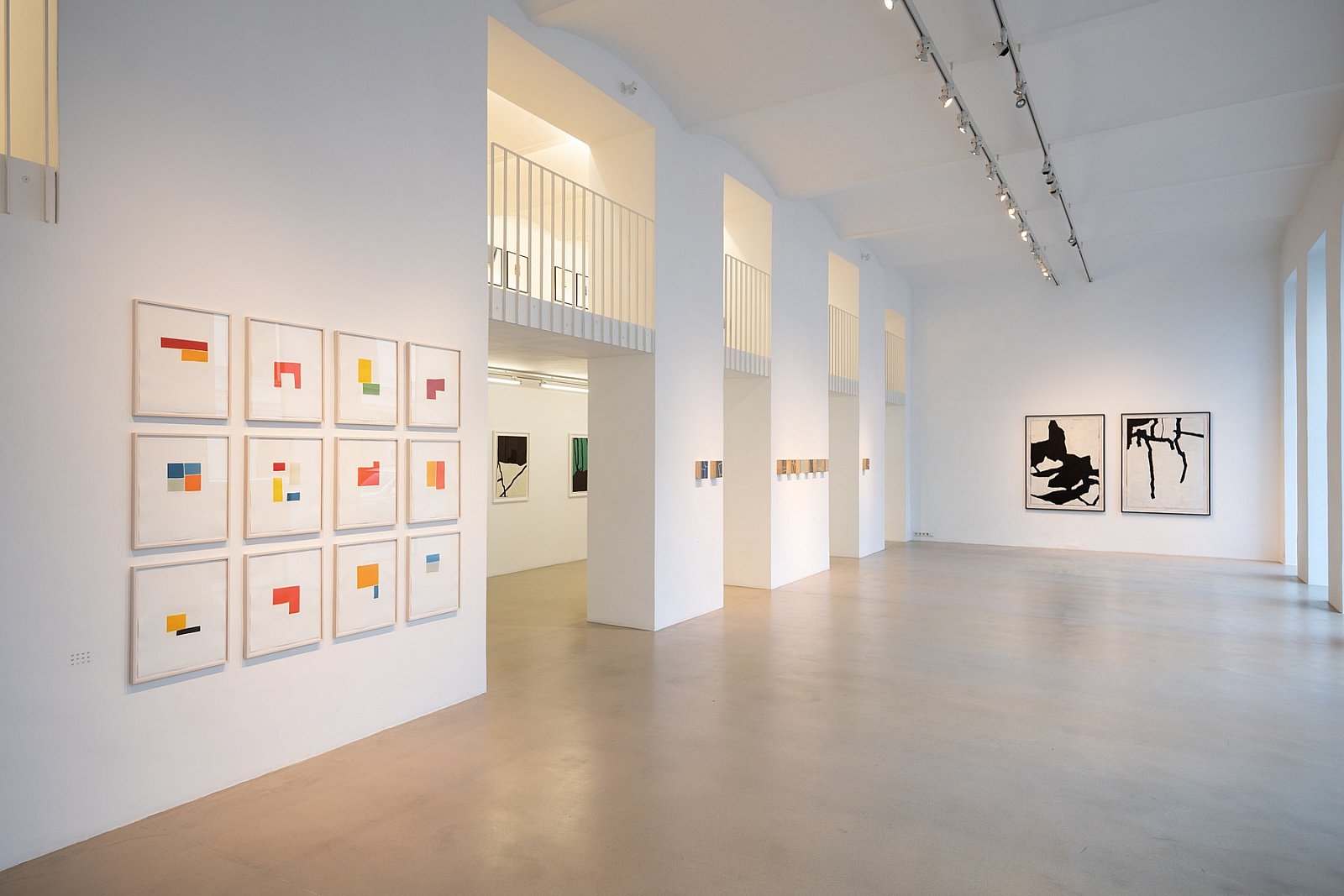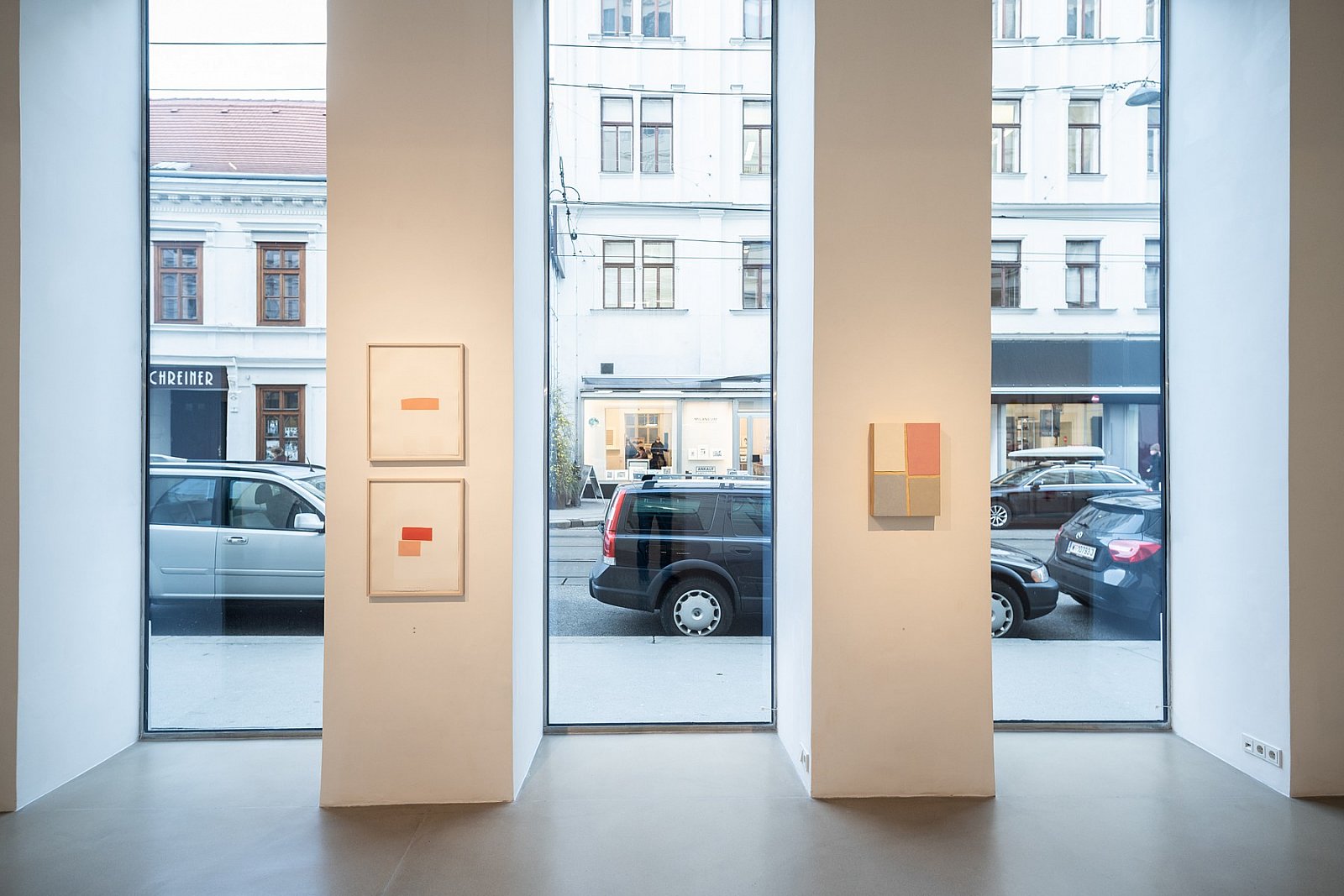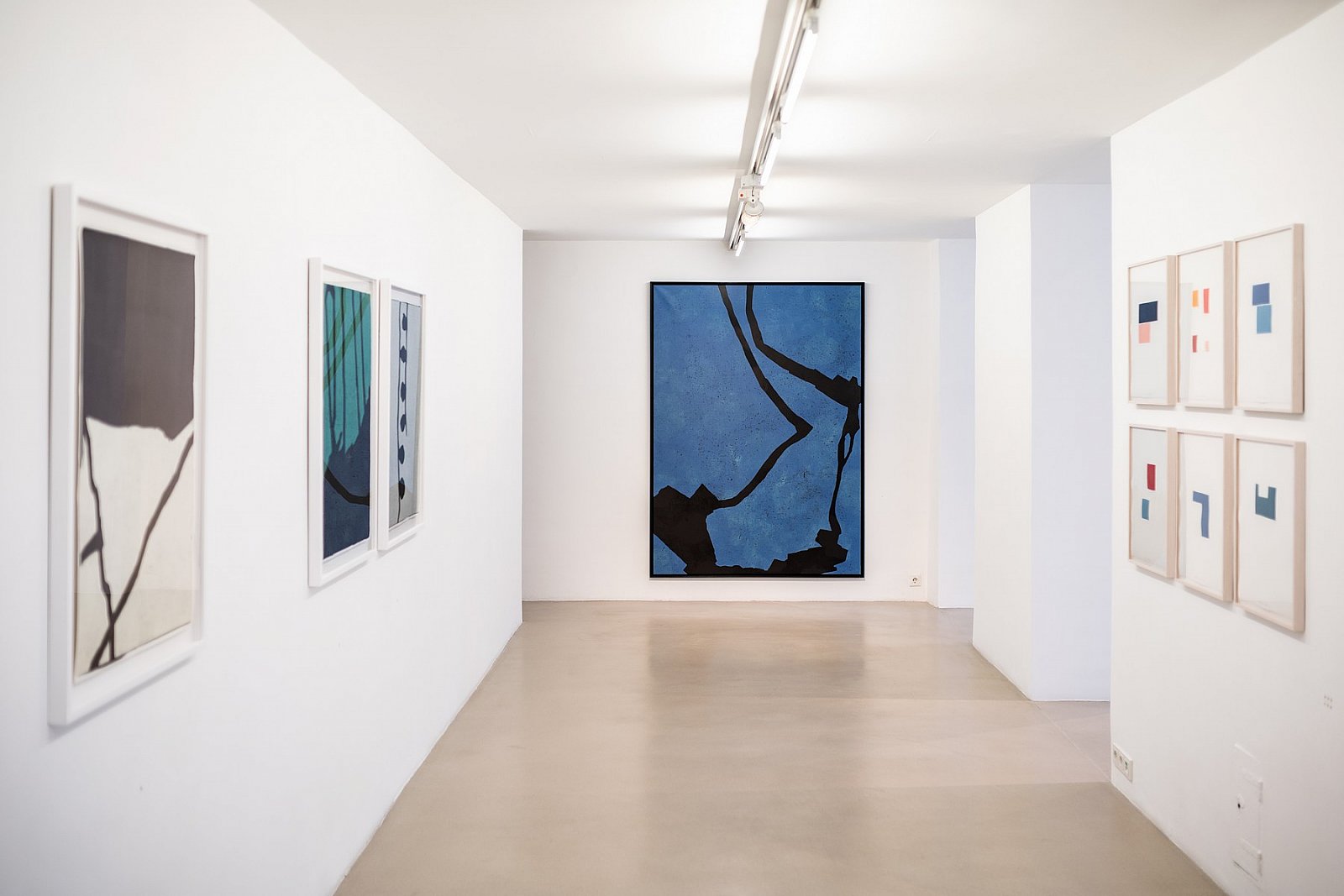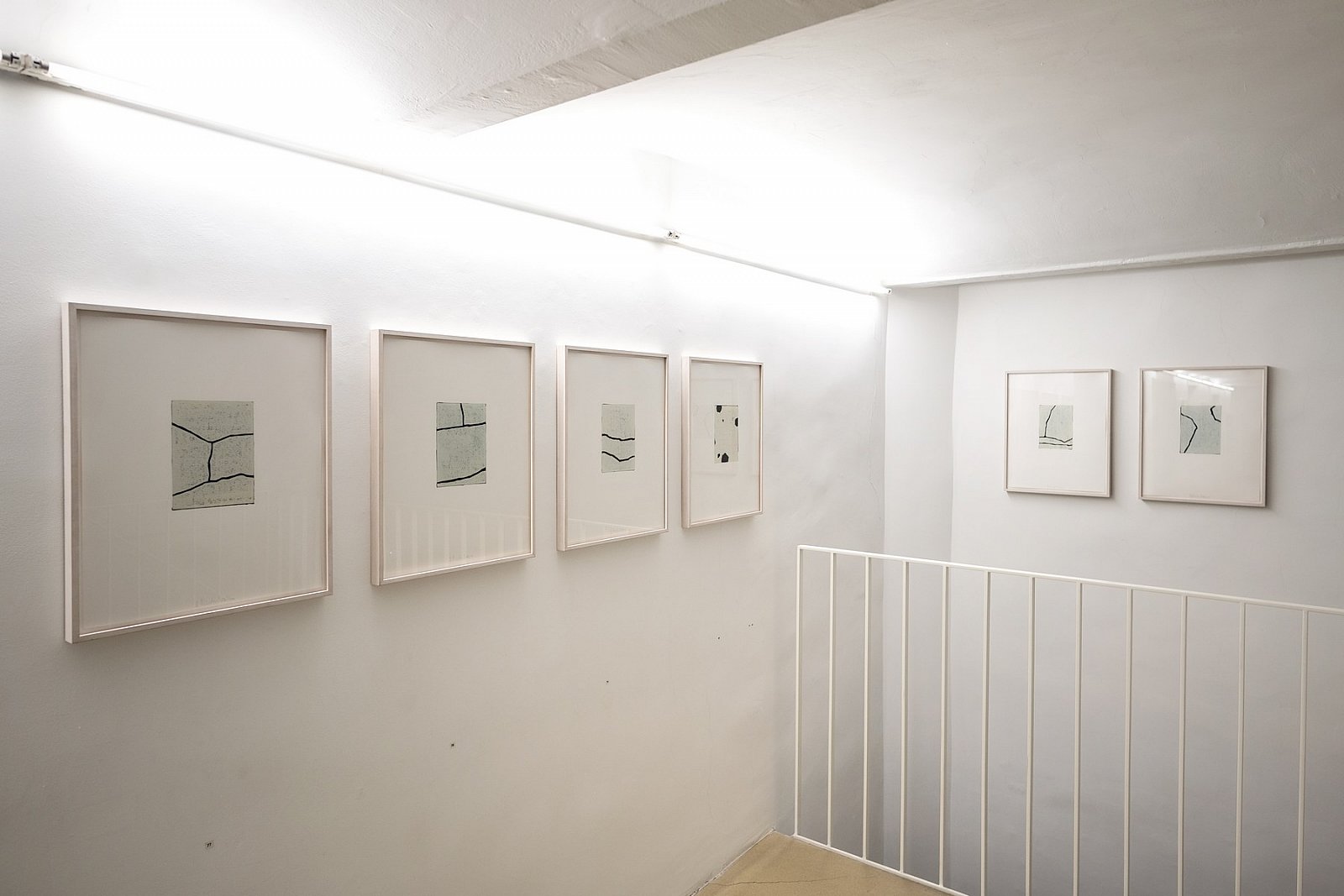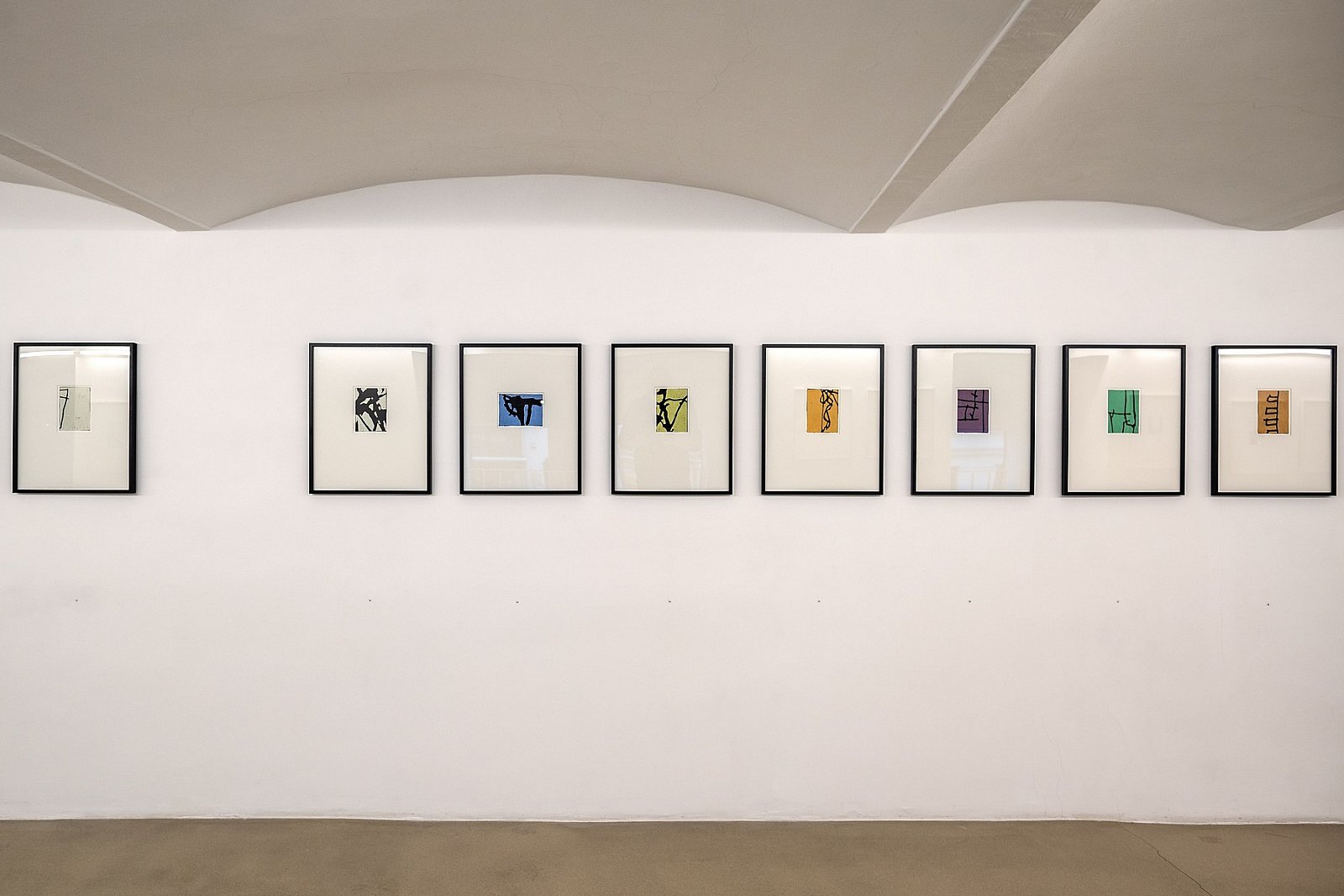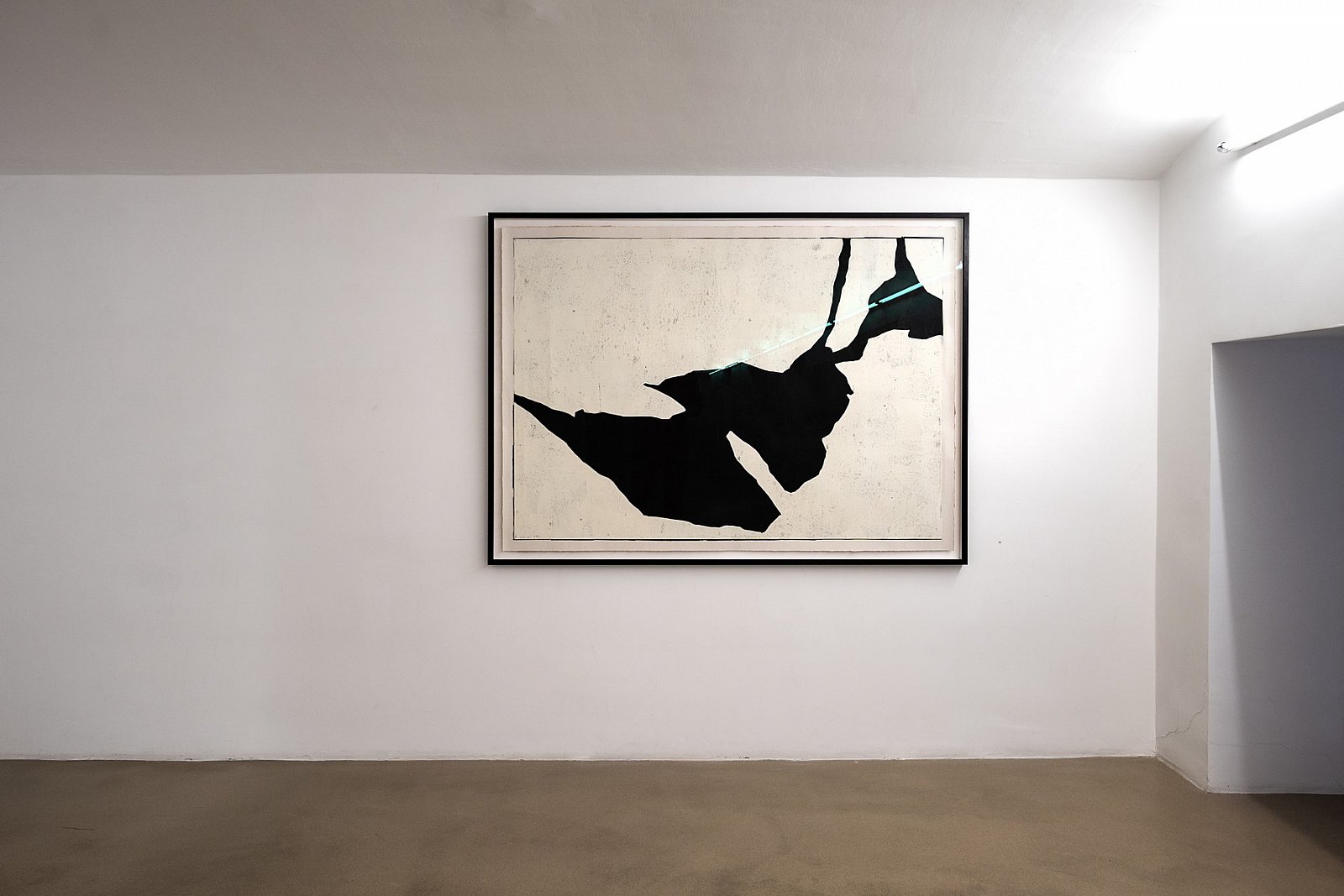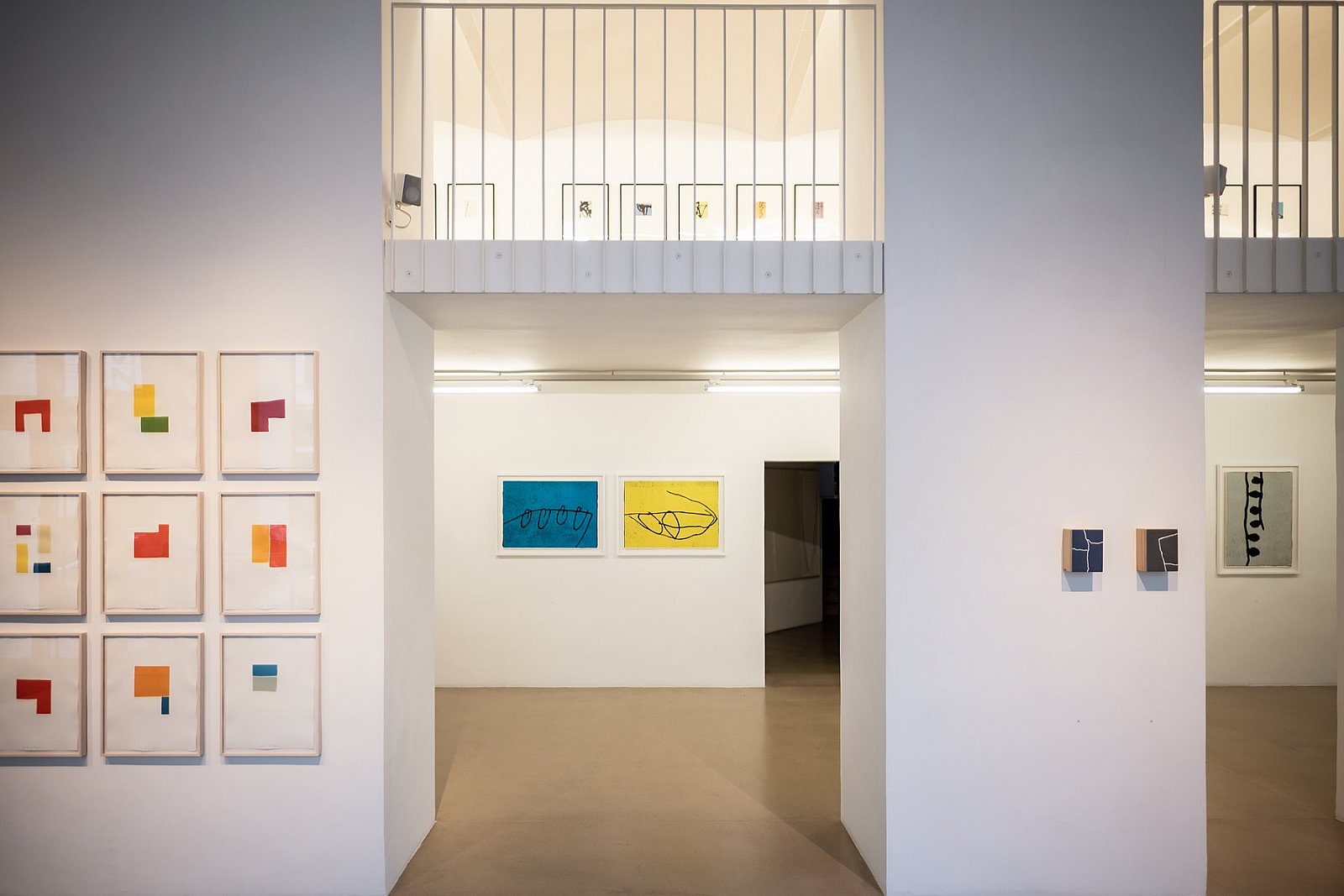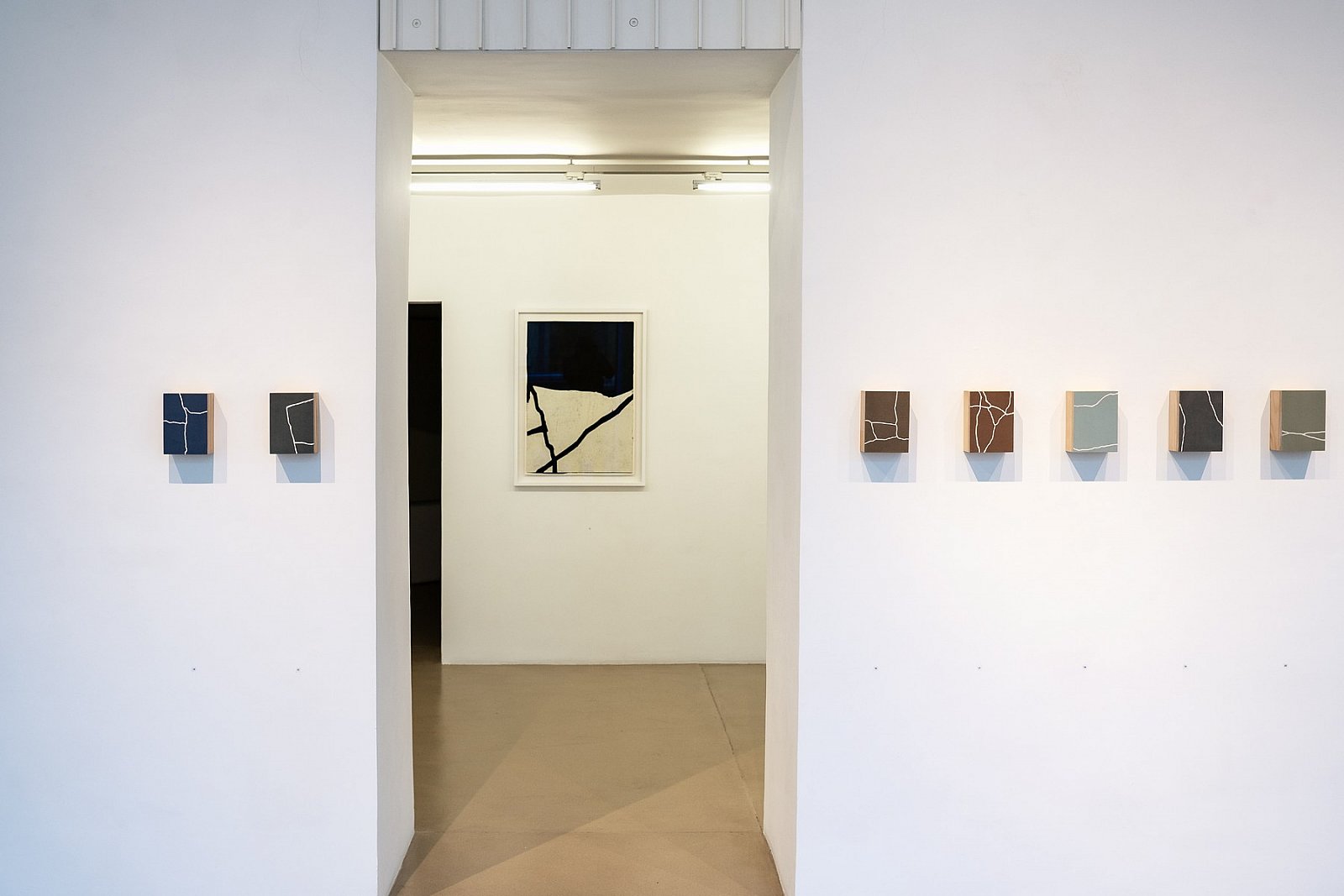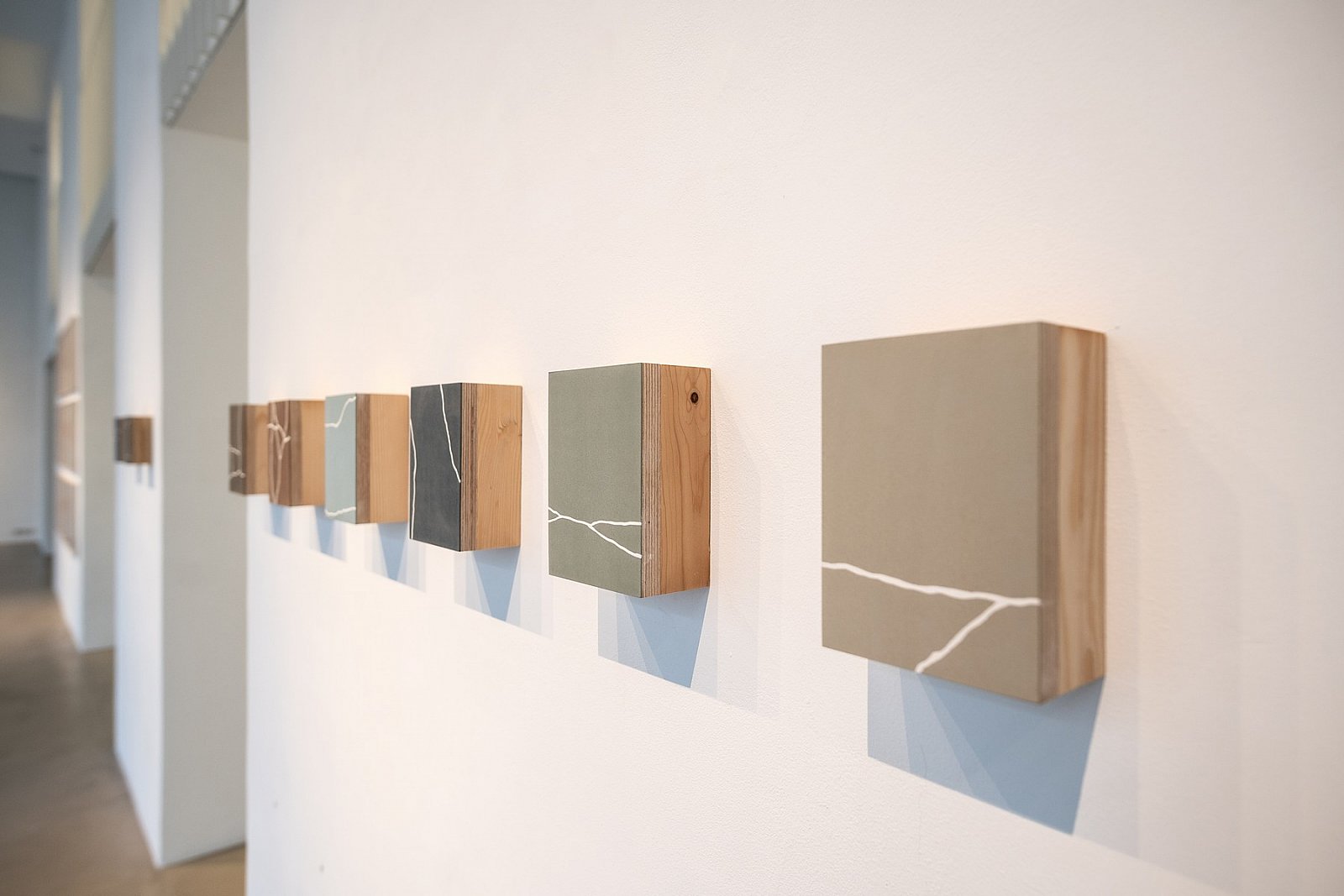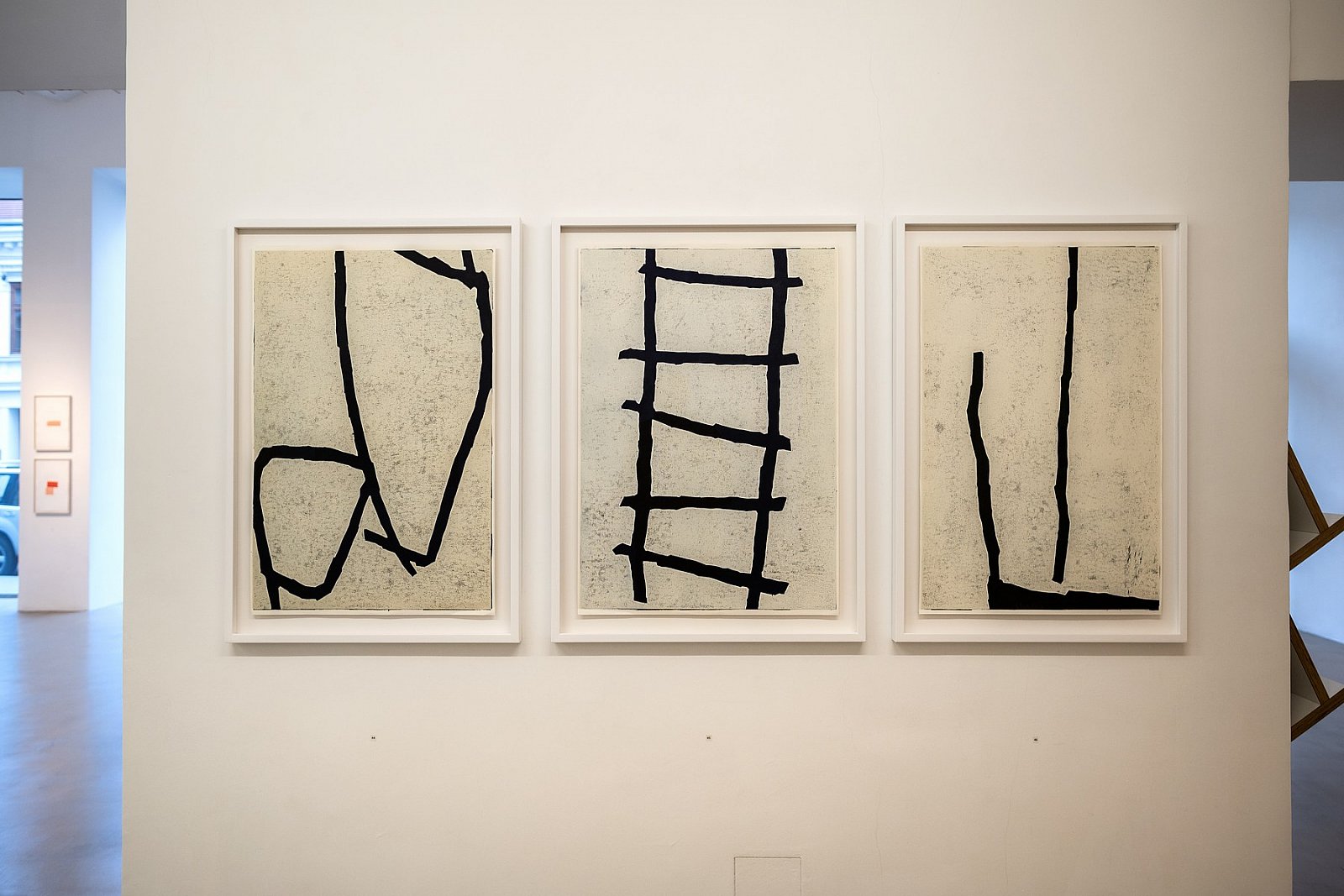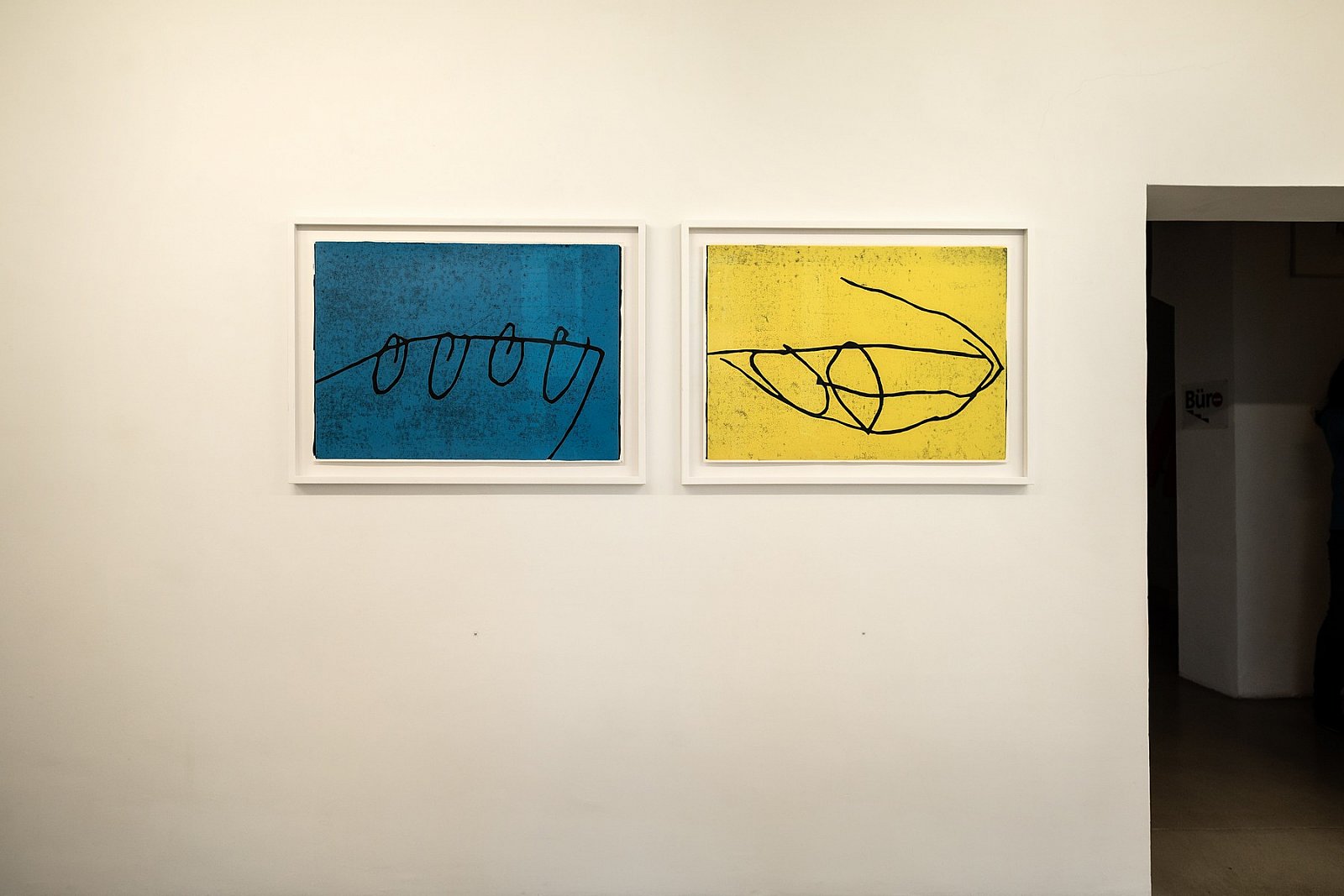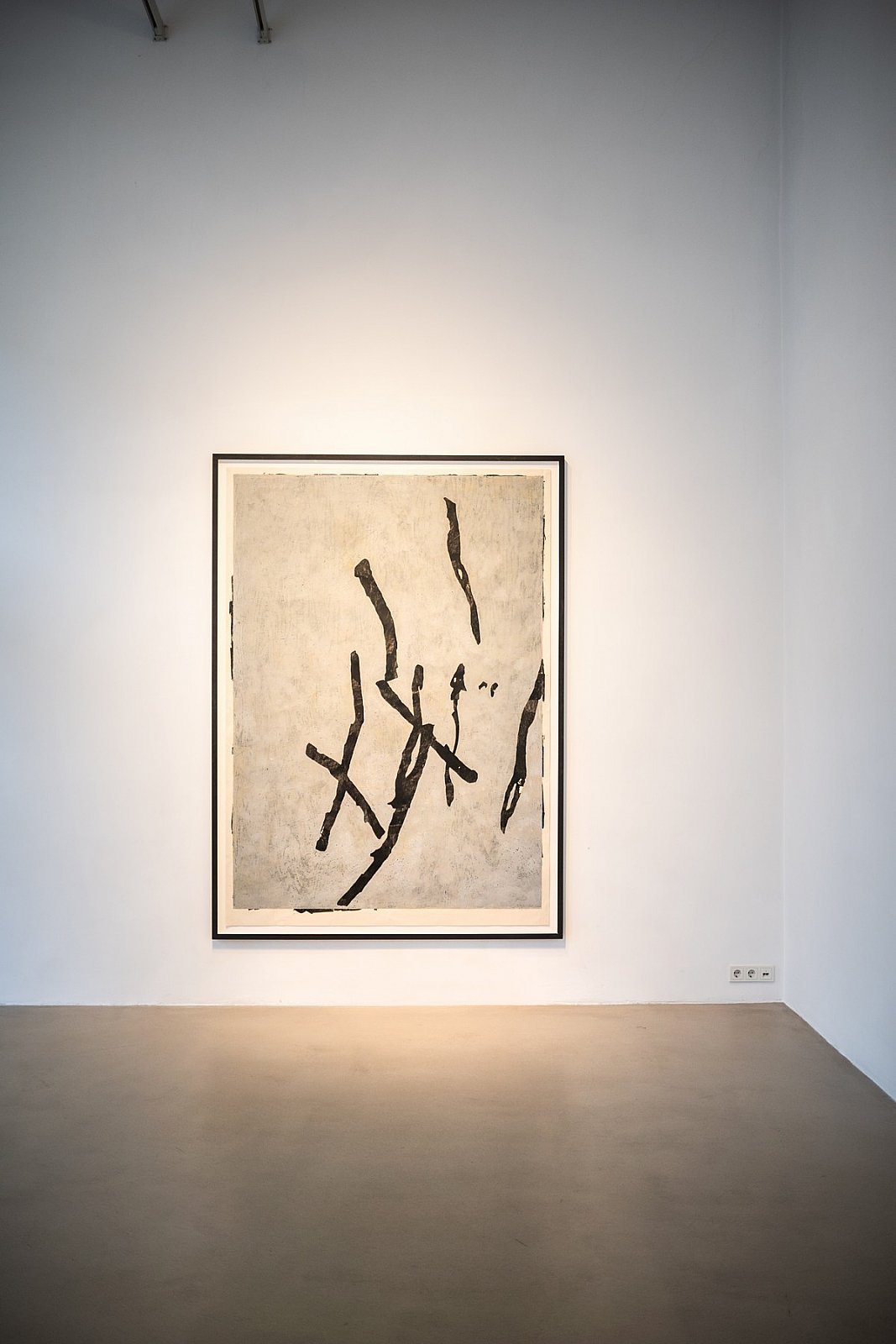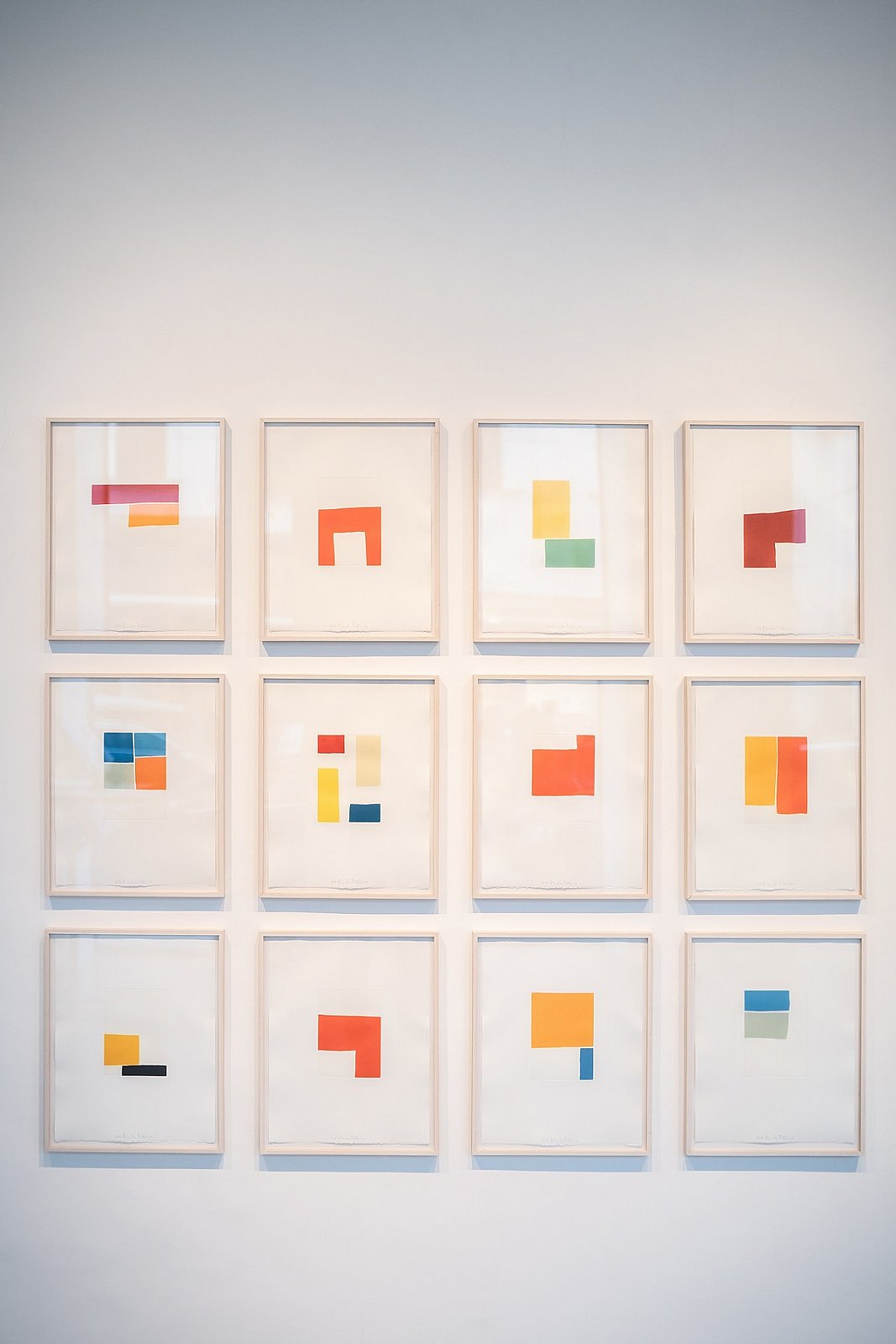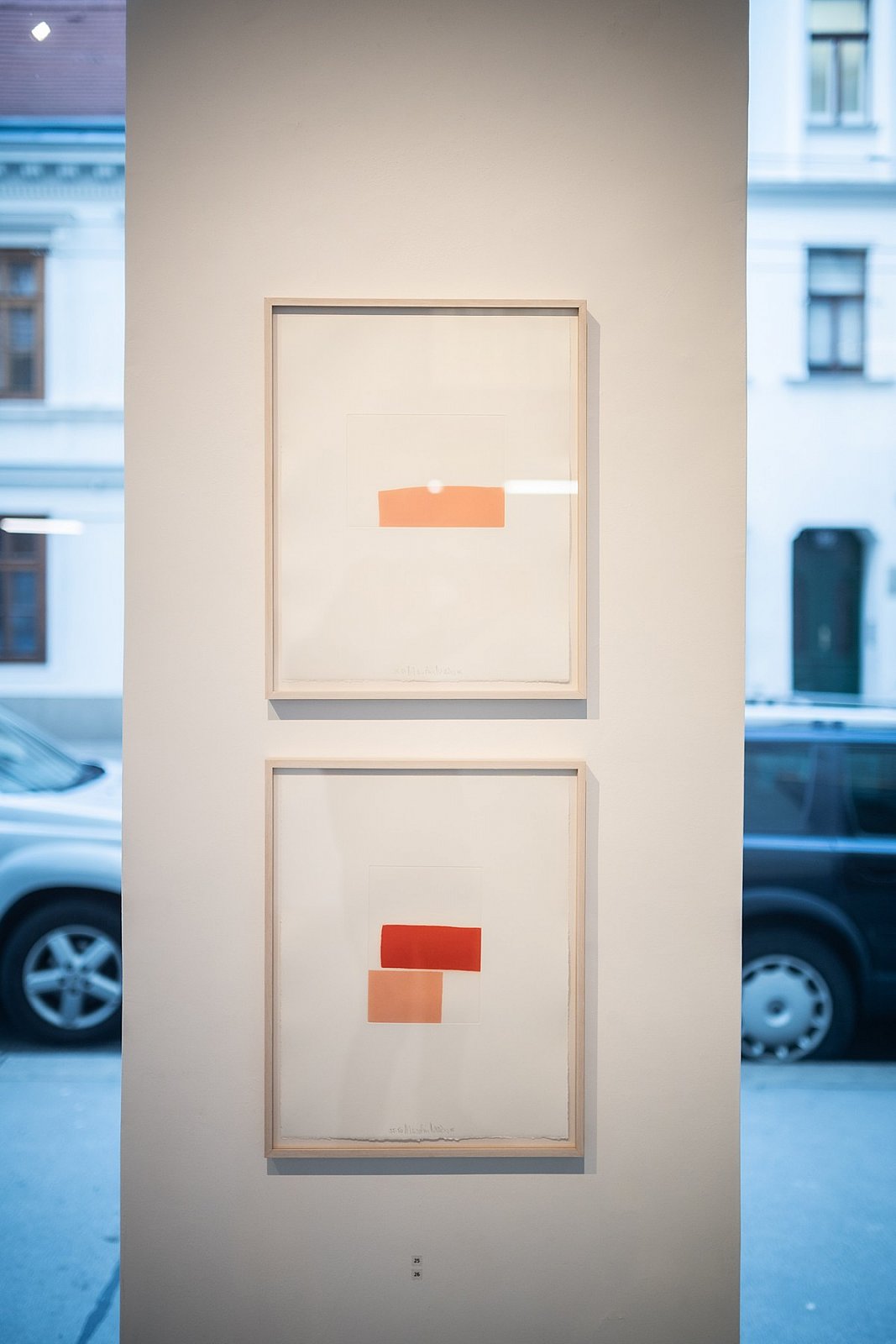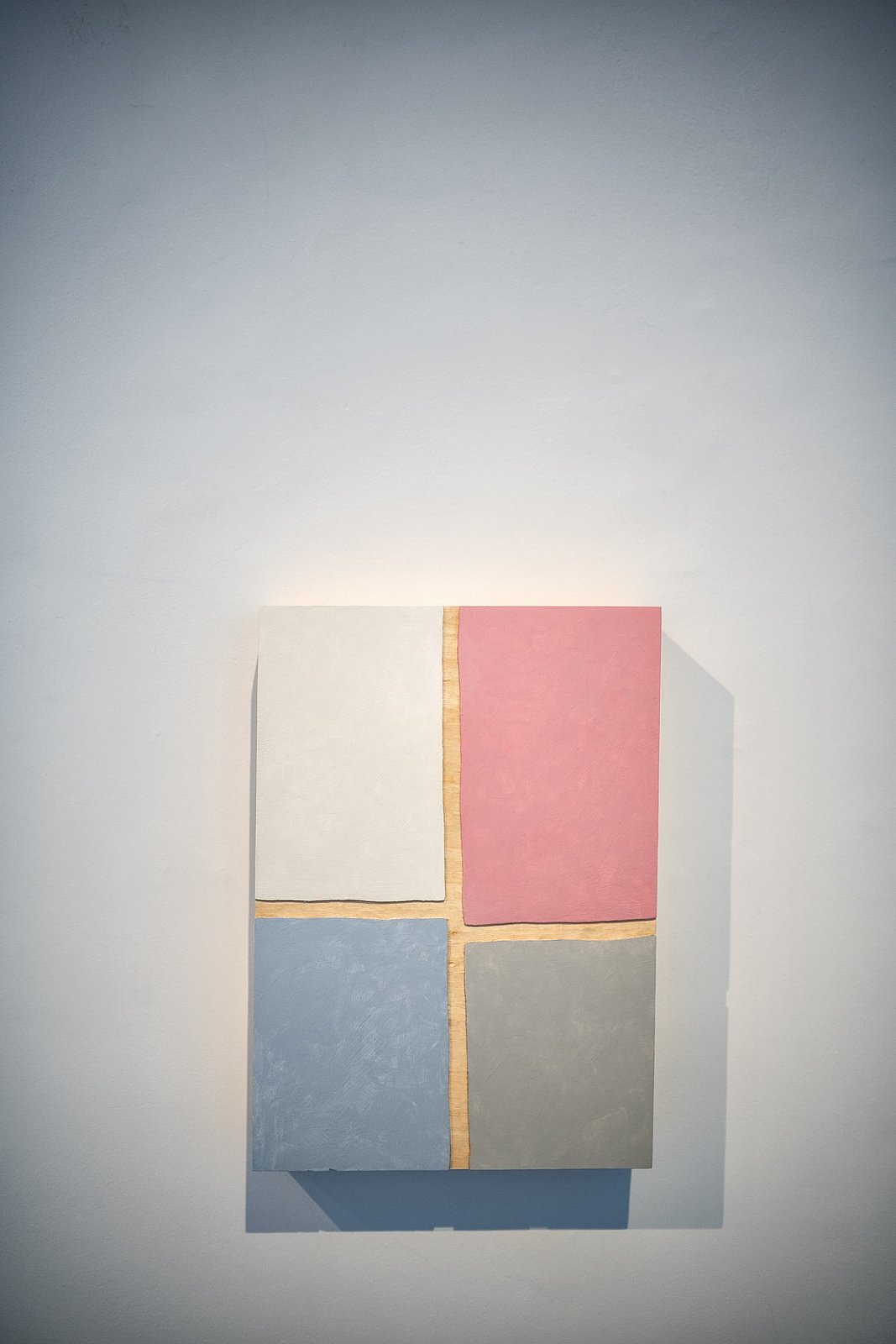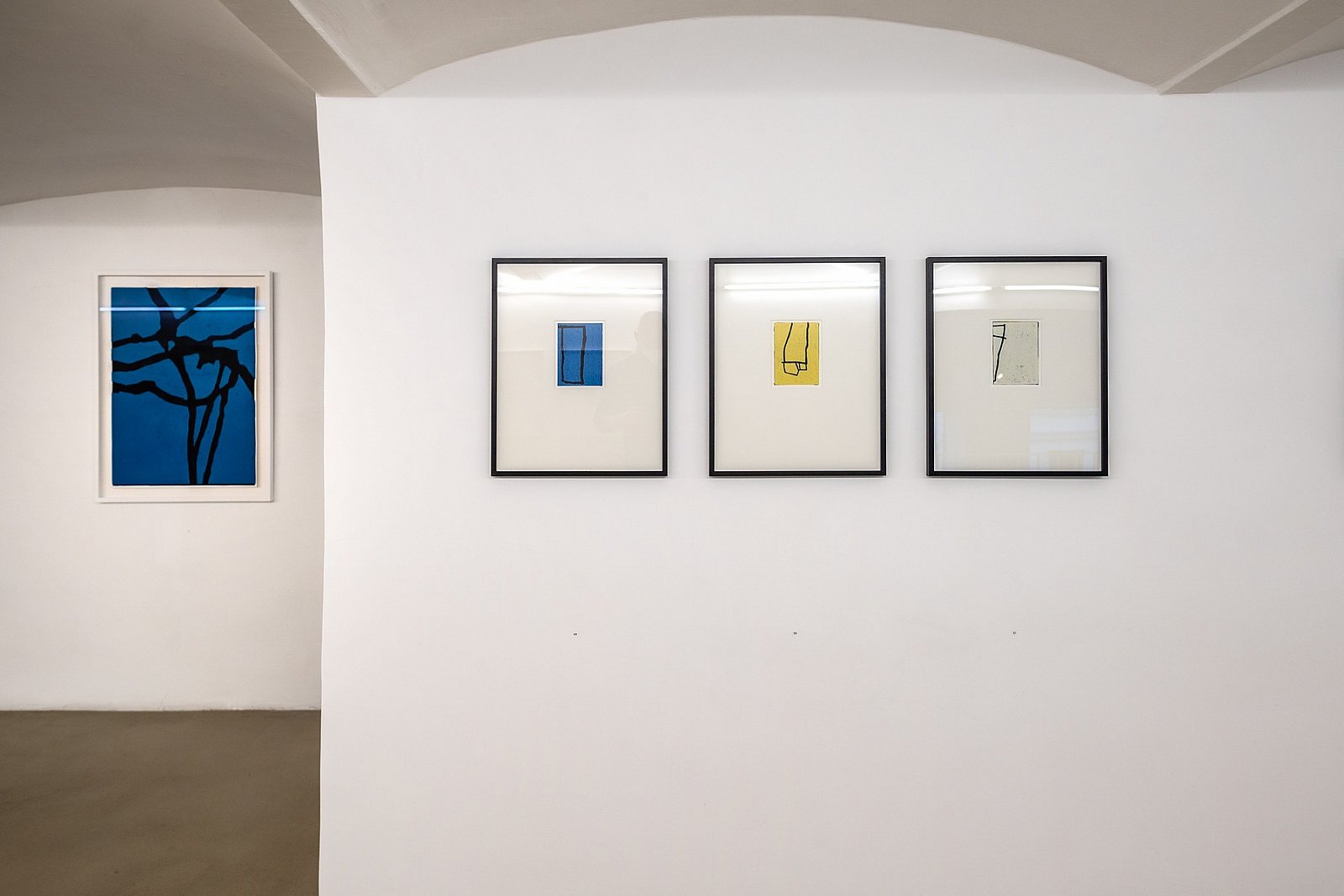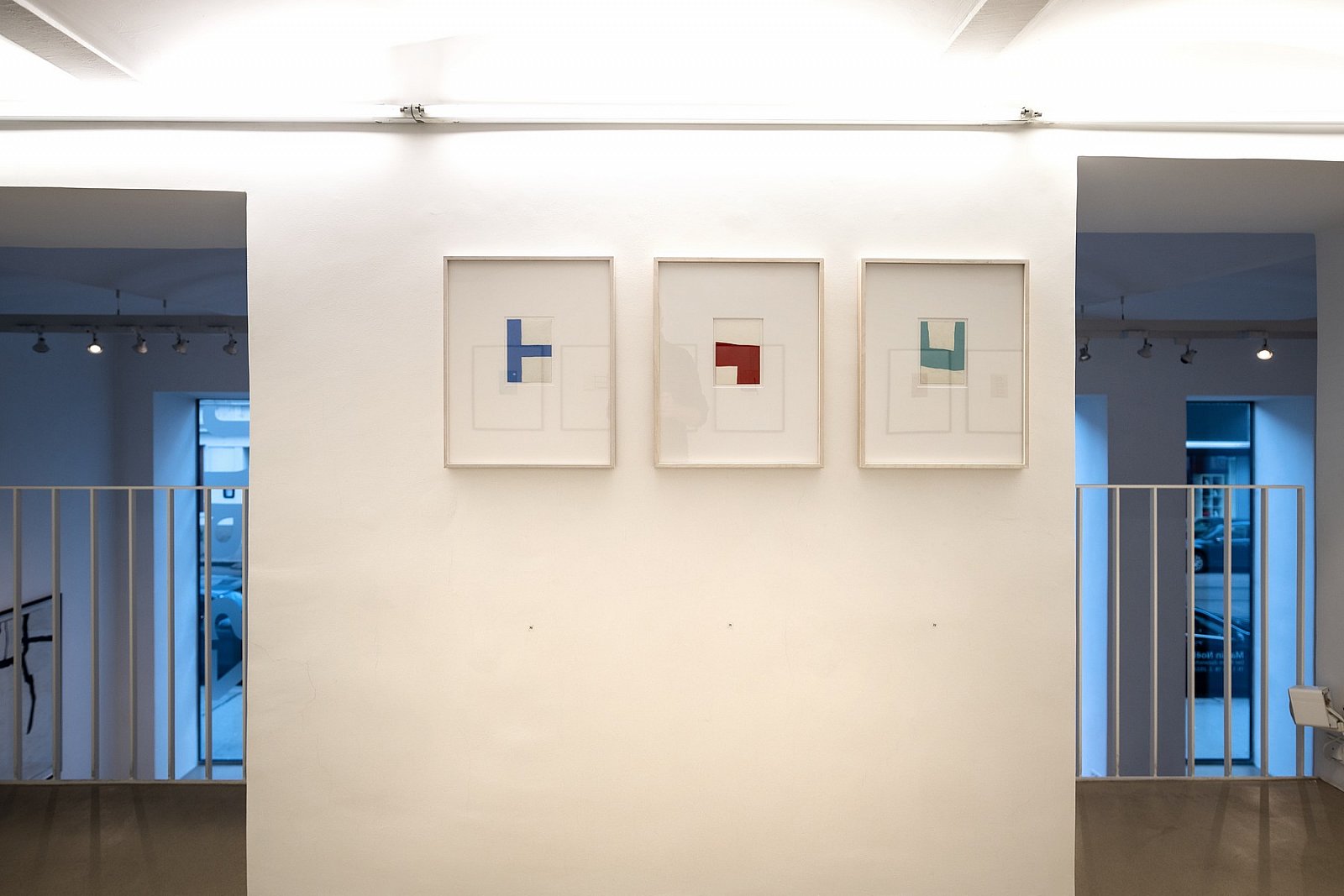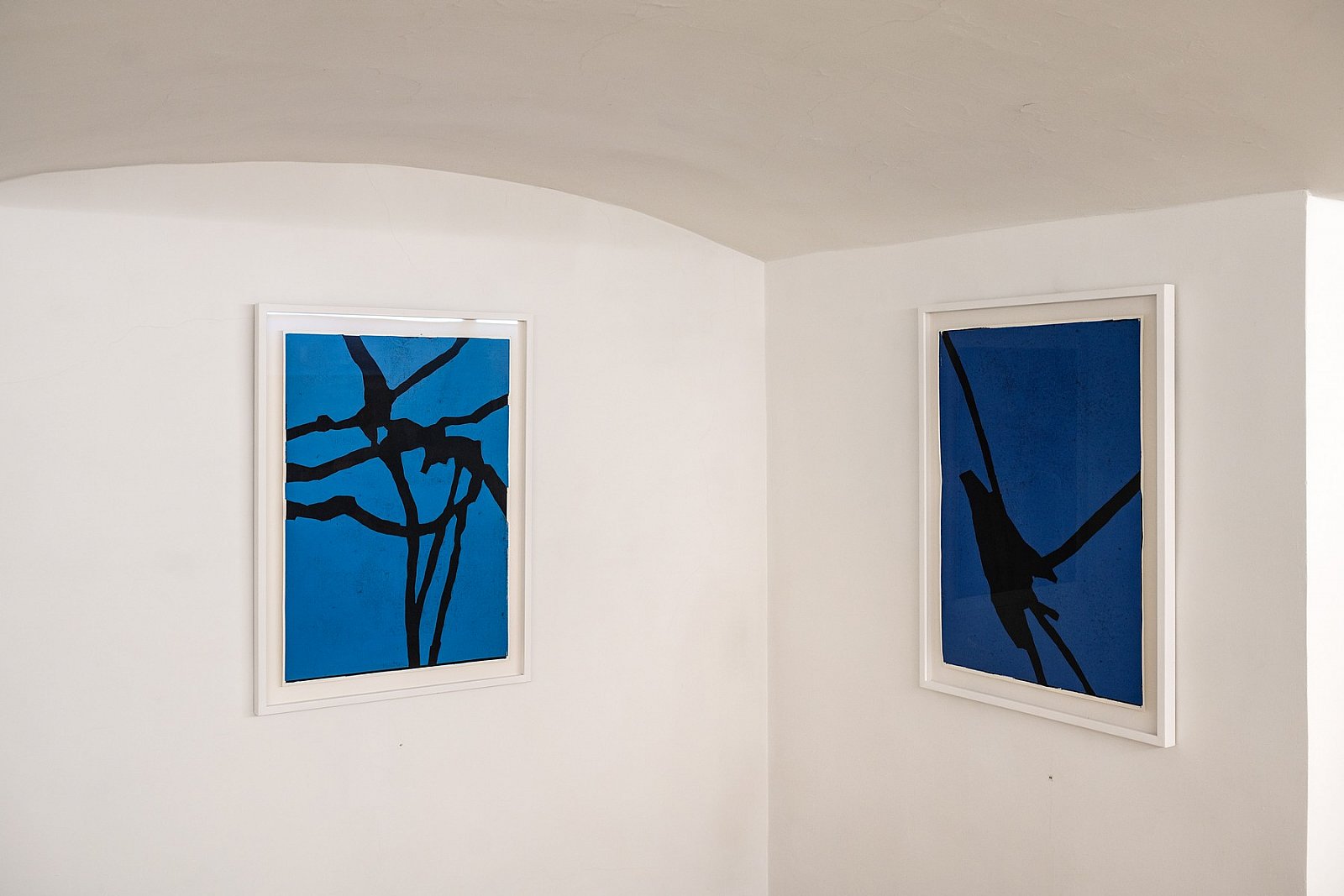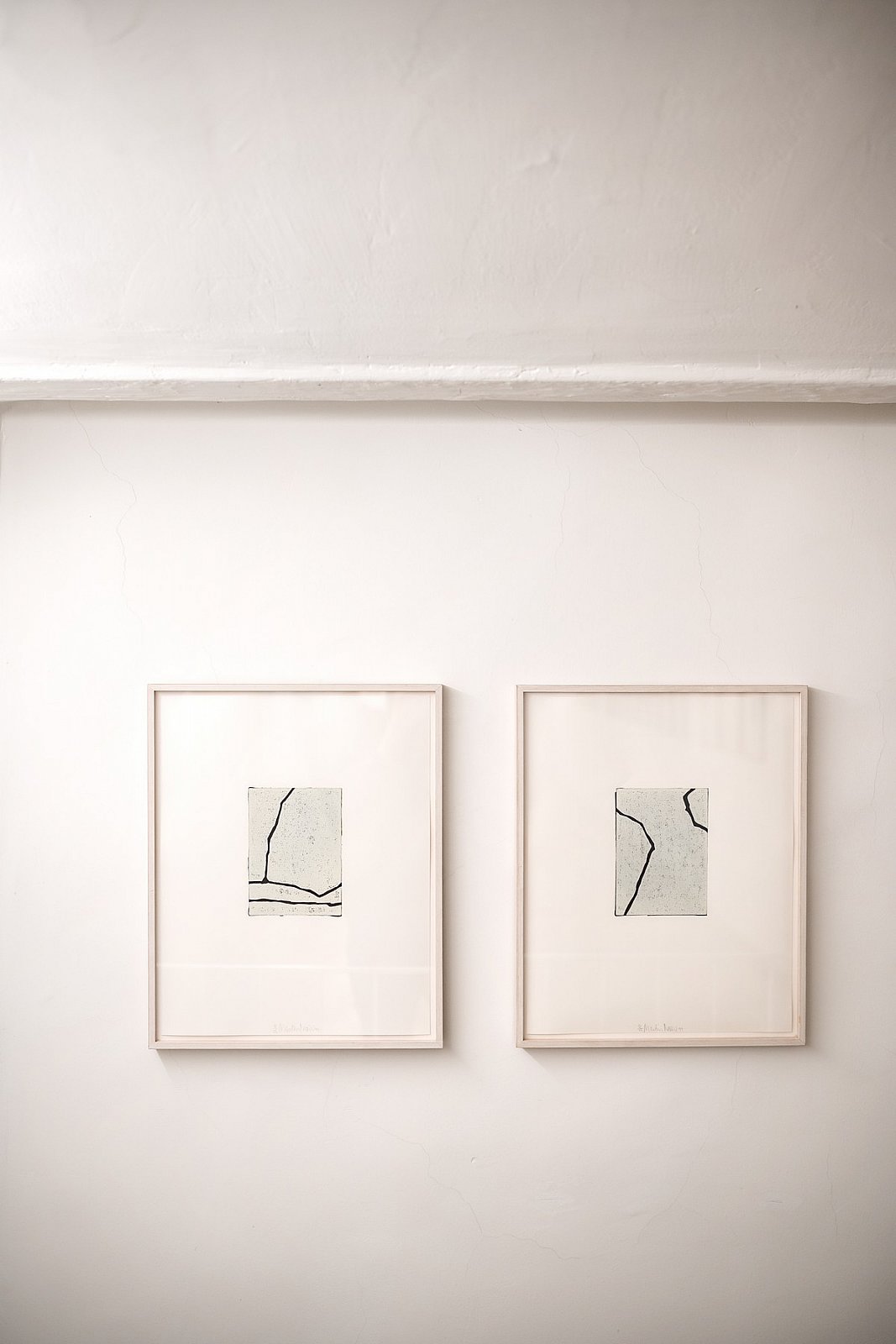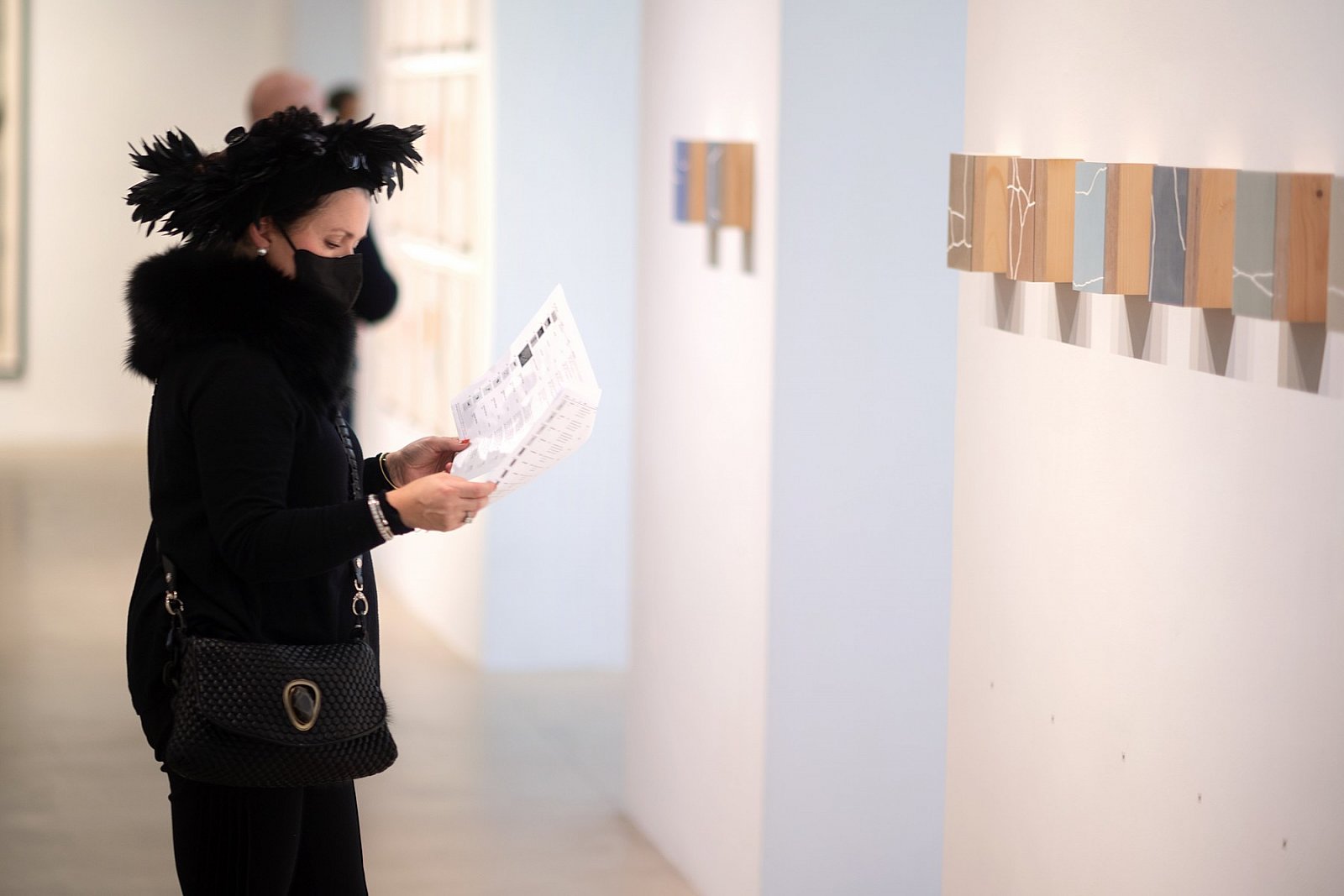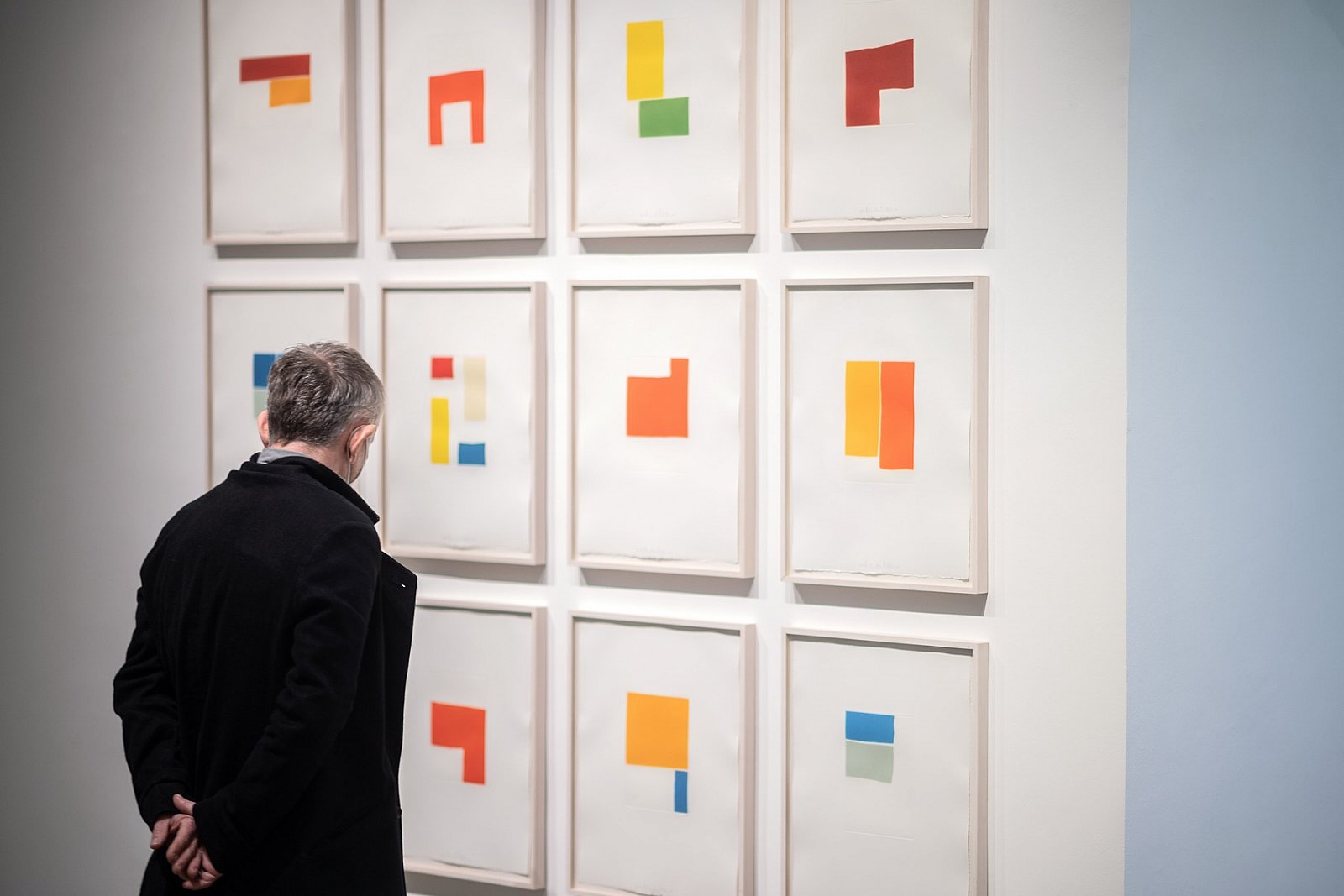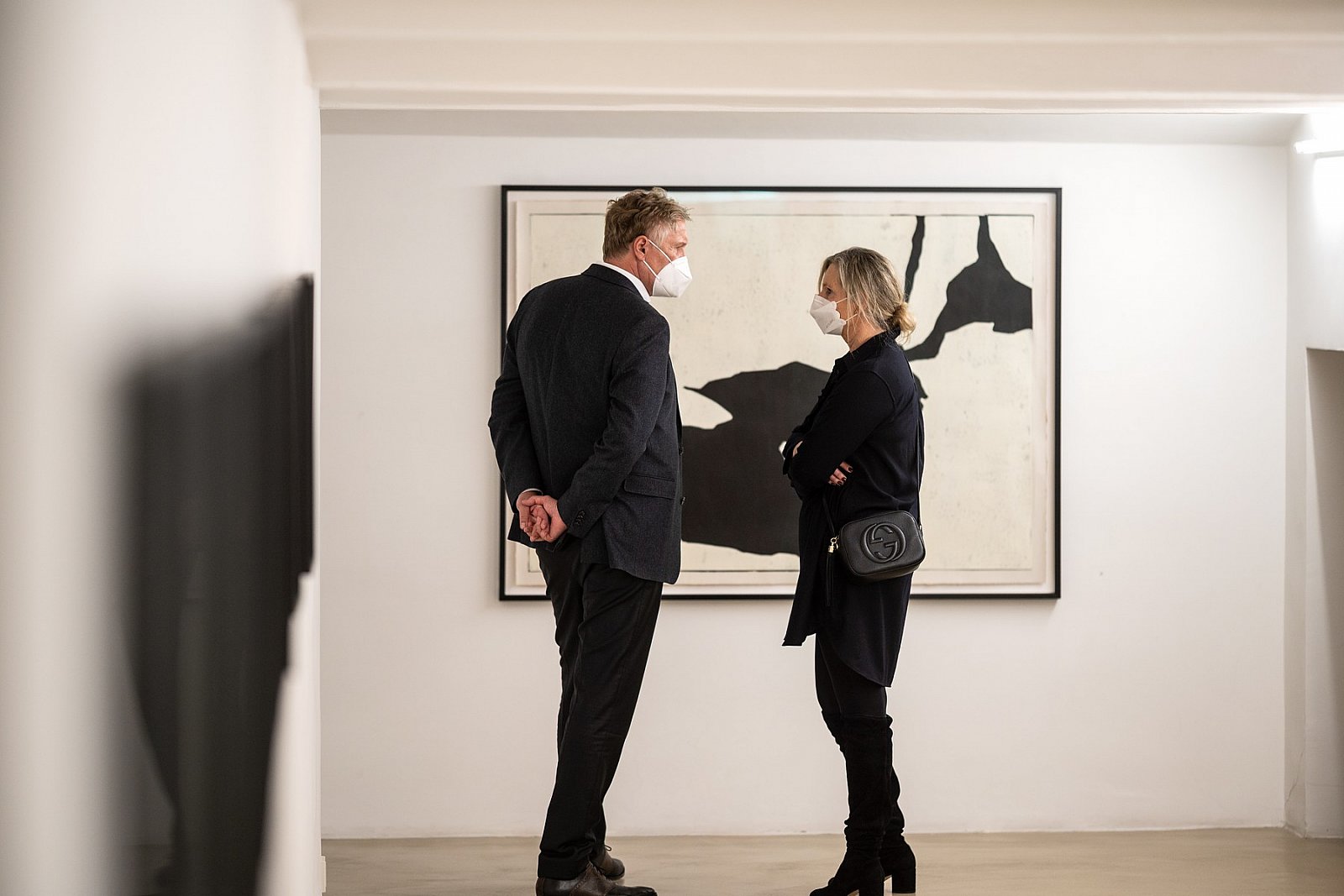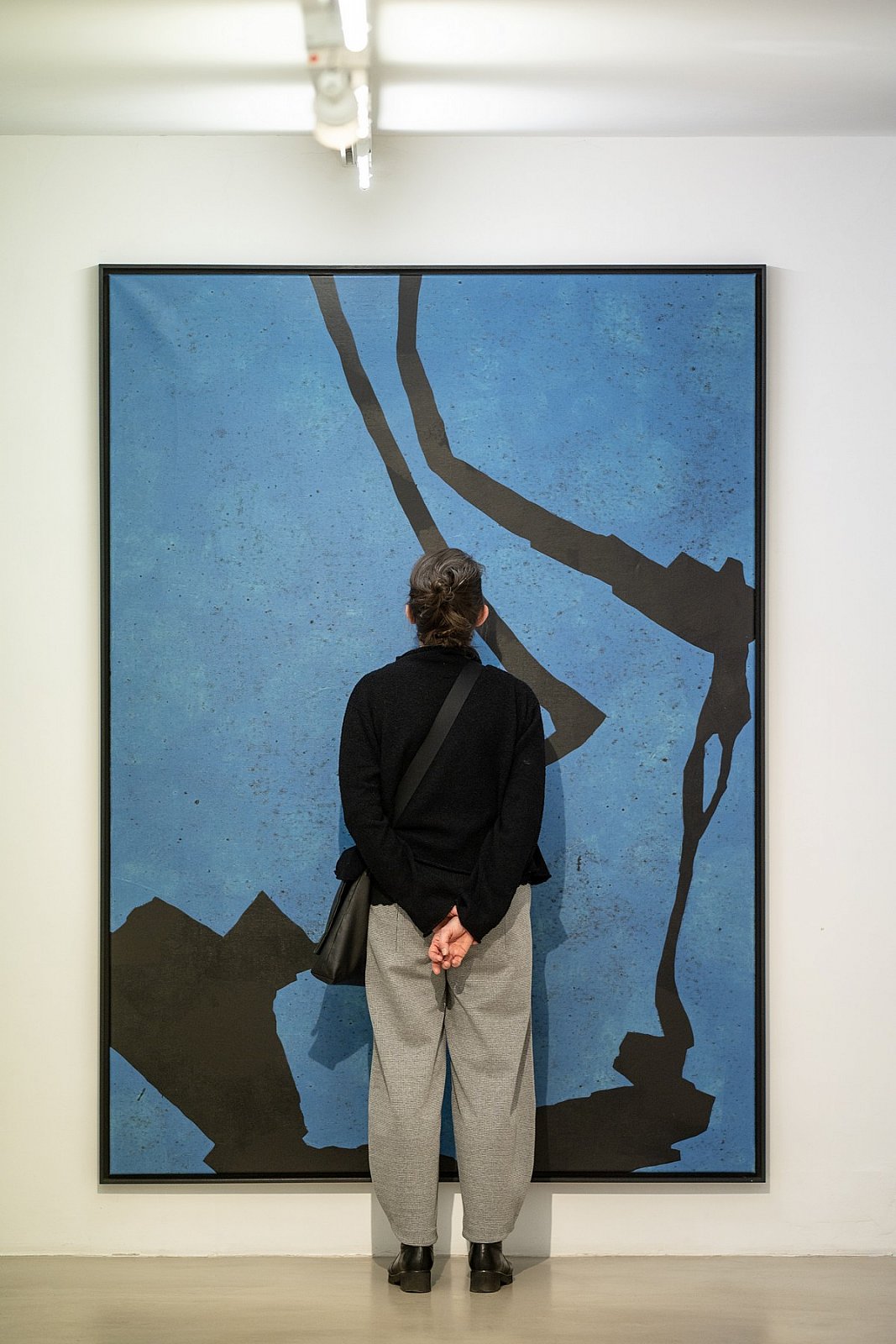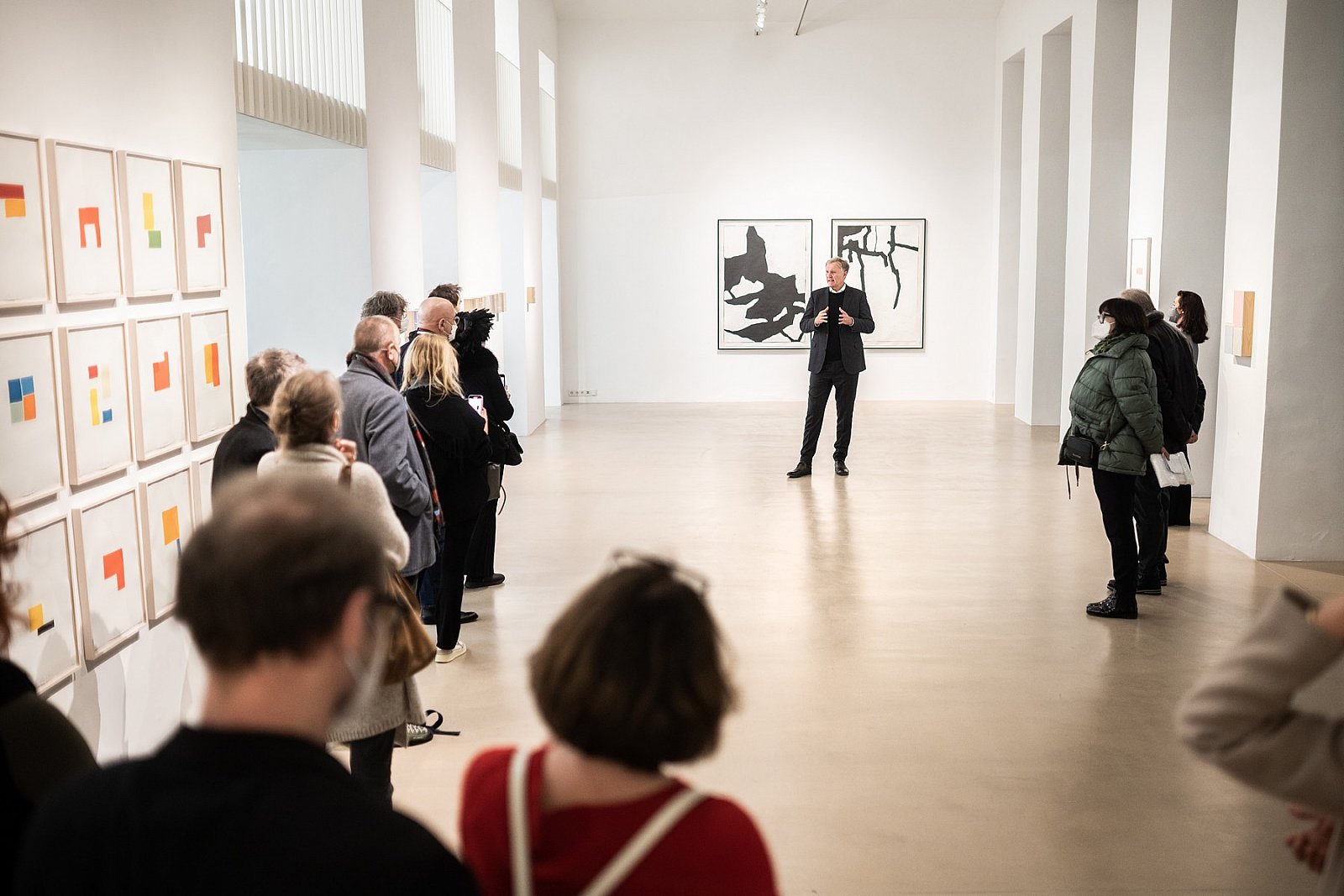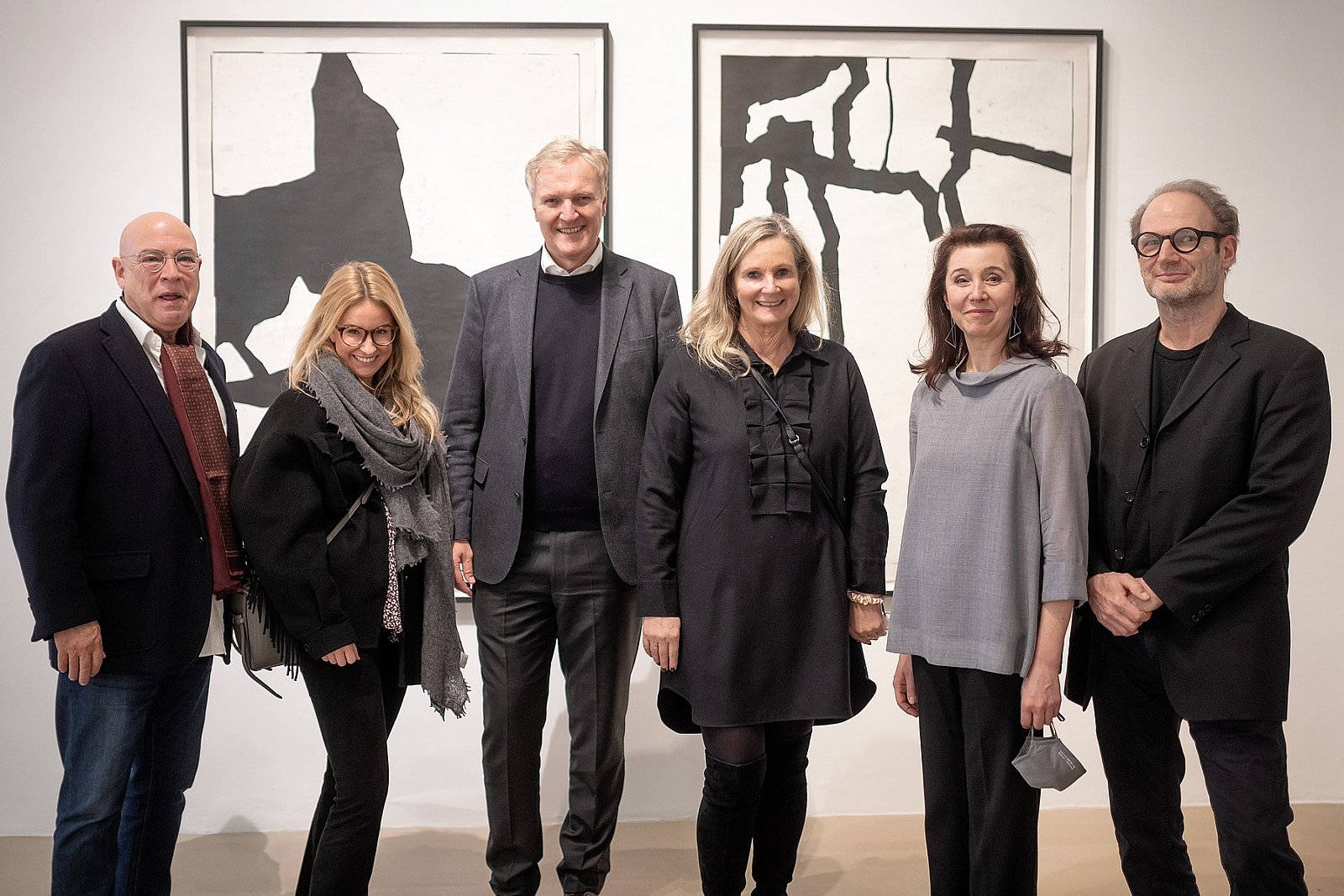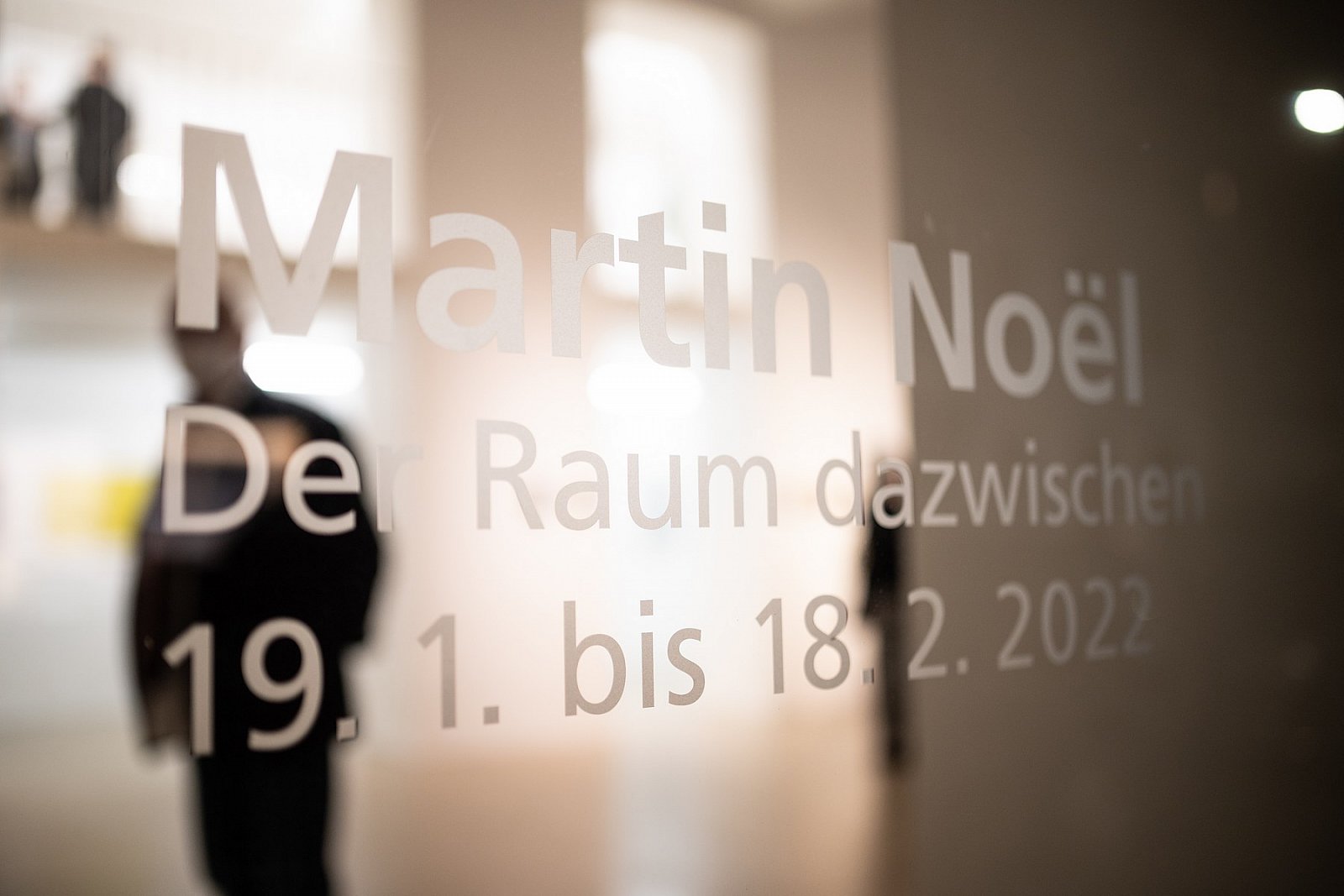 Martin Noël (1956 – 2010)
Exhibtion: 19/1/2022 – 18/2/2022
to the exhibition: Klaus Albrecht Schröder, director general Albertina Museum
---
The German artist Martin Noël has dedicated a significant part of his work to woodcut or linocut. What distinguishes him from traditional letterpress art is the radical reduction of his abstractions. For example, a meandering line cut into space from right to left is enough for him to charge the vertical format with stimulating tension. A tension that inevitably transfers itself to the surrounding environment.
Cracks, puttied fractures or floral shadow plays on walls or on the floor were Noël's sources of inspiration. Actually everyday trivia. The motifs cut by means of burins captivate due to their vibrant lightness. The lines engraved in this way are the spaces, like canyon-like trenches, between the color fields printed by hand. The expressive topology of the printing block is continued impressively in the printed work, even acquiring a painterly signature through the grain of the wood and the mixture of printing ink, oil paint and pigments.
Parallel to a large retrospective at the Albertina, zs art galerie presents work cycles by Martin Noël from his middle creative phase.
Biography Martin Noël