---
Lyrical Purism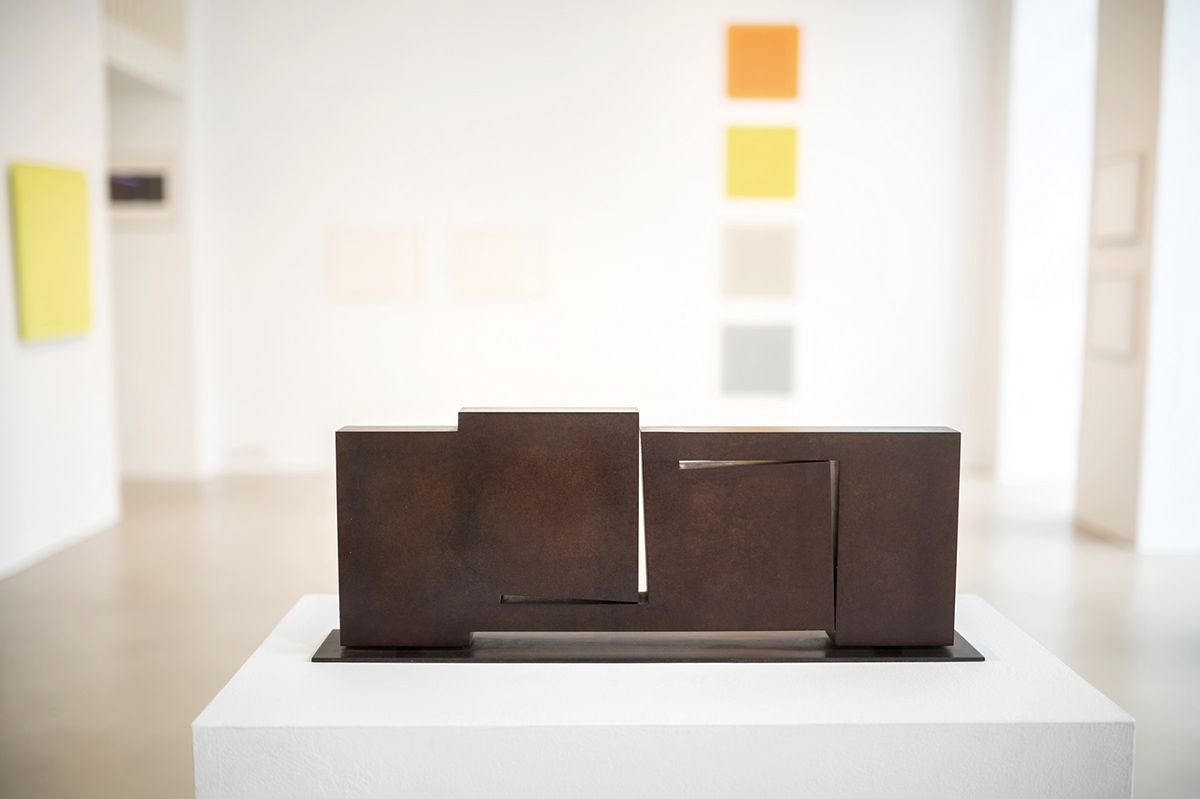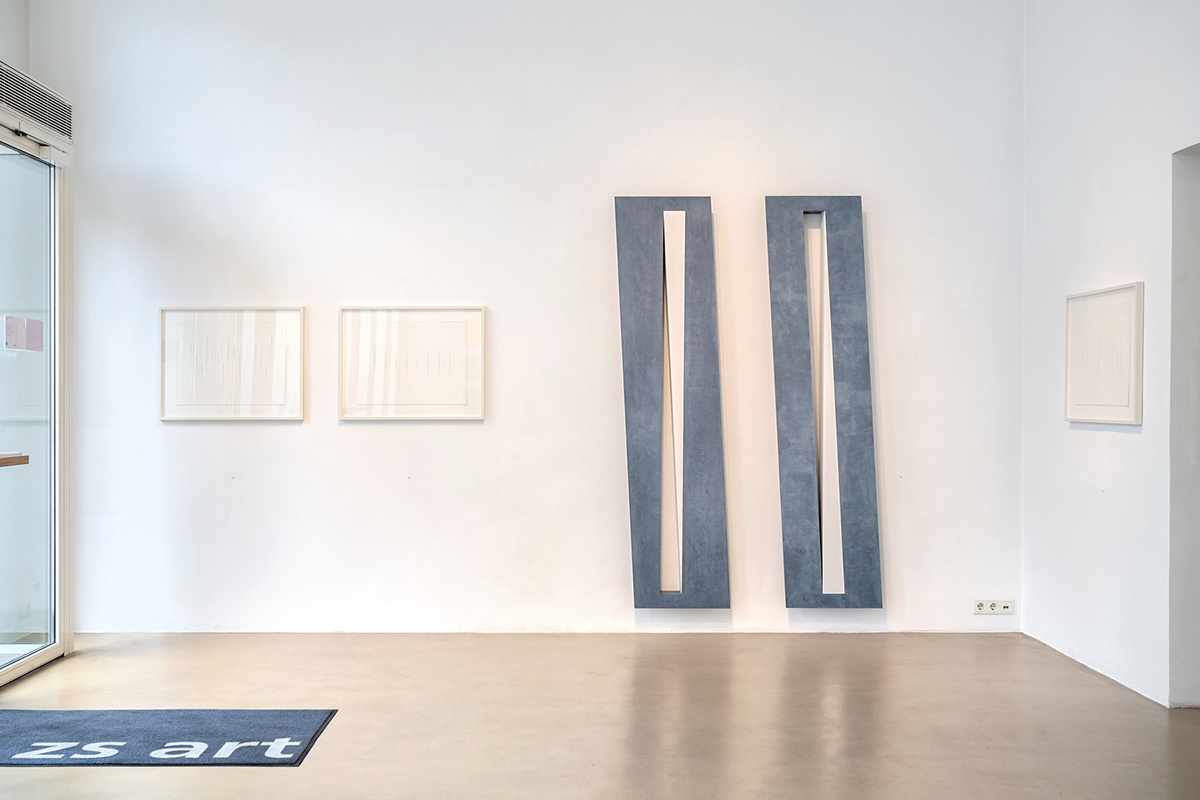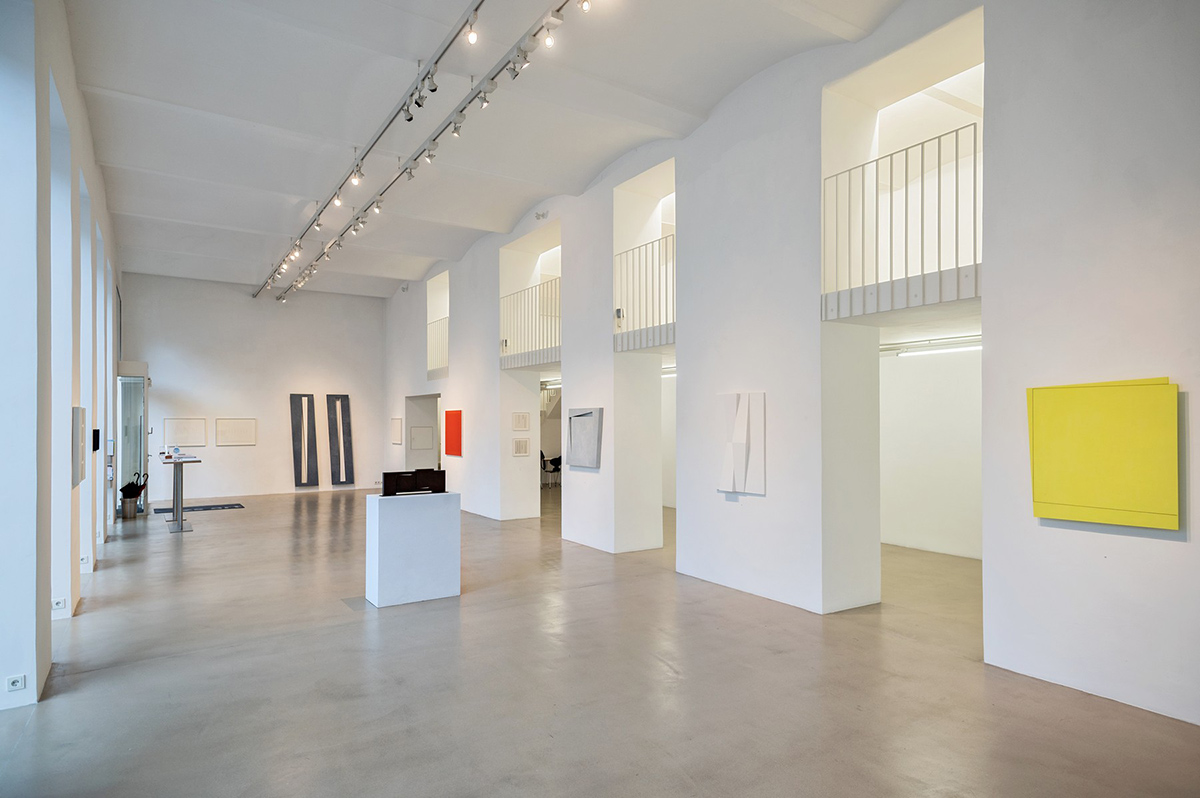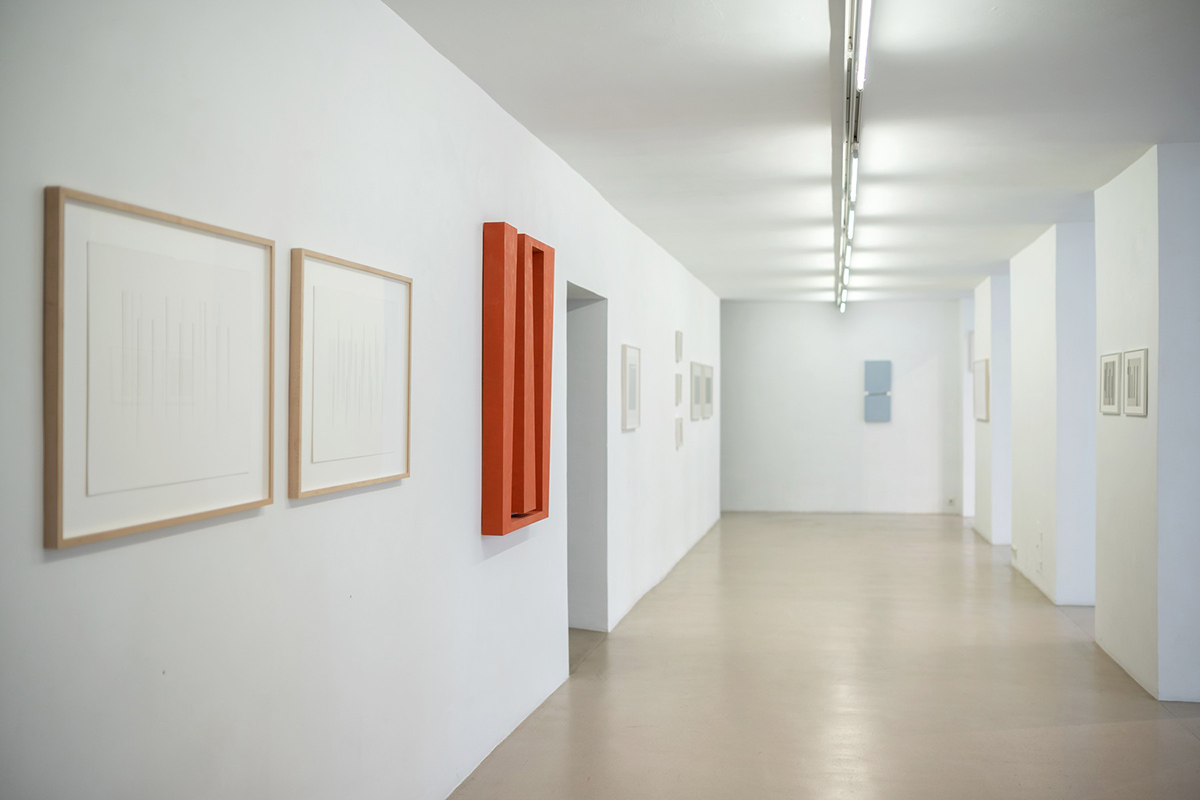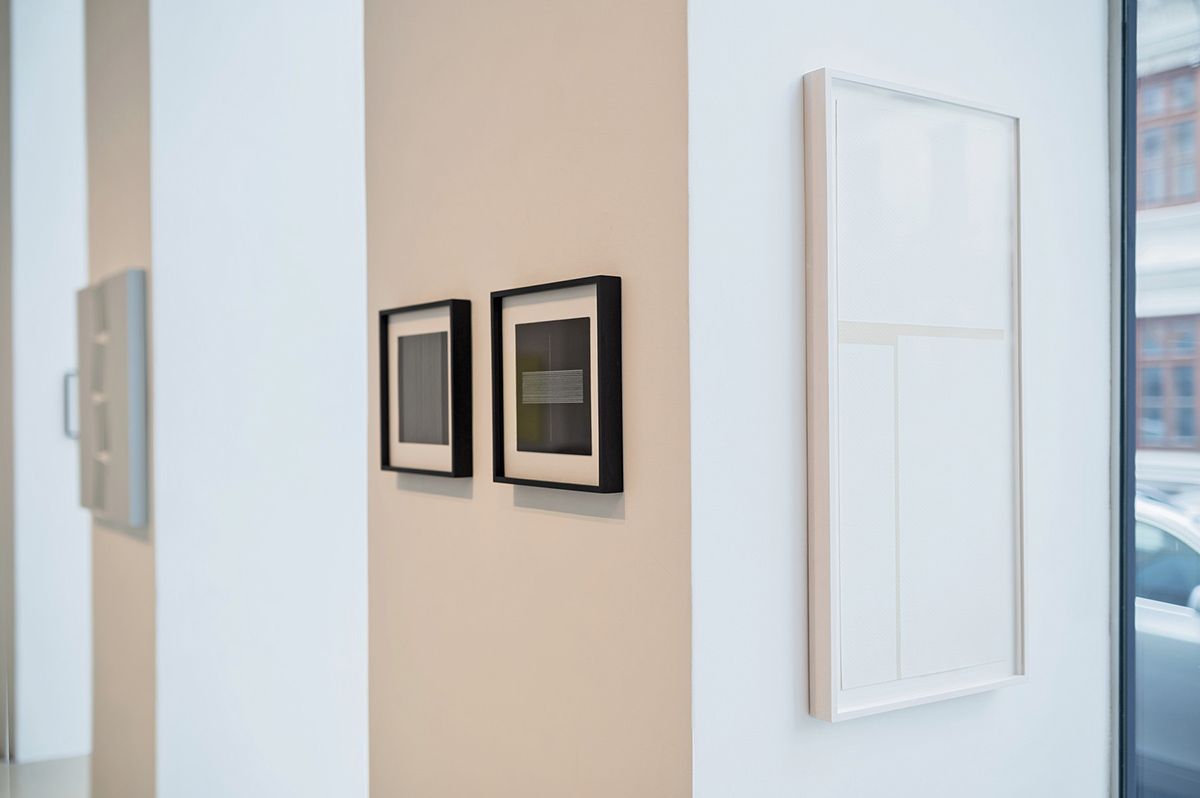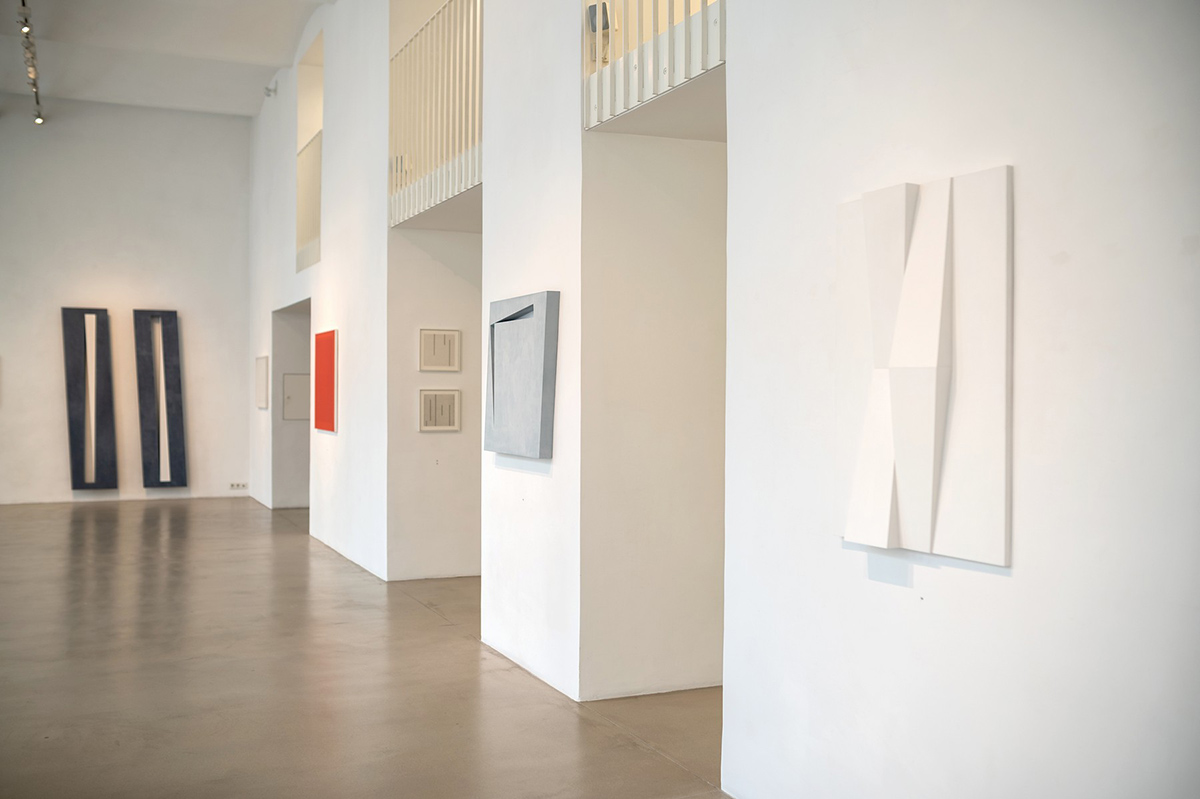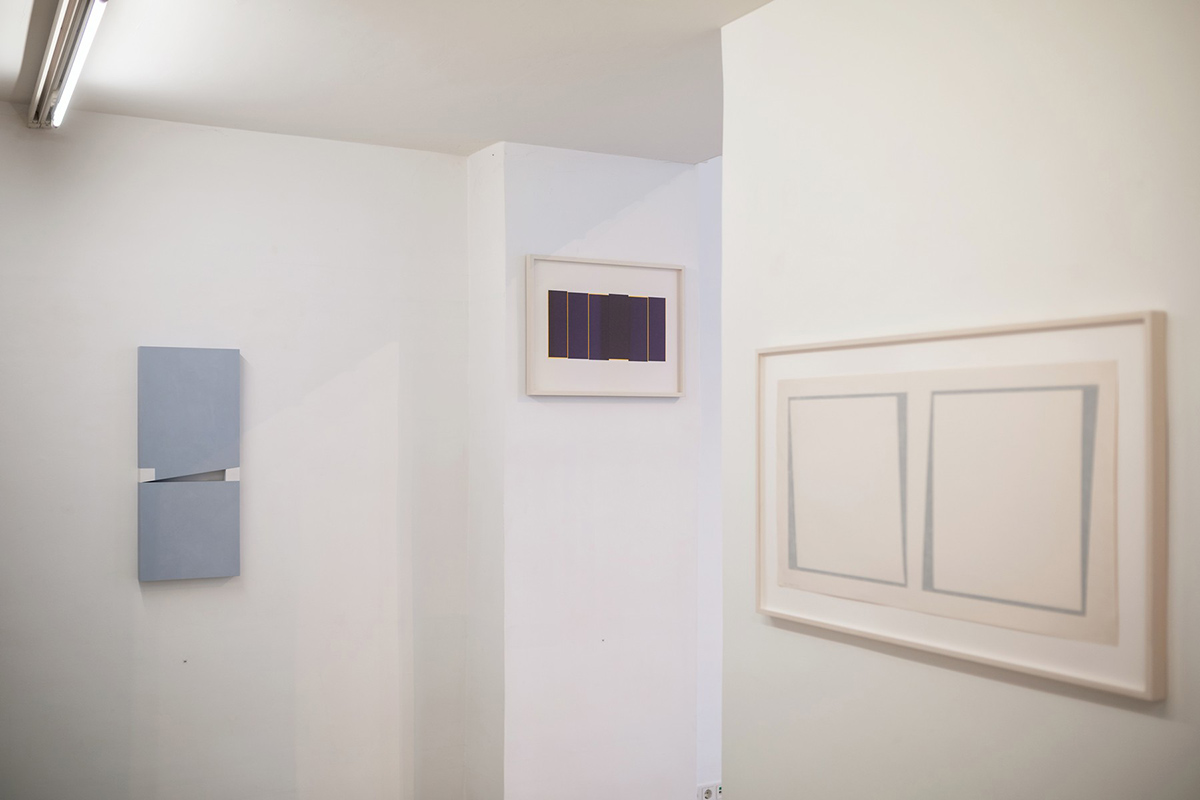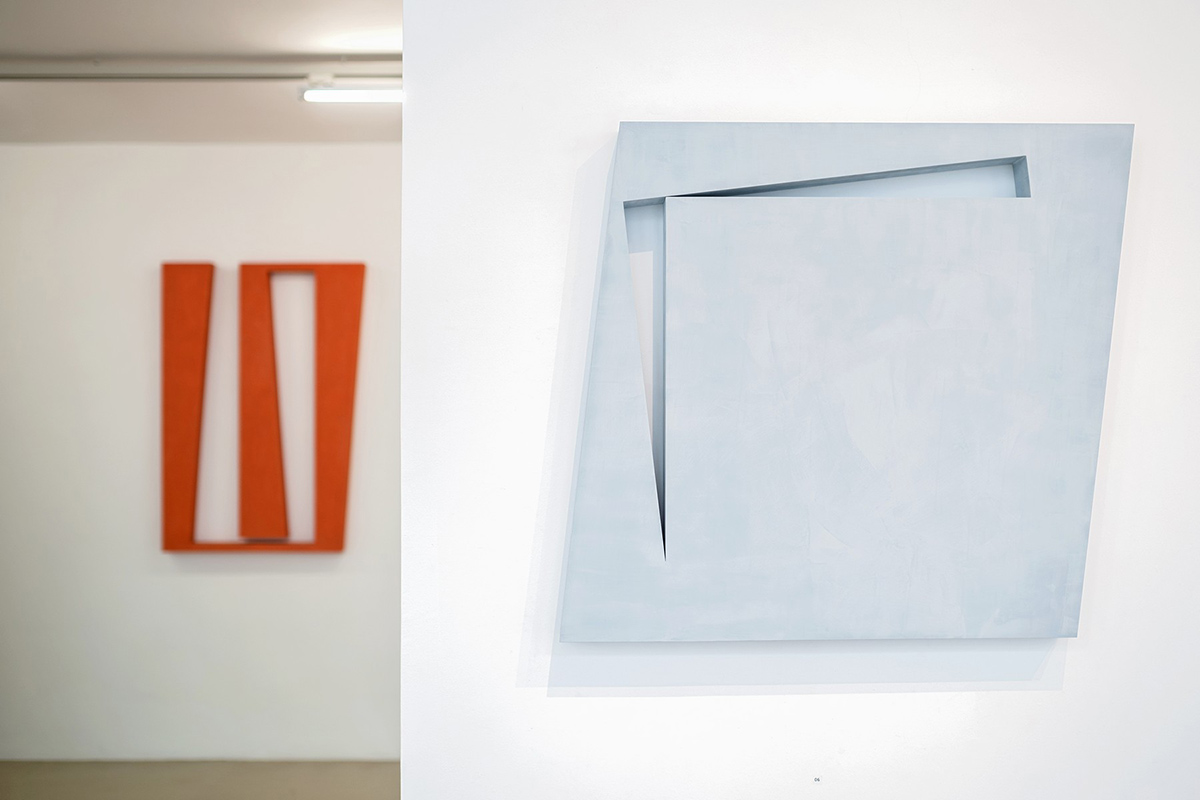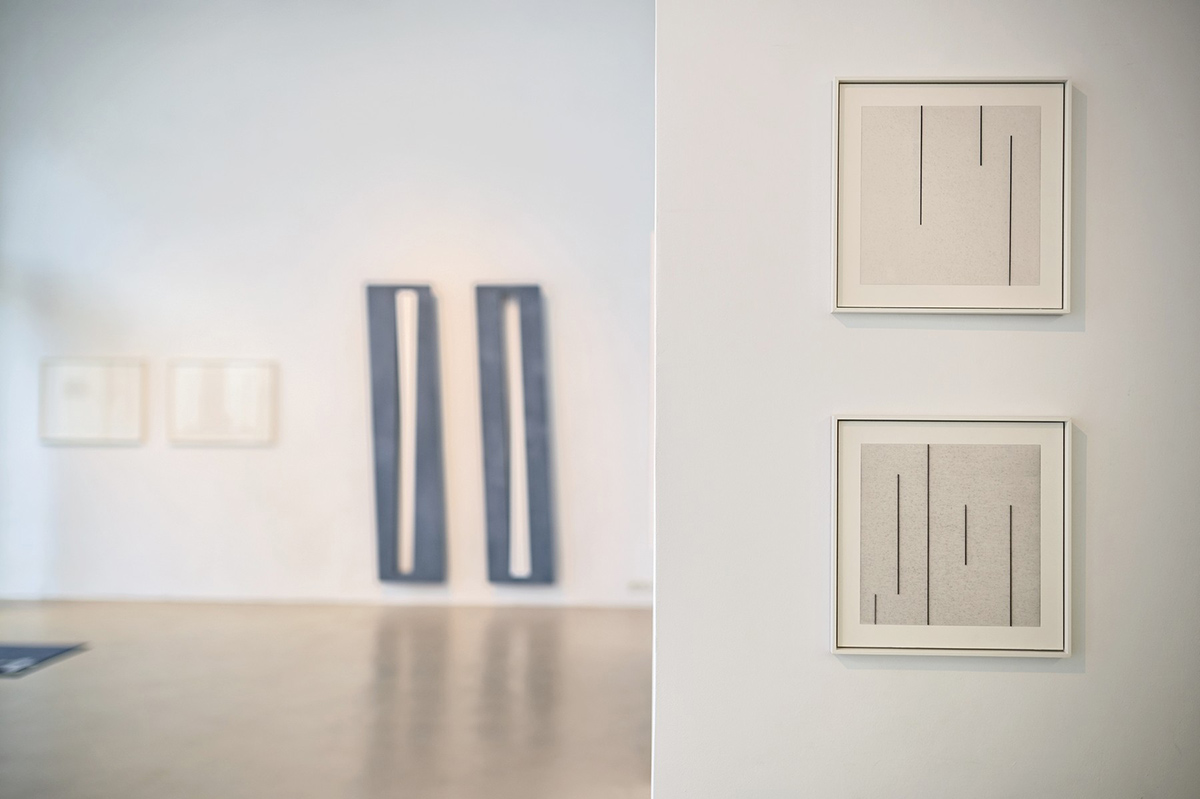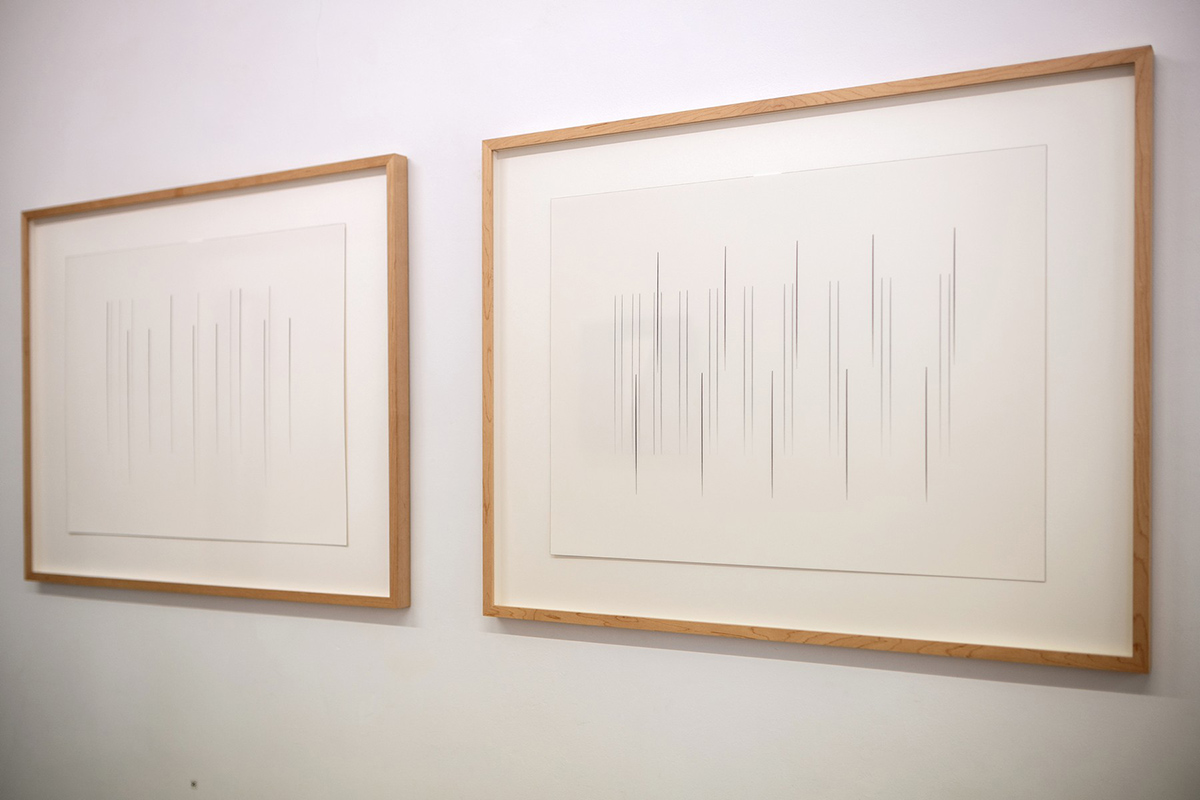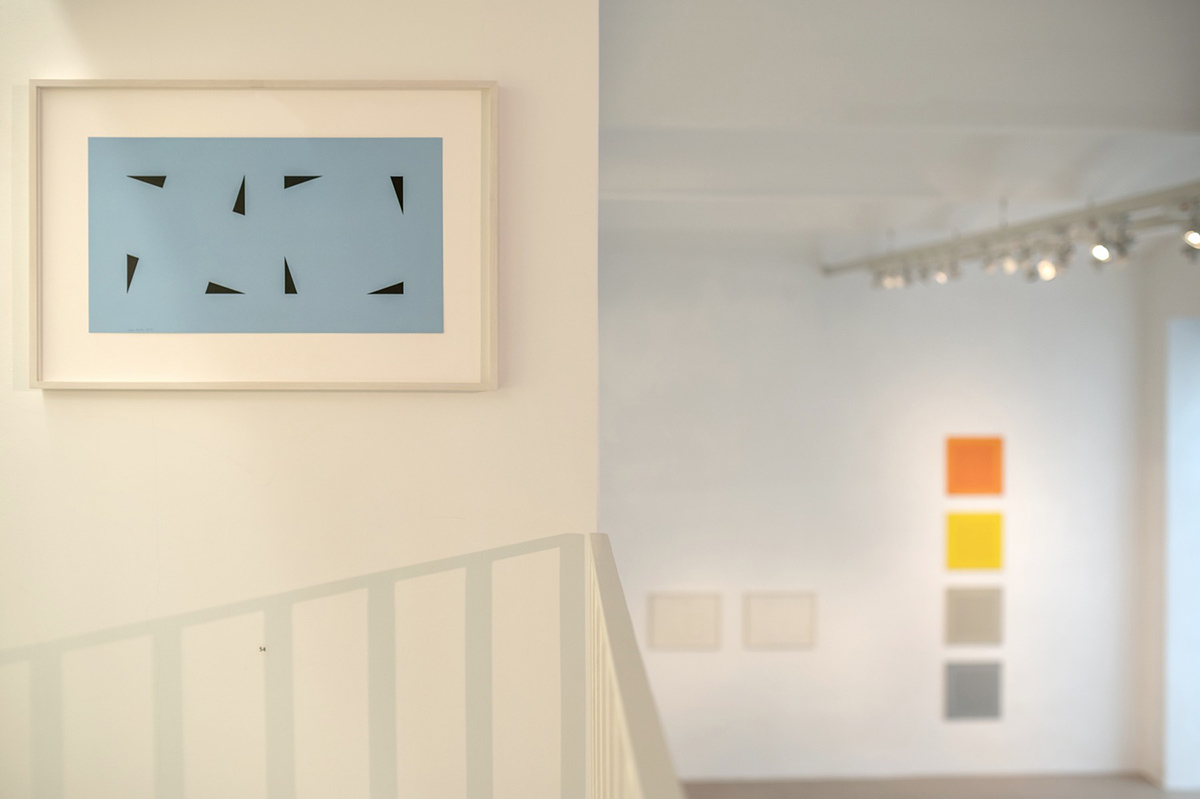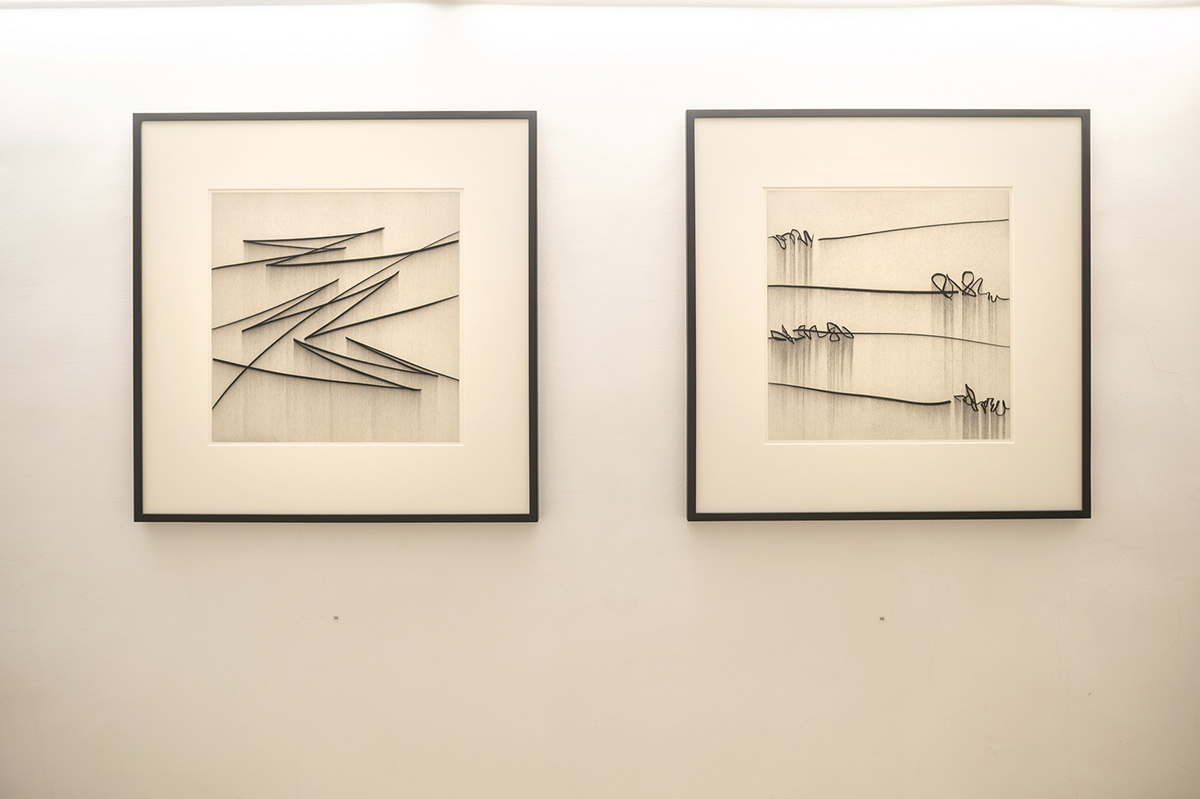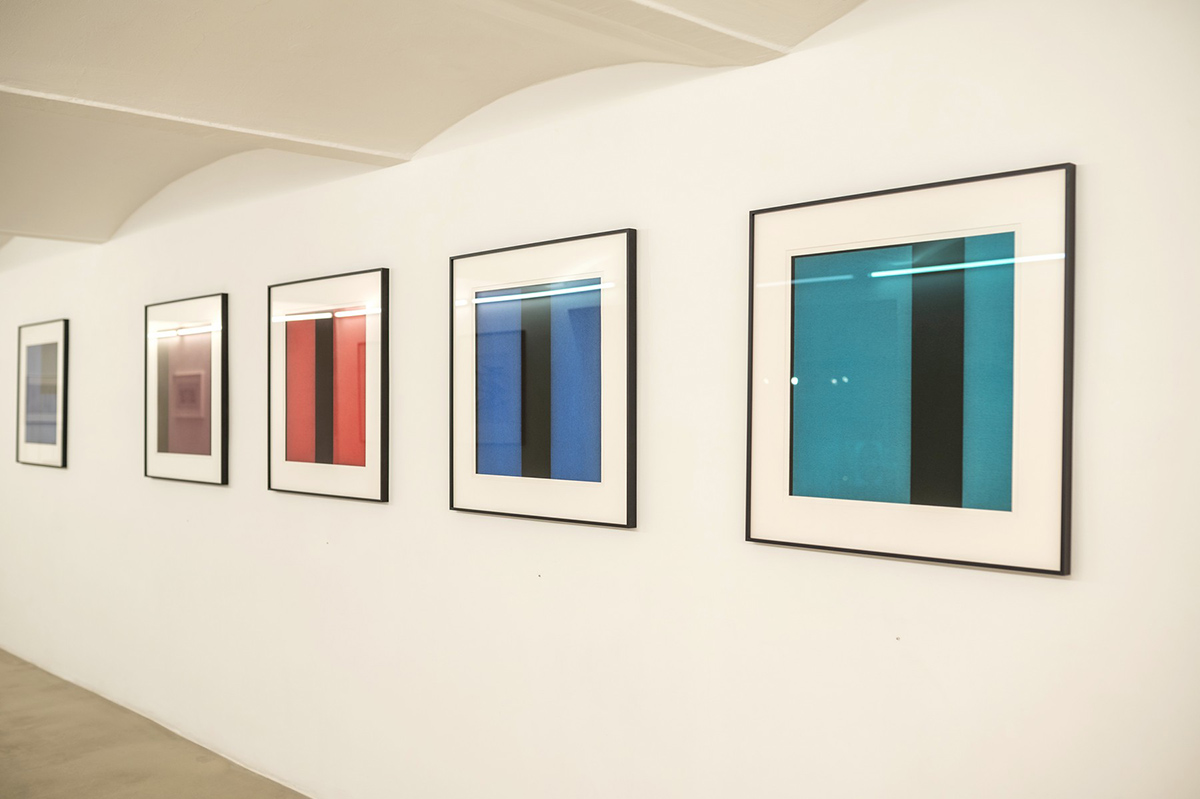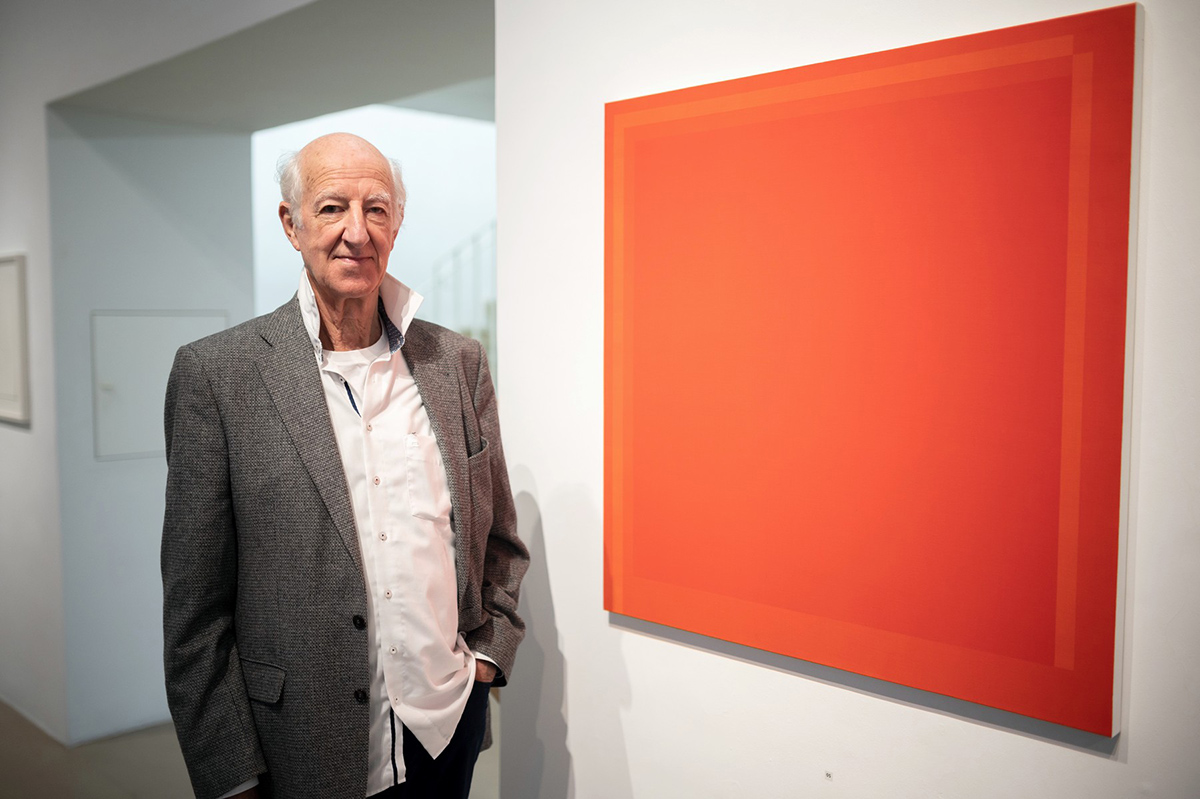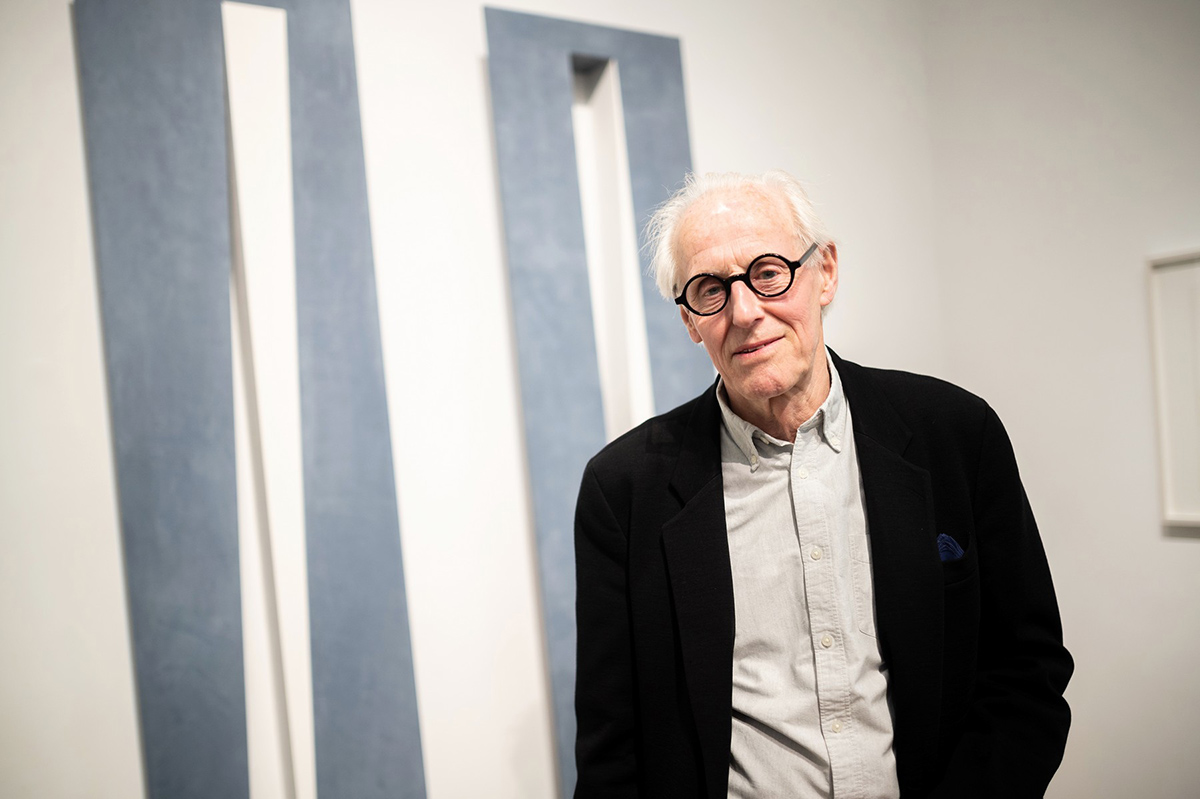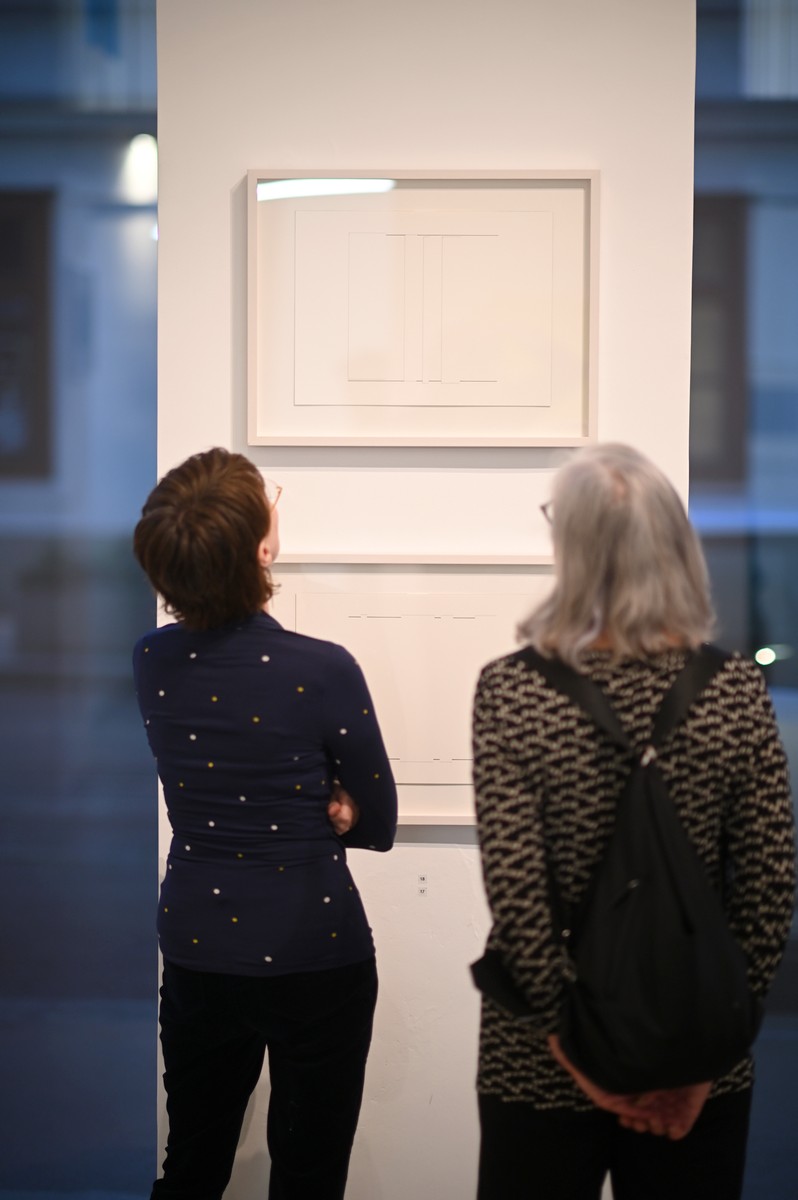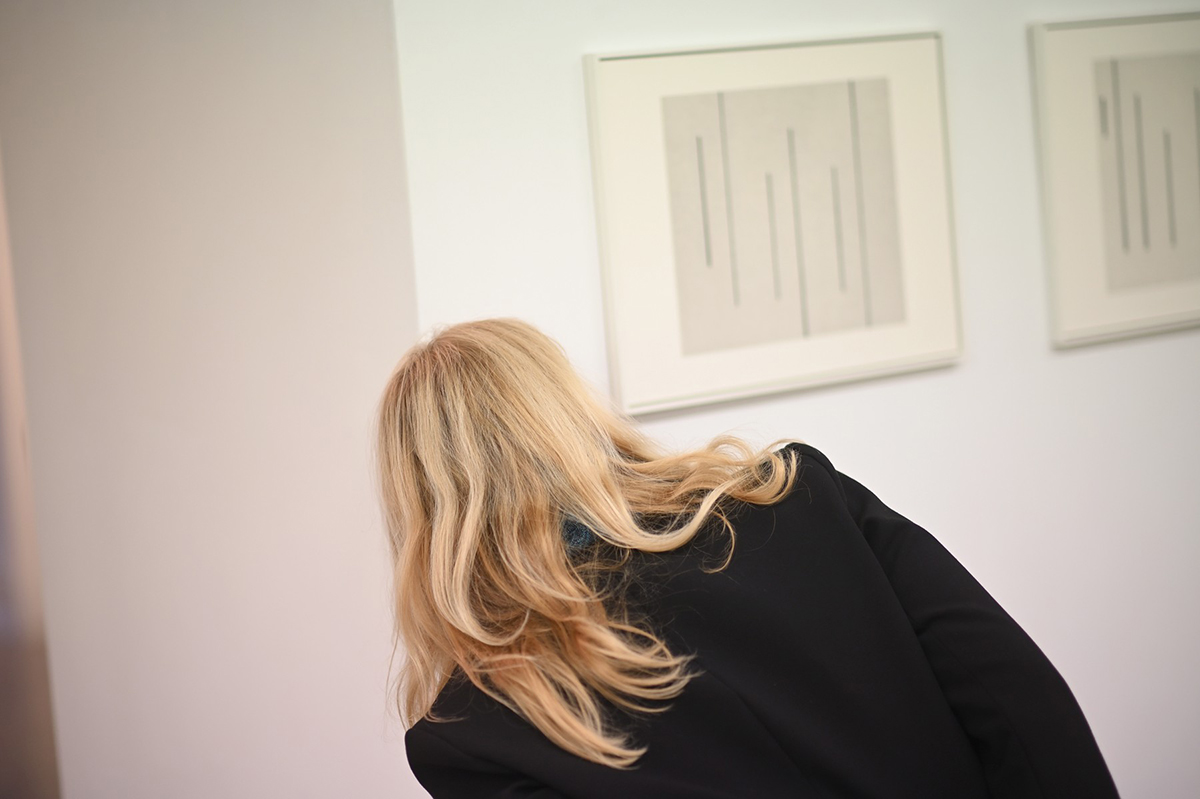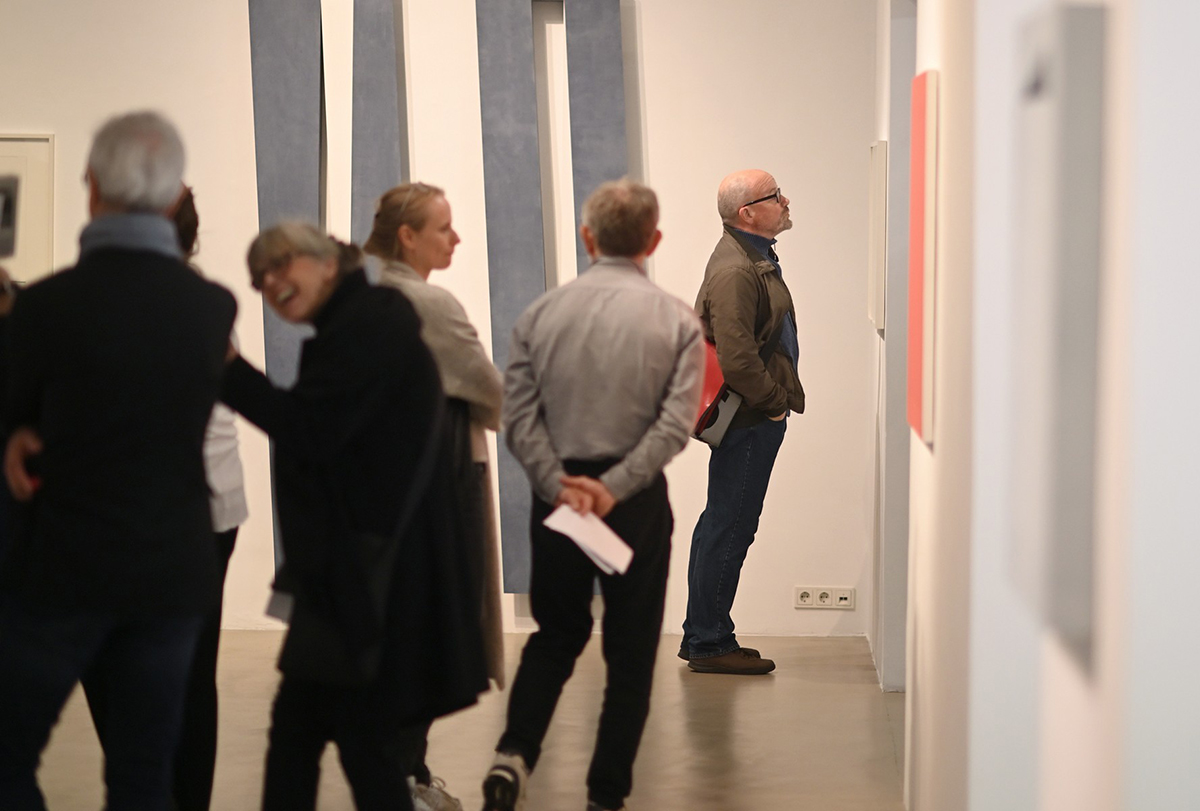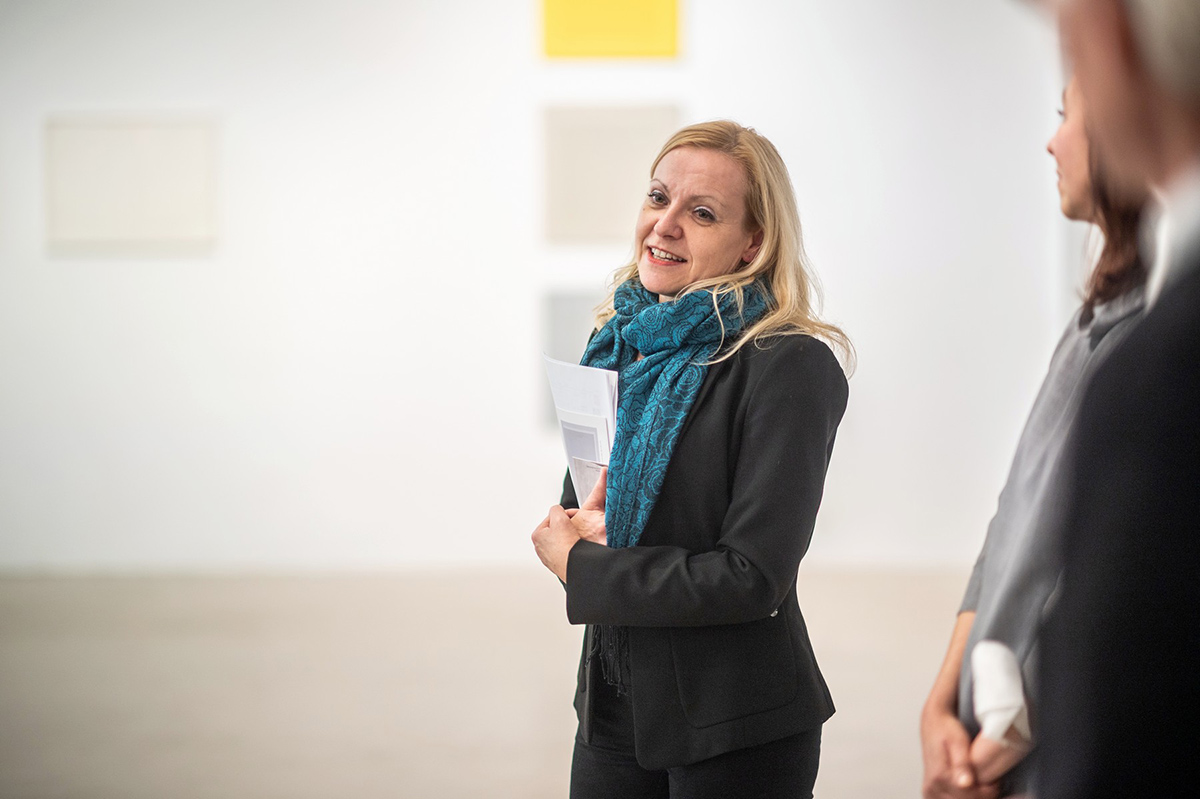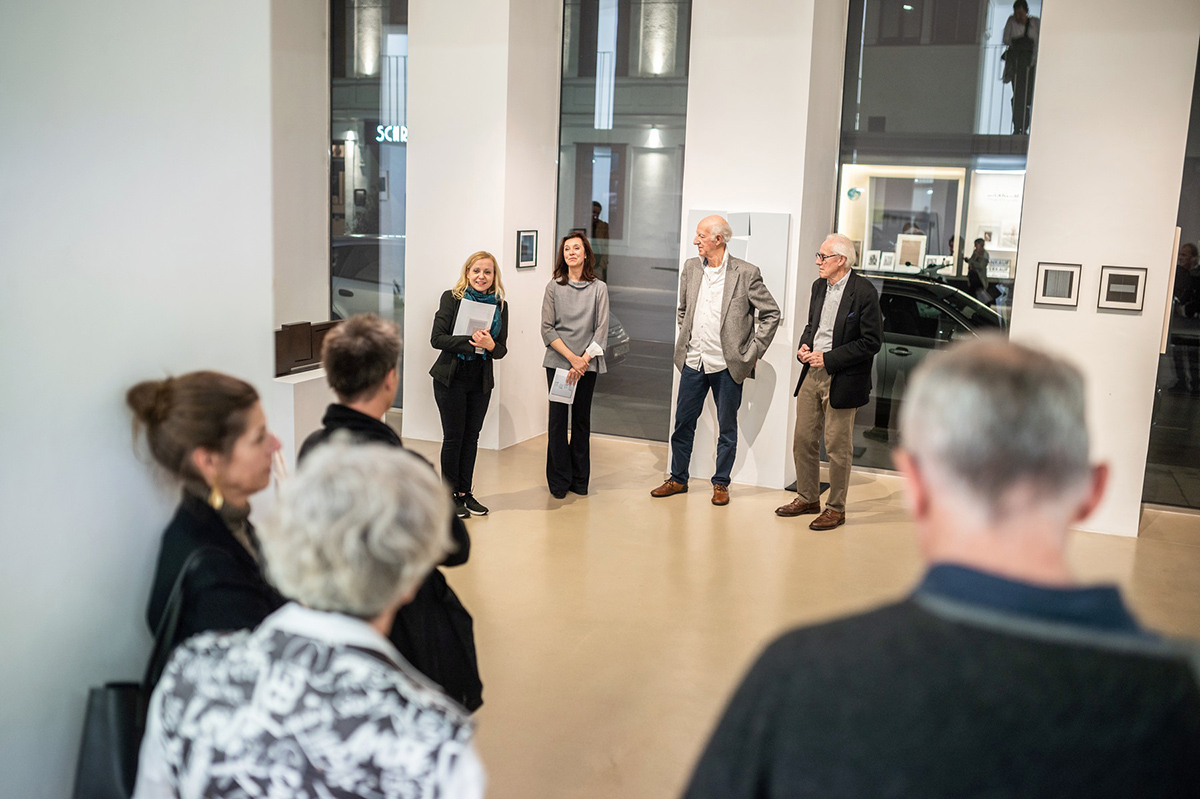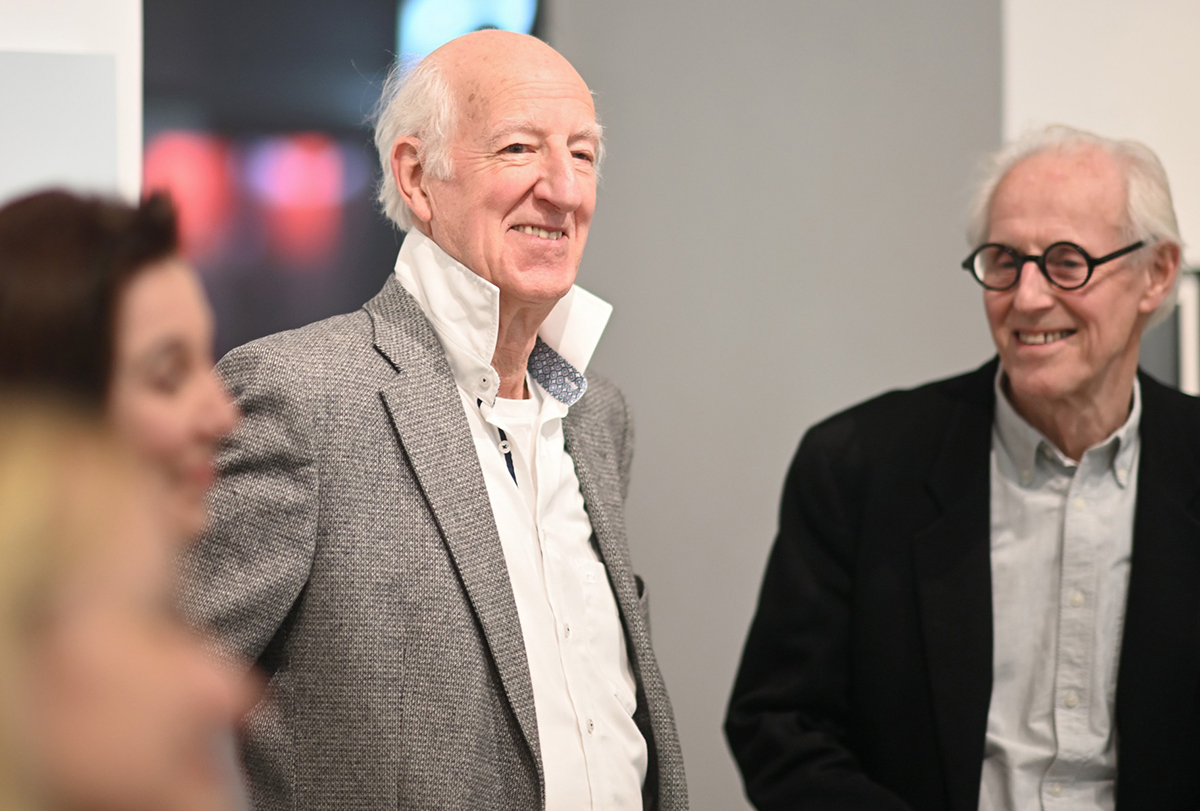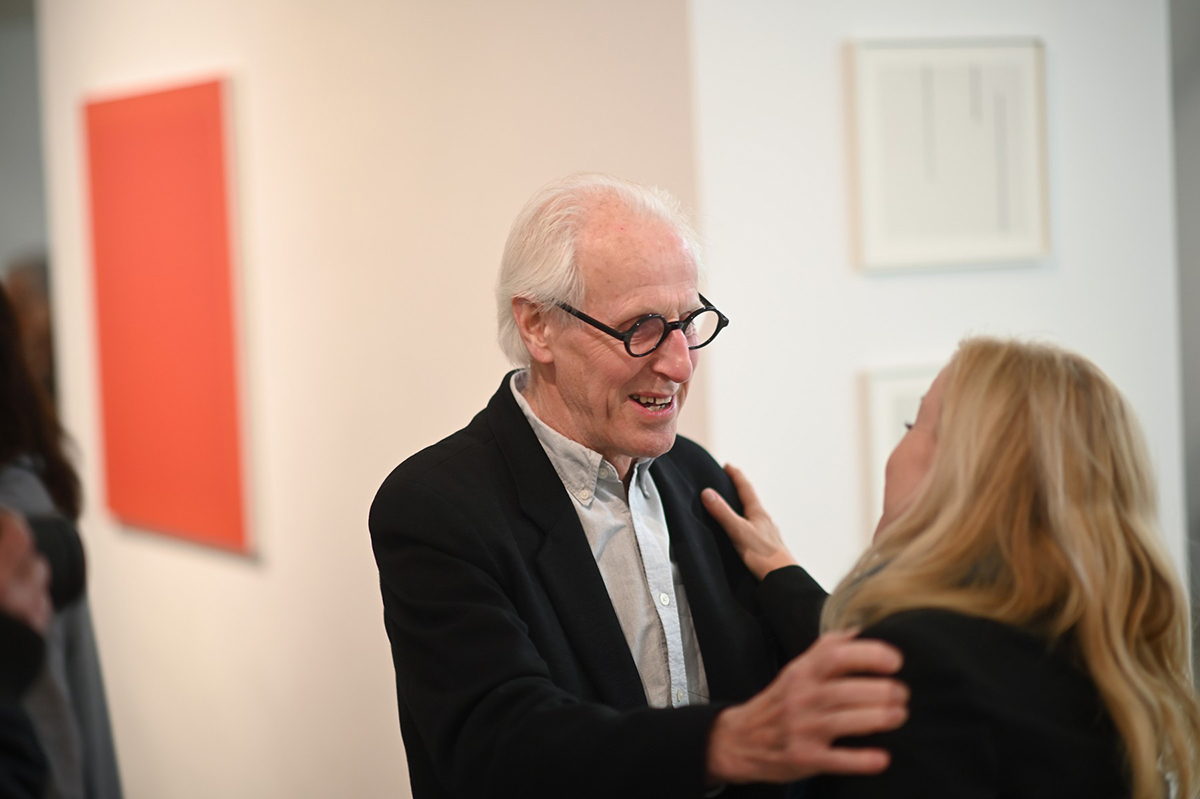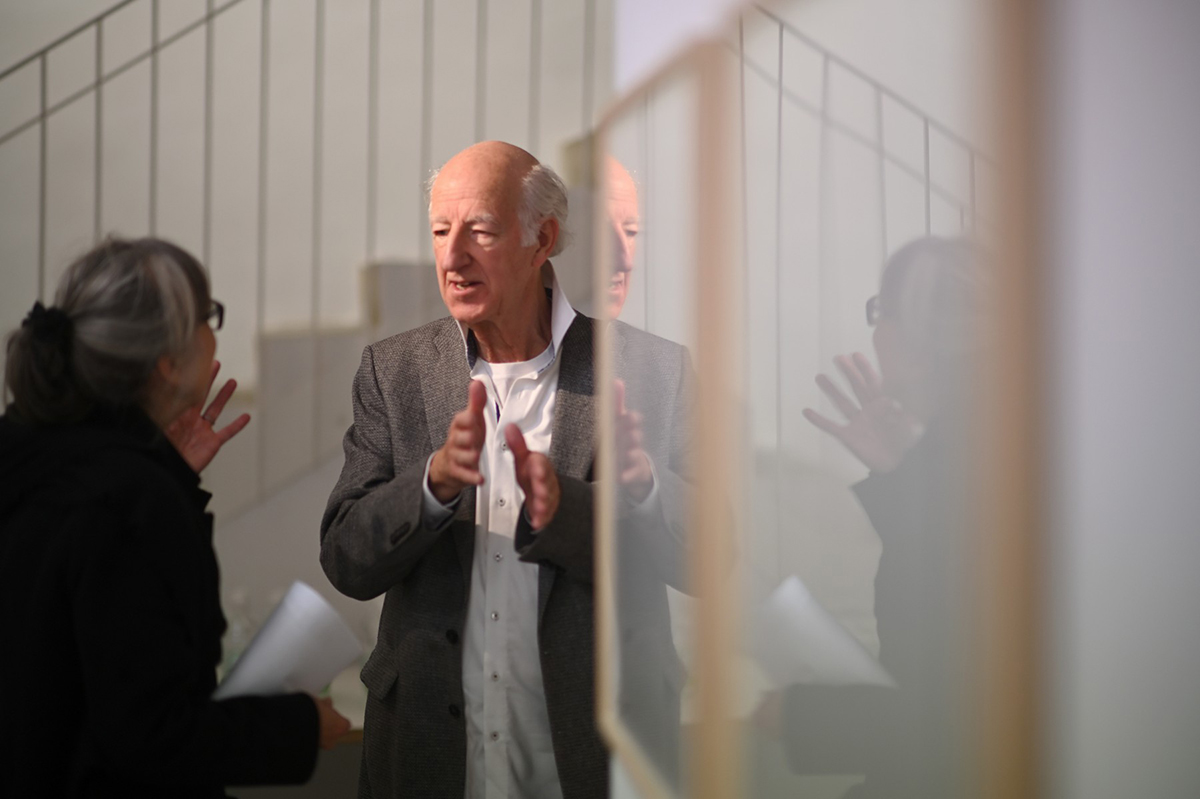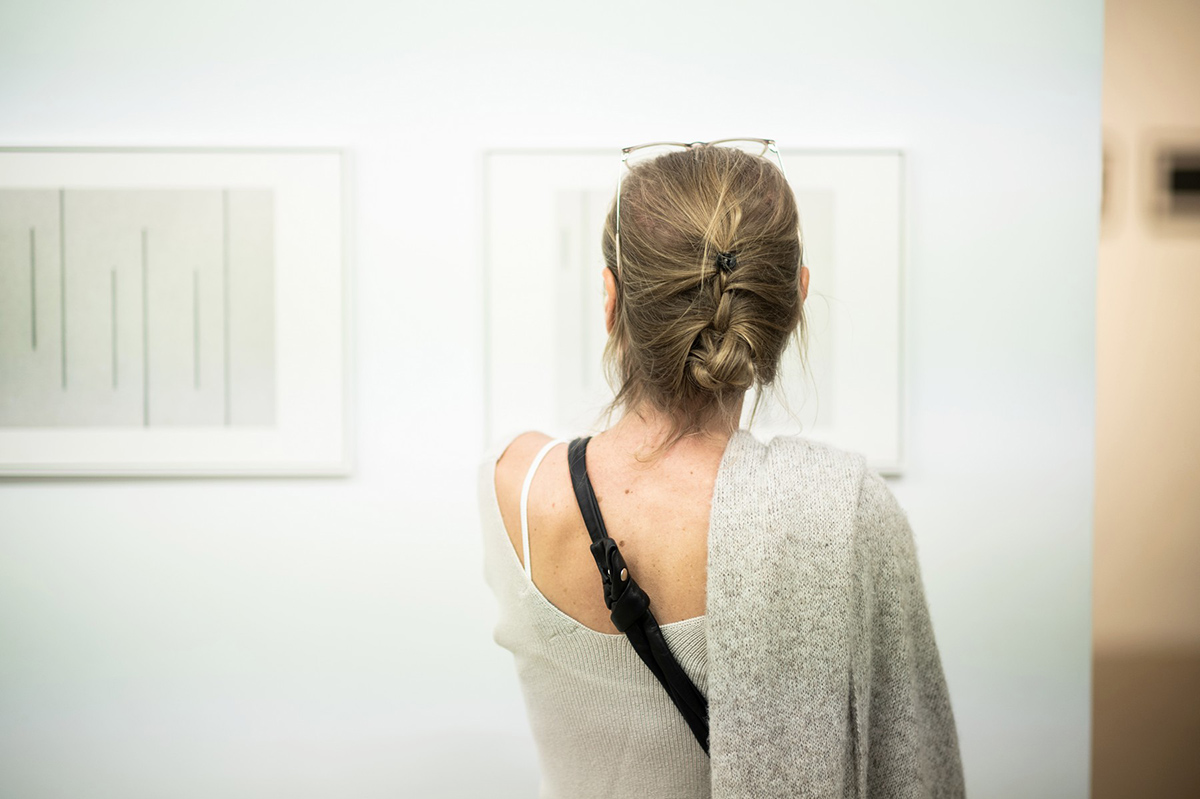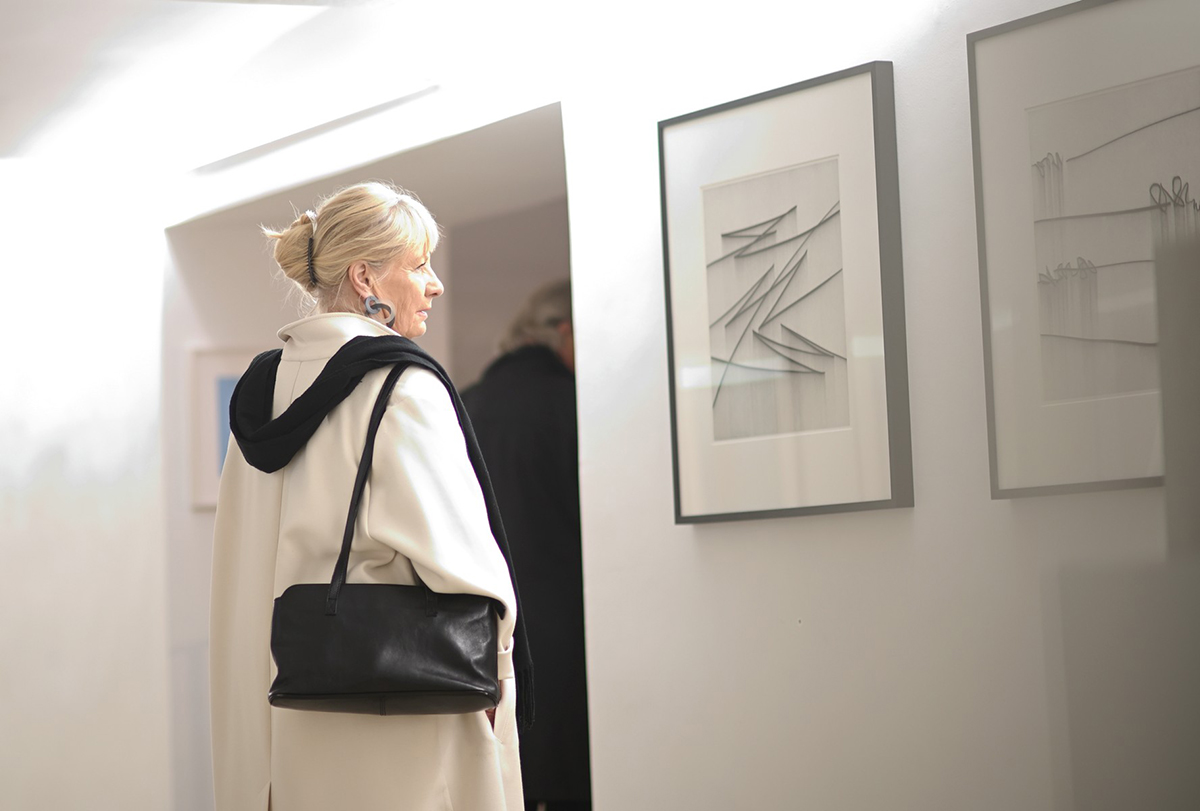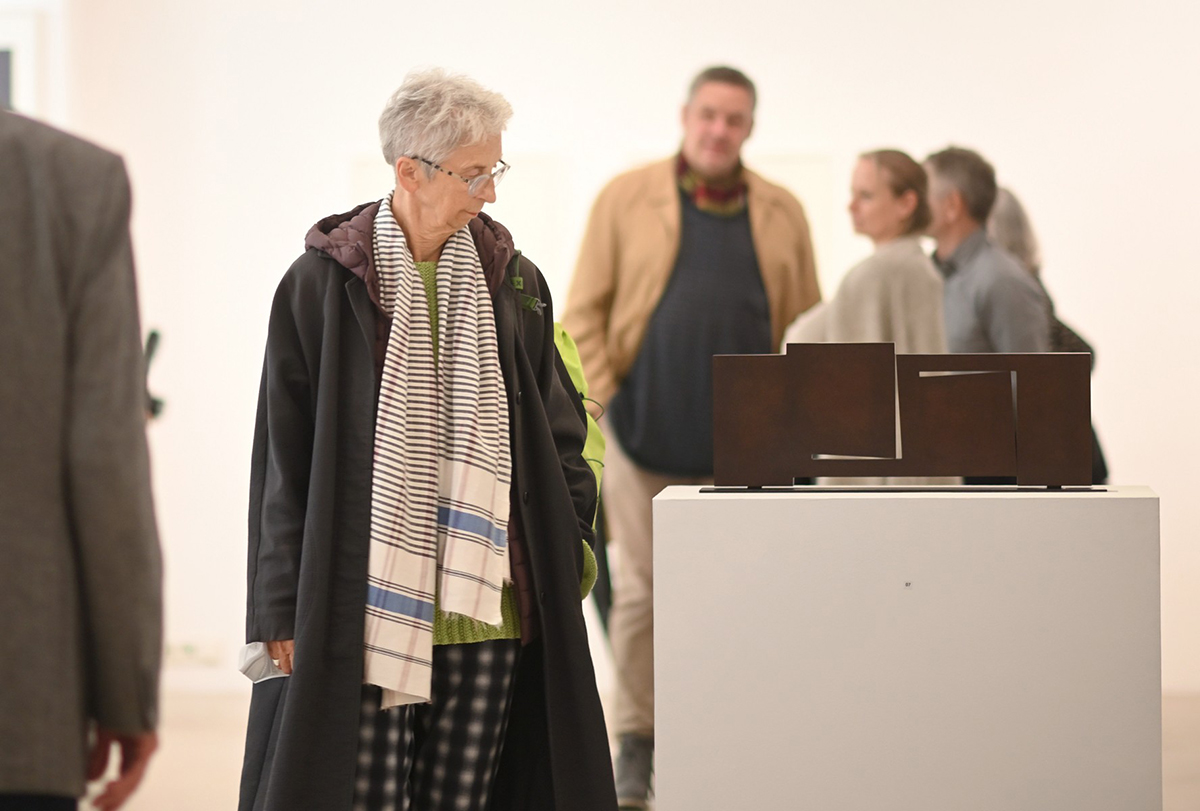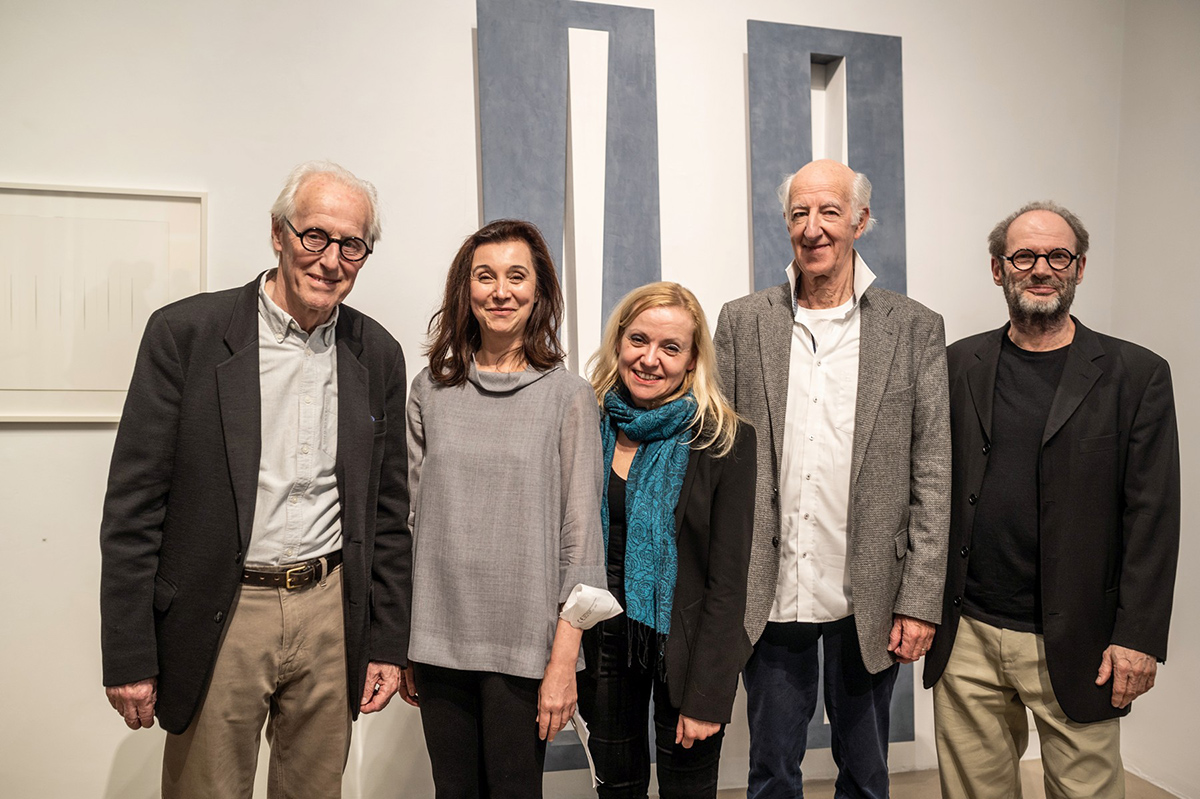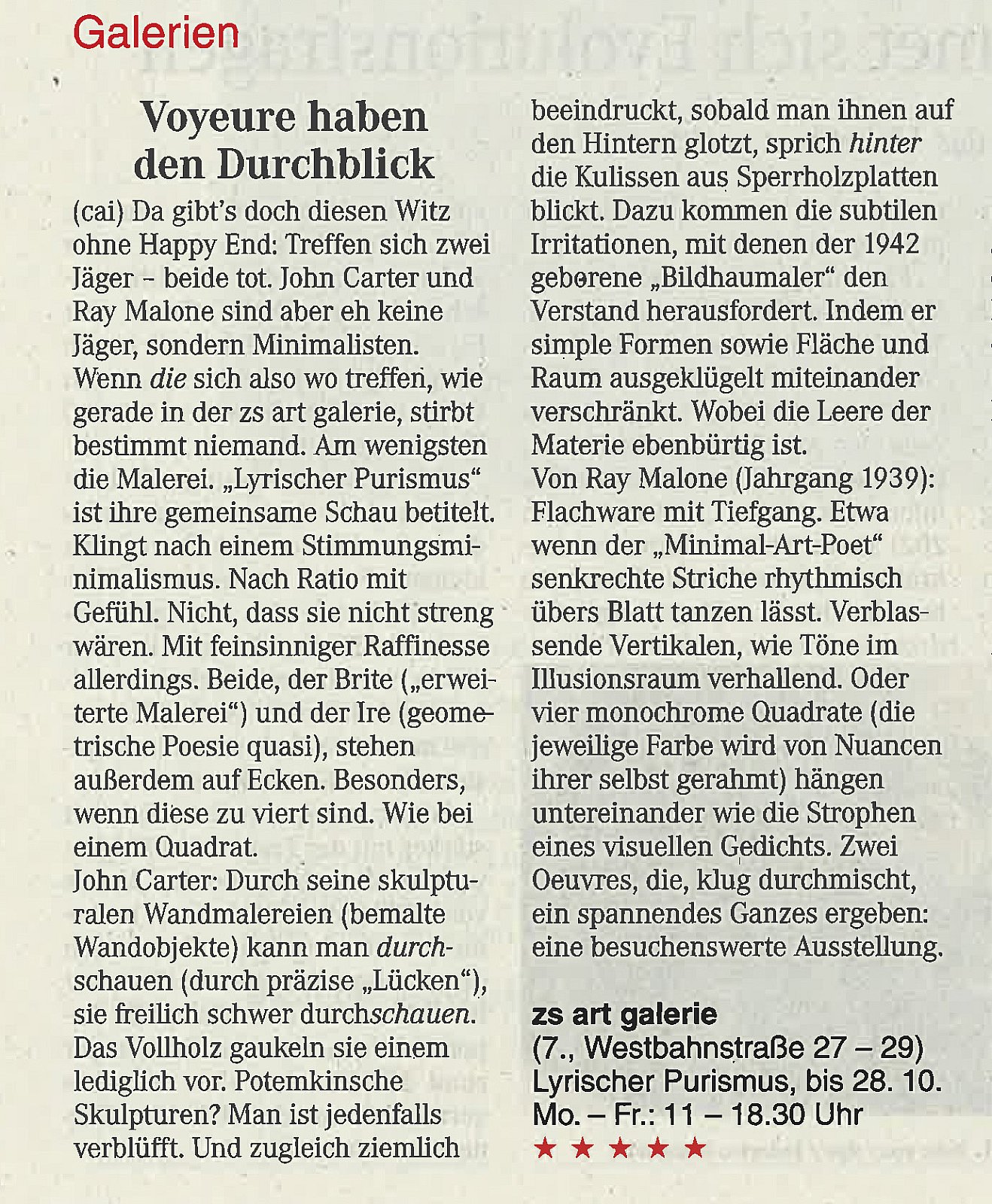 John Carter
Ray Malone
Exhibition: 21/9 – 28/10/2022
Opening words: Eva Fuerstner, Director Museum of Perception, Graz / A

---
The works by the British Concretism artist John Carter and the Irish Minimal Art poet Ray Malone celebrate the fine art of reduction. The choreography of geometric aesthetics enthuses with its calm, level-headed logic and the mysterious dramaturgy of its rhythms.

John Carter operates in the field of tension between painting and sculpture. This applies both to the special method of production and to the formal language of his object paintings. John Carter talks about his special manufacturing process as a dialogue between surface treatment and plastic construction. The planar wooden objects are the result of an apparent fusion of refined simple cubic forms. Ultimately, they determine the silhouette of the object along with logical omissions. The composition of the wall object with their nuanced colors creates architectural depth.
Despite the abstract rigor of his two-dimensional geometry, John Carter always cites space. He creates the characteristics of his surfaces by adding marble powder to the color pigments and mixing it with acrylic binder. The sanding of the base material, wood, causes minor unevenness and thus intentional tonal variations in the surface. This is just enough irritation to make you want to linger. Nothing has a more interesting effect than the inscrutable. It is an essential ingredient that gives the geometric works of reduction with subtle optical stimuli a lasting appeal.

With his paintings, Ray Malone composes a quiet aesthetic of poetry, music and geometry - of structure, rhythm and fine contrasts. When he deploys color, he does so with sparing modulation of his equally reduced design. Like John Carter, Ray Malone concentrates on the execution of his pictorial surfaces. And here the true mastery of the dramaturgy of gray values and lines becomes apparent. For the gray tones are also staged lines, and even monochrome color surfaces oscillate imperceptibly because they are concerted and pure in their tonality.
Ray Malone also writes lyrical poems. His paintings are a different encoding of language and music, and for that very reason always an expression of passionate formulation. In the clarity of complex harmonies, without any pomp and loud punchlines, lies also the attraction of his no-frills oases of sensuality.


Notice:
The current Covid 19 measures for Vienna apply to the opening evening and exhibition visit.