Duks Koschitz
Biography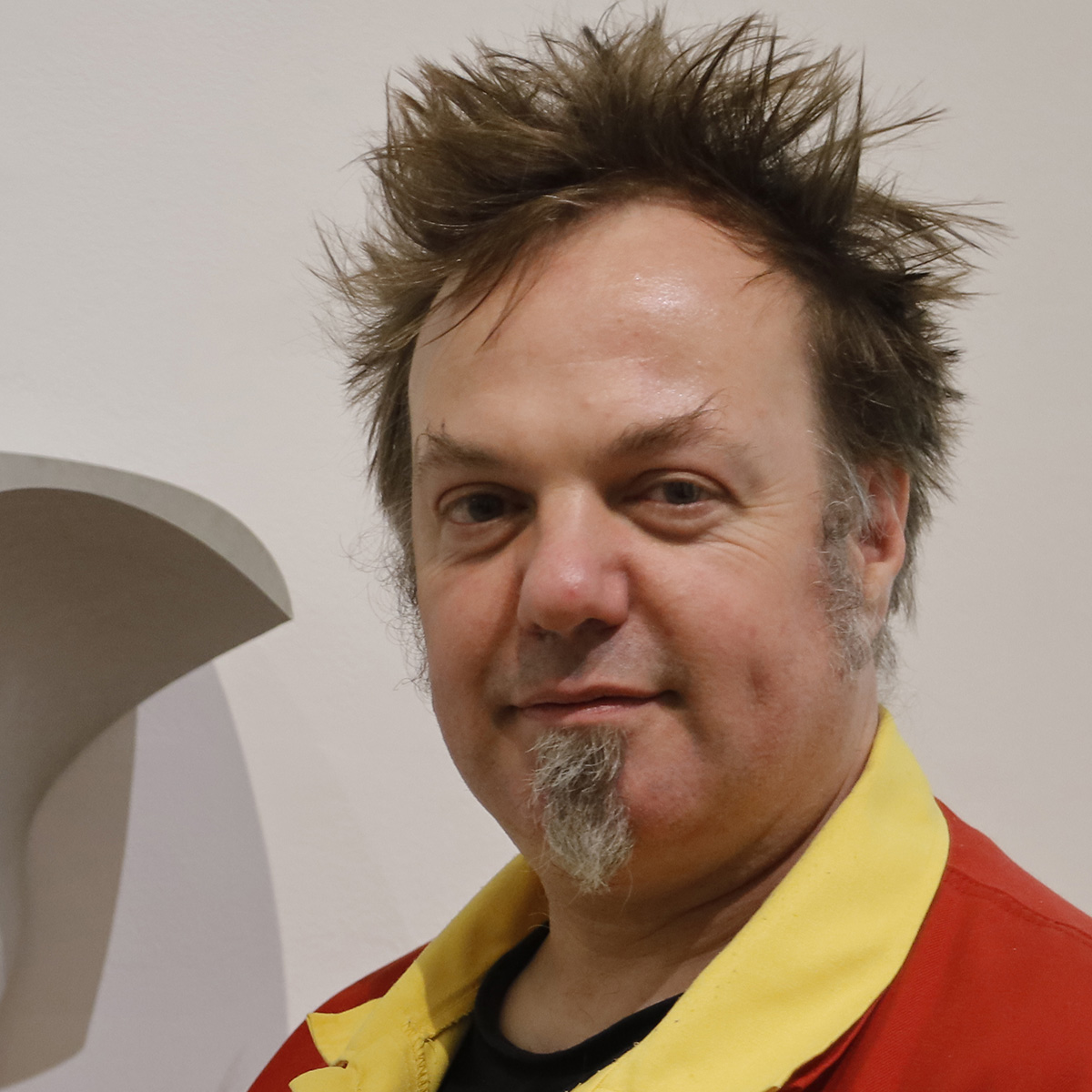 1971
born in Frankfurt / D (citizenship A/USA)

1990
international summeracademy Salzburg / A, main course: painting-class Ben Willikens

1991-1998
studies architecture, TU Wien

1997–98
Coop Himmelb(l)au, Vienna, (Designer)

1999-2000
Office da, Nader Tehrani & Monica PoncedeLeon, Boston / USA, (Installation-architecture)

2000–2007
Neil M. Denari Architects, Los Angeles / USA, [Projekt-Architect)

2008-2014
PhD in Design & Computation, MIT, School of Architecture and Planning, Boston

2008
sparc, Design & Research Collective, Boston (Cofounder)

2013
Assitstant Professor, Pratt Institute Brooklyn, New York

since 2015
Director d.r.a. Lab, Centre for Design Research in Architecture, New York

since 2019
dk-da,inc, New York / USA (founder)

2022/23
Univ. lector TU Wien, Vienna / A
Lives and works in New York / USA and in Vienna / A.
Awards / Scholarships
2012
CCA Phd Fellow, Canadian Center for Architecture

2008
Smart Geometry, Munich, scholarship sponsored by Bentley

2007
The Presidential Graduate Fellowship Award, MIT

1995
Tische, work-abroad fellowship, Ministry of Science and Art, Austria
Exhibitions
Solo exhibitions
2023
paper positions munich (zs art galerie), Munich / D

FALTTAFELN; Grundstein 14 – RAUM, Vienna / A

Group exhibitions
(Selection)
2023
Interpretation of space; zs art galerie, Vienna / A

2022
'News on Fabrication', IDC Sponsored work 2019 to 2021, Main Gallery Pratt Institute

2019
'Resident Alien', ACFNY, Austrian Cultural Forum, curated by Axel Schmitzberger and Stephen Phillips

'Math Unfolded', National Museum of Mathematics, curated by Charlene Morrow and Wendy Zeichner

2014
'Surface to Structure: Folded Forms', at 41 Cooper Gallery, The Cooper Union

2012-2015
'Folding Paper: The Infinite Possibilities of Origami', curated by Meher McArthur, Travelling show:

Brigham Young University Museum of Art, Provo, Utah, 2015

Center for the Arts of Bonita Springs, Bonita Springs, Florida, 2015

Bellevue Arts Museum, Bellevue, Washington, 2014

Peoria Riverfront Museum, Peoria, Illinois, 2014

Crocker Art Museum, Sacramento, California, 2013

Leigh Yawkey Woodson Art Museum, Wausau, Wisconsin, 2013

Japanese American National Museum, Los Angeles, California, 2012

2012
Video of Design & Computation Group, Advances in Architectural Geometry, Pompidou Center, Paris

2011
'Things to think with', MIT150 Exhibition Design & Computation Group 2011, MIT, Boston

2010
Architectural Biennial Beijing, group exhibition from DCG, MIT, Beijing

2010
sparc: hiDrone 2.0 at SHIFTboston Gallery, Mount Ida College

2008
sparc; hiDrone, "London 2008", London

art in public space - competitions
2016
Proposal for art installation at Gottesmann Library at Yeshiva University, New York

2015
"Peace Corps, National Design Competition", proposal for a monument, Washington D.C. / USA
Duks Koschitz, architect, geometrician, and object artist, explores how simple folding can create intricately nested baroque spaces from a single surface.
He also categorizes his work as "baroque minimalism." Minimalistic because the process is extremely reductive in its approach. The paper architectures evoke a baroque appearance due to the twisted interplay of spaces around and between in the emerging object. The basis of this exclusive formal language consists of a flat outline and a curved fold line, which is meticulously analyzed, characterized and categorized by Duks Koschitz. In this way, he twists the curved, overlapping partial surfaces into cascade-like topologies in the frontal view. These architectural landscapes, thus reminiscent of "baroque" fold patterns, are anarchic results of his constructive working method. In doing so, he creates forms that cannot be calculated by any formula. His experiments flourish into art objects beyond comparison.