Emil Toman
Biography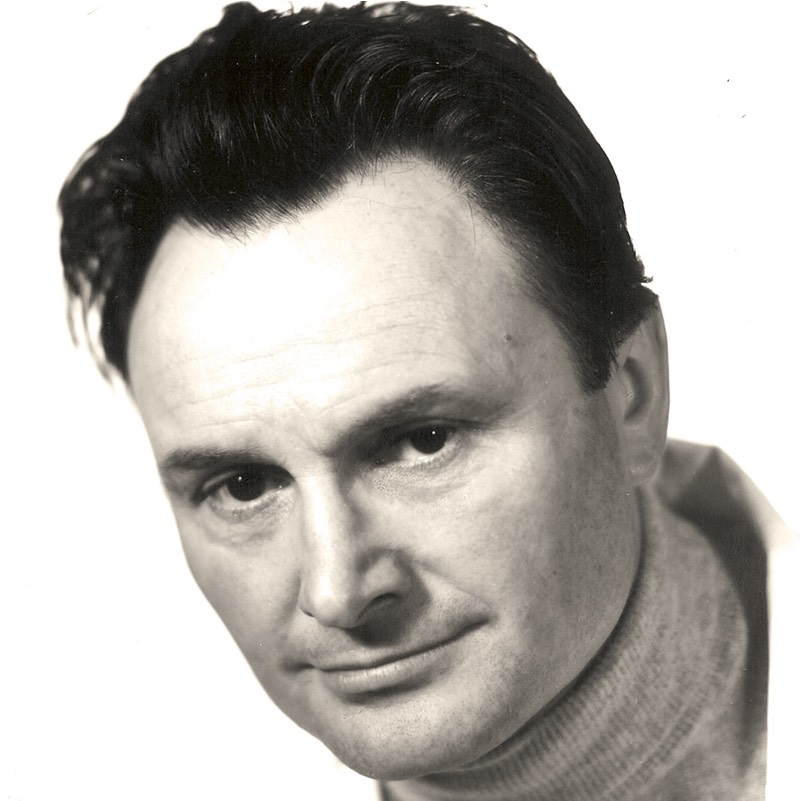 April 1st, 1923 – August 28th, 2007
Academy of Fine Arts, Vienna, class of R. C. Andersen
since 1950
working as a painter

1953 – 1954
Study trips to Egypt and Sudan

1960 – 1983
teacher at the Vienna Federal Training and Research Institute of Graphic Arts

2007
died in Brunn/Gebirge, Lower Austria
Emil Toman lived and worked in Brunn/Gebirge / A
Member
Vienna Secession (Wiener Secession)
Works held by various private and public collections
(Selection)
Collection of the State-Museum of Lower Austria

Collection of the City of Brunn/Gebirge, Lower Austria
Albertina, Vienna
Austrian Federal Ministery of Education and Cultural Affairs / A
Culture Department of the City of Vienna

Culture Departmen of the City of Villach, Carinthia / A

Modern Art Museum, Chile / CL

several private collections
Exhibitions
Solo and group exhibitions from his estate
2020
Figural; group-exhibition, zs art galerie, Vienna

2020
zselection; group-exhibition, zs art galerie, Vienna

2019
PictoGraphs, group-exhibition, zs art galerie, Vienna

2019
Körper – Raum – Zeit, solo-exhibition, Galerie Reinhold Maas, Reutlingen / D

2019
The Landscape Principle, group-exhibition,zs art galerie, Vienna

2019
Head-Variations, group-exhibition, zs art galerie, Vienna

2016
works on paper, group-exhibition, zs art galerie, Vienna

2014
5 years zs art gallery, group-exhibition, zs art galerie, Vienna

2013
Emil Toman, 1923-2007, Solo-Exhibition, Brunn/Gebirge, Lower Austria

2013
Drawing Vienna 4th, group-exhibition, zs art galerie, Vienna

2013
Emil Toman - Maler, Mentor, Wegbereiter, group-exhibition, zs art galerie, Vienna

2012
artfair Art Austria 2012, zs art galerie, Leopold Museum, Vienna

2011
ZeitReise, Solo-Exhibition, zs art galerie, Vienna, (C)

2011
artfair Art Austria 2011, zs art galerie, Leopold Museum, Vienna

Solo and group exhibitions
(Selection)
1998
NÖ-Dokumentationszentrum, St. Pölten / A

1993
Kuratorium Palais Lichtenstein, Feldkirch / A

1986
Blau-Gelbe-Galerie, Vienna

1978
Galerie G. Armstorfer, Salzburg

1977
Gliedererhaus, Brunn am Gebirge / A

1973
Vienna Secession, Vienna (C)

1972
Bad Schönau, lower Austria

1970
Erste österr. Sparkasse, Schwechat / A

1970
Galerie in der Passage, Vienna

1970
Forum West, Salzburg

1969
Galerie an der Stadtmauer, Villach / A

1968
Vienna Secession, Vienna

1965
Galerie im Griechenbeisl, Vienna

1962
Gewerkschaftshaus Mödling / A

1961
Wiener Neustadt, lower Austria

1958
Vienna Secession, Vienna

1957
Zagreb, Kroatien und Belgrad, Serbia

1954
Vienna Secession, Vienna

1953
Academy of Fine Arts, Kairo, Egypt

1952
Vienna Secession, Vienna

1951
Vienna Secession, Vienna

1950
Vienna Secession, Vienna

1949
Modern Art Museum, group-exhibition, Chile / CL
What made the person, painter and teacher Emil Toman stand out was an uncompromising love of freedom.
Initially chief graphic artist in the national bank, at the Vienna Federal Training and Research Institute of Graphic Arts Master of Arts Emil Toman was given the task which inspired and fulfilled him alongside his passion as a painter. He saw the work with visionary, fresh young people as a mutually stimulating exchange of ideas. The teacher Emil Toman understood how to encourage freedom and individuality in an exemplary manner in the forms of expression of the many different students. For him this was an unconditional requirement for uninhibited artistic development. The passionately progressive dedication of his young colleagues reflects his longing in his own painting.

In the young Emil Toman a one-year study trip to Cairo and Sudan revealed his love of the desert. He earned his living by selling works there, which is why from this period there are unfortunately only a few of the pictures which very much characterize his later work.


Emil Toman´s works have been presented and honored in many exhibitions. These include in the Modern Art Museum in Chile, in Cairo, Zagreb, the Vienna Secession and Salzburg. The latest major exhibition was dedicated to his 75th birthday in St. Pölten.


In his pictures Emil Toman channelled the happiness he experienced during his extended journeys and walks in nature. Here he recorded powerful emotions rather than depicting what he saw, however. The biggest wish of the nature lover was a philosophical mergence with the endless expanse of the universe, as some of his pictures indicate in the title. To paint the waves of his sensations as authentically as possible the obsessed artist experimented tirelessly with new stylistic methods of expression and ultimately discovered Art Informelle for himself.


The abstract painting of Art Informell does not indicate a standardized style, and is also no longer based on shapes such as circle, square, rectangle, instead it rather represents an artist attitude. Unlike geometric abstraction Art Informell is not based on an excessive theoretical superstructure. This openness inspires new possibilities. Art Informell works are hard to subject to art criticism because the pictures do not reveal any describable elements. The picture area becomes a field of action, spontaneity is more important than the composition of the picture.